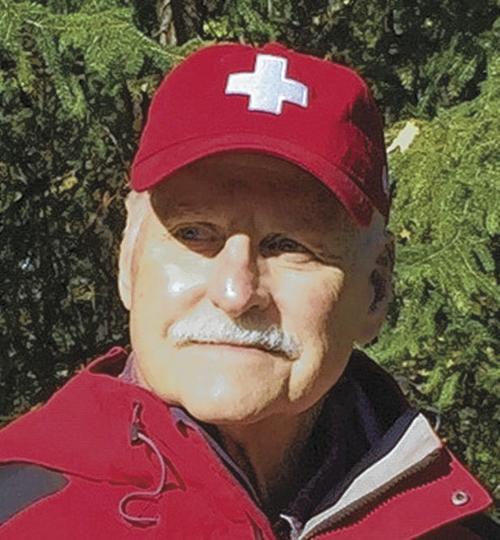 DECKER - Jim Jim Decker, beloved husband of Terry Decker (Frances T. Duggan) passed away peacefully on May 30th, 2020, at the age of 77 following a battle with cancer. He spent his last days surrounded by his immediate family in the comfort of his home in East Aurora. Jim was born in Buffalo and attended Hutch Tech High School and the University at Buffalo '64. He developed an early love for swimming and the outdoors, which led to a wonderful life filled with adventure, travel, learning, education and leadership in all the things he enjoyed. Jim was a swimmer and a lifeguard and became swim captain of both his high school and college swim teams. Following graduation, Jim took a position at Sandy Hook State Park in NJ, ultimately becoming the captain of a 60-person ocean lifeguard staff. Later, Jim returned to Buffalo and was instrumental in starting and managing the lifeguarding program at Erie County's Wendt Beach Park for many years. Jim received his degree in teaching and was a physical education instructor and a coach at Riverside High School, Canisius College and Cheektowaga Central, coaching various sports including swimming, soccer, volleyball, and cross-country. Jim and his wife raised their sons, Patrick and Christopher in West Seneca instilling a love for the outdoors and adventure in his family. They enjoyed many years of swimming, boating, water skiing and camping with his extended family traveling summers throughout NY and Canada. Jim expanded his and his family's passion to include winter skiing, largely influenced by his Uncle Heinz Wolf; which evolved to a second career in ski patrolling. Jim was introduced to winter skiing as a young boy by his uncle, who himself was a passionate skier and an early member of the ski patrol at Holiday Valley Ski Resort in Ellicottville, NY. In the late 1980s looking for an outdoor family activity, Jim started as a volunteer member of the ski patrol, ultimately becoming the Ski Patrol's Section Chief and Region Director. He was on the Eastern Division Board of Directors, National Ski Patrol Board of Directors, and was the 60th member inducted into the National Ski Patrol Hall of Fame in 2019. Local, regional and national designations/awards received over his 32-year career (national number 9340) included: First Aid Instructor, Instructor Trainer, Yellow Merit Star (2), Blue Merit Star (2), Purple Merit Star, Western New York Patroller of the Year -twice, Distinguished Service Award, Eastern Division Outstanding Administrator, and The National Board Service Award. Jim was also involved socially and was a member of the Ellicottville Ski Club Board, serving as President. He was a member of the Board of Directors for both Wildflower and Elk Creek HOAs in Ellicottville. Jim and Terry spent their summers traveling to all 50 states, Canada, Europe, Australia/New Zealand and the Caribbean. He was an avid scuba diver and enjoyed finding his mother's roots in Germany especially enjoyable. He enjoyed camping, fishing, especially hunting and traveled to Colorado, New Mexico and Labrador to do so. He enjoyed riding Harley Davidson Motorcycles and most recently joined the Board of Directors for the Corvettes of Buffalo, and enjoyed many cruise nights and many social activities. Jim's long career and passion for everything outdoors was lovingly and graciously shared with his family, including his four grandchildren. Always with his "safety first" mindset and his desire to educate he introduced them to everything he knew. He had an activity for every season and every location and enjoyed being an active "Papa" for all of his years. He enjoyed watching his grandchildren play and compete in various activities from a young age, including town high school sports; however, by far the most memorable activity will always be enjoying the beautiful sunny slopes at Holiday Valley with his family. Jim is survived by his wife of 52 years, his sons Patrick (Stacey) and Christopher (Wendy); 4 grandchildren: Emily, Anna, Grayson & Fiona; his brother Jack (Sue); and his close cousins. Loving son of the late John and Lore Decker of Cheektowaga. Celebration of life will be scheduled at a future time.
Obituaries Newsletter
Sign up to get the most recent local obituaries delivered to your inbox.