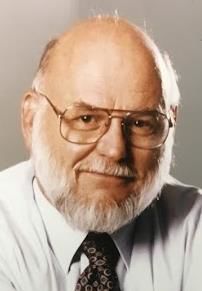 Aug. 4, 1936 - April 15, 2017
David Alan Luce, a pioneering physicist and inventor, died Saturday in his home in Clarence Center. He was 80.
Mr. Luce was born in Youngstown, Ohio, the son of two  educators, Paul and Grace Luce, and he always was an exceptional student. In high school he was a member of many academic and athletic clubs and was voted most likely to succeed. He earned a bachelor's degree in physics from Case Institute of Technology.
At Massachusetts Institute of Technology, where Mr. Luce earned his Ph.D. in physics, his graduate research  provided seminal contributions to the scientific understanding of musical instrument tones.
Mr. Luce went on to build a reputation as a dedicated inventor and an ardent seeker of scientific truth. His graduate work led to the creation of the first electronic synthesizers capable of faithfully reproducing the sounds of orchestral instruments. He built much of the electronic equipment by hand, and then developed an exceptional sounding prototype of the first fully polyphonic synthesizer.
After a brief stint at Sperry Rand, where he worked on high-speed digital circuitry, Mr. Luce  joined Moog Music in 1972 and invented the first commercial polyphonic synthesizer, the Polymoog.
He became head of engineering, was promoted to president of Moog in 1981, and became a co-owner in 1984. He oversaw and contributed directly to the development of Moog synthesizers and other products.
In developing those instruments, he worked with Keith Emerson of Emerson Lake & Palmer and many other artists on whose music his innovations had a significant impact.
After Moog closed in 1987, Mr. Luce embarked on a new career, helping to develop and refine ophthalmic diagnostic instruments at Reichert Technologies. In 2000 he made an important discovery relating to properties of the cornea, and in 2005 he published a now widely cited paper that earned him recognition as the "Father of Corneal Biomechanics."
Mr. Luce and his colleagues at Reichert perfected a new diagnostic instrument based on his discovery, the ocular response analyzer, now used to detect glaucoma.
Mr. Luce also was accomplished outside of the laboratory. With family and friends, he built a log cabin by hand in Vermont. He was president of the Clarence Concert Association and provided major support to Impact Art Gallery in Buffalo.
He was a strong supporter of civil rights and environmental causes and the family home featured a photovoltaic system.
Skilled at racquetball, he was known for dominating the younger players at his workplace.
Mr. Luce is survived by his wife, artist and author Mary Jane Luce; a  son, Benjamin; two  daughters, Tina Fitts and Andrea; a  sister, Nancy Singham; and five grandchildren.
A public memorial celebration will be held later this year.