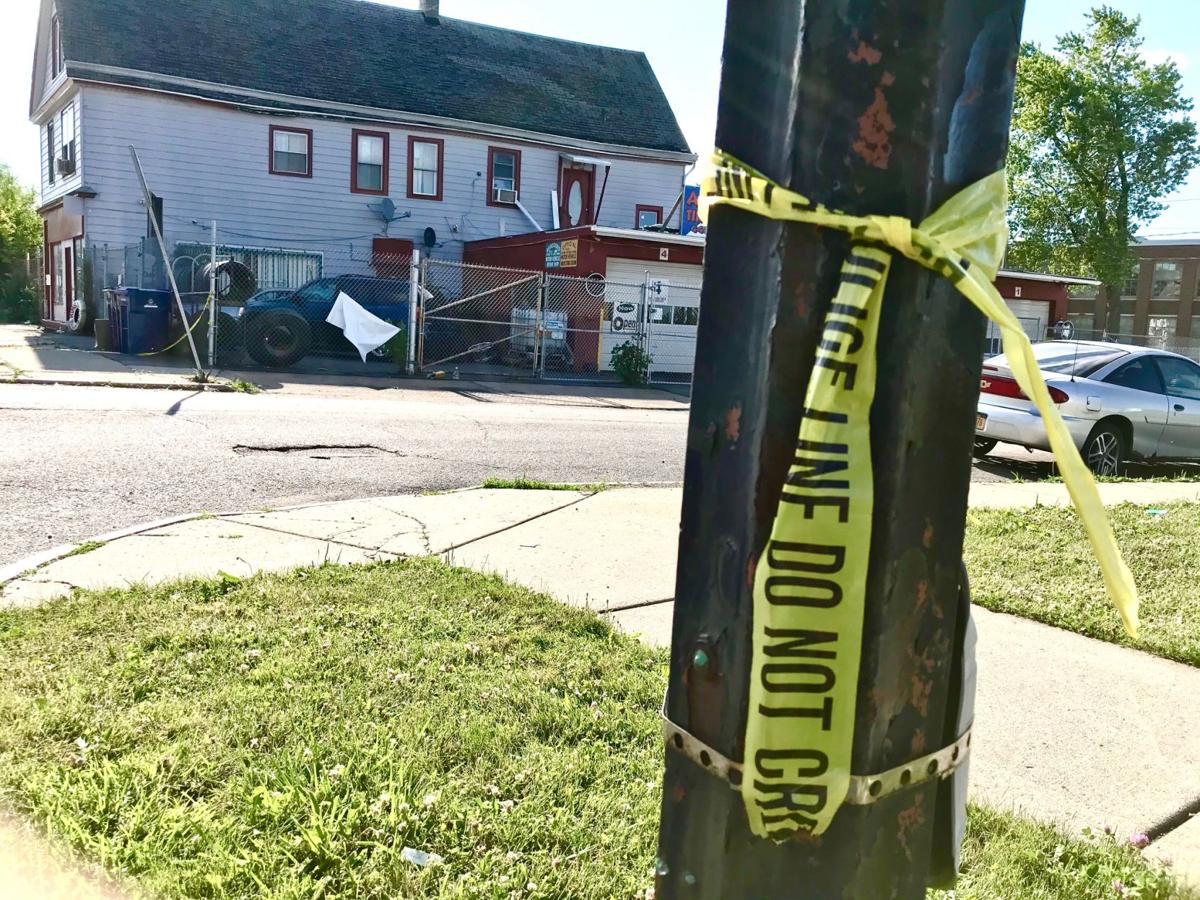 A woman was shot and killed early Sunday at a large outdoor block party on Koons Avenue in Buffalo, according to the Buffalo Police Department. 
Police said a 21-year-old Buffalo woman was shot at about 12:45 a.m. at a gathering near Koons and Walden avenues in the city's Genesee-Moselle neighborhood. 
There now have been at least 37 shooting victims across the city this June, with seven of those shootings fatal, according to police data.
Four people were struck by gunfire in three separate incidents late Saturday night and Sunday morning, according to police. 
In the Koons block party incident, a police spokesman said that according to detectives, the woman was struck by gunfire and possibly run over by a vehicle.
Police said the woman was transported by ambulance to Erie County Medical Center, where she was later declared dead.
Her identity was not released. 
Police said another woman, a 22-year-old from Niagara Falls, was also shot at the Koons Avenue gathering, and police are investigating if she was also hit by a vehicle. The Niagara Falls woman was treated and released from ECMC.
The video, which does not show anyone being shot, begins at 12:25 a.m. Sunday and continues for 20 minutes. At the 18-minute mark of the video, people begin running and screaming as gunshots are heard in the distance.
Gunshots are heard over about a one-minute span of the video. There are at least about 30 gunshots heard during the first 25-30 seconds, with those shots seemingly at a distance from those in the video.
Then there is a series of at least an additional 25 gunshots, which sound much closer to the people in the video, who appear to be hiding behind a car. After a pause in the shooting, the group flees the area.  
In a Saturday night incident, police said a 42-year-old Buffalo man was shot and was treated at ECMC for non-life threatening injuries. 
According to police, Ferry-Fillmore officers responded to a call of shots fired just before 11:30 p.m. Saturday in the 800 block of Humboldt Parkway between Woodlawn and Winslow avenues, just south of East Ferry St.
Details were not yet available from police regarding the third overnight incident.
Another shooting late Sunday afternoon sent a man to ECMC with a gunshot wound at 6:15 p.m., police reported. His injuries appeared to be non-life-threatening. 
Police are investigating whether he was shot in an incident that occurred in the area of Tower Street and Langfield Drive, police spokesman Michael J. DeGeorge said.
In the past week, at least 17 people have been shot and wounded citywide.
DeGeorge told The News Sunday there have been 37 people struck by gunfire in June.  
According to data provided to The News by Deputy Police Commissioner Joseph A. Gramaglia on Saturday, the total of people struck by gunfire in June had reached 33.  
That included two Saturday shootings.   
The man arrived in a private vehicle at about 1:45 a.m. at Buffalo General Medical Center suffering from a gunshot wound. He was transferred to Erie County Medical Center and is listed in critical condition.
This past week's total includes eight people struck by bullets in four shootings on Father's Day, perhaps the most in one day in Buffalo since nine people were shot, five fatally, outside the former City Grill restaurant on Aug. 14, 2010.
On Tuesday, three people were wounded, one fatally, in a pair of shootings, one on Lasalle Avenue and one on Winter Street on the city's West Side.
On Thursday, a 17-year-old city resident was shot shortly before 11:30 p.m. on Schuele Avenue in Buffalo's Grider neighborhood, according to police. He was treated and released from ECMC. 
Anyone with information about the shootings is asked to call or text the Buffalo Police Department's confidential TIP-CALL line at 847-2255.
Be the first to know
Get local news delivered to your inbox!