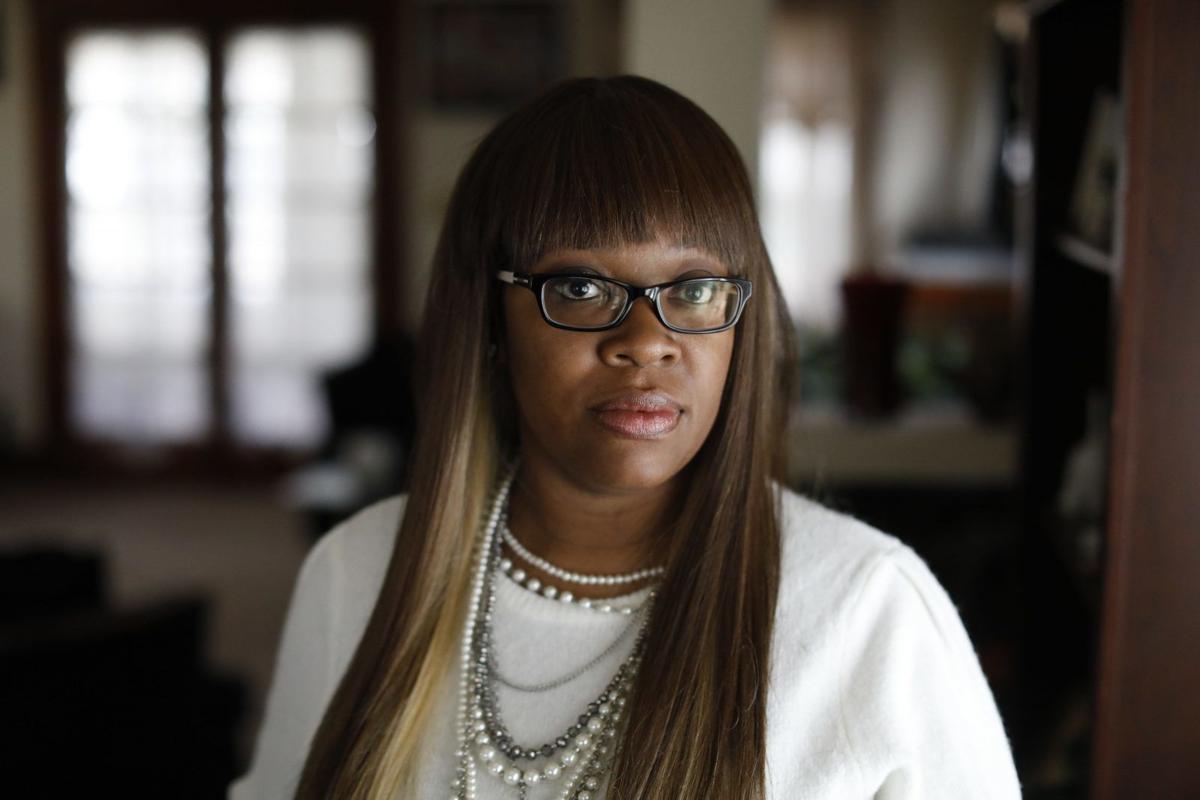 A North Carolina woman's quest to adopt her niece from Erie County foster care has been stymied again.
The Appellate Division, Fourth Judicial Department of the State Supreme Court on Friday unanimously upheld a Family Court judge's ruling to reject a petition by Amber Wilkes-Smith for custody of the 5-year-old girl.
"It hurts. It feels almost like a death in the family, to know that there's a part of me that's out there that I can't see, can't be with, can't watch her grow up," said Wilkes-Smith.
The six-judge panel said in its written decision that Family Court Judge Margaret O. Szczur was right to dismiss the petition in April 2019 without a hearing, because the child already had been freed for adoption in 2018.
The girl has lived with an Erie County foster family since birth. In 2019, the family began legal proceedings to adopt her.
Wilkes-Smith has maintained she didn't know about the child until after the girl had been freed for adoption, because the Erie County Department of Social Services never contacted her. The girl was born in 2015 to Wilkes-Smith's sister, who lost custody due to neglect. Wilkes-Smith said she didn't learn about the girl until her sister told her from prison in 2018 that she had had a second child and didn't know where she was.
Wilkes-Smith said she began calling the county DSS office immediately.
Szczur ruled last year that Wilkes-Smith "waited too long" and said it would not be in the "child's best interest" to proceed on her custody request. Wilkes-Smith filed an appeal, arguing that Szczur couldn't determine what was in the child's best interest because the court had no evidence to consider. She also maintained that the sole reason for the delay in seeking custody was the county's failure to meet its statutory obligation to locate and inform relatives of the child.
The court "avoided the question of what do you do when an agency that is required by law to give notice to the family and to advise them, among other things of the option of adoption, fails to do that," said Wilkes-Smith's attorney, Michael Steinberg. "Our argument was they can't hide behind time limits because they're the ones who created this situation."
Two Appellate Division judges expressed concerns during oral arguments in June that the county didn't notify Wilkes-Smith about the girl. But one of the judges also said that "in the end, really what matters is permanency for this child and what's in the best interest of the child."
"DSS takes obligations to notify relatives very seriously, and it's always our preference to place children with families, rather than in foster care," said Rebecca Hoffman, attorney for the county's Department of Social Services.
Hoffman argued in court papers that the child was a "legal and actual stranger to her biological aunt" and placement with Wilkes could not be in the girl's best interest, "not while her foster parents since birth remain willing and able to adopt her."
The foster parents live in a Buffalo suburb. The Buffalo News is withholding the identity of the girl and the foster parents to protect their privacy.
The girl is Black; the foster parents are white.
Wilkes-Smith, who grew up in Buffalo and now lives near Raleigh-Durham, N.C., with her husband and two children, said she and her family will provide the girl with a more suitable home and stronger connection to her Black cultural identity and blood relatives.
Wilkes-Smith has never met her niece, but she said that's because the county and foster parents wouldn't allow it.
The 5-year-old girl has an older sister in North Carolina who was adopted by another aunt. The biological sisters have yet to meet.
Wilkes-Smith said she was a foster child raised by an unrelated adoptive family, and she's concerned that if the girl isn't reunited with blood relatives, she will grow up not knowing her extended family and their shared culture and history.
Wilkes-Smith has 30 days to ask for permission to take her case to the Court of Appeals, the state's highest court.
If the Court of Appeals doesn't consider the case, the county will move ahead with a plan for the foster parents to adopt the girl, said Hoffman.
Be the first to know
Get local news delivered to your inbox!