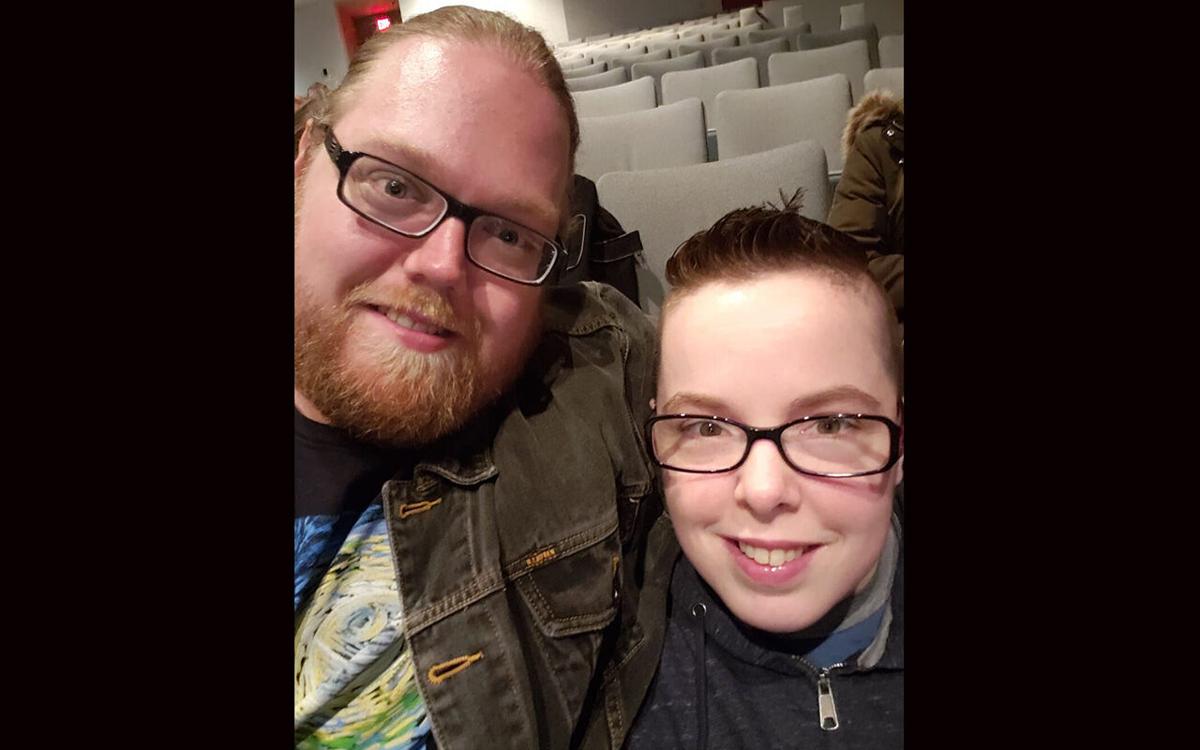 Kimberly Weston, 35, and her boyfriend Nathan Grammer were out looking at Christmas lights early Friday night when they stopped near Middlesex and Lincoln Parkway to admire a Christmas tree.
"I was just telling my boyfriend that it was one of the prettiest ones I'd seen, and then: Boom," Weston said.
The couple, both from North Buffalo, were hit from behind by a car. When Weston came to, she was disoriented, out of breath and didn't see Grammer anywhere. Finally spotting him lying face down in the street, Weston, who uses a wheelchair, said she dragged herself 20 feet through the snow to get to him. A passing dog walker called 911 and Grammer was admitted to the intensive care unit at Erie County Medical Center, where he remains with a head injury.
"We would've been on the sidewalk but the curb cuts are never clear in the city," she said.
Both Grammer and Weston are poorly insured, and the family has posted a GoFundMe fundraiser to help them with expenses. 
Grammer, who is currently studying to receive his teaching certification at Buffalo State College, is Weston's primary caregiver. The wheelchair Weston relies on to get around was destroyed in the incident. 
Weston said she has been buying her own wheelchairs out-of-pocket for the past several years. Insurance had provided wheelchairs when she was a kid but, in high school, she abandoned the chair, hoping to show her teenage independence by using crutches instead. By her third year in college, however, her legs had deteriorated and she applied for an electric wheelchair to help her navigate the University at Buffalo's sprawling North Campus.
Her request for a powered wheelchair was denied, because she has the use of both of her arms, she said. Later, an insurance paperwork delay failed to secure a manual chair despite Weston's follow-ups.
"It's a lot of red tape," she said.
Discouraged, Weston sought used chairs but, at 4 feet and 10 inches tall, she requires a special, uncommon size. Without a motorized chair, she relies on Grammer to push her if she wants to travel any distance, especially in winter.
Weston doesn't yet know what lasting damage Grammer sustained when they were hit or what care he'll require when he's released from the hospital, and said it all could have been prevented if the sidewalks and curb cuts had been shoveled. The couple travels as close to the curb as possible, but it still puts them in danger, she said.
"If the sidewalks were clear, we wouldn't have to walk in the street. My loved one wouldn't have to be in the hospital fighting," she said. "I would gladly use the sidewalk if it was clear all the way down."
Police are asking anyone with information about the incident to call the Buffalo police confidential tip line at 716-847-2255.