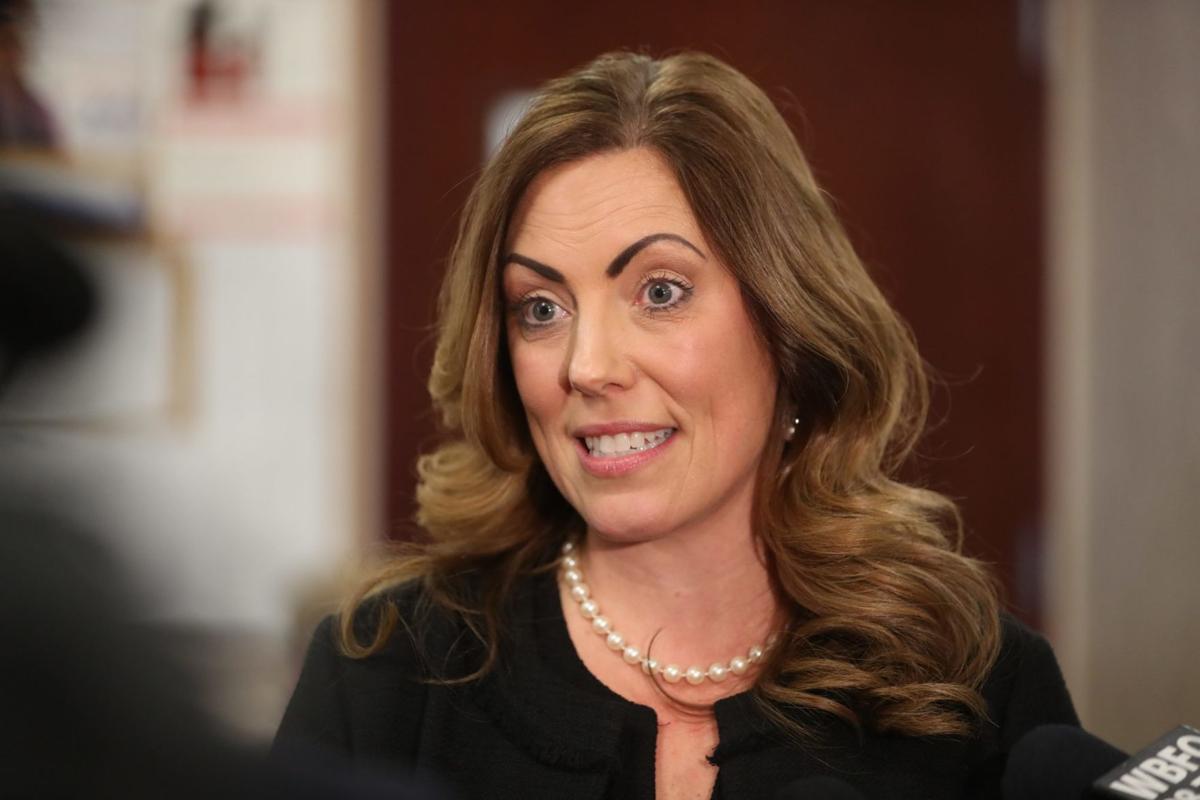 Caroline A. Wojtaszek won both the Democratic and Republican primaries for Niagara County judge, the county Board of Elections confirmed Tuesday.
After counting almost all the absentee ballots for the June 23 primary and adding them to the votes cast in person, Wojtaszek, the current district attorney, had 8,826 votes on the Democratic line to 6,184 for Michael E. Benedict.
On the Republican line, Wojtaszek polled 6,429 votes to 6,163 for Benedict. Both candidates are Democrats, although that party's leaders endorsed Benedict while the GOP endorsed Wojtaszek.
Wojtaszek won the Independence, Green and SAM Party primaries, while Benedict won the Conservative, Working Families and Libertarian contests.
GOP Election Commissioner Jennifer A. Sandonato said about 150 votes remain uncounted, mostly affidavit ballots, but they won't change the outcomes.
Sheriff Michael J. Filicetti romped in his Democratic primary, with 10,314 votes to 3,828 for Brian D. Grear.
Republican Brian E. Seaman won the Independence Party primary for DA over Democrat John D. Ceretto II, 820 to 680.
Be the first to know
Get local news delivered to your inbox!