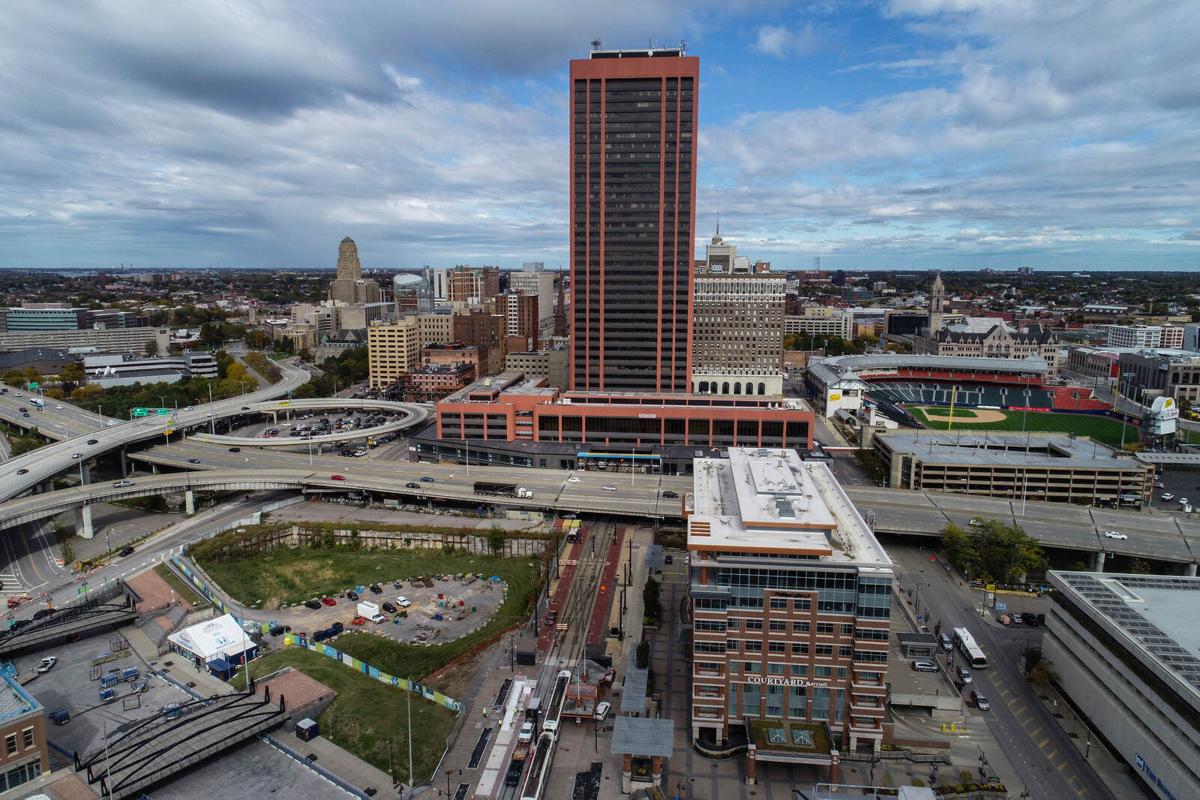 Seneca One will help make the Urban Runs series a weekly affair through mid-December.
Downtown runs of up to five miles will start at 6 p.m. Wednesday at the west entrance door of the region's tallest building. The series will then alternate runs at the same time and day every week between Seneca One and Flying Bison Brewing Company in Larkinville, culminating with a holiday run Dec. 16, said Dennis Brinkworth, series co-organizer.
Each group run is free, all levels of runners are encouraged to participate, Beverages at the brewery and Seneca One bar – which has not yet been named – will be available afterward. Covid-19-prevention measures are required.
Series organizers hope to have special running related events down the road, said Brinkworth, regional marketing manager with F.X. Matt Brewing Co., which owns Flying Bison. Learn more at facebook.com/flyingbisonbrewing.
"I am trying to expand the Urban Runs program and open up to runners in different areas of WNY," he said. "This year was a start."