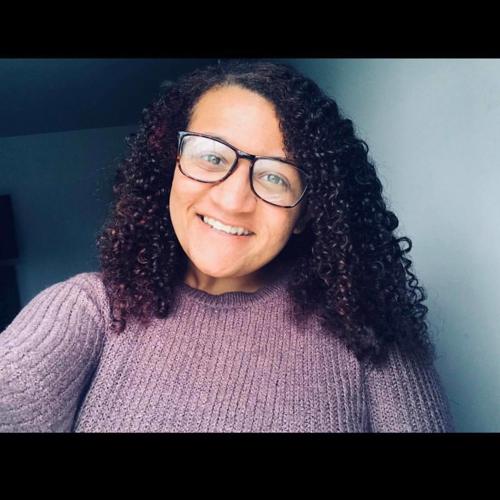 June 24, 1998 – July 8, 2020
Tatiana R. Moore was a peacemaker to her young cousins, allowing them to find the best within themselves, said her aunt, Susan Strefeler.
"She was drawn to her cousins with special needs, and picked them up when they were down," she said. "Tatiana knew the words to soothe them, and bonded with them. She accepted everyone. That's what makes her the greatest loss. She deserved to live."
Miss Moore, who contracted Covid-19 in April and was found Covid-free on May 18, died surrounded by family and friends in the Cleveland Clinic while awaiting a lung transplant. She was 22.
Born in Nashville, Miss Moore grew up in Wheatfleld where she was a quiet child, recalled Strefeler. The turning point came after an assignment in school that required Tatiana to write an essay about an obstacle she faced, her aunt recalled.
"She wrote about confronting her shyness, and how she eventually overcame her struggle," said Strefeler.
Miss Moore went on to join a theater group, In Good Company. Founded in 2005 and based in the City of Tonawanda, the group's mission is to promote self-confidence among young people.
"Not only did she perform in several of their musicals, she formed strong bonds with other cast members, who eventually became her second family," wrote Lori Salvatore in her daughter's death notice. "Tatiana had a bigger heart than most and was willing to assist anyone in need."
Miss Moore graduated in 2016 from Niagara Wheatfield High School and studied at Niagara County Community College, where she graduated in 2019. She was accepted to SUNY Buffalo State, where she intended to complete her degree in social work.
At Thomas Edison Elementary School in the Kenmore-Tonawanda School District, Miss Moore became the director of the School Age Child Care program sponsored by the YWCA of the Niagara Frontier.
"She left a forever imprint on the hearts of these children," Salvatore wrote. "She also provided respite care at Heritage Christian Services for young adults with various disabilities, as well as working at the Club Adventure program, where she taught them various life skills."
Miss Moore possessed a strong Christian belief and displayed inspirational passages in her room, said Salvatore. She attended Abiding Savior Lutheran Church in North Tonawanda and The Chapel.
Jenna Lucas was Miss Moore's best friend for 18 years, said Julie Kozlowski of North Tonawanda, the mother of Lucas.
"They actually went to pre-K together. When we first met Tatiana, she wouldn't talk; she was very quiet. It took a while for Tatiana to make friends, but when she did you were truly blessed. Tatiana has been a member of our family for as long as I can remember. I have two daughters of my own. Tatiana was my third," said Kozlowski.
Miss Moore and Lucas remained best friends through childhood and as teenagers, and even though they attended different middle and high schools, they talked every day and went to functions at each other's school, Lucas said.
"She went to one of my homecoming dances, and we walked there because I live close to the high school, and it started snowing on us. We were young and going to a dance; we didn't want to bring a coat. I was in a strapless dress. She was in this cute little red dress, and we both had heels on. It was October, and it wasn't supposed to snow," Lucas recalled.
Lucas and Miss Moore also worked together at the Thomas Edison School YWCA program, said Lucas.
Lucas was with her friend when Miss Moore died.
"She shaped my whole personality. It's been 18 years that I had her in my life. She was always there for me, for breakups and hard times at school," said Lucas.
No one knows how Miss Moore contracted the virus, said Strefeler. Asthmatic since birth, Miss Moore took breathing treatments, her aunt said.
"Tatiana was a homebody, coming home every day after work," said her aunt. "So even though she was so careful, it's there. This virus is in front of our very eyes, and we don't see it."
In addition to her mother, Miss Moore is survived by her sister, Madelyn Moore, and her grandparents, Andrew and Paula Salvatore. She is predeceased by her father, James W. Moore.
A private service for Miss Moore will be conducted Tuesday in Wattengel Funeral Home, 533 Meadow Drive, North Tonawanda.
Be the first to know
Get local news delivered to your inbox!