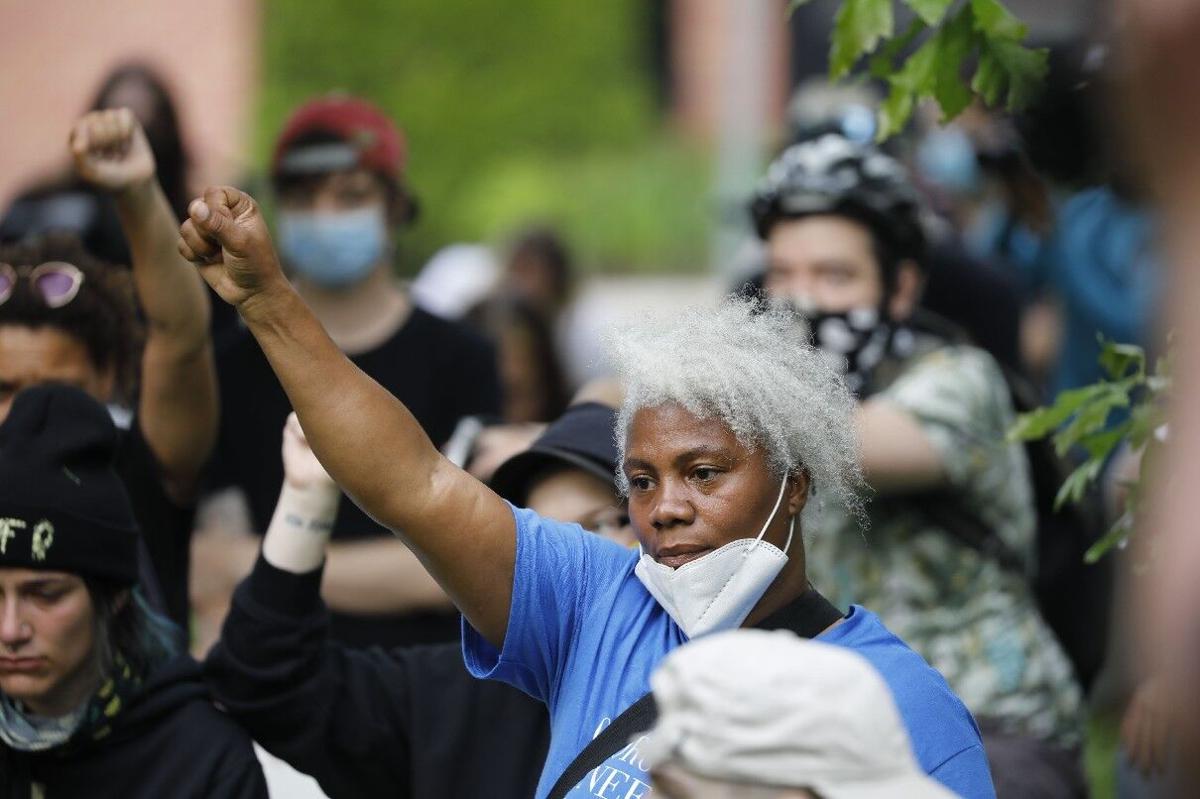 The State Attorney General supports the campaign to secure full pension benefits for former Buffalo Police Officer Cariol Holloman-Horne, but the State Comptroller's Office says Holloman-Horne doesn't have enough years of service to qualify.
Holloman-Horne says she was fired 14 years ago for stopping a fellow officer from using a chokehold on a handcuffed suspect. She had 19 years on the job, one year short of being eligible for a full pension.
To get her full benefits, she needs to be credited for 20 years of service by the City of Buffalo as a police officer, said Jennifer L. Freeman, communications director for State Comptroller Thomas P. DiNapoli, in an emailed response. 
Attorney General Letitia James sent a letter dated July 6 to DiNapoli asking him to to reexamine Holloman-Horne's pension status, but DiNapoli's spokeswoman said there is nothing the comptroller can do for Holloman-Horne. 
"To be clear, the state comptroller does not have the legal authority to grant a pension to a member prior to when they qualify to receive a pension or give additional service credit under New York State law," Freeman said.
There is nothing further for DiNapoli to review, she said. 
Holloman-Horne has emerged as a vocal advocate for police reform in protests in Buffalo this year over the death of George Floyd while in the custody of Minneapolis police and over alleged police brutality and institutional racism in Buffalo.
In her letter to DiNapoli, James wrote, "It appears that Ms. Horne was a brave public servant who tried her best to bring justice to our community and who suffered dearly for those efforts."
"I understand that there are efforts underway to reexamine Ms. Horne's pension status, specifically the proper calculation of Ms. Horne's accumulated service time for purposes of her pension," James wrote.
"I sincerely hope that this undertaking will allow her to live out her retirement years with economic security," James added.
Common Council President Darius G. Pridgen said he was copied on the letter, which came after the Council voted in early June to ask James' office to review Holloman-Horne's case involving the fellow officer and her full pension eligibility.
The Council is waiting to hear from James regarding the 2006 case, Pridgen said Tuesday.
The Council also is asking city Corporation Counsel Timothy A. Ball for a written opinion on what, if any, legal recourse the city has, especially as it concerns Holloman-Horne's full pension eligibility. The request – which was introduced during the Council's business meeting Tuesday – was sent to the Council's Legislation Committee for further discussion.
Holloman-Horne, who is Black, had a 2006 on-duty confrontation with fellow Officer Gregory Kwiatkowski during a violent arrest.
She alleged that Kwiatkowski – who is white – was choking a Black suspect. Kwiatkowski alleged Holloman-Horne jumped on his back while he was trying to arrest the man, who other officers said escalated a dispute with his ex-girlfriend over a $626 Social Security check into a violent struggle.
Holloman-Horne was fired in 2008 following an internal affairs review and a disciplinary proceeding. A jury in 2012 found no wrongdoing by the five Buffalo police officers, whom the suspect sued for false arrest and battery. The jury, made up of five whites and one Black, voted 5 to 1 in favor of the police officers. The only juror who sided with the defendant was a Black female juror.
In 2018, in an unrelated case, Kwiatkowski pleaded guilty in federal court to a misdemeanor count of deprivation of rights under color of law and was sentenced to four months in prison.
Mayor Byron Brown's administration two years ago offered Holloman-Horne a job, which she turned down. A spokesman said Brown in 2015 also asked the attorney general and civil service officials to review the case and the pension issue, respectively.