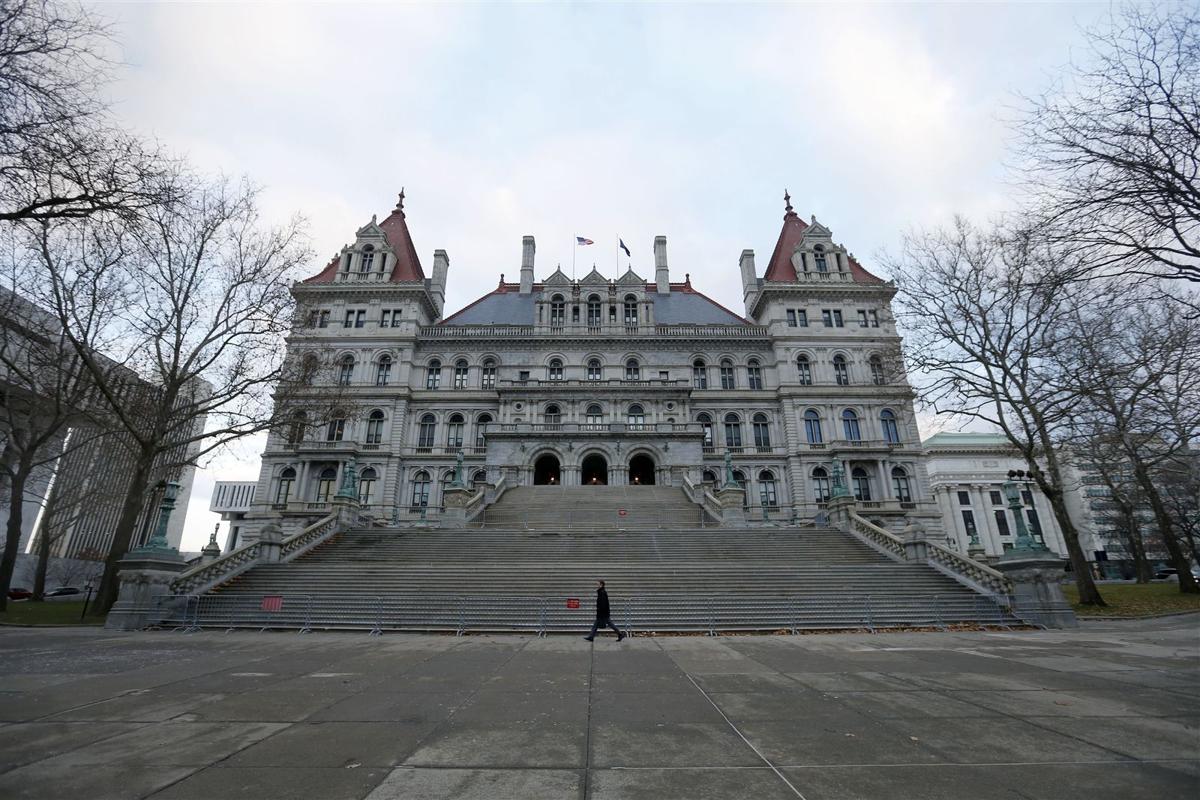 ALBANY – A wealthy cosmetics heir and longtime fixture in New York State fundraising politics is donating mightily to a super PAC that has targeted a half-dozen state Senate Democrats for defeat.
Ronald Lauder, a billionaire heir to the Estee Lauder cosmetics fortune, has dropped $1.7 million into the operations of the new independent expenditure group called Safe Together New York, new state records show.
Organizers of Safe Together New York say their goal is to simply highlight to voters that Democrats have been in charge of the Legislature and responsible for changes in criminal justice laws, such as relaxing bail requirements in many criminal cases, that the group believes have contributed to spikes in crime rates.
The group's calculus does not appear to be the return of Republicans to power in the state Senate, which would be a steep climb anyway in blue state New York in a presidential election year.
Rather, Democrats believe the group is trying to prevent them from attaining super majority status in the 63-member chamber, which would have Senate Democrats joining Assembly Democrats in a potentially potent alliance during state budget talks or in the crucial post-Census process in 2022, in which lawmakers will re-draw their own district lines as well as the districts for all New York members of the U.S. Congress.
"Clearly, this effort is not intended to compete for the majority, because they're not even spending enough in enough districts to make that happen. The goal can only be to deny a super majority," said Senate Deputy Majority Leader Michael Gianaris, a Queens Democrat.
The new group, which formed a couple weeks ago and on Monday night submitted initial financial information to the state elections board, reported it spent $1 million on advertisements in the past week or so on a half-dozen state Senate races, mostly on Long Island, as well as seats in Brooklyn, the Syracuse area and a large district that stretches from parts of the Mohawk Valley to the Finger Lakes.
Lauder is a longtime friend of President Trump and former U.S. Senator Al D'Amato, who went into the lobbying business years ago; D'Amato convinced Lauder to run, unsuccessfully, in the 1989 GOP primary for New York City mayor against Rudolph Giuliani. Lauder has been a major donor to GOP and Conservative Party causes; he has relatives who have supported Democratic Gov. Andrew M. Cuomo, who praised the Estee Lauder cosmetics company earlier this year for donating tens of thousands of bottles of hand sanitizer.
The group's treasurer is Virginia-based Cabell Hobbs, who has been involved in other super PACs and other political causes, including the John Bolton super PAC and another political group that was behind efforts to try to get former 2016 Trump campaign manager Corey Lewandowski to run for the U.S. Senate in New Hampshire.
"The group is dedicated to public safety," Christian Browne, a Long Island attorney and one of the organizers of the Safe Together New York, said in an email response about the group's motivations.
"With the State Senate dominated by liberal Democrats, Albany has lost focus on keeping us safe. STNY is an effort to hold candidates accountable for being more concerned with the rights of criminals than the safe, law-abiding taxpayers," he said.
He noted the group is not a partisan organization and would support candidates, including Democrats, who run on "a pro law enforcement platform."
But, with Democrats firmly in control in Albany, Browne said he hopes voters remember the "foolish decisions" Democrats have made at the state Capitol on criminal justice law matters.
Browne did not answer questions about Democratic claims that the super PAC's intent is to prevent Democrats from reaching a super-majority status in the Senate, which could give them an easier path to override Cuomo vetoes or to better control the 2022 redistricting process.
Government watchdogs have criticized the ongoing emergency of "dark money" independent expenditure groups, which are not bound by any campaign spending limits. Such groups are prevented from directly coordinating with parties or candidate campaign committees.
Republicans lost their remaining power center in Albany – the state Senate – in the 2018 legislative elections.
The Buffalo News: Good Morning, Buffalo
The smart way to start your day. We sift through all the news to give you a concise, informative look at the top headlines and must-read stories every weekday.