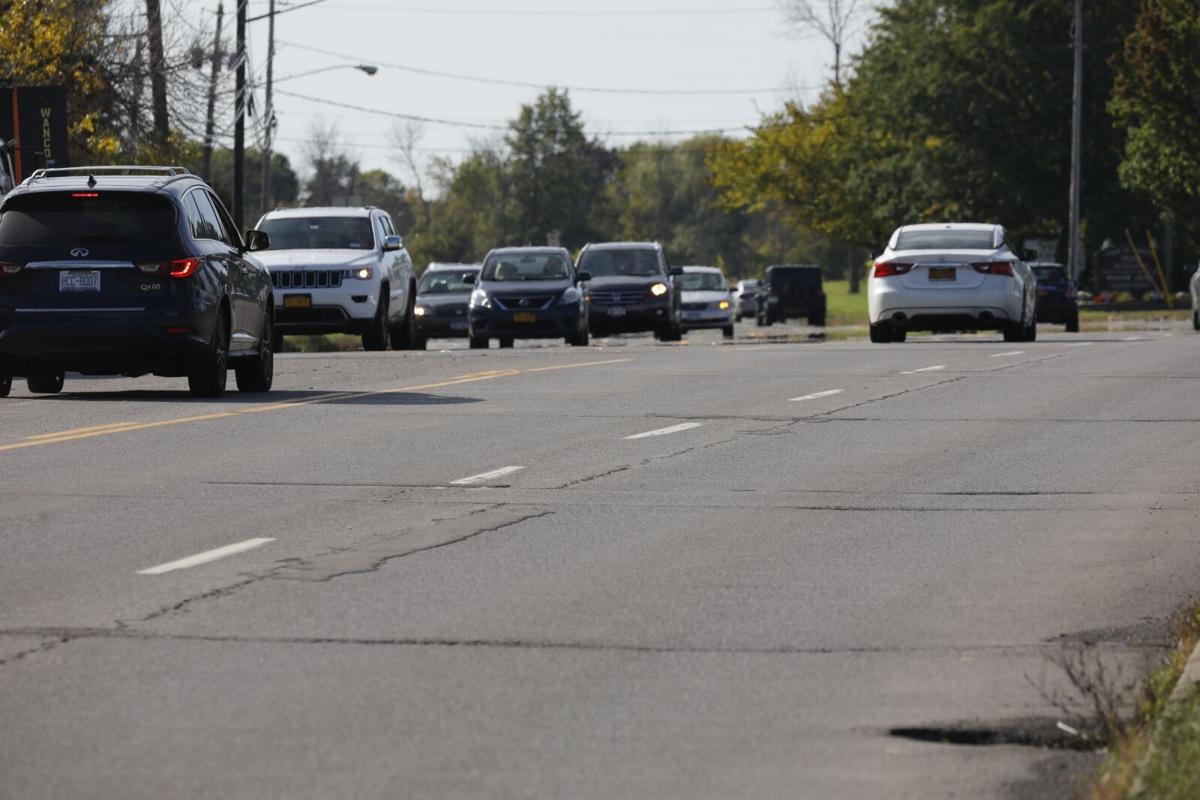 ALBANY – State lawmakers Tuesday began passing the final round of state budget bills with increases in spending for public schools, state and local infrastructure projects and health programs – funded partly by new revenues, including new taxes from legalization of mobile sports betting.
The budget could be completed as early as Wednesday, lawmakers predicted – or hoped – for a fiscal plan that was supposed to be in place March 31.
Talks continued over a plan to legalize mobile sports gambling and an effort to drive more than $2 billion to migrants in the country illegally and former prisoners.
The budget, put together by Democratic Gov. Andrew M. Cuomo and the Democratic-led Legislature, will increase spending by more than $20 billion, or about 10%, to a total of $212 billion. A Republican lawmaker said that total is more than the combined budgets of Florida and Texas.
The sports betting deal was finalized Tuesday evening. Internet betting on any range of sports contests – allowing people to bet on their laptops from home or the office or on their phones while in the stadium watching a Buffalo Bills game – should be operating by year's end.
"Now, we're in the arena of mobile sports betting," Sen. Joseph Addabbo, a Queens Democrat, said of the deal he said will be in the final budget.
Cutbacks turn to spending increases
The state budget is growing by historically large levels, which Democrats say is necessary to help local governments, health care, schools, small businesses and low and middle income taxpayers recover from the economic catastrophe of the pandemic. Most of the new tax hikes set to be levied will be on 50,000 residents who make more than $1 million in annual income.
Spending for capital programs will rise more than 30% from last year, with much of it on transportation expenses.
Local governments just three months ago were facing funding cutbacks under Cuomo's original budget plan. But three things happened to change that:
• A huge flow of bailout money from Washington.
• Higher-than-expected tax revenues.
• A set of tax hikes on wealthy people and certain corporations.
Transportation capital spending will rise $285 million to help repair roads, bridges and sidewalks, as well as to carry out new infrastructure projects.
Sen. Tim Kennedy, a Buffalo Democrat and chairman of the Senate Transportation Committee, said a new $100 million program will be specifically geared for communities that have not gotten funding for state roads that go through their cities, towns and villages.
"It's just so huge for Buffalo, especially with the limited funds they have. It's going to be a godsend for Buffalo," he said.
He added that Buffalo will get $9.3 million from the pot to use in its central core to fix roads and sidewalks as a way to help lure new development.
Also, the state's main funding program to help localities pay for repair and construction of roads and other projects will rise by 23% to $538 million, the first funding hike since 2013.
Lawmakers pushed back against a Cuomo plan to erase money for localities to help fix and maintain roads from extreme winter events. They restored his $65 million cut and added another $35 million in funding, Kennedy said.
"As we continue to rebuild our economy after the Covid-19 pandemic, we know that sound infrastructure will play a vital role. While New York's recovery will absolutely depend upon federal investment, today's capital bill undoubtedly advances our state's infrastructure priorities, and creates a framework for further funding down the road," Kennedy said.
Sports betting details emerge
Details on a deal to legalize mobile sports betting also emerged Tuesday night.
Cuomo's push to limit the number of sports betting operators to two companies – and four sports app partners – and charge far higher tax rates than lawmakers proposed is how the new law will be framed in a revenue bill in the new fiscal plan. Gambling industry insiders say the Cuomo version will attract fewer companies interested in the higher taxes and limit gambling choices for bettors, many of whom now turn to illegal offshore accounts or bookies to make wagers.
Cuomo for several years blocked the betting measure, claiming any such plan needed to be done through a constitutional amendment process. Without a full explanation why, Cuomo changed that position this year.
The state Gaming Commission will need to get a system in place and select companies to participate through casinos in the state. That agency's executive director, Robert Williams, was the lead negotiator for Cuomo on the matter the past several weeks.
Sports betting in New York is now permitted through in-person wagering at four upstate casinos and American Indian-owned gambling halls, including in Western New York at Seneca Nation casinos. There are questions about existing exclusivity arrangements that tribes now have in upstate areas, but that appears to be more of an issue for the Oneida Indian Nation in central New York.
"I did what I could," Assemblyman Gary Pretlow, a Westchester County Democrat who sponsored the Assembly sports betting bill. But he said Cuomo would not yield on what supporters say was a more free-market system offering more sports betting app companies to participate, instead of a limited marketplace in which the state selects that for-profit entities to run the program.
The final pieces of the budget, which was due by March 31, are still under negotiation, but officials are banking on legalization of mobile sports betting to be in it to help finance massive spending hike desires.
Pretlow said Cuomo insisted on a sports betting program modeled after one that failed in New Hampshire.
"Hopefully, it works for New York," Pretlow said.
A plan to permit sports betting kiosks in stadiums, arenas, tracks and some OTB parlors died.
Cuomo has said his plan would drive far more tax revenues to the state instead of shareholders of for-profit casino companies. Cuomo this week mentioned, by name, DraftKings and FanDuel as the types of companies he envisions could run mobile sports betting in New York. In 2 years, the state expects the expanded sports betting to bring Albany $500 million annually.
Typically, major gambling bills are handled at the end of session in June. But lawmakers said it had a better chance of passage if contained in the omnibus state budget bills. Some lawmakers and gambling interests were hoping the Legislature would block Cuomo's plan and insist on the Senate and Assembly version. But with the budget running late, an emergency spending bill would be required this week – a process over which Cuomo exerts such great control that he could have just inserted his mobile sports betting plan and forced the Legislature to embrace it or risk a state government shutdown.