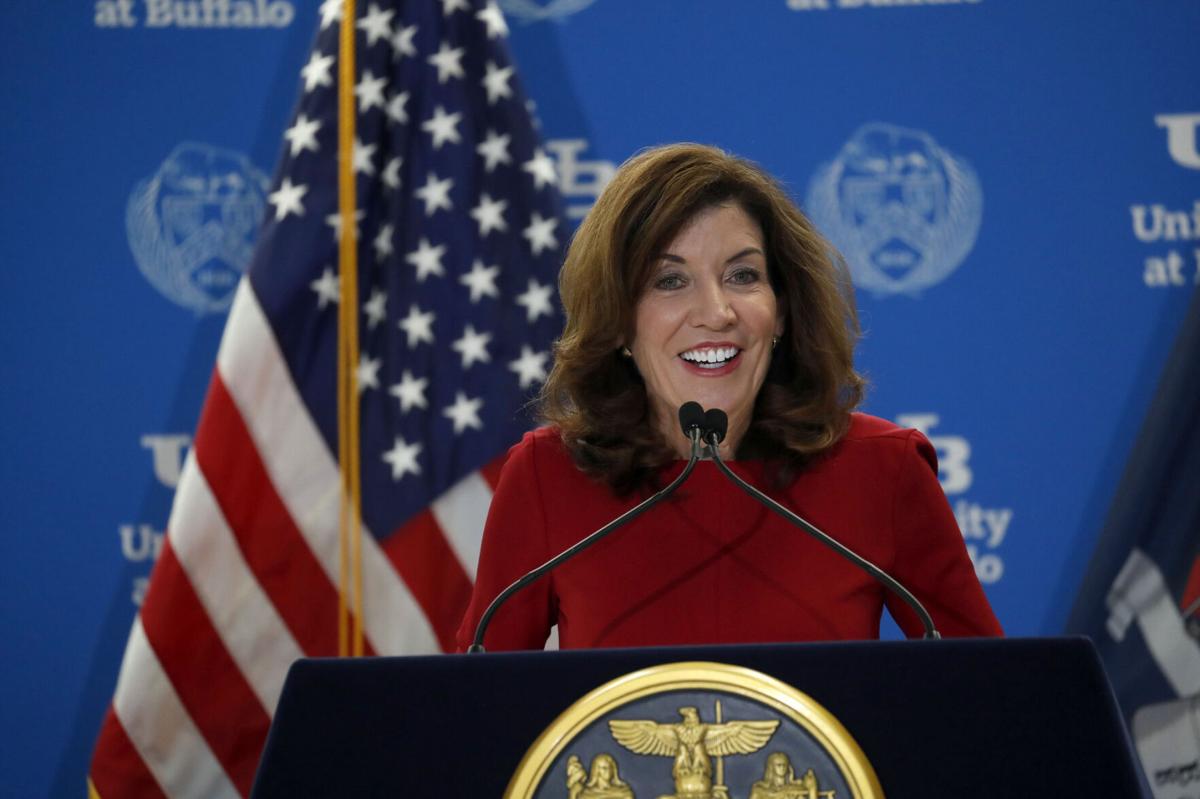 ALBANY – State agencies are accustomed to edicts coming from the governor's office, but Monday's requirement was unusual by Albany standards: show, with specifics, how government offices are going to become more transparent in how they conduct business.
Two top aides to Gov. Kathy Hochul on Monday gave all state agency heads until Oct. 20 to detail specific changes that they will authorize for their departments "to increase the transparency of your work."
The letter, not proactively released by the Hochul administration, was obtained Monday morning by The Buffalo News.
The memo from Karen Persichilli Keogh, the secretary to the governor, and Elizabeth Fine, the governor's counsel, suggested that agency plans could include a number of possibilities. They include making more information available on department websites; making agency officials more involved in public meetings and events; and improving response time to requests made under the Freedom of Information Law, a statute whose intent over the years hasn't been a priority for many gubernatorial administrations.
"I want people to believe in government again," Hochul said on her first day in office last month. She vowed an aggressively new form of government transparency, which, so far, is a goal still to be achieved. During a recent special session of the Legislature, talks still were subject to secrecy rules and the public, and many legislators, knew little about the details of a key measure until shortly before passage.
In the Monday morning memo to agency heads, the top Hochul aides suggested commissioners and others that lead the departments could also figure out ways to ensure "the timely preparation of legally mandated reporting and identify ways to make useful information available to the public." They also said agencies could ensure participation in Project Sunlight, a public database created in 2011 that was supposed to be the model of transparency; in reality, the site underreports activities involving government agency officials and outside stakeholders and lobbyists.
To improve response time to FOIL requests, the memo suggests tracking monthly backlogs of outstanding inquiries and "proactively" posting frequently requested information. In what would be a major change for many agencies, the memo says they could post related documents to an agency's public meeting at the same time the department releases its agenda for, say, a board meeting. The memo says such documents should be made released more timely "to the extent practicable."
The memo also says agencies should consider reducing or eliminating entirely costs associated with making public data or records they possess.
The Hochul administration this morning had no comment on the memo, saying the content speaks for itself.