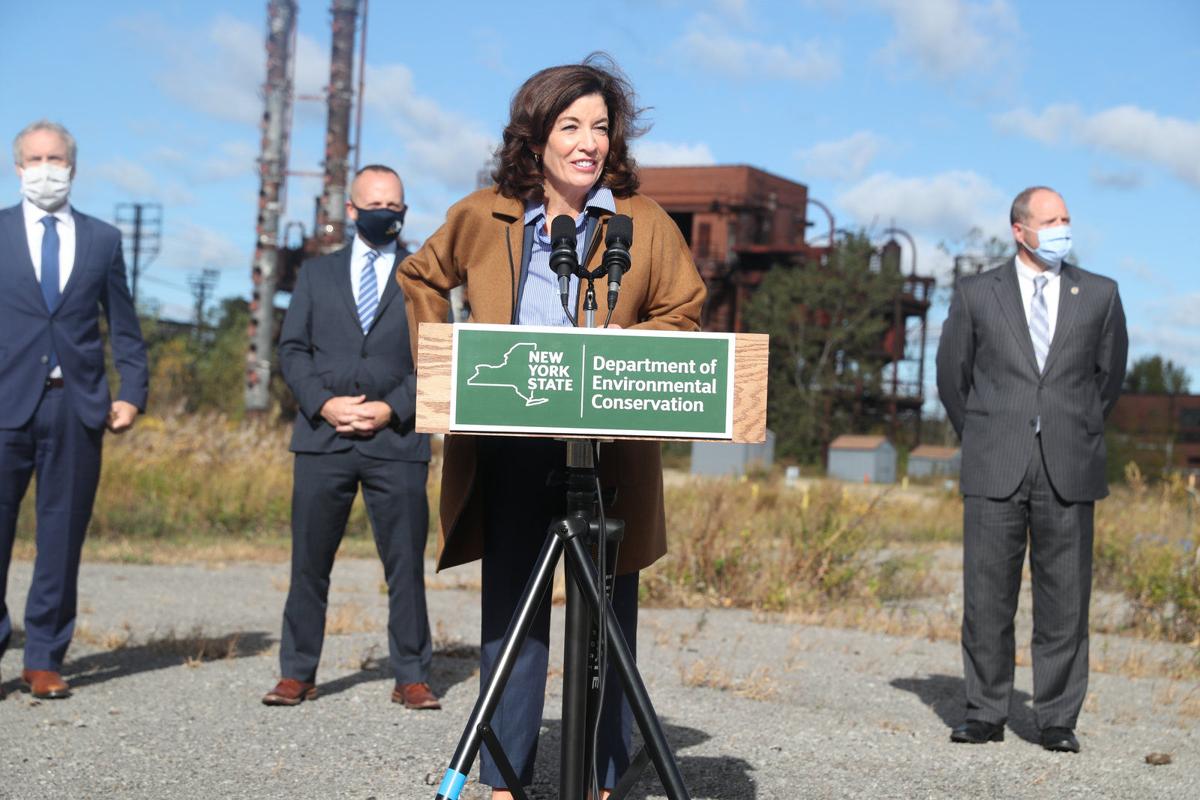 Visits to all 62 New York counties at least once, and sometimes many times. Some 524 media interviews. More than 120 calls with Western New York officials and medical professionals about the Covid-19 pandemic.
It was all in a year's work for Lt. Gov. Kathy Hochul of Buffalo – in a year when a pandemic made all of that work more challenging. Hochul has long seen herself as Gov. Andrew M. Cuomo's eyes and ears in the state's far reaches, and she said she wasn't going to let that role lapse even though the springtime coronavirus shutdown hampered her travels for a while.
"It was important to been seen in all those counties, particularly the more remote counties, so they didn't feel that they were neglected or abandoned," Hochul said. "Now more than ever, it was important to show up personally."
Last year was Hochul's sixth year in state office and her sixth straight year of visiting every county in New York. Hochul's press staff was quick to point that out not long after U.S. Senate Minority Leader Charles E. Schumer announced that he had visited every county in the state for the 22nd year in a row.
While Schumer typically flies into and out of the state to make his way back to Washington, Hochul does most of her tour by car. Save for flights to New York City, "ours is all the back roads, the country roads, the mountains," she said. "So I really do get a chance to see how magnificently beautiful the state is. I really enjoy it."
The 2020 tour was different, as Hochul – who famously likes to visit diners just to see what people have to say – toured the state for events like socially distanced panel discussions with no live audience. But Hochul said she sees value even in such scaled-down events.
"This is relationship building smaller communities or smaller counties," she said. 
Hochul, like Cuomo a Democrat, spends plenty of time traveling in conservative rural stretches of upstate New York, but she said she met surprisingly little resistance in 2020 to Cuomo's stay-safe, mask-up message during the pandemic. And to spread that message, Hochul ramped up her media appearances, showing up on everything from news broadcasts to country radio and rap stations.
"Communicating a message that people understand and will take seriously can literally save people's lives," she said.