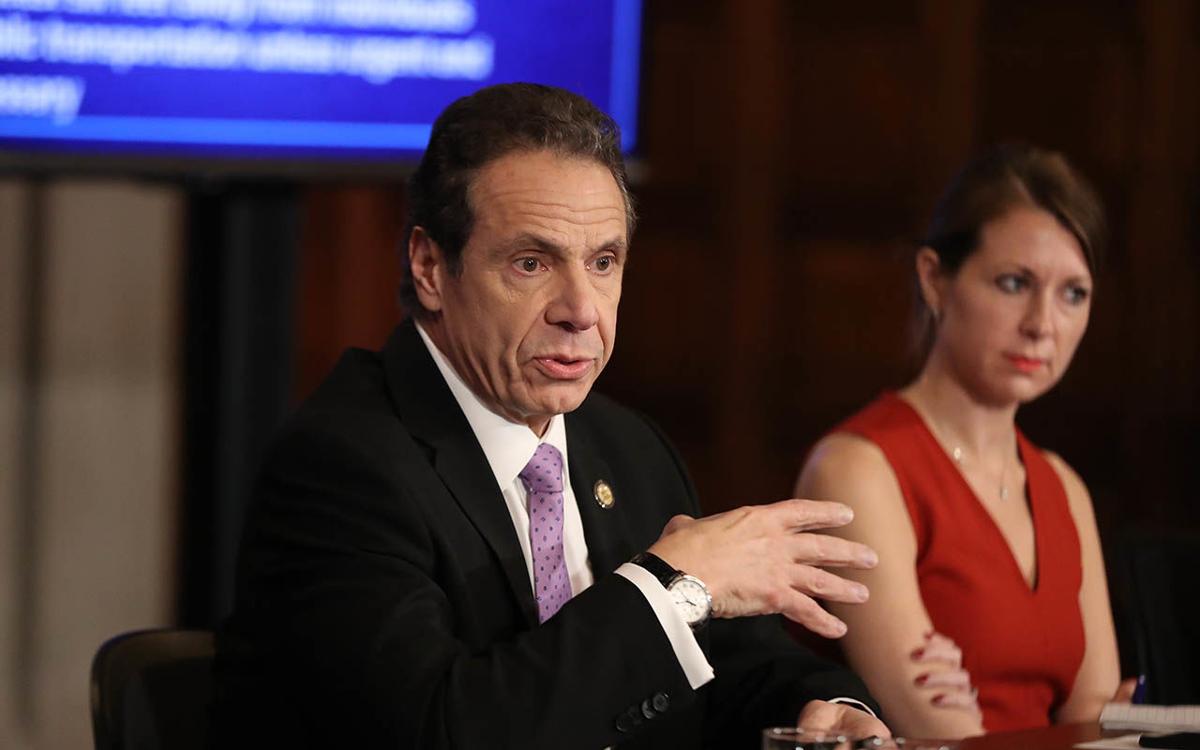 On the heels of increased coronavirus cases among young adults in New York State, including Western New York, Gov. Andrew M. Cuomo on Friday spoke in the words of the Beastie Boys.
"This is not the time to fight for your right to party," the governor said Thursday. 
Cuomo's comment was directed at 20-somethings as he cited a recent surge in Covid-19 cases among that group (ages 21-30) over the last two weeks: from 9.9% to 13.2% of the state's cases.
All other groups were largely flat over the same period, with all having less than one percentage point difference, other than 51-60, which decreased by 1.7%.
"I respect your right to party. ... You have the right to party," Cuomo said during a briefing from New York City. "But let's be smart about it. There is an attitude that young people are immune. You are not.
"The virus can kill you. And if it doesn't kill you, you can bring it home and give it to someone inadvertently, and it can kill them."
Cuomo unveiled a public service announcement that will air in New York, as well as nationally, and will be part of a social media campaign. In the spot, young voices are heard downplaying Covid-19 while headlines about how deadly the coronavirus can be are displayed.
The governor again reiterated that local governments and law enforcement need to enforce coronavirus guidelines at bars and restaurants.
The governor said the New York State Police would be leading a task force within the State Liquor Authority "to investigate and shut down establishments not complying with safety standards."  
"But they can't do it without the local police," Cuomo said. 
• On the topic of federal troops being sent to cities, as has been the case in Portland, Oregon, Cuomo said that he talked to President Trump and that the president said he would not be sending troops into New York City.  
"If they sent in federal agents, it would be inflammatory. It would be throwing gasoline on a fire," Cuomo said, "and that's the last thing we need." 
• As he has done throughout the pandemic and during previous stimulus bill discussions, Cuomo made an appeal that municipal funding needs to be a part of the stimulus package being discussed this week in Washington.
"You have to fund state and local governments," he said. 
• Cuomo said the state conducted Covid-19 tests of all state prison inmates ages 55 and over because that is a vulnerable age group and because outbreaks at prisons have been an issue nationally. New York's testing resulted in 77 positives among 3,922 tests for a 1.9% rate that is in line with the state's overall rate.
Secretary to the Governor Melissa DeRosa said that overall, inmates have been treated the same way the general population has – they were tested if they were symptomatic or had come into contact with someone who had tested positive.
"What we found, which was really great news, was that there had been no outbreak," she said. 
• The state's coronavirus metrics continued to be consistently low. Wednesday's 706 hospitalizations are the lowest since March 18. There were 13 deaths due to the virus; the seven-day average was eight fatalities.
The state's positive test rate was 1.16%, with 811 positives among Wednesday's 69,698 tests.
Western New York's rate Wednesday was 1.5% positive; previous days were 0.9% on Tuesday, 1.6% on Monday, 0.7% on Sunday and 1.0% on Saturday.
Concerned about COVID-19?
Sign up now to get the most recent coronavirus headlines and other important local and national news sent to your email inbox daily.