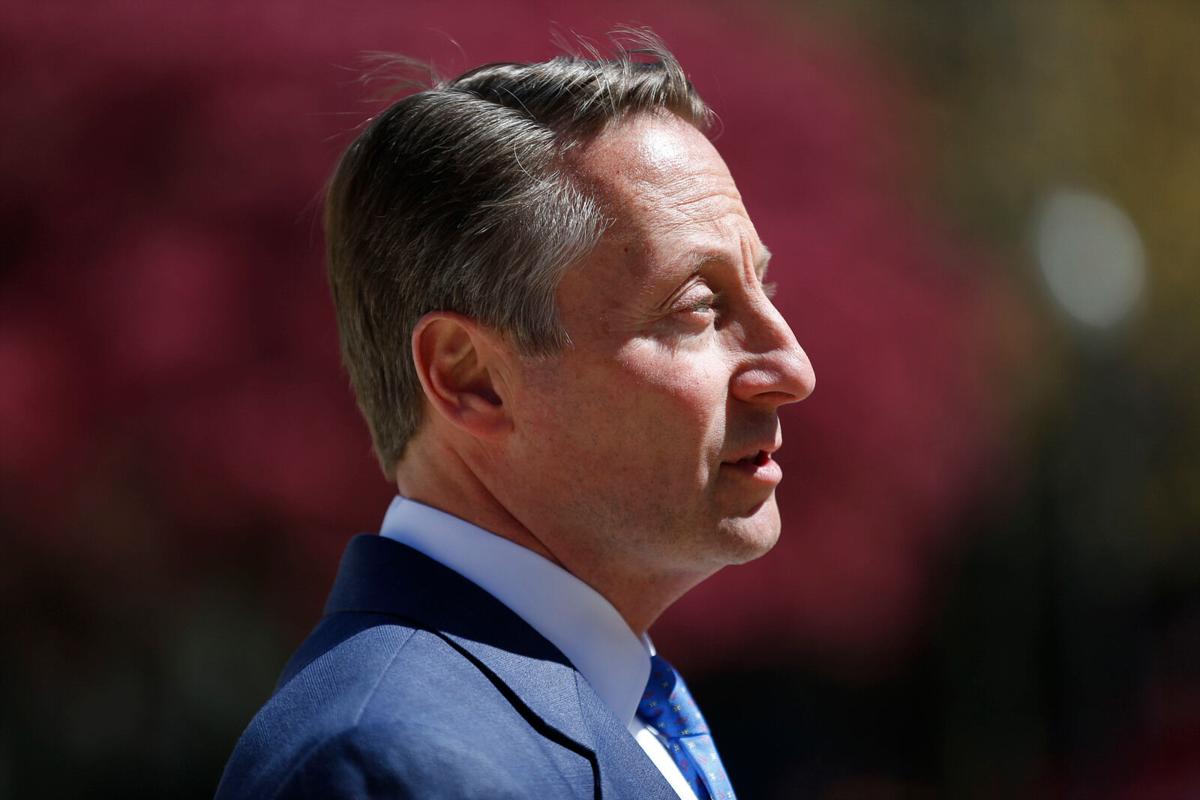 To hear some New York Republicans tell it, Rep. Lee Zeldin has all but wrapped up the party's nomination for governor next year.
But Rob Astorino, aiming to reprise his 2014 gubernatorial candidacy in 2022, isn't buying it. The former Westchester County executive, defeated by Democrat Andrew M. Cuomo seven years ago, vowed in Buffalo Wednesday his "100%" commitment to a primary challenge despite the overwhelming party support racked up for the Long Island congressman.
"There are almost 3 million registered Republicans in this state," he said in an interview. "They are the ones who are going to decide who is the most electable to beat Cuomo or whoever the candidate is."
Astorino, who has been regularly visiting Buffalo in recent months, faces a tough challenge. Zeldin is already claiming the overwhelming majority of county leaders for the party nod following two state GOP meetings that featured nonbinding straw polls. His visits to Western New York already include meetings with party leaders and fundraisers. Astorino was accompanied Wednesday by a pair of aides and one local supporter.
Astorino and Zeldin now seek endorsement at next year's convention that translates into party workers circulating designating petitions to make the primary ballot. An underdog challenger like Astorino would need either 25% of the convention vote or his own petition effort.
"Twenty-five percent is very possible because I've talked to a lot of chairmen who feel this has all been rushed and that they were pressed into an endorsement," he said. "Whether it's 25% or by petitions, we'll be on the ballot."
On Wednesday, Astorino offered the first specifics of his 2022 candidacy with a plan to reform and improve New York's election system. He avoids claims made by some Republicans who say election irregularities resulted in a fraudulent victory for President Biden in 2020. But he offered new proposals he says New Yorkers are demanding.
"I want to strengthen the election system because most people have lost confidence in the system," he said. "We've seen recounts, we've seen different interpretations of the law and ballots thrown out."
Some highlights of the plan unveiled Wednesday include:
• Requiring photo identification prior to voting in person (anyone without photo ID would receive one free of charge).
"It's absurd we don't have to prove who we are when we vote," he said.
• Restoring a signature requirement for absentee ballot applications.
• Strengthening chain of custody protocols for all mail-in ballots to prevent ballot harvesting.
• Requiring regular updating of voter rolls, pointing to almost 1 million "inactive'' voters on the rolls. He suggests removal of those failing to vote in seven years and without response to multiple residency verification attempts.
"This could be abused," he said.
• Preventing noncitizens from voting in any election, including municipal elections.
"A movement is beginning in New York City to have noncitizens vote in municipal elections," he said. "I guarantee if that becomes law in New York City it will sweep across the state. That's got to be stopped immediately."
Astorino cited the long process of determining a winner in the 22nd Congressional District that stretched into 2021, and he questioned the ability of courts to honestly rule on election disputes because "most judges are partisan."
Asked why he should gain a second GOP nod after failing in 2014, Astorino says the situation has changed. He claims leaders of the then-Republican Senate looked on Cuomo as an ally, while Republican Gov. Chris Christie of New Jersey (then chairman of the National Governors Association) nixed fundraising by declaring Astorino's effort against Cuomo a "lost cause."
Astorino said Cuomo could survive investigations into alleged sexual harassment and distortion of data relating to Covid-19 deaths in New York nursing homes and run for a fourth term.
"I would be shocked if a Democratic Justice Department and a Democrat-controlled State Legislature would impeach him or criminally indict him," he said.