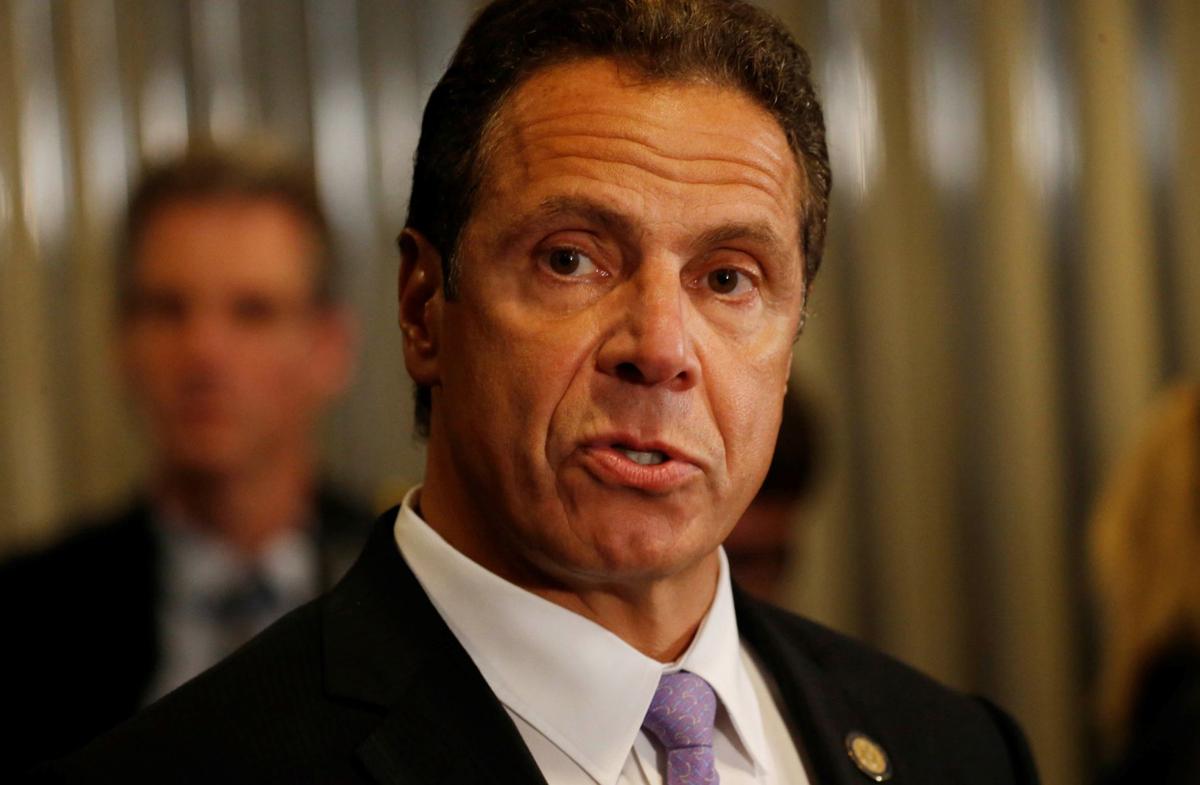 ALBANY – The Cuomo administration has quietly withheld $324 million in payments to schools in June and July, a worrisome signal for districts as they grapple with less funding against rising expenses related to reopening school doors during the Covid-19 pandemic.
Schools say the amount of funding cuts to 700 school districts is likely much higher now because the $324 million level doesn't include more unknown levels of reductions earlier this week.
The situation is being driven by a stark fall-off in state tax revenues following the economic shutdown of the state beginning in March as the novel coronavirus spread across New York. Through Tuesday, 25,270 people have died in New York this year from Covid-19.
The cuts in school funding come as Albany and other state capitals await word from Washington about whether there could be a federal bailout of state and local finances. Such a waiting game has been underway for months, and Congress is not due back until after Labor Day.
Gov. Andrew M. Cuomo has said the state's finances will dictate at least a 20% reduction in state aid to localities – which include schools, cities, towns, villages, counties and non-profits that provide services on behalf of the state.
Those cuts have been coming in pieces in the form of what the administration characterizes as temporary reductions – which could become permanent – of more than $1.7 billion in recent months, according to a financial plan document released by Cuomo's budget office last week.
Robert Lowry, deputy director of the New York State Council of School Superintendents, said Wednesday that payments to schools during the quieter summer months amount to about $1 billion. Over the full school year, it will end up totaling about $27 billion – and the big flow of cash from Albany to the districts is set to come at the end of September.
Still, the recent drip, drip, drip of cuts so far from Albany are, Lowry said, "alarming as an indication of what could be in store for schools."
Further, schools don't know if the cuts so far will be temporary or permanent. They also don't know if the cuts will be made across-the-board, which could have far more devastating impacts on less wealthy and poorer school districts in urban and rural areas, or be done on some kind of wealth-based need formula.
Lowry said school superintendents and other school leaders have been all-consumed with reopening plans and have had little time to spend on financial matters out of Albany. But as the state's finances are now driving direct aid cuts to schools, Lowry said the situation could also make some districts re-think whether to open up their doors for in-person learning in September.
"They might say all of this we have put together in our (reopening) plans is no longer possible," Lowry said.
The fiscal situation left the New York State United Teachers, the politically potent union that represents teachers across the state, to call on Cuomo and lawmakers to raise taxes on "ultrawealthy" New Yorkers and tap deeper into rainy day funds. Cuomo has opposed raising taxes on wealthy residents, saying any such tax efforts should be done on a federal basis.
"Reopening schools safely costs more money, not less," said NYSUT President Andy Pallotta on Wednesday.
State lawmakers in early April gave unique authority to Cuomo to cut spending to offset revenue shortfalls driven by the pandemic. The state's budget deficit has been projected to be more than $14 billion.
Freeman Klopott, a spokesman for Cuomo's budget division, said state officials have been warning since April that payments to localities could be withheld by 20% if Washington doesn't come through with a stimulus package to help New York with its red ink. Cuomo's budget office has estimated that revenue losses over four years could total $62 billion as a direct result of the pandemic.
"The federal government has delayed funding for states for five months, and a lack of federal action will have a devastating impact on schools, hospitals, police and fire departments and the services that support our most vulnerable neighbors," Klopott said.
Schools said state aid payments were cut again this past week. Klopott did not immediately have information about the most recent reductions on top of the $324 million recently identified as trimmed since June.
The Cuomo administration's report on the first quarter of the state's fiscal year starting on April 1 also revealed cutbacks in state aid to colleges, transportation programs, human services and housing programs and health care institutions. Payments, as previously reported, have also been reduced to cities, towns and villages, as well as to nonprofit providers of treatment to people with alcohol and drug addictions.
The Buffalo News: Good Morning, Buffalo
The smart way to start your day. We sift through all the news to give you a concise, informative look at the top headlines and must-read stories every weekday.