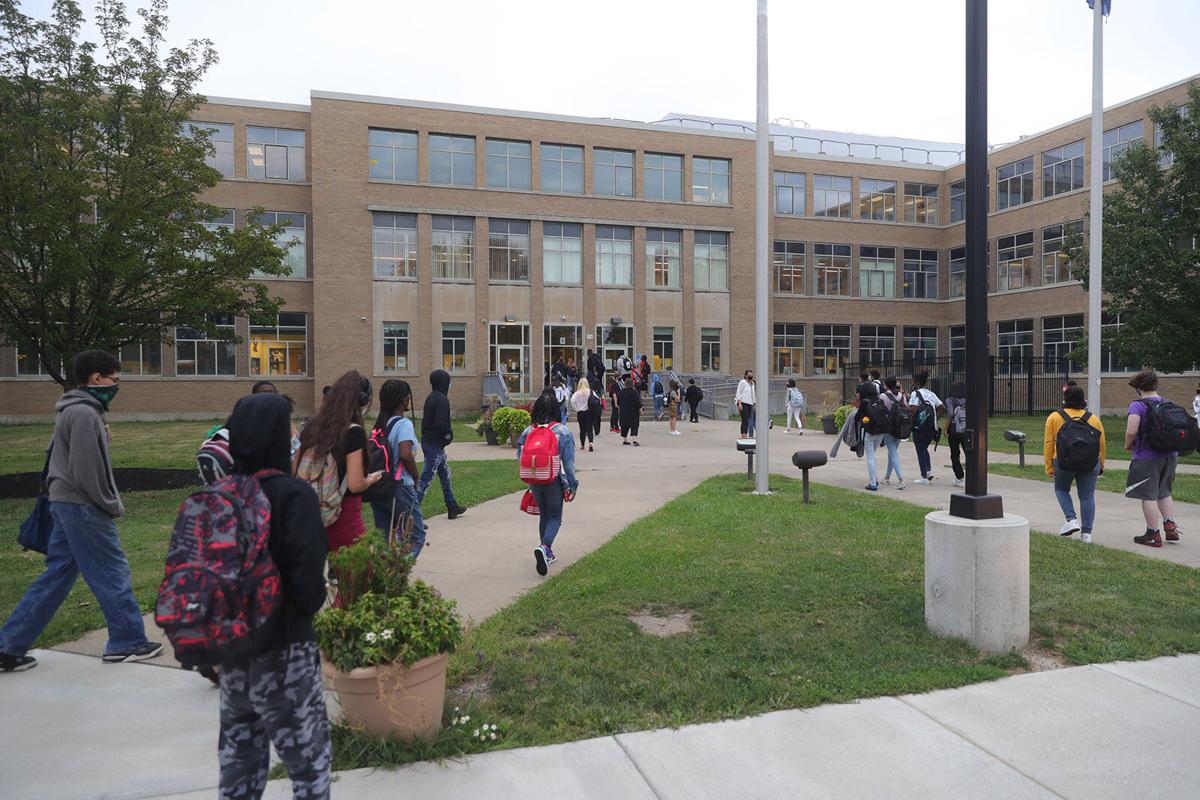 ALBANY – As schools try to cope with everything from remote learning glitches to shortages of substitute teachers, districts statewide are seeing an increase in full-time teacher retirements fueled by uncertainties or dangers of the Covid-19 pandemic.
In districts across New York State in August, 572 full-time teachers submitted their retirement papers, a 121% increase from August 2019 and 99% higher than the same time period in 2018, according to statistics provided to The Buffalo News by the New York State Teachers Retirement System, the second largest public pension system in the state that boasts more than 433,000 members. Regional breakdowns were not immediately available this week, and numbers for the first week of September were not yet available.
In all, between April and August this year, 6,054 teachers filed retirement papers with the NYSTRS, up by 506 teacher positions from the same period a year ago. Those numbers do not include the massive New York City school system, where officials said Wednesday there have been fewer teacher retirements this summer compared with recent years.
The number of teacher retirements were unimpressive in terms of any trend in the early months of the virus that shut down schools last spring.
When numbers were more clear for the full month of August, a typically slow month for retiring teachers to put in their retirement paperwork, the leap in departures was apparent and came as districts were struggling with plans for classroom or virtual teaching methods.
"I think people have realized that the situation is still very volatile. Will the infection rate go up, they're thinking," Andrew Pallotta, president of the New York State United Teachers union, said of many teachers who struggled through the summer with whether to retire or not.
For some older teachers who chose retirement to protect the health of themselves or family members, the NYSUT leader said many of them thought: "Maybe it's better for me to just retire because the situation is changing by the day."
The retirement situation is just part of the problem that hit the Williamsville school district, which abruptly called off the start of the school year for 1,400 middle and high school students who signed up for remote learning. There are not enough teachers to run the remote program and school officials in the past week said 90 staff members, including teachers, have taken a leave of absence due to Covid-19.
"We've heard concerns about staff generally. We don't yet know how widespread it is," said Robert Lowry, deputy director of the New York State Council of School Superintendents.
Besides retirements, Lowry said a combination of factors – including people taking leave for medical or child care reasons or the mostly older core of substitute teacher pool that is decreasing – are putting additional burdens on many of the state's 700 school districts. On top of that, schools saw state funding cutbacks over the summer and those cuts could sharply grow when the major flow of aid from Albany kicks in later this month.
The state Education Department, which has jurisdiction over all public schools in the state, did not have any of its own numbers on the teacher retirement numbers and did not comment on the situation facing some districts with end-of-summer teacher retirements.
NYSUT, which represents teachers outside New York City, on Wednesday threatened to sue the state if Gov. Andrew M. Cuomo decides to go ahead with a planned 20% state aid cut in September. A number of districts have already slashed staff based on cuts that occurred this summer or are looming in the near future.
Pallotta, the NYSUT president, said the state needs to step in with ways to balance the state budget other than cuts to education aid – especially at a time when a rising number of veteran teachers are retiring. He noted the state already was facing a teacher shortage before the retirements.
"It's not a good narrative for us in the education world," he said.
Adding to the uncertainty for teachers who retired or are considering retirement, Pallotta said, is the hodgepodge Covid response efforts by districts that has left some teachers concerned. He noted districts have different rules about disinfection procedures as well as closure policies if a student or staff member tests positive for Covid. Also, Pallotta said 500 districts have mandatory mask policies while 200 districts do not.
"These are the kind of things that maybe if they had these things in place folks wouldn't be saying, 'You know what, the best thing for me to do is retire,' " Pallotta said.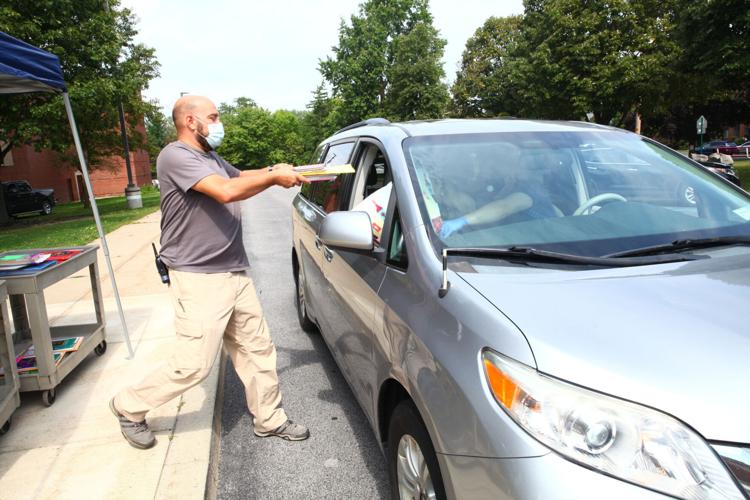 When The Buffalo News asked the NYSTRS about teacher retirements a few weeks ago, the numbers did not show sizeable changes because the August numbers were not finalized. But, it's now clear that more and more teachers were submitting their retirement papers with the pension system as the start of the fall semester came closer into view.
The teachers pension system permits members to submit their retirement papers 90 days before leaving their job. Typically, the majority of teachers who do retire do so each year starting on July 1, said NYSTRS spokesman John Cardillo.
From April through June this year, 5,088 teachers filed retirement papers. That was only slightly ahead of the 4,970 who did so during the same period last year.
As summer went on and Covid cases still were hitting the state and a much-feared second wave for the fall continued to be speculated about among health officials, school districts then began seeing an increase in teacher retirements.
The increased retirement numbers are not hitting the New York City teaching workforce. A 2018 report by the Rockefeller Institute of Government, the policy research arm of the State University of New York, found that New York City is home to 35% of the state's teacher workforce, though it tends to be a younger corps of teachers than elsewhere in the state. The number of teachers who submitted retirement papers in July and August this year totaled 836, according to the Teachers' Retirement System of the City of New York. That is down from 1,149 in the same period last year and 1,008 in 2018.
The late round of teacher retirements elsewhere this summer is causing logistical issues for some districts already struggling with how to offer both in-person and remote learning in the Covid era.
But, at a time when the state already has begun cutting school aid to some districts, the retirements also do help districts save personnel costs on the departing workers who, because of their age and years of service, generally have higher salary levels.
"Certainly, retirements can result in some budgetary savings for districts that are facing significant difficulties right now and are much preferred over layoffs," said Al Marlin, a spokesman for the New York State School Boards Association.
"But ... those same budget difficulties may make it challenging/impossible for districts to effectively replace positions if the retirements are in areas/programs that still need staff," he said in an email Wednesday.
Marlin said the sudden, late summer retirements "may be difficult" for some districts to effectively adjust to just as the fall semester is starting.
Get Government & Politics updates in your inbox!
Stay up-to-date on the latest in local and national government and political topics with our newsletter.