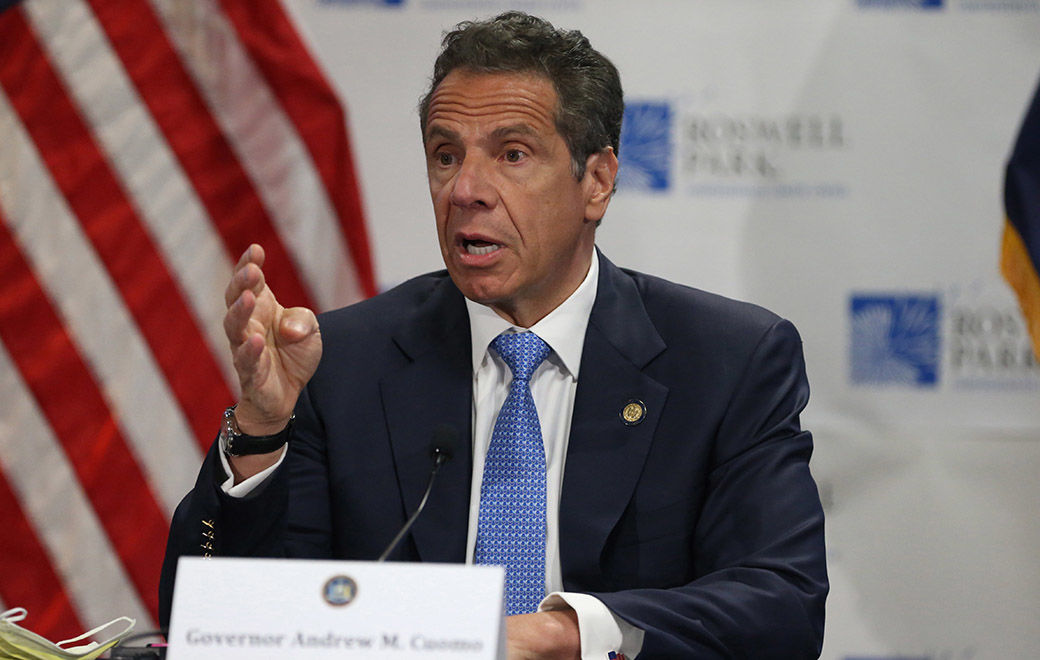 ALBANY – Gov. Andrew M. Cuomo on Monday said a former economic development adviser's claims that he sexually harassed her "were simply not true."
On Sunday, Lindsey Boylan, a Democrat running for the post of Manhattan borough president, said on social media that she had been sexually harassed by Cuomo, whom she served in two jobs related to economic development in a 38th-floor Manhattan office building that also serves – one floor above – as the governor's downstate government headquarters.
Boylan, 36, who earlier this month turned to Twitter to say she endured a "toxic" work environment during her time in the Cuomo administration, on Sunday said Cuomo "sexually harassed me for years."
"Many saw it, and watched. I could never expect what to expect: would I be grilled on my work (which was very good) or harassed about my looks. Or would it be both in the same conversation? This was the way for years," she tweeted Sunday morning. Later in the day, after declining to talked to reporters, she tweeted she had "no interest" in speaking with the media about her claims.
"I'm angry to be put in this situation at all. That because I am a woman, I can work hard my whole life to better myself and help others and yet still fall victim as countless women over generations have. Mostly silently. I hate that some men, like @NYGovCuomo abuse their power," she wrote Sunday.
At an unrelated news briefing about Covid-19 on Monday, Cuomo was asked twice about the allegations from Boylan, who did not cite specific examples of her allegations. She worked as an executive vice president of Empire State Development, the state's economic development agency, and then as special adviser to Cuomo for economic development, from March 2015 to October 2018.
A state official speaking on condition of anonymity said Boylan did not file complaints against Cuomo when she worked for the state.
"I heard about the tweet and what it said about comments that I made. It's not true," Cuomo said Monday. He said he "fought for and I believe in" a woman having a "right to come forward and express her opinion and express issues and concerns that she has" about workplace issues.
"But the tweets were simply not true," he said.
Boylan ran unsuccessfully in the 2020 Democratic primary against U.S. Rep. Jerrold Nadler. She is now running for Manhattan borough president, a post somewhat akin to county executives.
On Monday evening, U.S. Rep. Elise Stefanik, a Republican who represents a large North Country district, said an independent investigation of Boylan's "serious allegations" are warranted.
"There can be no suggestion of any possibility of the reality or appearance of any conflict or anything less than a full, complete, and unbiased investigation," Stefanik said in a statement.
As he pushed back on Boylan's claims, Cuomo – as he has been doing for many months already – also dismissed claims that he might join the Biden administration in January. The Cuomo rumor mill has suggested the Democratic governor could have been a contender for everything from President-elect Biden's chief of staff to U.S. attorney general.
On Monday, Cuomo again said he's not leaving New York, noting the long road ahead for the state to recover from the Covid pandemic. "My only agenda is to serve as governor of New York," he said, adding he's "not interested in any other position."
"My job as New York governor is nowhere near over," Cuomo said.