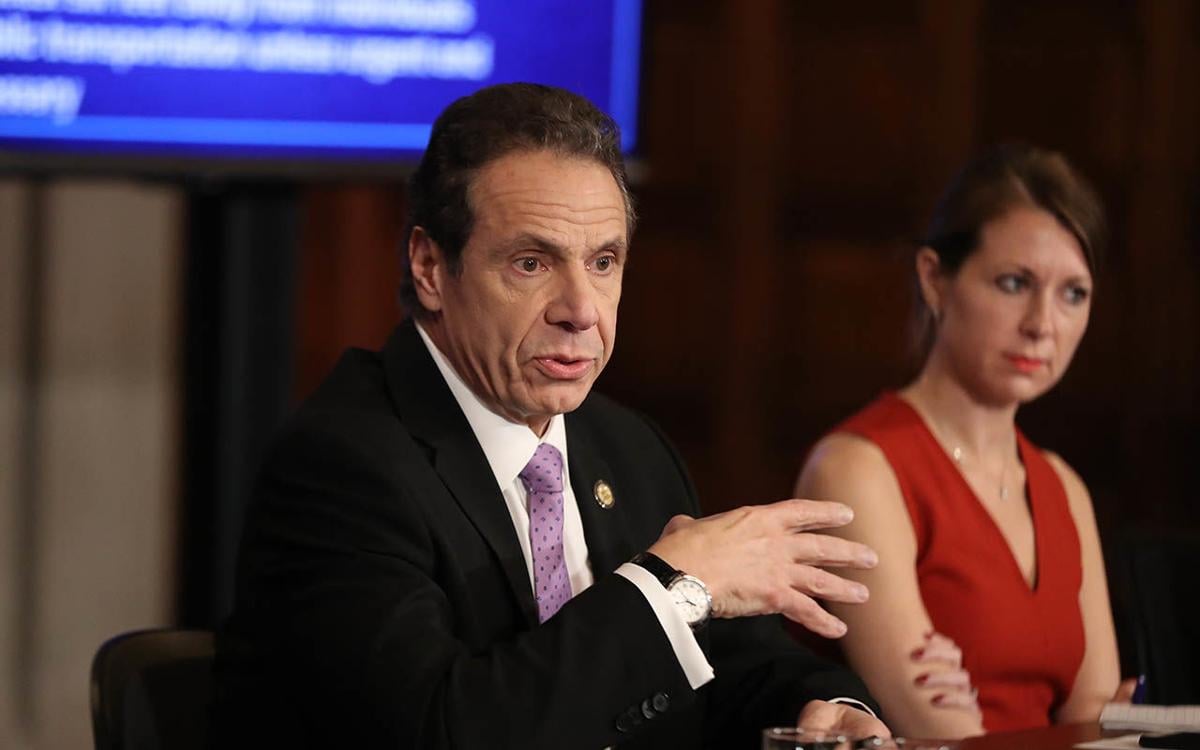 New York's coronavirus numbers continue to be praised by Gov. Andrew M. Cuomo, as Tuesday marked the 12th straight day that its infection rate was less than 1%.
"That is great news," he said. "But I'm going to give you a disclaimer." 
The governor continued urging New Yorkers to use caution, particularly as schools and regions begin handling Covid-19 and flu season at the same time.
"Most people think, 'oh, everything's great, we've handled it, we've mastered the situation. It's over for us,' " Cuomo said from Albany during a conference call with reporters. "That is factually not true."  
Cuomo said the state Department of Health will be sending a letter to county health departments asking them what plans they have made to administer Covid-19 tests and influenza tests simultaneously. The governor cited how the state has devoted resources to coronavirus tests that will have to be reallocated during the demand for flu tests. 
"You put flu season on top of Covid," Cuomo said, "and this is a very difficult situation to deal with." 
"Look at your school reopening plan," Cuomo said. "How would you make sure you don't wind up in that situation?"
Cuomo said that of the state's 80,425 reported coronavirus tests on Tuesday, 631 were positive for a rate of 0.786%, which is the state's fourth-lowest daily rate of the pandemic. 
There were six coronavirus deaths in the state Tuesday, bringing the state's total to 25,270. Hospitalizations were up 11 to 548, intensive care patients increased by five to 131 while intubations were unchanged at 60. 
• Western New York's positivity rate for Tuesday was 1.3%, the highest in the state among regions for the day and the highest rate posted by a region since Western New York did the same Friday.
All other days over the past week, Western New York's infection rate was below 1%, and its seven-day average for its infection rate continues to be 1%, the same as seven of the state's nine regions.  
The Southern Tier and the North Country regions have seven-day averages of less than 0.5%. 
The state considers Erie, Niagara, Chautauqua, Cattaraugus and Allegany counties as the Western New York region. 
• Cuomo said a decision on whether high school sports will be played this season will come in the next week.