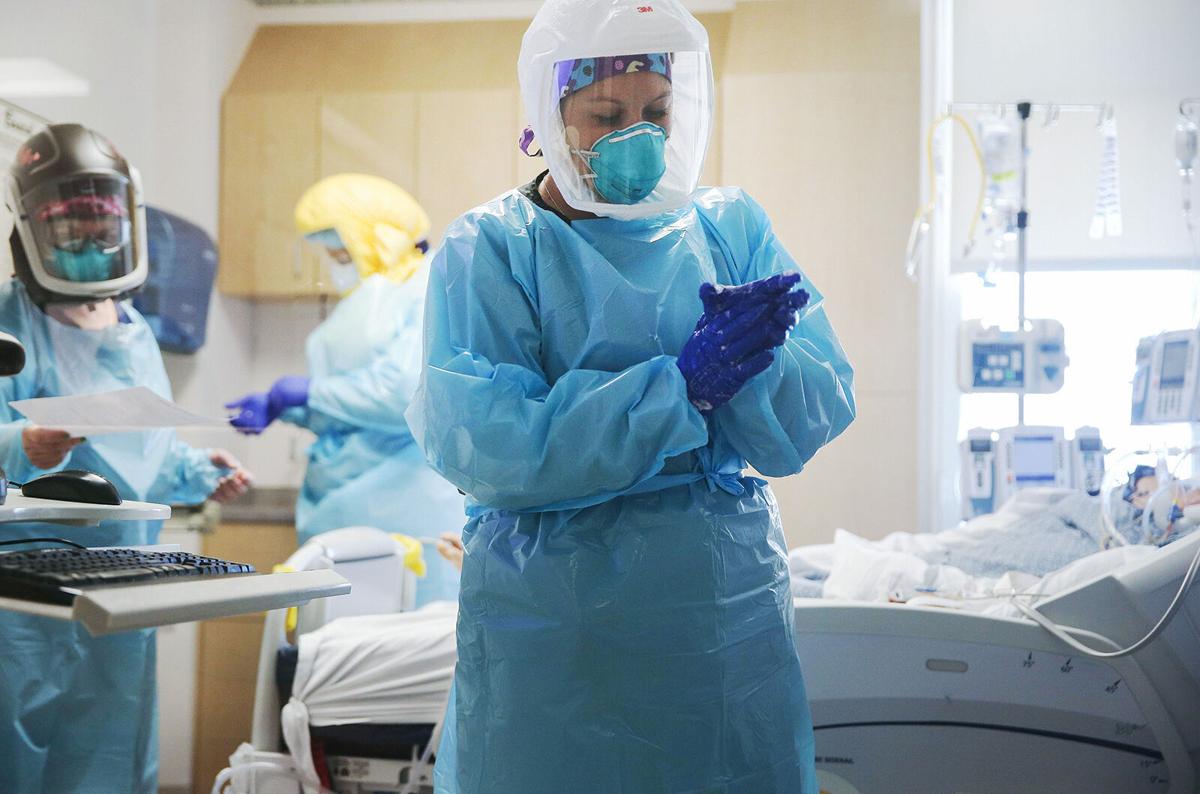 ALBANY – The costs in New York State to an array of responses to the Covid-19 pandemic are starting to become more clear. And they are high.
State government agencies have so far committed to $2.2 billion worth of contracts and other costs directly related to the virus since March.
The expenses, which the state believes will be covered by federal emergency spending authorizations from this spring, include everything from lab costs to ventilator purchases to student refunds issued after they had to clear out of their dorm rooms when campuses shut down during the height of infections in New York.
Add in what the state believes local governments have spent or committed through various contracts and the price tag so far for the state becomes more than $4 billion, according to the Cuomo administration.
The state began its large Covid-19 spending in March, and the $2.2 billion in contracts and other spending represents something unusual: The contracts were all entered into without the usual procurement rules that require state Comptroller Thomas DiNapoli to review and approve before they are commenced.
Gov. Andrew M. Cuomo, using extraordinary emergency powers granted to him by state lawmakers, canceled that review process beginning March 7. The administration's argument is that the nature of the pandemic required agencies to quickly sign deals to get their hands on everything from supplies to technical support in order to respond to the spread of the virus.
Republican lawmakers have been arguing for weeks that Democrats in control of the Legislature should seize back some of the powers they gave the Democratic governor, including the less transparent contract procurement process; they argue that emergency, by Cuomo's own words, is not what it was since New York's infection numbers have improved from earlier this spring and most parts of the economy have reopened.
For weeks, The Buffalo News has sought contract information related to Covid-19 spending. The state comptroller's office, the usual keeper of such information, in this case does not have any of the contract details because of the Cuomo executive order that cut DiNapoli out of the review process.
The comptroller's website, which usually provides spending and contract details involving state agencies, does list some Covid-19-related contract information. But the data is incomplete and is considered, at best, bare bones.
For instance, a New York City firm called TemPositions, a health care worker temporary recruitment agency, was awarded a $2 million deal with the state Health Department. In the "contract description" field, the comptroller's website states: "Covid-19."
The $2.2 billion contract number was provided to The News Friday evening by Cuomo's Division of the Budget.
Actual contracts – spelling out the precise terms of the deals, including what goods or services are being provided and for what amounts – can be gotten only through the individual agencies that have engaged in contracts for some kind of Covid-19 procurement needs. And that requires Freedom of Information Law requests to each agency for the hundreds of contracts, a process that could take a year or more given how many agencies interpret the public document disclosure law.
Earlier this year, Congress passed and President Trump signed the CARES Act, a $150 billion package to, in part, reimburse states and some localities for their direct Covid-19 costs. The categories of what gets reimbursed has been expanded over the months by the U.S. Treasury Department.
The federal payments will cover "necessary expenditures" related to the pandemic if they weren't accounted for in state budgets approved as of March 27. They cover costs between March 1 and Dec. 30, according to the Treasury Department. Money has also gone to tribal governments in New York and elsewhere.
New York is eligible for $5.1 billion in CARES Act funding. The $2.2 billion the Cuomo administration revealed in recent days has been committed and is expected to be refunded by Washington. Cuomo officials Monday said they are certain the $5.1 billion will be spent by the state at some point.
Local governments are eligible for reimbursements under the CARES Act if they have a population of more than 500,000. That, according to the State Association of Counties, leaves only five counties eligible: Erie (which can be allotted $160 million), Monroe, Suffolk, Nassau and Westchester.
Tom Oldfather, a spokesman at the counties' association, said other localities are able to access Federal Emergency Management Agency emergency relief funds from Washington to pay for Covid-19 expenses. But there is a 25% match for localities to receive those funds, and local governments have been hit hard by a sharp decline in tax revenues, which has led to fiscal nightmares.
"As the economy shut down and counties stepped up to implement the state's response to Covid-19, the economic trauma sustained by local governments has been severe," said John Marren, NYSAC president and the chairman of the Ontario County Board of Supervisors.
The federal money under the CARES Act, or the FEMA funds, does not include assistance to states or localities for their plummeting revenues due to the pandemic and its hit on the economy. That battle is now being waged by state capitals across the United States as Congress and the White House negotiate the next round of federal assistance. Cuomo and other governors argue that Washington needs to bail out state budgets – New York faces at least a $13 billion deficit – or there will be widespread and deep spending cuts that will sharply hit at education, health care and other critical programs.
Cuomo and the counties continued Monday to try to put pressure on Washington to include direct federal payments to help with budget shortfalls being seen by states and local governments.
Marren said local governments in New York are facing both sharp drop-offs in tax receipts and an expected cut from Albany in local aid.
"The only way for counties to avoid painful cuts to essential services and permanent layoffs is for Congress to include unrestricted and flexible aid in the next stimulus bill which would allow states and local governments to offset expenses and revenue loss attributable to Covid-19," Marren said in a statement Monday.
The Cuomo administration provided broad categories of how much of the $2.2 billion in contracts has been awarded, including:
• $552 million for durable equipment, such as ventilators and portable X-rays, provided to hospitals.
• $552 million for a range of personal protective equipment, including masks, that the state distributed to health care and other sectors.
• $286 million for personnel costs; that covers state workers who spent all or a portion of their work days on Covid-related duties.
• $117 million for Covid testing and $245 million by the Metropolitan Transportation Authority, which runs subway and bus systems downstate, for the cost of cleaning, personnel and supplies.
• $119 million for various refunds to students for Covid-fueled disruptions at the State University of New York and the City University of New York, such as payments for room and board that were not used after schools closed.
A catch-all category of contracts – for everything from transportation to coordination of emergency responses – tallied up $220 million in contract costs, according to the Cuomo budget office.
Lab testing-related contracts appeared higher than the overall $117 million figure provided by the Cuomo administration. The comptroller's site, for instance, showed two lab testing contracts going for one company, BioReference, totaling $165 million. The site appears to show many other lab-related contracts or costs associated with Covid-19 testing.
Freeman Klopott, a spokesman for Cuomo's budget office, said the governor's order to waive the comptroller's review authority for Covid contracts saves months of review time when "there is simply no time to wait when providing life-saving resources."
Klopott noted DiNapoli still has his constitutional powers to review actual payments, saying that as much as $1.5 billion in state payments "could still be subject to this review process."
He discounted some criticism that the contract review process should be restarted with Covid cases down from where they were this past spring. "The public health crisis is not over and undoing the ability for New York State to respond quickly and get the resources needed to save lives would be irresponsible and remarkably short-sighted," the Cuomo fiscal spokesman said Monday.