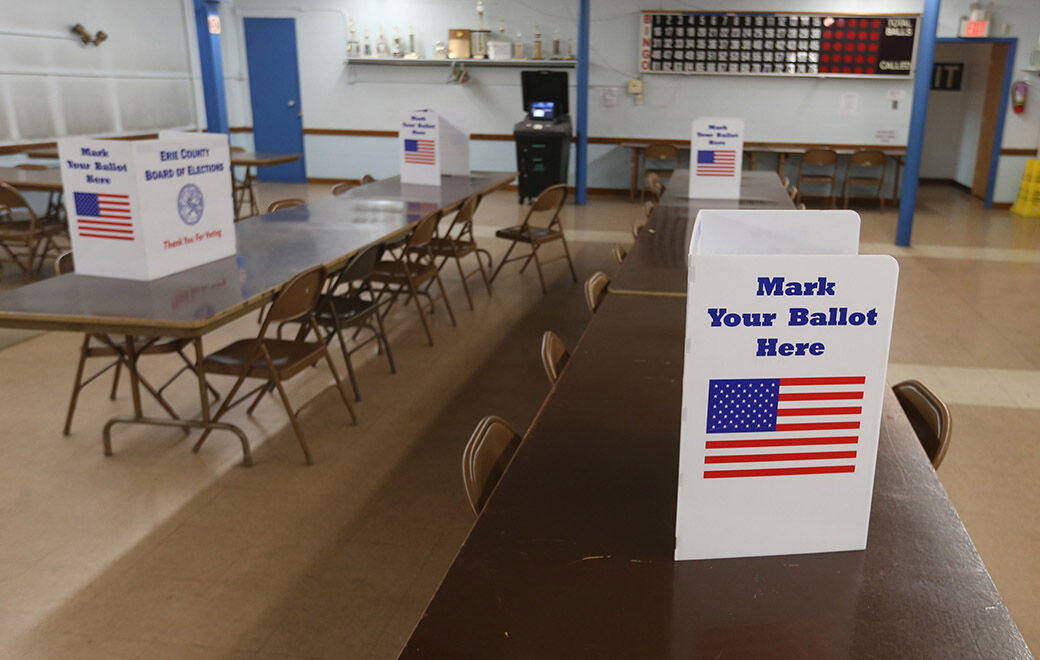 ALBANY – New York State, after witnessing primary voting problems in June with mail-in ballots, is seeking to ensure voters can more easily obtain absentee ballots to vote in the November general elections and have their votes counted.
A month after the State Legislature approved the initiatives, Gov. Andrew M. Cuomo on Thursday signed three bills designed to improve an often-criticized state voting process that worsened this year with the Covid-19 pandemic's fallout.
• Immediately allow voters to request an application to vote through an absentee method for November's election. It temporarily replaces a state law that only allowed voters to submit ballot application requests to local election boards 30 days before an election. That situation caused gridlock in June when party primary elections were held and many voters reported they did not receive absentee ballots in time in some of those state and federal primary contests.
• Affirmatively state that registered voters concerned about voting in-person on Nov. 3 because of Covid-19 virus fears can request an absentee ballot. The measure "redefines" the definition of illness to cover Covid-19 concerns by voters.
"Individuals, especially those who are high-risk, should be given the tools to take extra precautions to navigate the coronavirus pandemic," states a bill memo lawmakers wrote in support of the measure.
• Allow absentee ballots to be postmarked as late as Election Day and still be counted if they're received by an election board no later than seven days after Nov. 3. One of the bills requires local boards to count votes that do not bear a dated postmark if they are delivered to an election board by the day after election day. The problem surfaced in the June primaries when the U.S. Postal Service did not, as is the case routinely, physically stamp postage-paid absentee ballots.
"If we do not make sure that legitimate votes count, voter disenfranchisement will skyrocket," legislators said in a separate memo in July.
State Sen. Alessandra Biaggi, a Bronx Democrat, in March first sponsored the bill making it easier for people to vote via absentee ballot if they are concerned about in-person voting and the pandemic. The legislation did not see final passage until July 23.
On Thursday, she noted the problems created in the June primaries when many voters either received late ballots or none at all.
"Signed into law, my bill will give every New Yorker clarity and the assurance that they can vote by absentee ballot come November," she said in a statement. She added that it will also give local election boards more time to prepare for the paperwork siege that is expected in the general election with federal, state and local contests across the state.
"The Assembly Majority knows that democracy is best served when it is easier, not harder, for Americans to vote," said Assembly Speaker Carl Heastie, a Bronx Democrat.
Added Senate Majority Leader Andrea Stewart-Cousins, a Westchester County Democrat: "With the ongoing Covid-19 pandemic, we must ensure that no New Yorkers feel pressured to put their health and well-being at risk to exercise their constitutional right to vote."