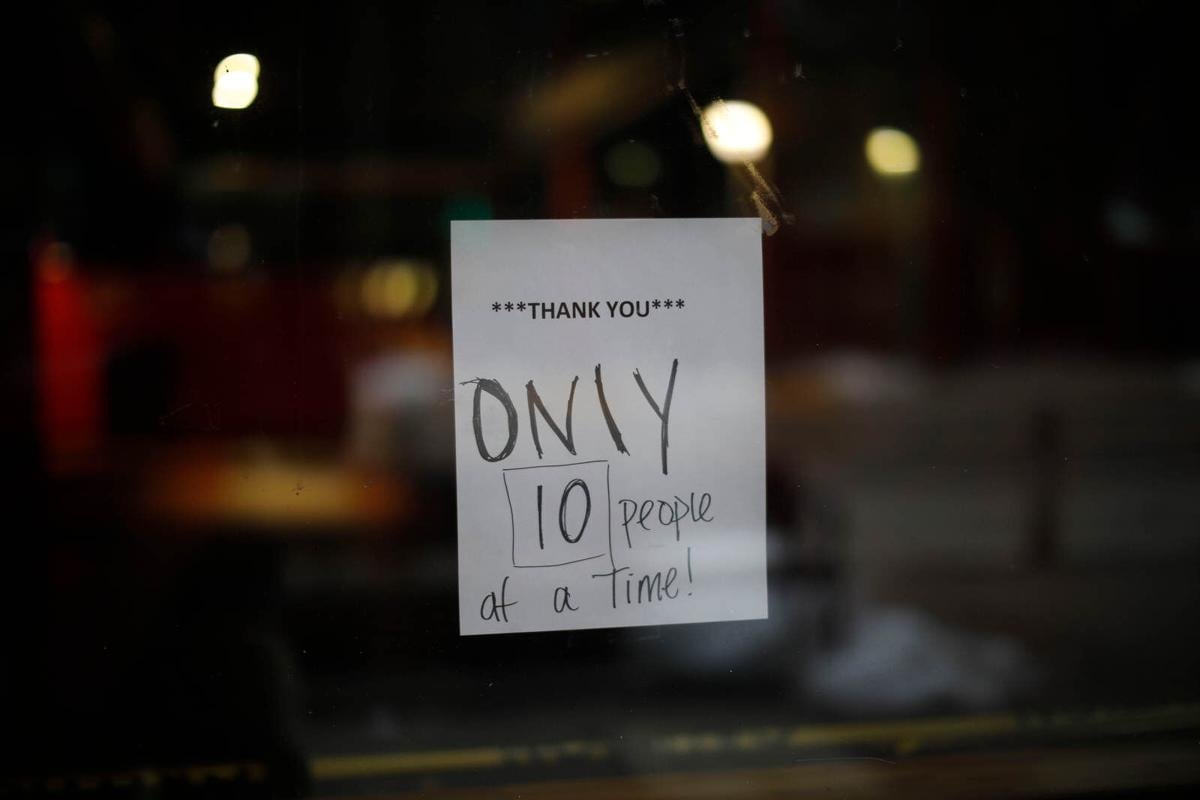 ALBANY – It's called the tin cup brigade, the annual day when officials from counties, cities, towns and villages appear before state lawmakers to ask – sometimes beg – for more money or other considerations as ways to help New York's localities.
On Thursday, after extraordinary Covid-19-related costs the past year and with Gov. Andrew M. Cuomo proposing to cut state aid to municipalities, it might as well be called the the tin gallon brigade.
Even if a big bailout from Washington comes – as members of Congress said Wednesday will be reality soon enough for New York State and its cash-starved layers of government – localities still have their issues with Cuomo's 2021 budget plans. And Cuomo made clear that funding levels being discussed in Washington this week do not meet his floor – $15 billion – that would keep him from having to go ahead with proposed state budget cuts this year.
Localities will present their concerns in virtual testimony all day Thursday before the joint fiscal committees of the Legislature.
According to written testimony being submitted, the issues are long and varied:
The governor's budget plan calls for cuts or funding freezes in a number of major capital construction programs designed to address New York's deteriorating patchwork of state and local highways, streets, rail crossings and bridges.
• Localities want lawmakers to restore $65 million Cuomo cut in targeted state aid that goes to help communities repair roads after extreme winter events.
• Localities want lawmakers to un-do Cuomo's plan to, once again, cut the main state aid funding pot that goes to help municipalities pay for their operating costs. If the cuts go through, it will mean local property tax hikes or service cuts, they warn.
• Some localities, such as towns, want to have a voice in whether or not marijuana sales outlets – Cuomo wants to legalize marijuana use and sales – are permitted in their jurisdictions. They also want a share of marijuana tax revenues because they will incur costs of hosting marijuana stores.
"This is not only a matter of home rule, these changes are essential to the success of New York's transition to legalizing recreational cannabis," Gerry Geist, executive director of the Association of Towns of the State of New York, said in written testimony to the fiscal committees. His group has not taken a stand on whether marijuana should become legal or not in the state.
For towns, though, it is the Cuomo cut to the Aid and Incentives to Municipalities, or AIM, an unrestricted funding pot that has been declining – or has been frozen – for years. Geist said that the Cuomo plan cuts AIM payments by 20% and eliminates many towns from the program entirely. He said the Cuomo budget from two years ago already "upended" the AIM program by having its funding come from county sales taxes instead of the state.
The Democratic governor's budget plan has a basic premise: Red ink will be washed away only if his request for a bailout from the federal government happens.
Localities will argue Thursday that Covid-19 has not only led to higher government services costs, but also sharply reduced taxes and fees through rolling economic shutdowns and everything from the closing of businesses to restrictions on courts, which cut into fees that localities bring in.
"Reducing funding of any kind at a time when revenue is down but residents are relying on town services more than ever simply does not make sense," Geist said.
The Cuomo budget, as governors' budgets often do, pits localities against each other in the battle for state funding. The governor's budget, especially with public schools, includes plans to supplant money that the state would otherwise pay for with expected federal bailout funding. Localities worry that the state, next year or the year after, then won't have the financial means to maintain the money flow when the federal funding expires.
The New York Conference of Mayors, representing leaders of big and small cities and villages, said that Cuomo's budget would leave localities short by $33 million in aid that has been withheld since last June, including $8.3 million for Buffalo. It said that the Cuomo budget continues to anticipate the state "intercepting" hundreds of millions in local sales tax proceeds to be used by the state to pay for financially distressed hospitals and nursing homes.
"Once again, this type of irresponsible policy represents the state shirking its financial obligations and shifting them onto local property taxpayers, and it should not be utilized by New York State," the mayors group said.
It called on lawmakers to "protect your local government counterparts from any state-inflicted harm and make municipal governments a greater state priority."
The Democratic governor proposed an unusual means of budget crafting that create two options: a "worst-case scenario" and a "fair funding" scenario.
Longtime Cuomo ally Buffalo Mayor Byron Brown, in his written testimony, told lawmakers that Cuomo's budget plan restores most of the city's AIM money that was deferred last year by the state – as part of a state fiscal-balancing maneuver – and gives "a significant portion" of the expected AIM money for the coming year.
Still, he said, he is "hopeful" that lawmakers can restore cuts Cuomo does make to the AIM program to help return the city to "a predictable, more normal and adequate amount of state funding" in order to pay for a number of critical services in Buffalo. He said the city has been working to obtain funding for small businesses, tenants, landlords and non-profits.
"While that relief has not yet been received, there is a growing probability it will soon arrive and that Buffalo will be in a sound fiscal position going into our next budget year," his testimony states.
Brown said various federal funding pots, both received and expected, still aren't enough "to ensure our recovery" in Buffalo.
"The fiscal challenges are unprecedented, but the weaknesses the Covid-19 pandemic has amplified in other aspects of society must be recognized and confronted," he said, noting that resources beyond the city's own budget are needed to help fund everything from new economic development projects to an increase in transportation funding that Cuomo proposes to be flat in 2021. He also said it is a priority for lawmakers to restore the $65 million in extreme winter road repair program, which is also used for snow removal operations in the city.
Brown also said that a plan to legalize mobile sports betting should result in the state sharing some of the tax proceeds with cities such as Buffalo.
"As every community that hosts a gaming site can attest, with increased availability of gambling opportunities, there is a corresponding increase in the demands on infrastructure and services which places a strain on those local governments," Brown said.
The mayor also wants expanded – from 18 months to 10 years – the time the state requires for localities to repay borrowings to cover cash-flow problems, as seen in many municipalities over the past year during the pandemic.