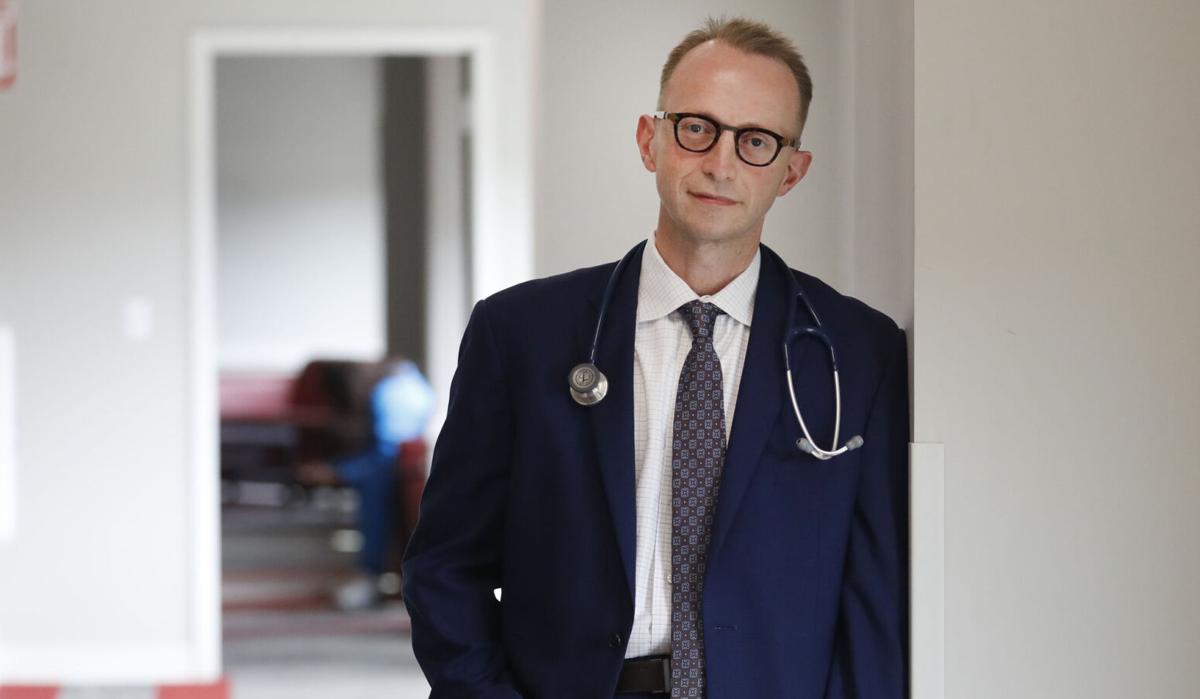 ALBANY – With growing concern about a drop in Covid vaccination rates in New York, the Cuomo administration and localities are looking at incentives – from free booze to ballgame tickets to retail store discounts – as a hesitancy antidote.
But might that arsenal be more complete by better involving what surveys suggest is the most trustworthy advice when it comes to information about Covid vaccines: the family doctor?
"Primary care physicians are probably going to be the best messenger to convince wait-and-see people to get vaccinated … Primary care physicians' primary concern is the health of their patients, and they've been on the front lines of providing vaccines for years," said Dr. John Fudyma, chief medical officer of Latus Medical Care, an Amherst practice.
Physicians' offices were mostly permitted late in the game to offer their patients vaccines, as the state initially focused efforts on mass vaccine sites, pop-up centers and pharmacies.
Some anger over that decision lingers.
"Honestly, I think we should have been engaged much earlier in the conversation because it would have been much easier now … We were completely shut out by the state Department of Health," said Dr. Jason Matuszak, chief of sports medicine at Excelsior Orthopaedics, which has offices in and around Buffalo, and president of the New York Academy of Family Physicians.
Doctors have access to much about their patients, including names of people who have and have not been vaccinated. They have ways to reach patients not yet vaccinated, whether through patient portals, automated telephone messages or face-to-face contact.
In December, the Kaiser Family Foundation, a respected health research group, says 85% of people say they trust their own doctor a great deal or a fair amount with reliable vaccine information, far more than politicians or entertainment or sports celebrities who have taken to the media to promote vaccine efforts.
"It's hugely important," Shan Soe-Lin, a global health specialist at Yale University, said of getting physicians in a highly organized manner to help lead the charge for more people to get vaccinated. "The most trusted source across all segments is the family doctor."
In states such as Massachusetts, some mass vaccination sites are slated to close next month to begin a more targeted, community-based approach. When that happens, Soe-Lin said, family physicians will become even more crucial in the vaccination push.
Getting to the 60% vaccination rate is "relatively easy" for states such as New York, she said. But it will take "relentless pressure" from multiple messengers, including primary care doctors, to move the numbers significantly higher. Until now, she added, such doctors "have not been used to the full extent" by state public health agencies as they should have been.
Making an 'informed' decision
The U.S. Centers for Disease Control and Prevention earlier this year created a document for physicians to use for talking to their patients about the vaccine. It advised starting "from a place of empathy and understanding" to giving their "strong recommendation" that they should get vaccinated. "Talk about your personal decision to get a Covid-19 vaccine," the agency wrote.
But that's not necessarily the case for many health care providers, from physicians to technicians who have, for one reason or another, not gotten vaccinated. That could create problems for patients when they come in the office and inquire about a vaccine from nonvaccinated health care workers who might not sell the jab as pro-vaccination workers.
Dr. Richard Charles, a Buffalo physician with General Physician P.C., is a member of a panel of three dozen doctors and other health executives on a Western New York Covid working group that has considered a range of Covid-related matters over the past year.
"The first thing they want to know is if I've gotten vaccinated," Charles said of patients asking about the vaccine.
Physicians are seeing the vaccine interest decline from the days when, Charles said, he had patients drive as far away as Potsdam in the North Country to get vaccinated. "Now, it's like the last bit: How do we get the 'maybes' to do it."
Hence the many incentive initiatives, such as Erie County partnering with local businesses to give a free beer to the inoculated or Gov. Andrew Cuomo this week saying a ticket to a Major League Baseball game will follow the shot.
Doctors and nurses already ask patients if they have been vaccinated. But those are patients who have scheduled visits. What about the ones who haven't sought an appointment? How can they be better reached and convinced? That is just one challenge facing physicians.
Charles said the outreach has to be across medical disciplines, from primary care doctors to gynecologists and surgeons.
"Myself and my colleagues would really like to have these conversations … Us advocating makes a real difference," he said of physicians. "Doctors really have to start thinking about this just as we manage the flu shot," he added.
Part of the problem has been that until recently, physicians were not provided supplies of the vaccine. The state instead focused on other facilities, including its massive vaccination sites on college campuses, stadiums, convention halls and other places that could handle thousands of people a day.
But now those places are seeing drops in vaccination rates. For most of April, it was not uncommon for more than 150,000 people a day to get vaccinated in New York, according to Cuomo. Several days topped 200,000. But this past week, two days saw the total number of vaccine doses fail to reach even 95,000.
"We're seeing the numbers slow with vaccinations,'" Cuomo said this week. The problem centers around young people and what he calls the "doubtful" people who have some level of mistrust of government or health care or Pharma-produced vaccines.
New Yorkers 16 and older can get a vaccine. Cuomo said 45% of the eligible population have been fully vaccinated, and that appointments are no longer needed at many sites.
Matuszak, the Academy of Family Physicians president in New York, said many physicians had plans in place to vaccinate patients when supplies began reaching the state last year. But the supplies didn't reach the individual doctor's offices and so those were abandoned.
"The physicians were left out. We told them in the beginning that was a mistake,'' he said of physicians who are in all communities across the state, including minority neighborhoods that have seen lower vaccination rates. He questions why the state does not at least mandate that health care workers be vaccinated so that health care providers "can send the right message" to patients. Cuomo this week said a mandate isn't possible because the vaccines have been approved on an emergency basis by the federal government.
Now family physicians are scrambling to reach their nonvaccinated patients. But the process is not as simple as just getting a patient to read a patient portal email because the people not yet vaccinated are going to take more convincing. Webinars and other education classes are being held for physicians, including by the American Medical Association, to give them the tools to convince vaccine-reluctant patients.
Matuszak said messages about the vaccine by physicians can be sporadic, and that they can't compete with the "disinformation being bombarded on people hour after hour on social media" by vaccination opponents.
"Most of my conversations even with vaccinated patients are about how they can impact family members to get the vaccine and trying to get them to post information on social media about the vaccine benefits," he said.
The state, the doctor added, also has to do all it can to ensure every provider who wants to have vaccine supplies can do so and remove bureaucratic obstacles to getting the vaccine. That is crucial to be able to vaccinate a reluctant patient on the spot. Only a week ago, Cuomo rescinded an order he earlier issued subjecting doctors to fines if they didn't use vaccines in a week.
There is a new kind of supply problem, doctors say. Offices getting the vaccine must take specific deliveries at a time: 1,000 doses of Pfizer, 100 of Moderna and 100 of Johnson & Johnson. And they are told to use the vaccines within a week, which is a problem for many practices, especially smaller ones. Doctors say the deliveries of doses should be based on a practice's capacity to use them.
At Amherst Medical Associates, patients were blasted with emails about the need to get a vaccine. Then a receptionist called every nonvaccinated patient. The result, Dr. Fuad Sheriff said: 70% of patients have at least one vaccine dose and only 4% say they will not, under any circumstances, get a dose.
Face-to-face talks with patients almost always yielded in a vaccine, which needed to be available "on the spot" before the patient visit ended, Sheriff said.
Doctors say they should have been part of the distribution system from the start.
"I really regret that this line of vaccination for the public wasn't utilized to its fullest extent," Sheriff said.