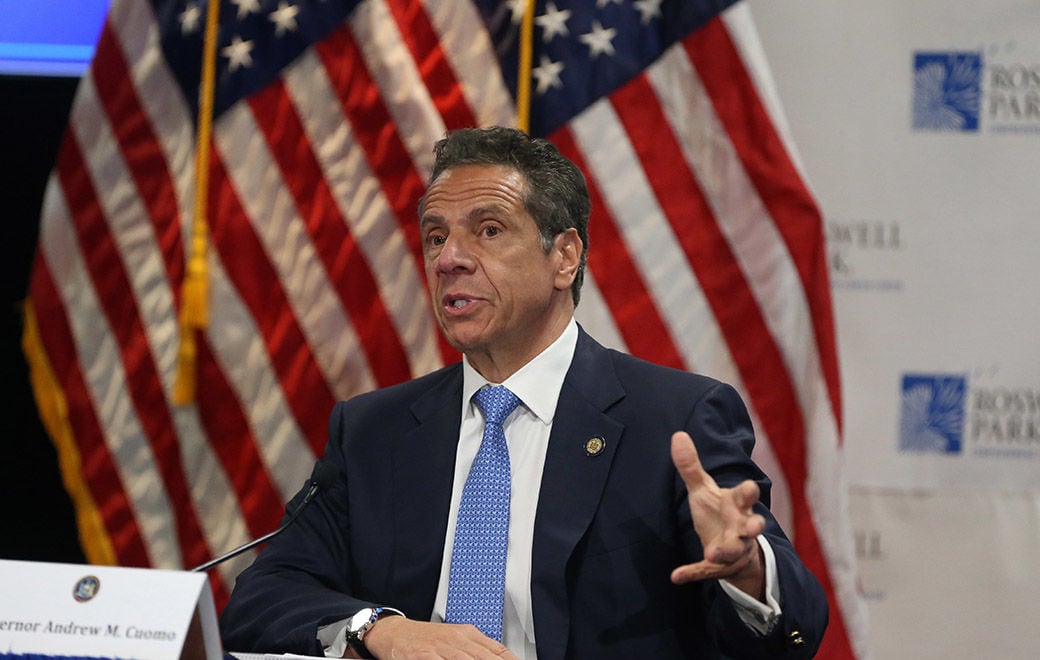 Gov. Andrew M. Cuomo signed an executive order Wednesday afternoon to make Juneteenth a holiday for state employees Friday, and said he is working to make June 19 an official state holiday starting next year.
The governor said during his daily press briefing that he will introduce legislation that will make it an official state holiday starting in 2021.
"I think this is a period where we could see monumental change," the governor said, alluding to the nation's reaction in the wake of the death of George Floyd. "And I want to be a force for change, and I want to help synergize this moment, whether it's reform on the police department, whether it's an expanded racial understanding and sensitivity and progress, and if Juneteenth is part of that, great."
Juneteenth celebrates the end of slavery. On June 19, 1865, Union soldiers led by Major General Gordon Granger, landed at Galveston, Texas, with news that the war had ended and that the enslaved were now free.
Asked why he thought it took so long for Juneteenth to be recognized, Cuomo said, "live and learn, right? Society progresses, we change, we evolve, hopefully we change for he better."
"I don't think it has been recognized for the importance that it denotes, and that's why this year I'm doing what I can," Cuomo said. "Making it a state holiday is the most I can do by executive order, and next year, I'd like to pass a law to that effect."
In response to a question, Cuomo said he would consider a statewide celebration of Juneteenth similar to what the state does for Martin Luther King Jr.'s birthday.
"This would be a first step for the state. It may be a first step nationwide," Cuomo said. "I don't know of any other state that has recognized Juneteenth in this way. Off the top of my head, I don't know that any state has done this, so I'd love to see New York as the first."
Be the first to know
Get local news delivered to your inbox!