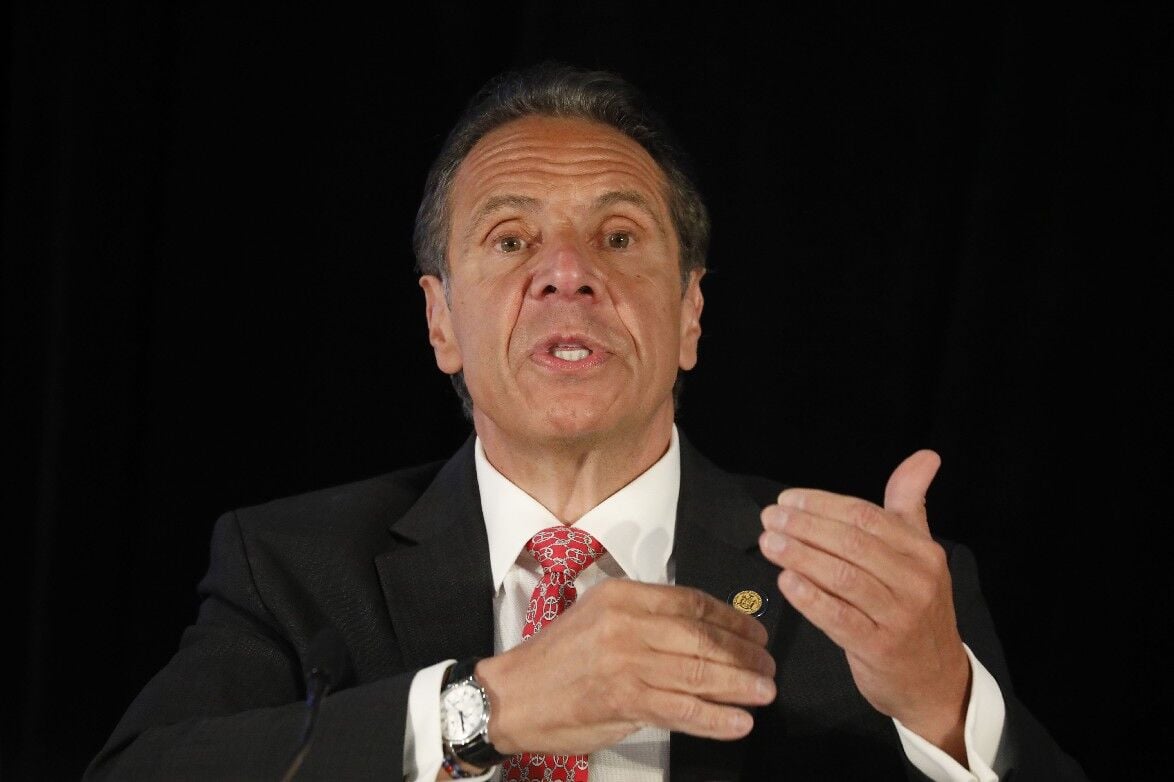 ALBANY – An Assembly committee running an impeachment investigation involving various allegations of wrongdoing by Gov. Andrew M. Cuomo or his administration will start using its subpoena powers to compel uncooperative witnesses to provide testimony and documents.
Lawmakers on Wednesday did not rule out calling Cuomo to testify.
In a closed-door, in-person and remote meeting on Wednesday morning, the Assembly Judiciary Committee also approved giving its outside investigative law firm, Manhattan-based Davis, Polk & Wardwell, the authority to take testimony from witnesses under oath.
The panel is one of three separate and active investigations underway by state and federal entities looking at everything from numerous claims that Cuomo sexually harassed female staff members; that his administration intentionally withheld information about Covid-related deaths in nursing homes last year; and whether any rules or laws were violated involving the $5.1 million book deal the Democratic governor made last year to write about the first wave of the Covid pandemic in New York.
Cuomo has denied wrongdoing and dismissed as untrue allegations that he sexually harassed women.
The Assembly Judiciary Committee probe already has yielded more than 100,000 documents, including texts, emails, photographs, letters and other information, according to Assemblyman Charles Lavine, a Nassau County Democrat who chairs the panel. He provided no information about the timetable of the investigation that will be a key factor in whether the Assembly advances some calls by lawmakers to impeach Cuomo.
"I am very pleased with the continued progress of the investigation," Lavine said in the several minutes of the tightly scripted meeting held in public before the Democrats and Republicans on the committee went into a private, executive session that lasted about 90 minutes. Lavine, the only committee member to speak during the public portion of the meeting, returned after the closed-door portion to appear in public for 82 seconds to announce that subpoenas were set to be issued in the impeachment probe.
While at least one Republican not on the committee took to social media to question why the panel's subpoena power wasn't activated sooner in a probe that began in March, the ranking Republican member of the committee said in an interview that the process is playing out as any such type of investigation should.
Assemblyman Michael Montesano, a Nassau County Republican and former New York City Police Department detective, said the impeachment probe is following normal investigative paths: collecting documentary evidence and interviewing cooperative witnesses first before bringing in witnesses who are not cooperative.
"You do your groundwork first," Montesano said.
Documents and other evidence turned over voluntarily by agencies and individuals led the committee's private investigators to request more documents and testimony by others.
Montesano said Democrats, who ultimately control the process as the party that dominates the Assembly, are keeping Republican committee members in the loop and are not dragging their heels in the probe. "We've got a good pace," he said Wednesday after the meeting.
As for whether Cuomo will be asked to testify, Montesano noted that Cuomo has publicly pledged to cooperate with the different probes underway. "I would say that's up in the air at this point … I wouldn't say 'absolutely no,' " the lawmaker said.
Senate Minority Leader Robert G. Ortt, a North Tonawanda Republican, said subpoenas should have already been issued by the Assembly committee. "The delay in issuing subpoenas seems to underscore the point I have made repeatedly: The Assembly investigation seems to be more focused on buying time for the governor than truly holding him accountable and getting the answers that New Yorkers deserve.''
Besides the Assembly probe, state Attorney General Letita James, a Democrat, is also investigating sexual harassment claims made by several women – publicly and privately – against the governor, as well as his lucrative book deal's terms and whether he used state employees on state time to help him with the project. Last week, James said she could not give a timetable for completion of her investigation and that her office and the Assembly are not sharing information in their probes.
Federal prosecutors out of Brooklyn have their own investigation – started during the Trump administration and continuing during the Biden administration – into how the state reported Covid nursing home deaths last year. Cuomo has been sharply criticized for the March 2020 order requiring nursing homes to admit Covid positive patients, and then undercounting how many nursing home residents died in hospitals from Covid.
The governor, after beating back initial calls in the spring from numerous top Democrats that he resign, for months has sought to be on a business-as-usual style, insisting that he was not going to let the investigations sidetrack him from doing his job.
That continued Tuesday evening in Manhattan, where he held a $10,000 per person fundraiser for his campaign as he mulls a fourth-term run in 2022.