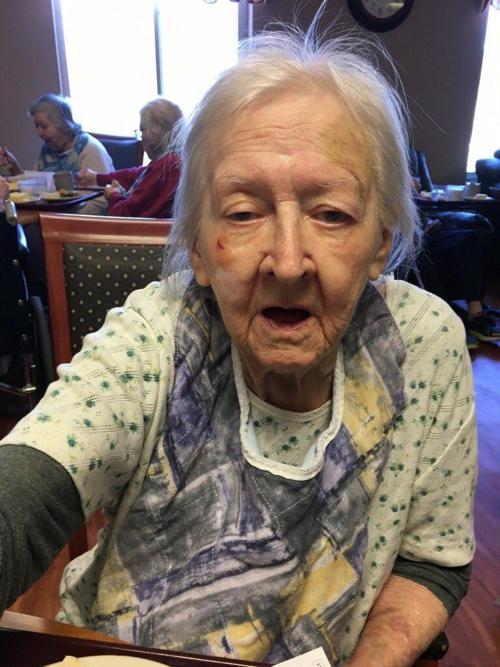 The New York State Health Department has a backlog of nearly 5,000 unresolved complaints filed against nursing homes during the Covid-19 pandemic.
Citing privacy laws, the Health Department refuses to shed any further light on those complaints other than to say they are pending and under review. 
While fighting the virus that killed more than 6,300 nursing home residents, the Health Department gave top priority to investigating complaints of infection control and immediate jeopardy. Other complaints – including at least one about a local fatality – have not received the same attention.
"Amidst one of the worst pandemics in history, the federal Centers for Medicare and Medicaid Services mandate all state agencies nationwide only conduct focused infection control and immediate jeopardy surveys," said Jeffrey Hammond, a spokesman for the Health Department.
Since March 1, 4,927 complaints were filed against nursing homes and 965 of them involve facilities in the 17 most western counties of the state, including Erie and Niagara.
The U.S. Centers for Medicare and Medicaid Services on March 23 suspended all other types of inspections to allow states to concentrate on halting the spread of the new coronavirus amid the country's frail nursing home population. On June 1, the agency issued a memo providing guidance to resume enforcement of other regulations governing nursing homes.
"Due to the risk the Covid-19 poses to the health and safety of nursing home residents, our primary focus remains on ensuring facilities are prepared to prevent its spread. However, we are also concerned about nursing homes' compliance with other federal requirements. Therefore, we are prompting states to begin to survey for compliance with these requirements," the Centers for Medicare and Medicaid Services said in a statement to The Buffalo News.
Among those who have had to wait months for a complaint to be addressed are the daughters of 83-year-old Leona Post, who died May 1. Her children complained Post did not receive enough assistance in eating while in an East Aurora nursing home. They say Post's eyeglasses and dentures were also lost at the facility, making it all the more difficult for their mother to eat, according to the complaint.
An official at Absolut Center for Nursing & Rehabilitation at Aurora Park said Post died May 1 because of ailments that made her vulnerable to Covid-19.
Jason Newman, an Absolut spokesman, said an on-site state Health Department inspection Wednesday "found no wrongdoing whatsover" in the treatment of Post. He said the Health Department has not provided the nursing home with that determination in writing. 
Hammond said there was no information publicly available Thursday when asked by The Buffalo News if the Health Department had determined the complaint was unfounded.
Post's daughters filed their complaint May 6 with the Health Department seeking an investigation into the care given to their mother at the nursing home. Michele Vaillancourt, her mother's health proxy, said Thursday they still had not heard back from the Health Department on any findings.
Since March 1, state Health Department inspectors have conducted more than 1,300 on-site "infection control Covid-19 focus inspections," at the state's 613 nursing homes and 544 adult care facilities, according to Hammond. Those inspections included 143 at Western New York nursing homes.
When pressed on the status of the 965 complaints, Hammond said the ones involving infection control and immediate jeopardy were investigated. As to the overall status of the complaints and whether any were resolved, Hammond said, "The 965 complaints remain under review. All complaints are kept confidential and privacy laws prohibit the department from discussing an individual's medical history."
In further explaining the Health Department's position, he said, "It's important to note annually DOH receives more than 15,000 nursing home complaints statewide." 
Advocates: State should investigate complaints
Advocates for nursing home residents believe the state has a backlog of complaints that are not directly related to the pandemic. Delays in investigating those complaints, now that the deadly wave of deaths in New York nursing homes has subsided, is doing a disservice to residents, according to the advocates.
"Nursing home residents have suffered for months under an inhumane, untenable lockdown that has separated them from their families and friends and any chance of monitoring or enforcement of even the most basic, essential care standards," said Richard Mollot, director of the Long Term Care Community Coalition in New York City.
On March 13, Gov. Andrew M. Cuomo ordered a ban on visits to nursing homes in response to the highly contagious coronavirus. But Wednesday, limited visiting resumed at some long-term care facilities that filed visitation plans with the Health Department.
An official at the Empire Center, an independent nonpartisan think tank and watchdog group in Albany, said it is understandable that the government focused on the most serious complaints when the pandemic struck, but that other complaints should not be put aside.
"In a crisis, you would focus on the most urgent complaints as a kind of triage. At the same time, because there are no visitors and the access of ombudsmen have been restricted, the role of inspections becomes that much more important," said Bill Hammond, health policy director at the Empire Center.
The limited visiting also allows for ombudsman visits.
"So as soon as possible, after the crisis has passed, you would want to redouble inspections and look at all kinds of complaints," said Bill Hammond, who is not related to Jeffrey Hammond.
Lisa Newman, local program director of the state's Long Term Care Ombudsman Program, said the ban made it "challenging" to follow up on concerns expressed by nursing home residents and their family members.
"We're not able to have eyes on the situation and verify what is happening in the nursing home," Newman said. "We have reached out to our volunteers at specific nursing homes to make sure they have contact with a staff social worker or administrator in order to resolve concerns."
Even before the pandemic, the Health Department was already backlogged with complaints against nursing homes and questions regarding the department's ability to enforce corrections for cited violations, according to Lindsay Heckler, supervising attorney at the Center for Elder Law & Justice in Buffalo.
"The State Legislature had concerns about the DOH's ability to enforce the regulations which is why they passed legislation that established an independent quality monitor of the written corrective action plans," Heckler said.
The bill was signed into law by the governor last December.
Heckler said she realizes the state Health Department is "overwhelmed at the moment and likely under-resourced and short staffed," but that steps need to be taken to resume investigations into all complaints.
Complaint against Absolut 
Vaillancourt, one of Post's daughters, said a Health Department investigator promised Tuesday to get back to her within 10 days about the complaint against Absolut at Aurora Park. 
Newman, the Absolut spokesman, said Post's eyeglasses were found and returned to the family, but her dentures remain missing. Nursing home documents on Post's care, he said, prove she continued to receive "food and nourishment leading up to her Covid diagnosis."
Post, who had a number of medical conditions, including dementia and diabetes, died May 1 at Buffalo General Medical Center, five days after she was transferred there from Absolut at Aurora Park.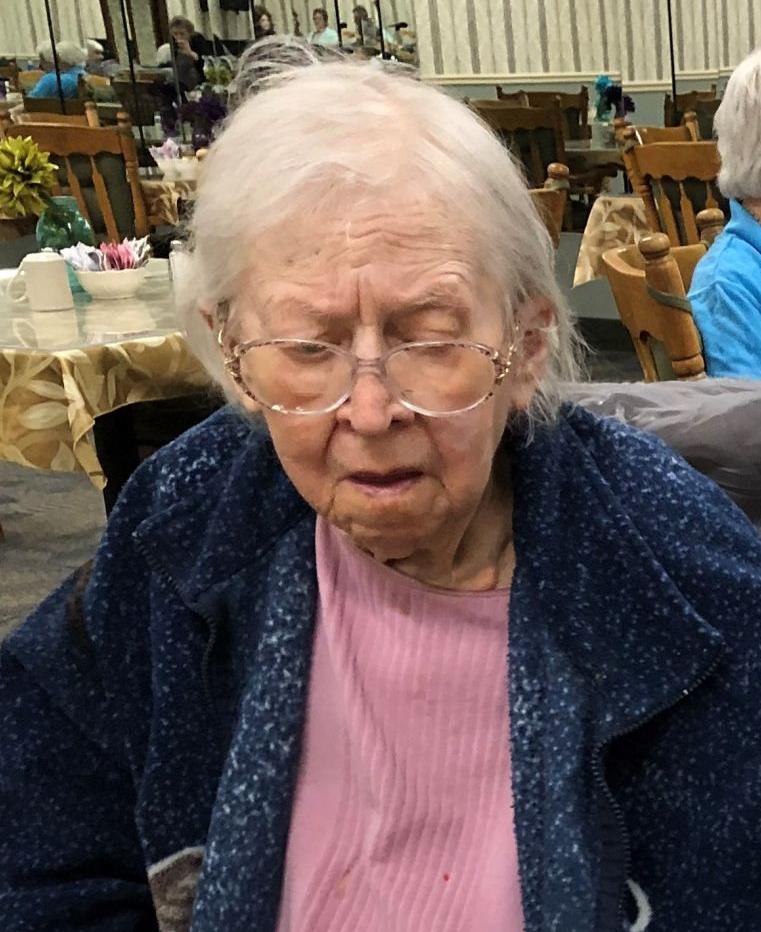 Absolut records indicate Post weighed 155 pounds when she became a resident on March 11, according to documents provided by Post's relatives and the nursing home. She was moved to Buffalo General on April 26, three days after she tested positive for Covid-19. Her weight upon admission to the hospital was 110 pounds, according to hospital records.
That would mean she lost 45 pounds in 46 days at the nursing home.
But Newman said another record indicates Post lost less weight. 
Post weighed 138 pounds on Feb. 27, according to a record the family obtained this week from Eden Heights, the assisted living facility where Post resided at the time, Vaillancourt said.The daughter added that she remains concerned about her mother's weight loss.
The main purpose of the complaint, Vaillancourt said, is for the state to determine if her mother received adequate assistance in eating her meals.