It might seem like a century ago, but do you remember how you felt way back in March when you thought the new coronavirus would give you a few weeks at home to improve yourself and your surroundings?
You were going to learn how to cook and eat healthier. Find new ways to exercise. Finally have time to clean the whole house.
"It was going to be this nice little break. Then it became like 'Holy crap, we're really in this for a long haul,'" said Jamie Shaner, owner of Home Solutions of WNY.
Shifting realities made it harder than ever to focus on self-improvement, but a new year beckons with fresh opportunities. Hope soars that Covid-19 vaccines will allow us to put a pandemic behind us as kids get back to school, grown-ups get back to the workplace and families get back to busier social lives.
First, we will slog through several more pandemic months that provide the chance to consider how a traumatic global event should reshape the way we approach our health, wellness and happiness – and what steps we should take now to build a better future.
"Having your stuff in order is not a bad idea for whatever comes next," said Shaner, whose 15-year-old business specializes in residential and office organizing, decluttering, downsizing and senior move management.
She recommended New Year's resolutions that are specific, measurable, achievable, relevant and timely.
"Be clear about what you want to accomplish," she said. Track progress and recognize when a goal has been reached. Set realistic goals important enough to impact daily life, as well as deadlines that motivate new and improved habits.
Shaner and two other experts agreed to break down three of the most popular resolutions likely to resonate for many after all we have endured.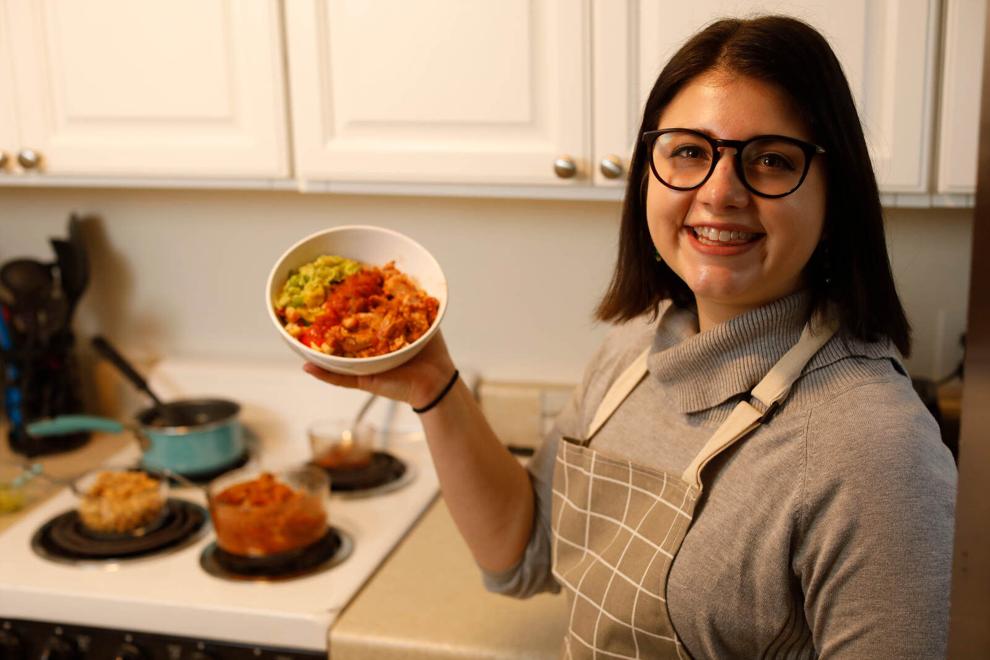 Variety matters: Change up lean animal, plant and seafood proteins throughout the week to establish a diet rich in vitamins and nutrients, said Jenna Guadagna, a registered dietitian and certified dietitian-nutritionist.
"For example, Monday may be meatless, Tuesday may be beef, Wednesday and Saturday may be seafood, Thursday and Sunday may be poultry and Friday may be pork," she said. "If you love Brussels sprouts but only boil them, try shredding and roasting them in the oven for a different texture and flavor."
Make a colorful plate: Filled with fruits, vegetables, healthy fats and grains for meals and snacks.
"For example, topping oatmeal with berries, adding guacamole and salsa to tacos, pairing apples with cottage cheese, and planning asparagus next to salmon," said Guadagna, regional media representative for the New York State Academy of Nutrition and Dietetics. 
It will become important for many to go beyond the boundaries of a small social circle of loved ones to limit the anxiety and depression that can come with these pandemic days. They will need help from a professional, maybe for the first time. If so, you won't be alone. Univera Healthcare this month released a study that showed
Try a slow cooker: Make oatmeal overnight for breakfast, soup for lunch and a variety of unprocessed dishes for even the heartiest of eaters. A favorite for Guadagna is salsa chicken for a burrito bowl. Place 1 pound of chicken and 2 cups of salsa into the slow cooker and heat for four to six hours.
"I recommend your favorite savory, saltless seasoning blend – I like Italian seasoning blends or Trader Joe's 21 Seasoning Salute – or red chili flakes for spice," she said.
Make a single burrito bowl by placing 3 to 4 ounces of salsa chicken atop a half-cup of rice. Then add a quarter cup of any kind of beans and your favorite vegetable. Top with guacamole and either extra salsa or diced tomatoes.
Practice food safety: Wash your hands, and wipe down food-prep areas, before and after you cook. Store produce and raw animal proteins separately and if possible use different cutting boards for different food groups.
"Have a food thermometer handy in the kitchen to make sure your foods are cooked and held at safe temperatures," Guadagna said. 
Consult a pro: A changing landscape of nutrition information poses challenges for all. Health conditions and other personal differences can further complicate matters.
"If you needed guidance for your skin, you would go to a dermatologist," Guadagna said. "If you needed guidance for your heart, you would go to a cardiologist. If you need guidance for your nutrition, go to a registered dietitian."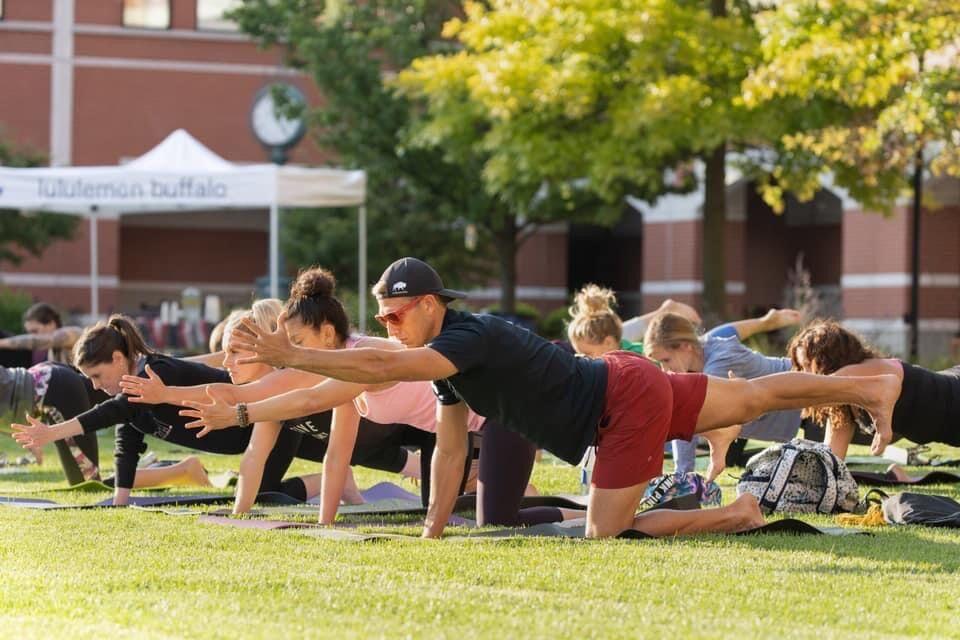 Steve Procknal is a former Division 1 athlete, ultra-marathoner and triathlete who uses various forms of exercise. The yoga and workplace wellness instructor is a fixture on the outdoor fitness circuit, including as co-leader the Buffalo chapter of the November Project, a free group that meets outside the Albright-Knox Art Gallery year-round on Wednesday mornings for cardiovascular and strength-training exercise.
Limited access to gyms is hardly an excuse for those with resolve to move more during 2021. He recommends more walking.
"It gets me outside, boosts my creativity and enhances my mood," Procknal said.
Kathy Calabrese caught a cold while visiting friends in New York City the first weekend in March and struggled to shake it off after she got home. The 72-year-old mental health therapist grew annoyed as her stuffy nose and cough persisted through the next several days. Her two daughters and close friends grew terrified. They urged her to get
Become a tourist in your community: "You can see more by slowing things down on foot," he said. "Look up, Look down. Fall in love with your city or town." The Elmwood Village, East Aurora, Niagara Gorge, downtown Buffalo, Williamsville and North Buffalo are among his favorite stomping grounds – any time of year.
Drop the numbers: Procknal has stopped religiously measuring each fitness step.
"This eliminates pass or fail workouts and an all-or-nothing mentality," he said. "Just get outside and walk; 5 minutes, 10 minutes, 30 minutes or more, it all counts."
Try a weight vest: Add 10 or more pounds to make your walk more challenging. 
Snap photos: Then send them to a friend.
"Tell them about what your learned," Procknal said. "It may inspire them to get outside." 
Find nearby nature trails: There is a bounty in Western New York.
Procknal also recommended cross-training your body and mind by choosing a new form of exercise early in the new year and combining it with "hygge," a Danish approach to find contentment and well-being through a simple, grateful approach to life.
He lines up his fitness apparel the night before his almost daily exercise, which he starts to tackle first thing in the morning to set the stage for more productive days.
"As you go through the day, keep asking yourself this question: 'What would a healthy person do?' Then do that until you become it, whether it's getting up early, taking the stairs, food choices when you're at the grocery store or organizing your home," Procknal said.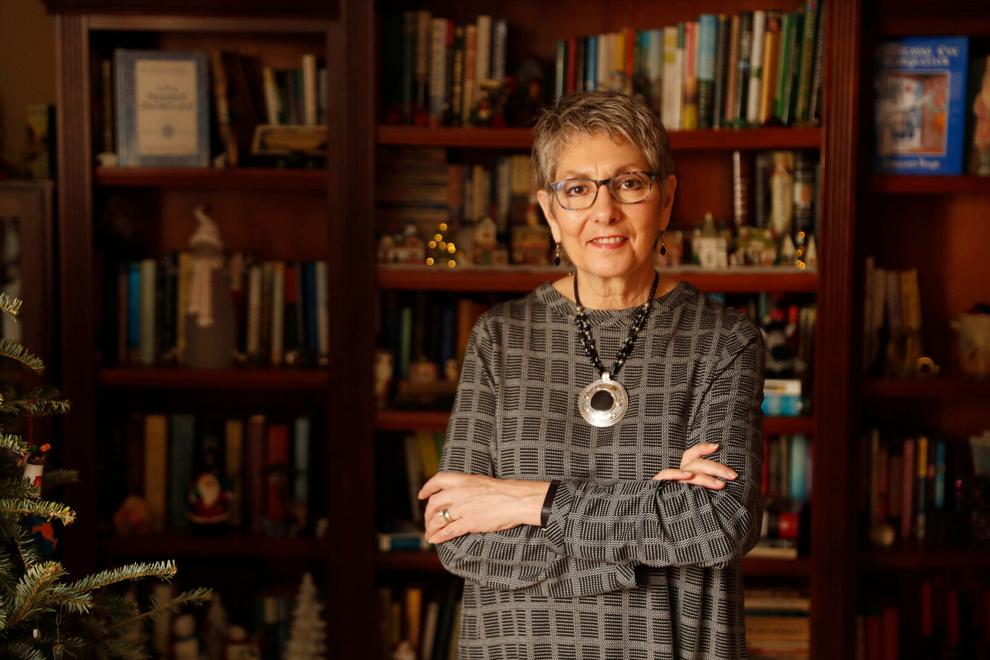 It is no accident that January is designated Get Organized Month by the National Association of Productivity and Organizing Professionals, Shaner said.
Start small: "Make a list of projects big and small," she said. "Break large projects into manageable segments. Set a reasonable timeframe on any given day and stay focused for that designated period. If you find you've got 15 spare minutes in your day, pick a smaller project."
Like with like: "You can't make a decision about how many coffee mugs to keep or disperse until you gather and review the coffee cups from every kitchen cupboard," Shaner said. "If you have luggage in the attic, the basement, and the spare bedroom closet, gather it all together to choose what you want to keep and what you can let go."
She asks clients to consider four questions when decluttering and organizing their home:
Do you need it? If so, how many – realistically?
"If you use it regularly, it should be conveniently located," she said. "If you use it once a year, it can live on a storage shelf in the basement."
"Don't keep something out of guilt," Shaner said, "and remember, all memories are not created equal. Take a picture, and let the object go."
Do you have the space to appropriately store it?
"Don't shop in bulk if you have a tiny pantry and no other storage space," she said.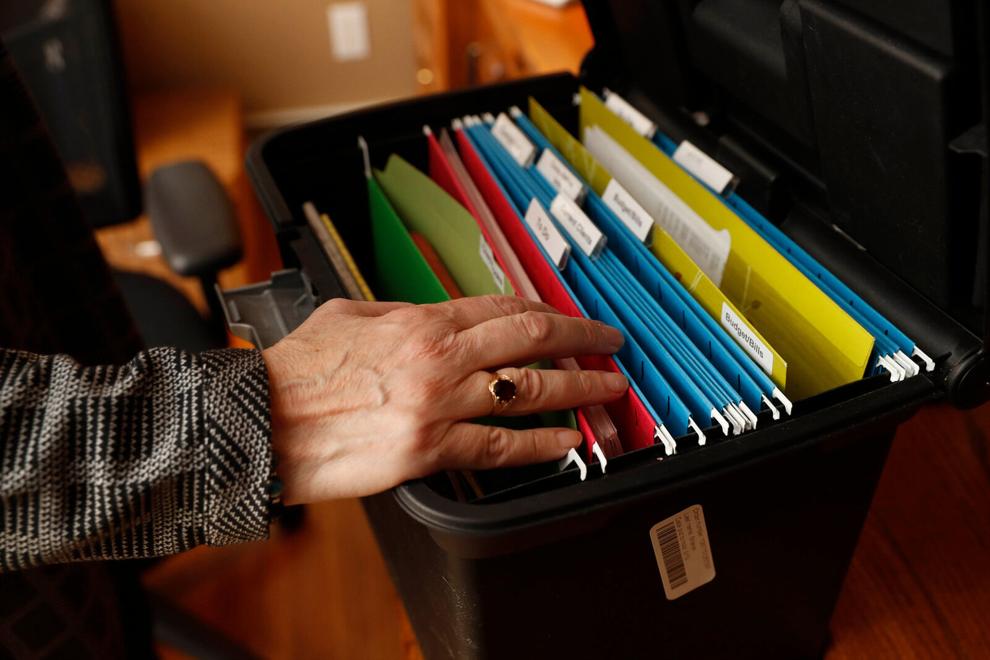 Categorize decisions: Keep – Distribute – Sell – Donate – Recycle – Toss. These are decluttering categories to consider.
"Obviously you get to keep some things," Shaner said. "Put return items in your car with the receipt so it's with you next time you pass the store it came from. Designate a spot for donation items and either load your car and deliver them or call to arrange for a pick-up. Make a 'stuff to sell' spot for garage sale things or to take to a consignment shop. (Immediately) take care of recycling and trash as you identify it."
A place for everything: "In order to get and stay organized, you need to create a designated place for things like incoming mail, important documents, car keys, eyeglasses and the TV remote," Shaner said. "Whenever a client tells me, 'I can't put it away, I'll forget where it is…' I remind them they know where to find the silverware when they want to set the table for dinner."
Maintain and move: As you make progress, vow to maintain what you've done and move on to your next project.
"Otherwise," she said, "you'll be trapped in a vicious cycle or reorganizing the same space over and over again."
She also discourages buying bins and baskets before you know what you will shed and store.