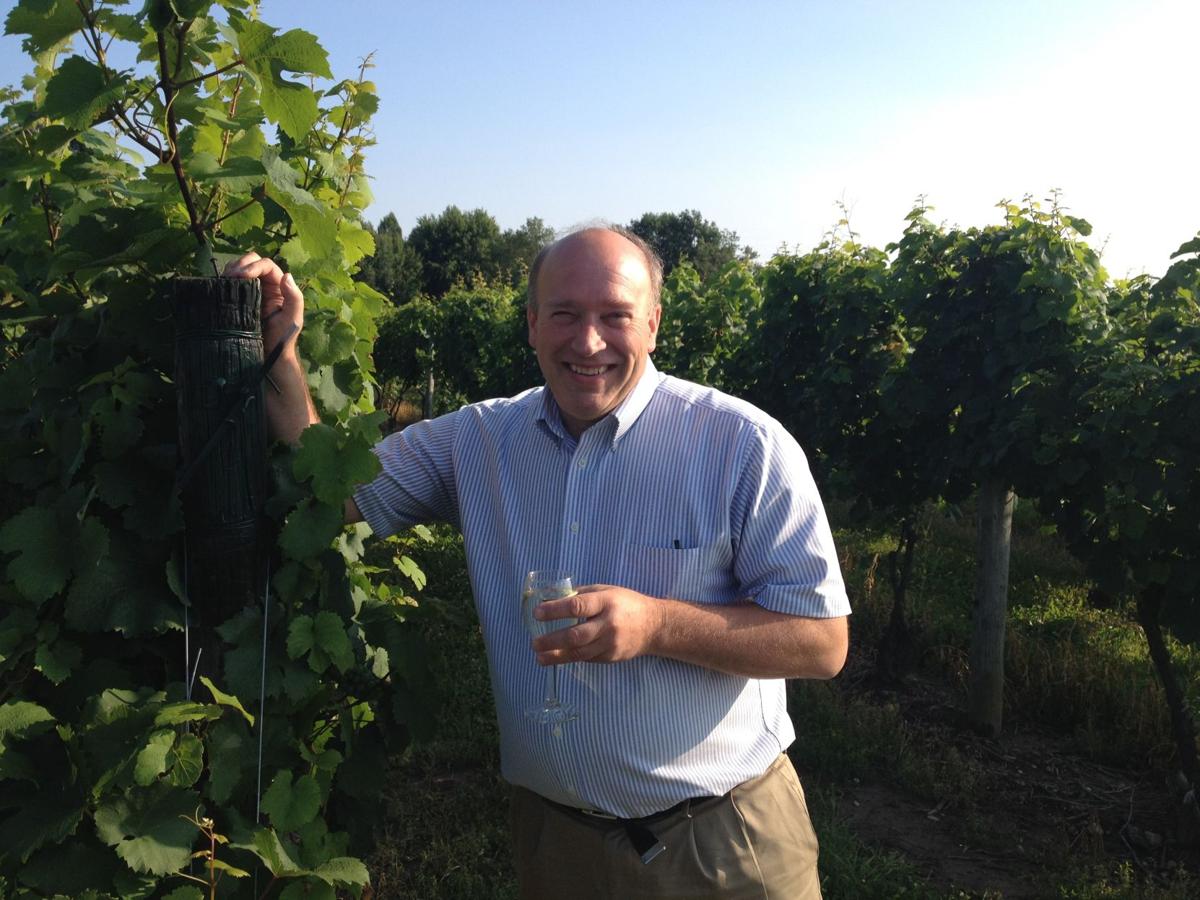 The attack in the state park was fast, furious, frightful and totally unexpected.
After setting up his campsite, Randy Agness was looking forward to a relaxing weekend on Seneca Lake in the Finger Lakes. Waiting for the rest of his family to arrive, he dozed off in a chair.
A sudden sharp pain jolted him awake.
A rabid gray fox had leaped onto the camper's lap and was trying to devour his nose.
"I jumped up and this animal had my nose in a death grip," recalled Agness, 58, a St. Bonaventure University graduate who lives near Rochester. "It was biting at my nose, my face and trying to get at my eyes. I finally was able to throw it off, but it kept coming back at me."
Eventually, the fox scurried away after the former college soccer player kicked it across the campsite. Hours later, police killed the animal, and it tested positive for rabies.
Agness had to undergo a painful series of rabies shots and plastic surgeries after the June 21, 2013, attack in Sampson State Park, about two hours east of Buffalo. The incident left him with wounds on his face, his left hand and his legs. His nose was nearly torn off.
In March, New York State paid Agness $457,193 after a Court of Claims judge ruled in his favor, ending his 6 1/2-year-old negligence lawsuit. The judge awarded Agness $335,584 for pain, suffering and lost wages, plus interest.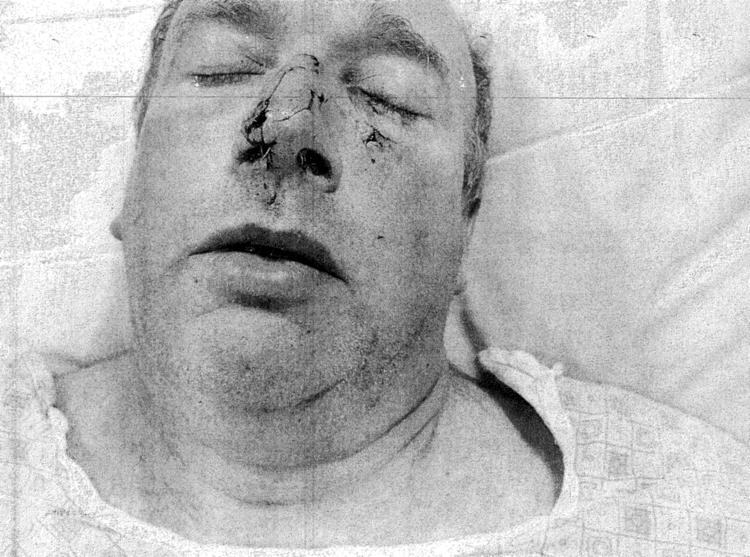 Agness sued state parks officials in 2013, saying they should have warned him and other campers that an aggressive fox – believed to be the same animal that hurt Agness – had attacked two other people hours earlier in the same park.
In her decision, Judge Diane L. Fitzpatrick described a scene that sounded like something from a Stephen King horror story.
"Claimant awoke to a fox biting down on his nose," Fitzpatrick wrote. "Claimant jumped up and pulled it off his face and threw it to the ground. The fox jumped up and bit his dominant left hand. Claimant was yelling and swinging his arm trying to get the fox to release its grip. After throwing the fox off his hand, Claimant testified that the animal kept attacking him, biting and clawing as Claimant tried to prevent it from reaching his face. At one point, the fox knocked Claimant to the ground causing him to twist both his ankles. He feared for his life if he could not stand up. He was screaming for help but no one came to assist him.
"Even after Claimant arose to his feet, the fox continued to jump, claw, and bite at him," wrote the judge, who said the attack lasted about 15 minutes.
"It was the most horrible thing I've ever been through in my life," Agness told The Buffalo News in a recent interview. "I've had nightmares about it. What scares me the most is what would have happened if that fox had attacked a little kid, or a baby lying on a blanket. It could have killed them."
Reservations for campsites in New York State Parks were closed from mid-March until June 8 because of the Covid-19 pandemic.
But now, with warmer weather, the state has reopened its reservation system and thousands of people may head to its parks each weekend.
The parks receive about 77 million visitors each year, including about 2.3 million overnight campers.
New York State Parks spokesman Daniel Keefe said attacks by rabid animals are extremely rare in the parks.
Overall in New York, at least 6,354 animals were tested for rabies last year, and 376 of those animals tested positive, the state Health Department reported.
Nationwide, about 55,000 people receive shots and other preventive treatment each year after they are bitten or scratched by animals believed to be rabid, the U.S. Centers for Disease Control and Prevention said. The federal agency said 59,000 people die from rabies worldwide each year, but rabies deaths in America have been virtually eliminated because of effective treatment and education.
Still, experts advise caution in all encounters with wild animals.
"It's important to keep wildlife wild," said Jennifer Pettit, a wildlife biologist for the state Department of Environmental Conservation. "Rabies is not common, but some wild animals do carry rabies and sometimes other diseases. We encourage people to look at wildlife, but never to touch the animals or try to pick them up."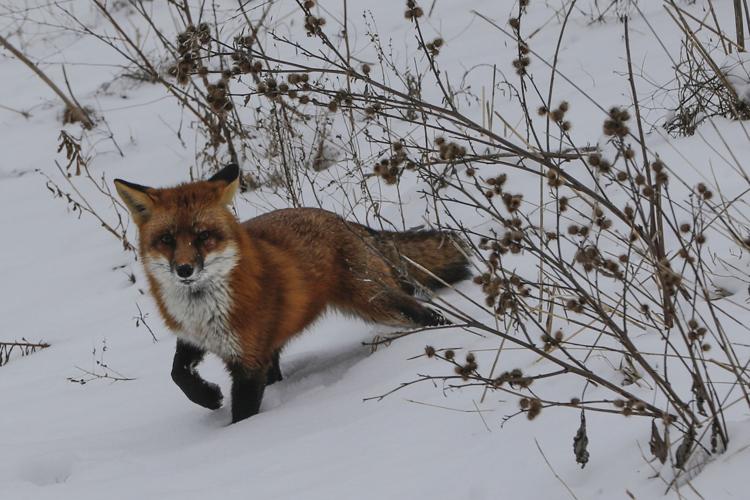 Raccoons, bats, foxes, skunks, coyotes and deer have been found with rabies in New York State, said Pettit, who is based in the Town of Allegany. She said any wild animal – even those that look docile, cute and cuddly – could be dangerous.
The state Health Department urges anyone who is bitten or scratched by a potentially rabid animal to wash the wound with soap immediately and contact a doctor.
After Agness sued, state attorneys argued that park managers weren't liable for the actions of a diseased wild animal.
But in this case, the court ruled against the state.
"We weren't blaming the state for the actions of the animal," said Agness's attorney, Brian D. Knauth of Buffalo's LoTempio Law Group. "The key issue was the state's lack of a response to the events of that day."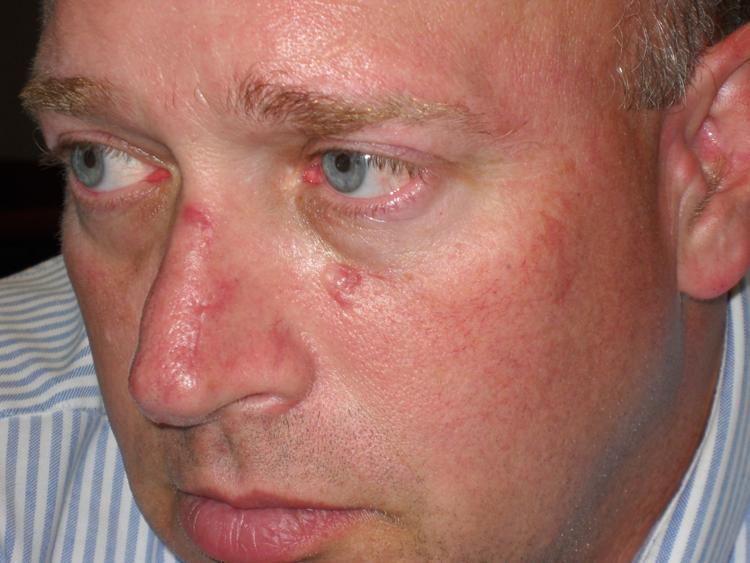 According to court papers, a man and woman who were playing tennis at Sampson State Park were attacked by an aggressive fox more than five hours before Agness was bitten.
"The man repeatedly hit the fox in the head with a tennis racket, and it was still trying to get them," Knauth said. "They were upset enough that they reported it twice, to two different managers of the park."
Park managers should have made sure that parks police officers immediately began searching for the fox and should have alerted campers about the danger, Knauth said. "They didn't do either of those things." 
The litigation, including an unsuccessful appeal by the state, lasted more than six years.
"We hope that this case has caused the state to change its protocols for dealing with a situation like this," Knauth said.
After losing Agness' lawsuit, the state Office of Parks, Recreation and Historic Preservation began drafting new protocols for responding to rabid animal incidents.
Keefe said those new protocols should be in place by the end of this summer.
Hasn't camped since attack
A divorced father of two, Agness said he was badly shaken by the incident. But his life has taken some good turns since the fox attack.
Educated as a chemist, he recently became a winemaker. At a vineyard near Keuka Lake, he makes Agness Finger Lakes Riesling, which he sells to fine restaurants all over the state, including several in Buffalo.
Agness said he misses camping.
"I've enjoyed camping since I was a little kid," he said. "I've actually packed my car up a couple of times and was all ready to go, but I just couldn't do it."
"Hopefully someday," he said. "But I would never go into the woods again without a good, sturdy walking stick."
Be the first to know
Get local news delivered to your inbox!