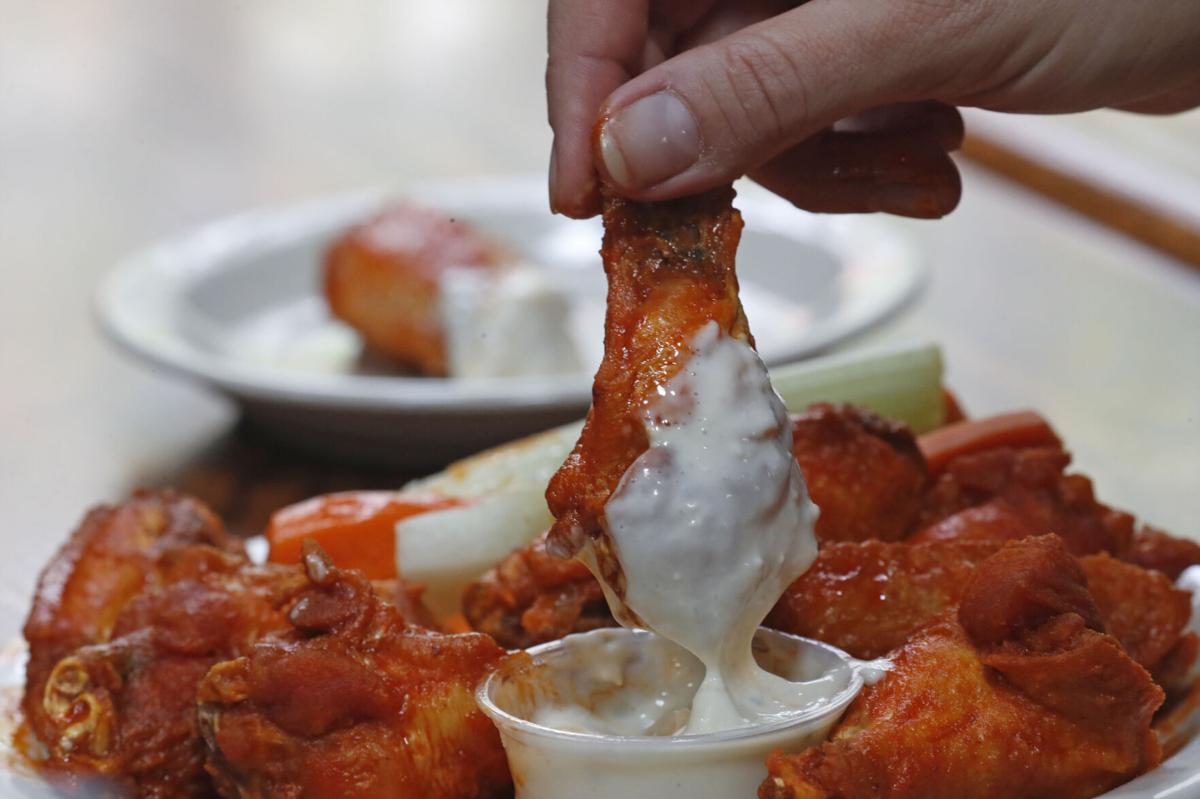 With Western New York's coronavirus numbers the highest in the state (and likely still rising), and with the strong possibility of more businesses closing as Erie County teeters on the edge of a red zone designation, where is it safe to go?
With the holiday season upon us – and with it, the chilly air – in what ways can we gather safely?
When the pandemic hit last spring, ordering takeout food became a cool, trendy and connected thing to do: It helped you hibernate at home in comfort, and also support small local businesses. That's true again. But with the virus spreading fast, there's an increasing chance that the line cook tossing your wings is infected.
Does that put you at risk, too?
For this installment of "Pandemic Lessons," we draw from interviews conducted with scientists and doctors over the last couple of months to answer questions that will help you enter our pandemic winter with confidence:
We know the basics: With distancing and masking, outdoor activities are often considered to be reasonably safe. Indoor activities, like the type we might do in winter? Much less so. But how much does the type of activity matter for the spread of the virus?
Quite a bit. What you're doing – and more specifically, how loud you're talking or how heavily you're breathing while doing it – matters a lot.
So, too, does wearing a mask.
"If you're in a bar, there's a live band, you're singing along, you're jumping up and down – that is very different than if you go to church and pray quietly in the pews," says Dr. Graham Snyder, chief epidemiologist at the University of Pittsburgh Medical Center.
Snyder and his staff worked with the National Comedy Center in Jamestown to create Covid-19 protocols that allow for members of a single household to visit the indoor attraction in a way that is spaced from other parties and highly sanitized.
It's controlled – much like schools are largely controlled, with masks, distancing and smaller class sizes.
That control is vital, and it's what you should ask yourself about any activity: How regulated is it? Snyder's example – a live band in a bar, which isn't currently an option here anyhow – points to a loud and loose atmosphere that is ripe for infectious spread. That's a bit different than another often-used example of danger: Singing at worship service. You're nearly certain to be more spaced than you would be in a bar or club, but loud singing – like shouting, coughing, sneezing, laughing, breathing heavily or even just talking – produces microscopic aerosols.
If those aerosols are coming from a person who is infected, and enough of them collect in a room, you can breathe in enough virus to catch Covid-19.
Ultimately, it's about nuanced decisions you need to ask yourself:
Can you go to religious service – but not sing, or sing quietly through a mask?
Can you eat a table with friends or family outside your household – but barely talk?
Can you visit someone else's home, or have friends over to yours – but sit apart from each other and wear masks the entire time?
The nuances of the activity matter, indoors and outdoors. So, too, does your personal choice.
Pandemic Lessons: Answers to Covid-19 questions
In this ongoing series, News staff reporter Tim O'Shei gets answers to common questions readers have concerning Covid-19. Check back for updates to "Pandemic Lessons."
Does that mean gathering to sing carols around the neighborhood is out this year? It's an outdoor activity, after all.
If you're smart about it, yes. The outdoor air disperses virus particles effectively, but not instantly or magically. Put enough virus into the air with other people's mouths wide open, and you're asking for problems.
"I would not advise Christmas caroling," said Dr. Angela Rasmussen, a virologist who is an affiliate of the Georgetown Center for Global Health Science and Security. She points out a yodeling contest in Switzerland that became a superspreader event this year and may have turned a region of that country into a hot spot.
To be fair: Yodeling is louder than Christmas caroling, and this event was attended by 600 people who were asked to distance, but not required to mask. But then again, picture the traditional caroling troupe: Huddled together, smiling wide, singing loudly.
"Maybe this year it's, 'Alexa, play some Christmas carols,' " Rasmussen said.
If we take a ride to a place where restaurants are open, is it actually safe to eat in one?
We thought it would be irresponsibly simplistic to give a blanket yes/no answer to this question, because the details of the restaurant matter: How spaced are the tables? How well-ventilated is the facility? Is the air being filtered?
But then we asked Dr. Linsey Marr, an aerosol scientist at Virginia Tech who has done groundbreaking studies on airborne virus transmission. The New York Times called Marr "one of the world's leading scientists on airborne viruses." Marr knows how to recognize healthy ventilation effectively enough that at her own gym in Virginia – where she helped the owner design a reopening protocol that includes big open doors – she'll work out without a mask if she's distanced enough from others.
Marr will do that. But she hasn't eaten in a restaurant since March, and won't "until the pandemic is over."
Her concerns: Restaurants are for socializing, and talking releases 10 times as many aerosols as breathing. If 20 tables are occupied, "that's 20 times the risk," Marr points out, adding that people stay in a restaurant, typically unmasked, for an hour or more – and in coronavirus transmission, duration is a factor.
Can you mitigate that risk?
You could chew with your mask on, which is a bit of advice offered by Dr. Thomas Russo, an infectious disease expert at the University at Buffalo. "While you're chewing and drinking, putting your mask up to minimize the time of mask down, is probably prudent," Russo told The News.
But here's important context – because again, nuance matters: Russo's advice about wearing masks while eating was given in response to a question about the safest ways to handle holiday gatherings at home if you insist on having people over. Which, of course, virtually every infectious disease expert – including Russo – advises against doing.
OK, so takeout food is the way to go. But is that totally safe? What if a cook is infected and somehow coughs or sneezes into my wings? I'd never know that happened. Is my food still safe?
The answer, if you set aside the grossness of eating those wings in the first place, is a happy one: Yes, those corona-splashed wings are likely safe from Covid-19 transmission.
The reason is in a scientific detail: The coronavirus is an enveloped virus, and those are the type that "really can't survive the trip through the stomach, because the stomach is very acidic, and that disrupts the viral envelope," says Rasmussen, the Georgetown virologist.
Because Covid-19 is a respiratory virus, the infectious particles would need to get into your oropharyngeal cavity – the area behind your mouth – to find their way to the lungs.
"Technically, it would be possible if that virus was still infectious, and you took a bite and like let it sit in your mouth for a while," Rasmussen said.
But that's unlikely. The biggest precaution to take with takeout is remembering to wash your hands after touching the container.
"There is no convincing evidence that this virus is transmitted by food or by the gastrointestinal route," said Dr. John Sellick, a Kaleida Health epidemiologist, who echoed Rasmussen's analysis in an interview earlier this fall with The News. "You would have to find some way to inhale it to get yourself infected that way."