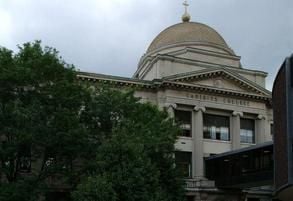 Higher education officials here and across the nation are making the right decision by discarding the long-held entry determinants – SAT and ACT – during the Covid-19 pandemic. The worthiness of these nerve-racking assessments, which some experts say are unfair to a large segment of students, should be carefully examined for post-pandemic academic guidelines.
Do the SAT and ACT scores determine worthiness? How many numbers of potential students does it disadvantage?
Robert Schaeffer, interim director for the National Center for Fair & Open Testing pointed out that standardized tests "serve as a barrier to access for students from historically disenfranchised backgrounds – black, brown, Native American, new Asian immigrant, first generation, second language, low income."
It's a subject that has been debated among scholars. Those choosing to use a more holistic approach to admissions, which is undoubtedly easier for smaller schools, may find themselves at an advantage. Students may consider applying to those schools much easier without the nail-biting experience of trying to achieve a high score on a standardized test that may not relate to their real-life experiences.
The Covid-19 pandemic, which has prevented millions of U.S. high school students from sitting for the exams this spring, has forced the issue, at least for this year. Canisius College and SUNY Geneseo will not require students to submit SAT and ACT scores. The University at Buffalo has made no decision. SUNY Buffalo State plans to implement a test-optional strategy for students seeking entrance for this fall but have not yet taken the SAT or ACT. The college will wait for guidance from SUNY before making its decision for 2021 and subsequent years.
Assemblywoman Monica Wallace, D-Lancaster, does not want to see any student denied admission because he or she was unable to secure a seat for a standardized test. It's a reasonable position. Her request to leaders: Suspend the SAT and ACT as a prerequisite for freshman applicants until at least 2022.
It's an idea worth considering, particularly as colleges grapple with declining enrollments. Creating one more barrier to college would be counterproductive to the goals of sustaining struggling colleges while developing an educated workforce for the future.
Some institutions, including those in Western New York, had already begun phasing out SAT and ACT scores as entry requirements. St. Bonaventure adopted that policy in February, leaving certain majors under the old entrance exam rules. D'Youville College made the move to test-optional in April, and Medaille College did so two years ago.
Other area institutions going test optional: Niagara University, Daemen, Hilbert, Trocaire and Villa Maria colleges. One estimate suggests that more than half of all four-year colleges in the country will make the tests optional, at least for next year.
The pause on using SAT and ACT scores for admissions makes sense today and provides a welcome opportunity to reconsider their long-term usefulness.
What's your opinion? Send it to us at lettertoeditor@buffnews.com. Letters should be a maximum of 300 words and must convey an opinion. The column does not print poetry, announcements of community events or thank you letters. A writer or household may appear only once every 30 days. All letters are subject to fact-checking and editing.
Concerned about COVID-19?
Sign up now to get the most recent coronavirus headlines and other important local and national news sent to your email inbox daily.