ANCHORAGE, Alaska — The Biden administration's approval of the biggest oil drilling project in Alaska in decades promises to widen a rift among Alaska Natives, with some saying that oil money can't counter the damages caused by climate change and others defending the project as economically vital.
Two lawsuits filed almost immediately by environmentalists and one Alaska Native group are likely to exacerbate tensions that built up over years of debate about ConocoPhillips Alaska's Willow project.
Many communities on Alaska's North Slope celebrated the project's approval, citing new jobs and the influx of money that will help support schools, public services and infrastructure investments in their isolated villages.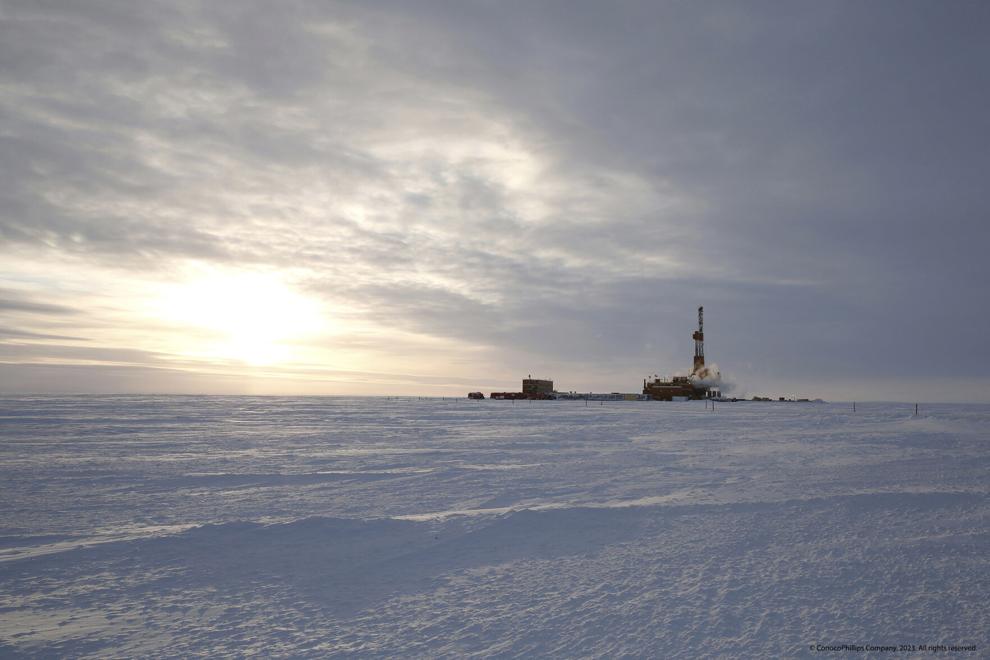 Just a few decades ago, many villages had no running water, said Doreen Leavitt, director of natural resources for the Inupiat Community of the Arctic Slope. Housing shortages continues to be a problem, with multiple generations often living together, she said.
"We still have a long ways to go," Leavitt said, "We don't want to go backwards."
She said 50 years of oil production on the petroleum-rich North Slope has shown development can coexist with wildlife and the traditional, subsistence way of life.
However, some Alaska Natives blasted the decision to greenlight the project, and they are supported by environmental groups challenging the approval in federal court.
Three leaders in the Nuiqsut community, who described their remote village as "ground zero for industrialization of the Arctic," wrote a letter to Interior Secretary Deb Haaland, a member of New Mexico's Laguna Pueblo and the first Native American to lead a Cabinet department.
They cited the threat that climate change poses to caribou migrations and to their ability to travel across once-frozen areas. Money from the ConocoPhillips project won't be enough to mitigate those threats, they said. The community is about 36 miles from the Willow project.
"They are payoffs for the loss of our health and culture," the Nuiqsut leaders wrote. "No dollar can replace what we risk. … It is a matter of our survival."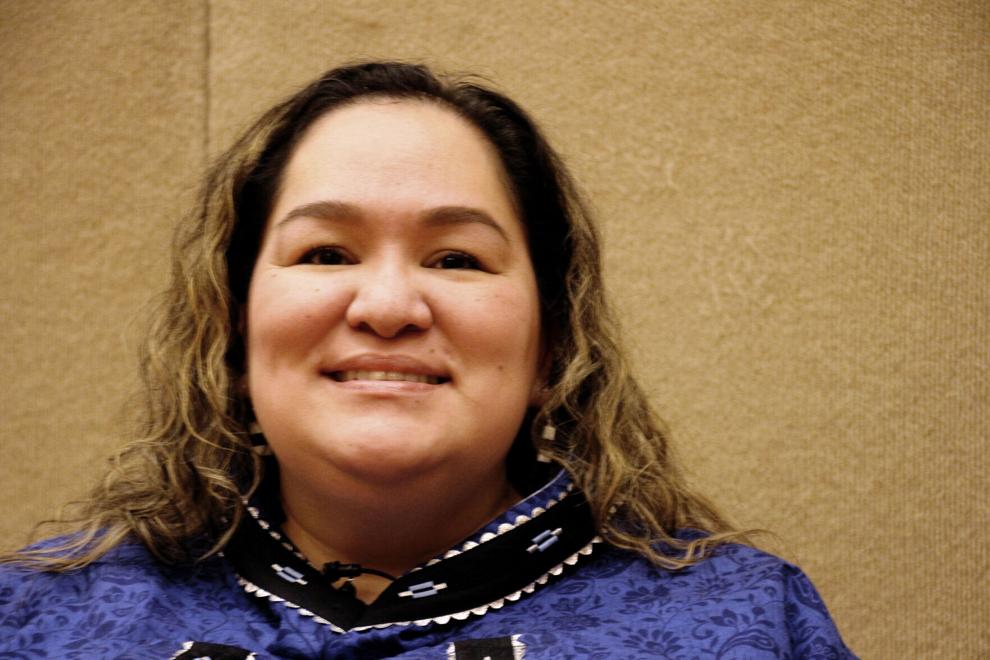 But Asisaun Toovak, the mayor of Utqiaġvik, the nation's northernmost community on the Arctic Ocean, said she jumped for joy when she heard the Biden administration approved the Willow project.
"I could say that the majority of the people, the majority of our community and the majority of the people were excited about the Willow Project," she said.
Willow is in the National Petroleum Reserve-Alaska, a region roughly the size of Maine. It would produce up to 180,000 barrels of oil a day, the use of which would result in at least 263 million tons of greenhouse gas emissions over 30 years, according to a federal environmental review.
The Sovereign Iñupiat for a Living Arctic, Sierra Club and other groups that sued Tuesday said Interior officials ignored the fact that every ton of greenhouse gas emitted by the project would contribute to sea ice melt, which endangers polar bears and Alaska villages. A second lawsuit seeking to block the project was filed Wednesday by Greenpeace and other environmental groups.
For Alaska Natives to reconcile their points of view, it will take discussions. "We just continue to try to sit at the table together, break bread and meet as a region," said Leavitt, who is the secretary for the tribal council representing eight North Slope villages.
"I will say the majority of the voices that we heard against Willow were from the Lower 48," she said of the contiguous U.S., excluding Alaska and Hawaii.
ConocoPhillips Alaska said the $8 billion project would create up to 2,500 jobs during construction and 300 long-term jobs, and generate billions of dollars in royalties and other revenues to be split between the federal and state governments.
The project has widespread support among lawmakers in the state. Alaska's bipartisan congressional delegation met with Biden and his advisers in early March to plead their case for the project, and Alaska Native lawmakers also met with Haaland to urge support.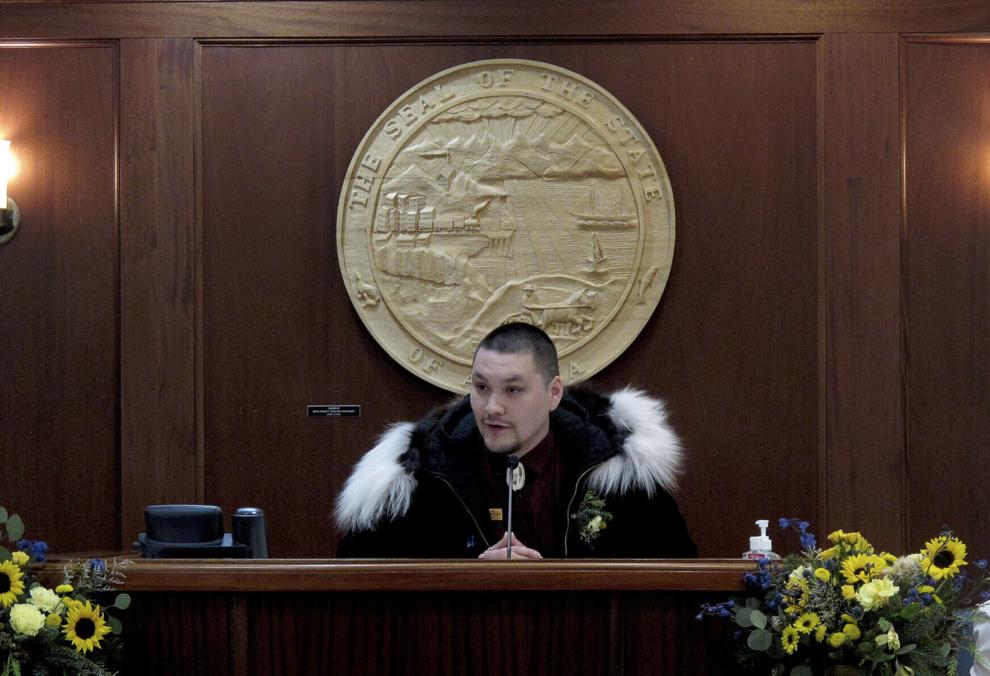 Haaland visited the North Slope last spring just hours after state Rep. Josiah Aullaqsruaq Patkotak, a whaling co-captain along with his brother on their father's whaling crew, harvested a roughly 40-ton bowhead whale and spent hours pulling it on the ice from the Arctic Ocean at Utqiaġvik. He left the ice about 7 a.m. to be ready to meet with Haaland just two hours later.
For him, the juxtaposition of those activities underscored the dual life led by Alaska Natives and highlights the choices communities make for their survival.
"That's the walk our leaders have to walk," said Patkotak, an independent who supported Willow. "We maintain our culture and our lifestyle and our subsistence aspect where we're one with the land and animals, and the very next hour you may be having to conduct yourself, you know, in a manner that you're playing the Western world's game."
He met again with Haaland this month in Washington, D.C., where he invited leaders in the White House to visit Utqiagvik, "because it's our duty to tell our story so that we're able to strike that balance of both worlds."
"That's a reality for us," he said.