Editor's note: This story is part of Care in Crisis, an investigative series that observes the current state of the nursing home system in the West. The project focuses on four states that have struggled more than most with staffing shortages, high turnover rates and other obstacles: Montana, Oklahoma, Texas and Nebraska.
---
After Carol Dietrich suffered a concussion in a fall and then spinal fractures from lifting too much, her husband had to face that he was unable to take care of her at his age.
Rudi and Carol spent down her assets on assisted living until she qualified for Medicaid to receive long-term care in a nursing home. Near enough for Rudi to walk for regular visits.
But "long-term" holds less meaning these days in Montana. On average, nearly one nursing community announced closures there per month in 2022 — a 15% drop in the overall number of facilities.
Carol's nursing home in Bozeman shuttered at the pandemic's outset. Carol, who has dementia, ended up 100 miles away from Rudi and their two grown daughters in Columbus, Montana for a few months after a second closure in summer 2022.
Her family didn't know what they would do only a few months later when a third closure was announced in early November. Then around Thanksgiving, Bozeman's only remaining nursing home had a placement for Carol and her roommate, which staff and space shortages had prevented months earlier.
Carol called it "very meaningful" to be near her family, especially after enduring the "scary" unknowns of being shuffled about.
"The other day when (Rudi) came here — me in my bed and him on the chair — we held hands for a long time," Carol said. "That was wonderful."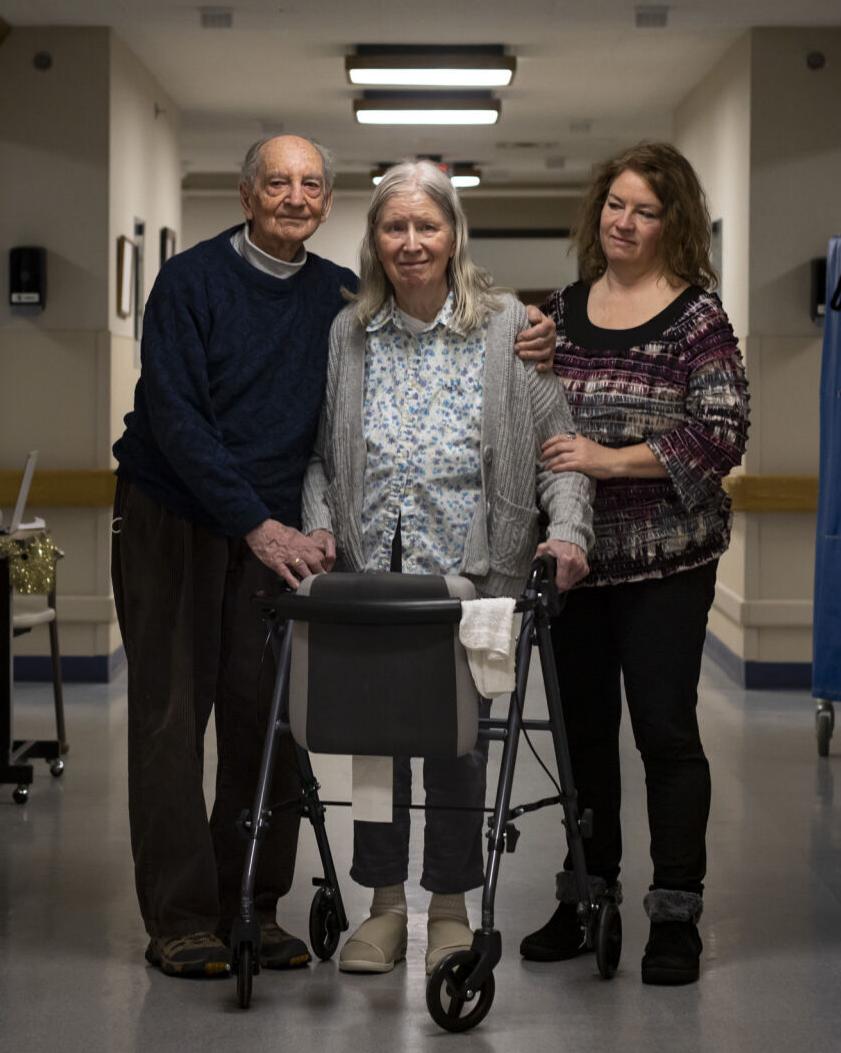 The COVID-19 pandemic, wage restructuring and inflation have shrunk options for seniors as nursing homes are pushed to the brink across the country. Many nursing homes are limiting new residents. Some have shuttered entirely, displacing residents from their homes.
The sector is asking with urgency in some states for their governments to boost Medicaid reimbursement rates — drawing mixed reactions — to close widening cost gaps and pay competitive wages to provide quality care as baby boomers are set to inundate nursing homes.
Staff have left difficult — albeit rewarding — jobs to secure superior salaries or better work-life balance in retail and service industries. Some have transitioned to higher-paying hospitals or lucrative temporary nursing contracts to job hop across the country.
Marc Cohen, co-director of LeadingAge LTSS Center at UMass Boston, says the nursing home sector is broken, with its many longtime struggles and weaknesses laid bare by COVID-19.
In Cohen's view, the most critical reform needed is the creation of a rational and robust financing system.
LeadingAge, an advocacy group for nonprofit aging services, and UMass Boston are conducting federally financed research into the degree nursing home Medicaid rates cover costs reported at an individual facility level in each state.
"Most of the industry reports — and I'm not saying that I doubt them, but I think it's important to have things independently verified — make the argument that reimbursements are just terrible given the level of requirements they have for compliance and quality," Cohen said.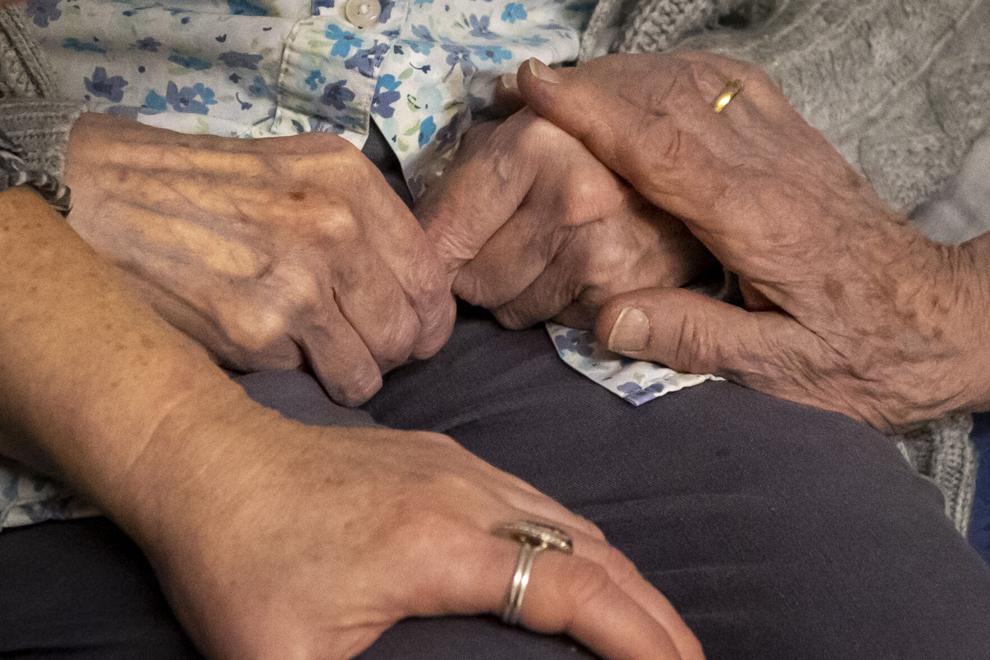 Medicaid is a state-federal partnership that brings health insurance to low-income Americans and covers many long-term care services.
Each state invests money into its own Medicaid program. The feds provide matching funds through varying rates that generally offer higher rate matches to poorer states.
Medicaid is the primary payer in long-term care. Medicare covers short-term rehabilitation in nursing homes but not long-term care.
To improve quality of care, President Joe Biden's administration is exploring mandatory staffing minimums for nursing homes, which the American Health Care Association says could cost $10 billion more annually or displace an estimated 18% of nursing home residents.
AARP is calling for greater transparency and accountability of nursing home finances to ensure dollars are used appropriately — quality staffing and resident care — and aren't siphoned off in complex ownership structures.
Cohen says there is enough blame to go around for the broken state of nursing homes, including the existing reimbursement and regulatory framework, some for-profit owners, and the difficulty of infection control in congregate settings.
Nursing home finances are opaque and difficult to parse, according to Cohen, but facilities have suffered from decades of under-investment. He likened reforms to a game of whack-a-mole unless the system is adequately funded to ensure meaningful improvements.
"During this transition period, we see people are terrified to go to nursing homes," Cohen said. "And the nursing homes themselves — between the perceived sense that Medicaid underpays or doesn't pay enough for quality — people don't want to go.
"And what really exacerbates this is you have tremendous staffing shortages. They can't pay staff enough to give the care. It's a tough situation."
A federal database shows 123 nursing home closures for 2022, but its data lags behind.
For example, it lists only one closure in Montana despite eight that have shut down, two in the process of shuttering and one that transitioned to assisted living.
Lee Enterprises' Public Service Journalism team looked at four states in its west region — Montana, Oklahoma, Nebraska and Texas — in which nursing homes are asking for more Medicaid funding and rank poorly in certain metrics nationally, such as federal quality ratings, staff shortages or staff turnover rates.
Family matters and funding priorities
Rudi and Carol Dietrich each harbored anxiety and stress from physical separation.
At any age, 100 miles apart for loved ones is much different than a 10-block walk or four-mile drive. But at ages 89 and 83, respectively, a hundred miles can be insurmountable alone.
Rudi could go see Carol in Columbus only if someone had time to drive him. So visits were sporadic and brief. Maybe twice a month instead of twice a week.
He feels lucky to have his wife back in Bozeman at Gallatin Rest Home, but he said society needs to learn to look at humans as humans and not profit margins.
"(Nursing homes are) not a luxury," Rudi said. "We're all human beings, and we've all served the country and society over the time we've been living."
Visitation restrictions during the pandemic demonstrated the crucial roles family and friends play in their loved one's quality of life, according to a 2022 report on the state of nursing homes published by the National Academies of Sciences, Engineering and Medicine.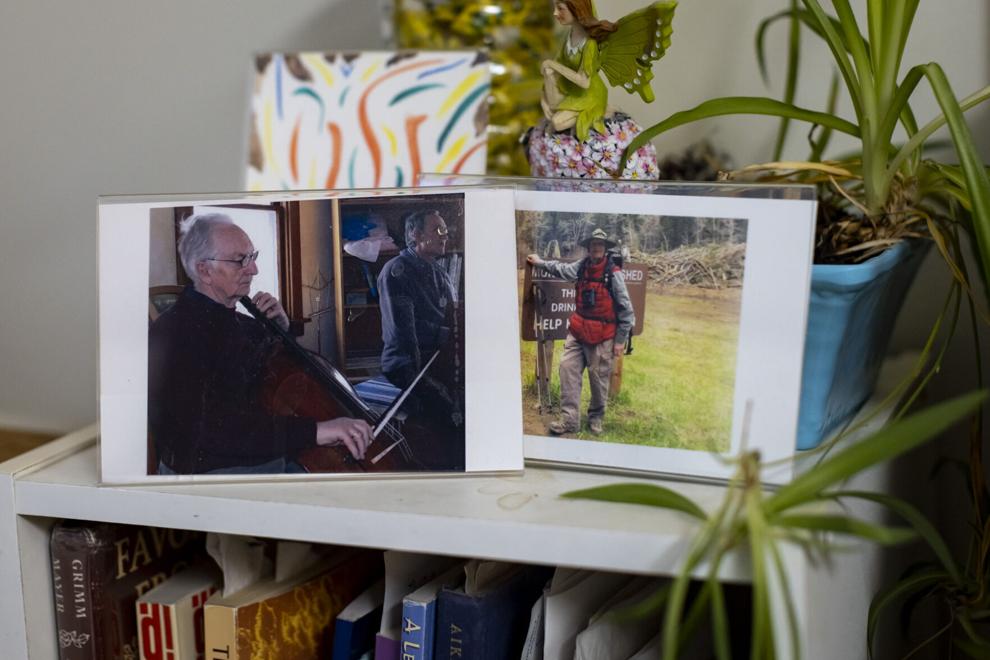 Research points to family involvement — such as helping with care, making decisions, providing social interaction and emotional support — as a "strong predictor of perceived resident quality of life," according to the NASEM report. Family caregivers are even described as an invisible but essential component of the nursing home workforce.
As a social worker, Julie Kelly is ideally suited to play those roles for her mother.
After Carol was far away in Columbus, Kelly saw her mother twice during visits on her way back from her son's football games. She noted that Carol wasn't able to see her regular nurse practitioner — a crucial relationship and vital for continuity of care.
Kelly recalled how an administrator left Columbus to go to Bozeman for personal reasons once and volunteered to take Carol and her roommate for a visit.
"She brought them herself in her own personal vehicle," Kelly said. "That really epitomizes what this is — this is people's lives. ... That's the kind of people that we're talking about who are doing this work – and this is what's still happening. It's just not right."
Montana is down to 60 nursing homes after 11 either closed or announced closures in 2022, with one transitioning to assisted living instead.
In November, a state-funded study recommended a base rate $70 higher than the current $207 per resident per day — or an additional $54.2 million annually combined from the state and feds.
But Montana's public health department then proposed covering just 58% of that funding gap in the next state fiscal year and 36% in the second year of the biennium budget offered by Republican Gov. Greg Gianforte.
The back-and-forth in Montana isn't atypical of various disagreements or debates on nursing home Medicaid funding elsewhere. And it is a microcosm of a broader issue of balancing funds for institutionalized care versus home- and community-based services.
States must provide reasonable community-based treatment options for persons with disabilities and not unjustifiably segregate them in institutions, according to a landmark U.S. Supreme Court decision in 1999.
The Montana Department of Public Health and Human Services acknowledged the aforementioned Olmstead case as a key federal driver for the state and country to shift focus toward supports that help keep seniors in their own homes.
In an interview with Lee Enterprises, DPHHS Director Charles Brereton called Carol's circumstance "unusual" and "extremely unfortunate" — traumatic to her and her family.
Brereton said the state's priority is to keep individuals as close to home and their families as possible. The state has limited financial resources and is choosing to fund where demand exists, which Brereton said is "soaring" demand for home- and community-based services rather than nursing home care.
"A nursing facility that is operating at an extremely low census due to a variety of challenges and factors — that we do not discount — may not be financially sound," Brereton said. "The state does have concerns with continuing to fund facilities that are such a low census. It's very difficult for a skilled nursing facility, a nursing home, to keep its doors open when 30, 40% of their beds are full and Medicaid is their predominant payer."
The Montana Health Care Association says the state's occupancy argument deflects from the abysmally low Medicaid reimbursement rates.
Rose Hughes, the nonprofit's executive director, in an email said some nursing homes are modernizing by transitioning to private rooms. So occupancy rates are lower because buildings are licensed for two-person rooms.
Additionally, Hughes said the two latest closures were attributable to licensed nurses retiring or leaving for higher paying jobs. Contract staff were too expensive to replace them.
"Whatever our actual occupancy rate is, it would be higher if we didn't have to turn people away because we don't have the financial resources to hire staff to care for the people who are needing care and asking to be admitted," Hughes wrote. "Some of our facilities have waiting lists."
Staff woes and building investments
To Stephanie Skaggs, three teaspoons of honey can make all the difference in caring for an aging person.
Skaggs, a nurse administrator, shouldered more and more direct care duties as staff dwindled in her rural Oklahoma nursing home until it closed in mid-2021.
Servant Living Center's ownership dangled bonuses for nurses to drive over from other buildings. Hotel tabs were picked up if they agreed to work the weekend.
Unlike temporary or rotating workers, Skaggs said core staff remained great at anticipating and meeting residents' personal preferences despite increasing strains.
A chocolate chip cookie will entice Mr. Jackson to go shower. Mrs. Johnson always wants three teaspoons of honey in her tea. Help Mrs. Jones out of her blue dress and into her red one after she changes her mind.
"That's what they live for — little things like that — especially when they have no family coming to see them," Skaggs said.
The NASEM report points to high turnover among many types of staff and high use of temporary or traveling workers as factors associated with lower quality of care.
Nurses say a subtle change in a resident's behavior might signal a medical concern that goes unnoticed amid a revolving door of caregivers. And a staff shortage can lead to delays in or inadequate routine care of residents, from toileting and eating to responding to calls for assistance and medical needs.
Don Blose, CEO of Spanish Cove Retirement Village, told a House committee in September that 1 in 4 people in the U.S. will be age 65 or older by 2050.
The country has never been this old, Blose said, and if any health care sector has been set up for failure, it's aging services.
"We are so not ready for what is coming," he said. "In my assessment, an aging crisis is coming, and it will likely be the next public health emergency outside of another pandemic."
Spanish Cove, in a small suburb of Oklahoma City, finished constructing two wings in COVID-19's early months. Neither opened for two years because of staffing constraints that still prevent full occupancy.
There is a direct correlation between staffing ratios and quality of care, Blose said, and the old adage "you get what you pay for" unfortunately has come to pass in Oklahoma.
"Some facilities across the state have closed. Others — many others — are on the verge of peril and financial ruin," Blose said. "There's not a facility out there, including non-Medicaid facilities like mine, which can sustain the pace of what we've been experiencing."
One such nursing home closure was Ranch Terrace this past summer in a small Tulsa suburb.
It qualified to provide ventilator care — a complex care need specifically addressed by an Oklahoma Long-Term Care Services and Supports Advisory Committee Report in November 2019.
The report states many long-term care facilities in the state are archaic in design, such as small rooms and community showers, that won't be suitable nor practical for a growing aging population. That includes ventilator care and other specialized services.
Ranch Terrace co-owner Scott Rogers said they had been remodeling: a new roof; new floors; and two renovated hallways.
But Rogers said Ranch Terrace came up far short of recruiting and retaining enough staff to stay open. There were only 15 employees at the closure announcement when ideally 50 skilled nursing professionals would be on board.
"The staff of the long-term care facilities often become a second family to residents," Rogers said. "So to see the process of the closure of the facility and the emotions that were there, it was very difficult. Our seniors are the ones suffering from this staffing crisis."
Hospital backups and nursing home deserts
Ill-equipped, short-staffed or shuttered nursing homes can create problems elsewhere in the health-care continuum.
Hospital patients ready for discharge to a lower level of care can clog up hospitals if they have nowhere appropriate to go, which delays and threatens patient care in multiple ways.
In Nebraska, a Senate committee learned in late October that hospitals statewide are unable to discharge an increasing number of "difficult-to-place" patients — about a third of whom are on Medicaid.
So their recoveries might be hampered or delayed as they await discharge because hospitals aren't equipped to provide long-term rehabilitation. And emergency room wait times increase.
Worse, a smaller or rural hospital unable to treat a patient will have to hold the person until a bed opens at a hospital that can provide the necessary higher level of care.
"When you have to sit on that patient because there isn't a bed available where they can actually be cared for, it's terrifying," Adrienne Olson, chief nursing officer and vice president of patient care services at Bryan Medical Center in Lincoln, told the committee.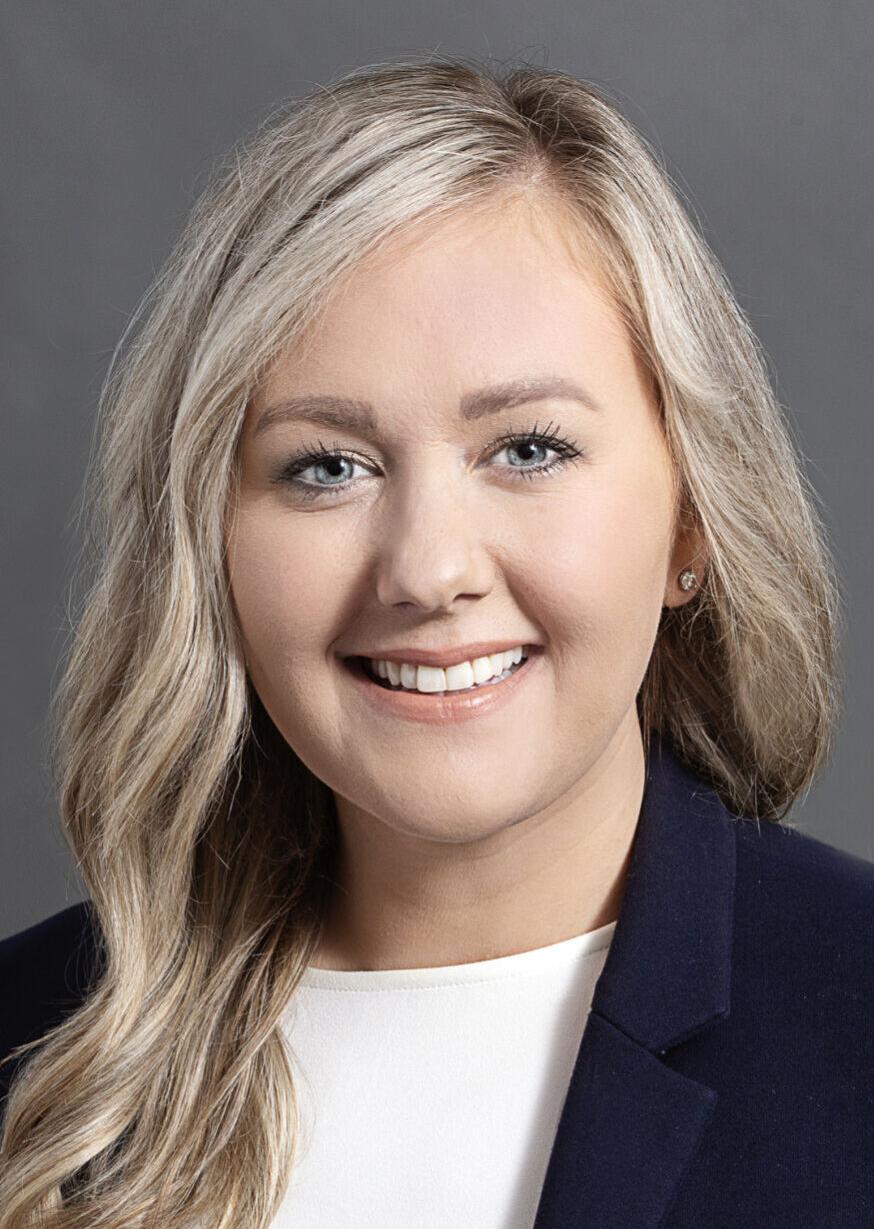 Olson said her hospital averages 20 to 40 patients at a given time who can't access appropriate post-acute care.
Henry Sakowski is the medical director for CHI Health Partners, which has 11 hospitals in Nebraska. His hospitals in the past year recorded more than 29,000 patient days attributed to avoidable delays — half of which stemmed from insufficient placement options.
Sakowski said patients who have baseline complex medical or behavioral issues often require ongoing skilled nursing or rehabilitation after hospital treatment.
"Skilled nursing facilities, however, are often unable or ill-equipped to safely manage these patients with complex conditions, and their previous caregivers are not able to provide the skilled care or rehabilitation that they now require," Sakowski said.
At least six nursing homes in Nebraska closed in the first eight months of 2022, exacerbating the problem, according to the Nebraska Health Care Association.
"Facilities that did close did serve these particular type of patients," Jalene Carpenter, NHCA's president and CEO, told the committee.
In an interview with Lee Enterprises, Carpenter said she is concerned that nursing home deserts are beginning to materialize.
Twenty of Nebraska's 93 counties don't have a nursing home. Another 26 counties only have one each.
Carpenter said demographic data show that Nebraska's rural residents ages 65 and older are growing at a rate faster than the younger demographic. So there isn't a workforce in place to support the state's increasingly aging population.
Rural nursing homes especially experience difficulties attracting employees for any positions, not just nurses.
While no doubt that nurses are important, Carpenter said the bulk of caregivers are certified nurses aides who provide the daily hands-on care, as well as staff who coordinate activities, perform housekeeping and meet dietary needs.
"You're talking about very small communities," Carpenter said. "Team members potentially have to drive an hour to get to work every day — transportation can sometimes be a struggle — so it is definitely a demographics problem that has only been heightened by the pandemic."
Regulations and perceptions
Insufficient staffing and onerous regulations are driving employee burnout and exits, a Texas Senate committee heard from multiple nursing home representatives in August 2022.
The committee received a bleak snapshot from a survey of nursing homes by Texas Health Care Association:
∎ 70% had limited admissions in the past 120 days because of staffing shortages;
∎ 66% were closing wings or consolidating residents in rooms to maintain fiscal solvency; and
∎ 50% expected to be unable to meet payroll and cover other vital expenses within three to six months of expiration of the temporary pandemic supplemental payments.
A long-time nurse administrator in the Dallas-Fort Worth area told Lee Enterprises that she has seriously contemplated leaving long-term care because of staff shortages and over-regulation.
More than a dozen of her best nurse colleagues have already done so during the pandemic.
Perhaps ironically, she has stayed because she worries leaving would further erode processes and create an unsafe environment.
"It's not enjoyable anymore," the nurse administrator said on condition of anonymity. "Really the only reason I stay is I feel an obligation to the industry and to my peers."
She said she worked 365 days straight during some of the worst of COVID-19 and still averages about 60 hours per week. Nursing administrators used to spend about a fifth of their time on recruitment and retention, she said, but now it's almost a full-time job on its own.
Adding to the burden, the nurse administrator said the sector is over-regulated to the point of paperwork taking time away from patient care — especially with staff shortages.
Nursing communities must navigate threats of sanctions for issues that hospitals are allowed to handle internally and without fuss from government regulators, she said.
The NASEM report notes federal oversight of nursing homes is uniform across states but that "considerable variation exists" in how it is carried out. And there is only modest evidence for its effectiveness despite such a prominent role.
"The regulatory model needs significant improvement, particularly in relation to uneven enforcement, but there is little consensus (or evidence) to suggest which approaches would ultimately lead to improvement in the quality of care for nursing home residents," the NASEM report states.
Kevin Warren, president and CEO of Texas Health Care Association, told the Senate committee that an unheralded aspect to address is negative perceptions of the profession itself.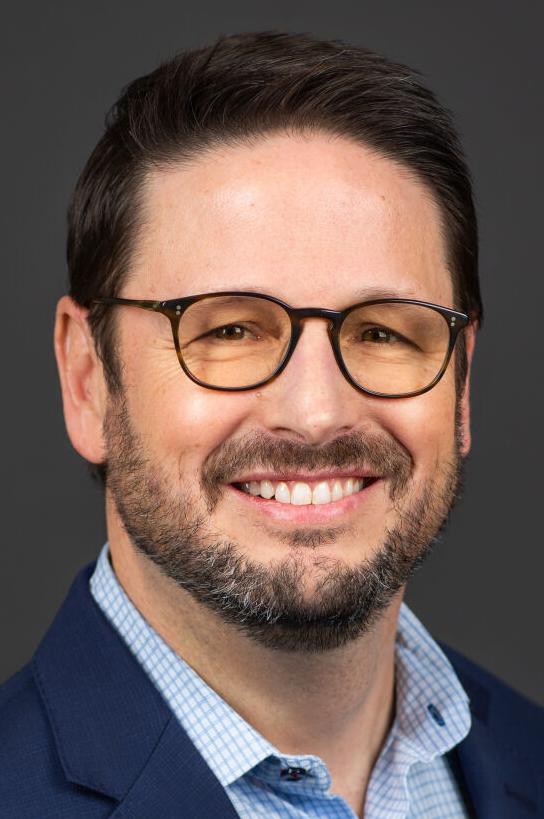 He said nursing home staff were heroes in the pandemic until they became vilified and blamed in media for spreading COVID among residents.
Warren referenced a Deloitte white paper that reported about a quarter of America's population is Gen Z — born between 1995 and 2012. The white paper says Gen Z doesn't form opinions of a company solely on the quality of its products or services but instead keys in on ethics, practices and social impact.
"So if 25% of our potential workforce is led to believe that they are negatively impacting our social community even though we know they're not — we are blessed to have them in these communities, in these facilities — it makes it very difficult to recruit them," Warren said.
ABOUT THIS SERIES:

The COVID-19 pandemic worsened nursing home staff shortages – causing capacity limits and closures – and exposed systemic shortcomings.

Lee Enterprises west region Public Service Journalism team examined the "Care Crisis" and its implications. The team explored the nursing home sectors in Montana, Nebraska, Oklahoma and Texas. Each state ranks poorly in federal quality ratings, staff shortages or turnover rates.

Nursing communities and advocates in those states are urging lawmakers to help improve care for America's growing health-assisted population by boosting Medicaid reimbursement rates and paying competitive wages to close historic cost gaps.

Reconvening state legislators armed with committee hearings testimony and data could start reshaping the future of nursing homes in 2023.
Corey Jones of Tulsa is a member of Lee Enterprises' Public Service Journalism Team. corey.jones@lee.net