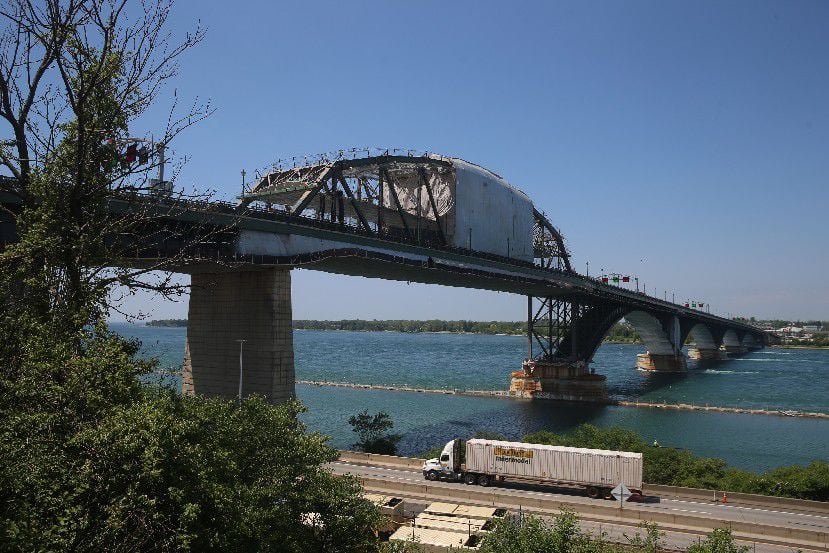 WASHINGTON – The U.S.-Canadian border will remain closed to nonessential traffic through Sept. 21, Acting Homeland Security Secretary Chad Wolf announced Friday.
"We continue to work with our Canadian and Mexican partners to slow the spread of #Covid19," Wolf said on Twitter. "Accordingly, we have agreed to extend the limitation of non-essential travel at our shared land ports of entry through September 21."
The decision means the border with Canada, as well as the border with Mexico, will have been largely closed for a full six months. The two nations agreed in March to close the border for a month, and have extended the closure on a monthly basis ever since.
The latest extension of the border closure comes as no surprise. It comes as several U.S. states battle summertime Covid-19 outbreaks.
Meanwhile, Canada has largely contained the spread of the novel coronavirus. That being the case, the Canadian public has shown little interest in reopening the border anytime soon. An Ipsos-Reid poll released in mid-July indicated that 85% of Canadians surveyed want the border closure to continue through the end of the year.
The chairs of the House Northern Border Caucus – Rep. Brian Higgins, a Buffalo Democrat, and Rep. Elise Stefanik, a Republican from New York's North Country – have pressed for loosening the tight border restrictions, but to no avail.
"We would love for the border to reopen but we certainly expected this decision," Higgins said Friday. "Unless and until our president takes this pandemic seriously and employs policies that protect Americans and support assistance to help communities, I'm afraid we are facing a long, tough road ahead."
The extended closure means land borders between the two countries are only open to:
• Commercial truck traffic
• People traveling for medical purposes, or involved in emergency response or public health
• Those traveling to educational institutions
• Those traveling for work
• Close family members who want to visit relatives in Canada and who agree to to quarantine for 14 days