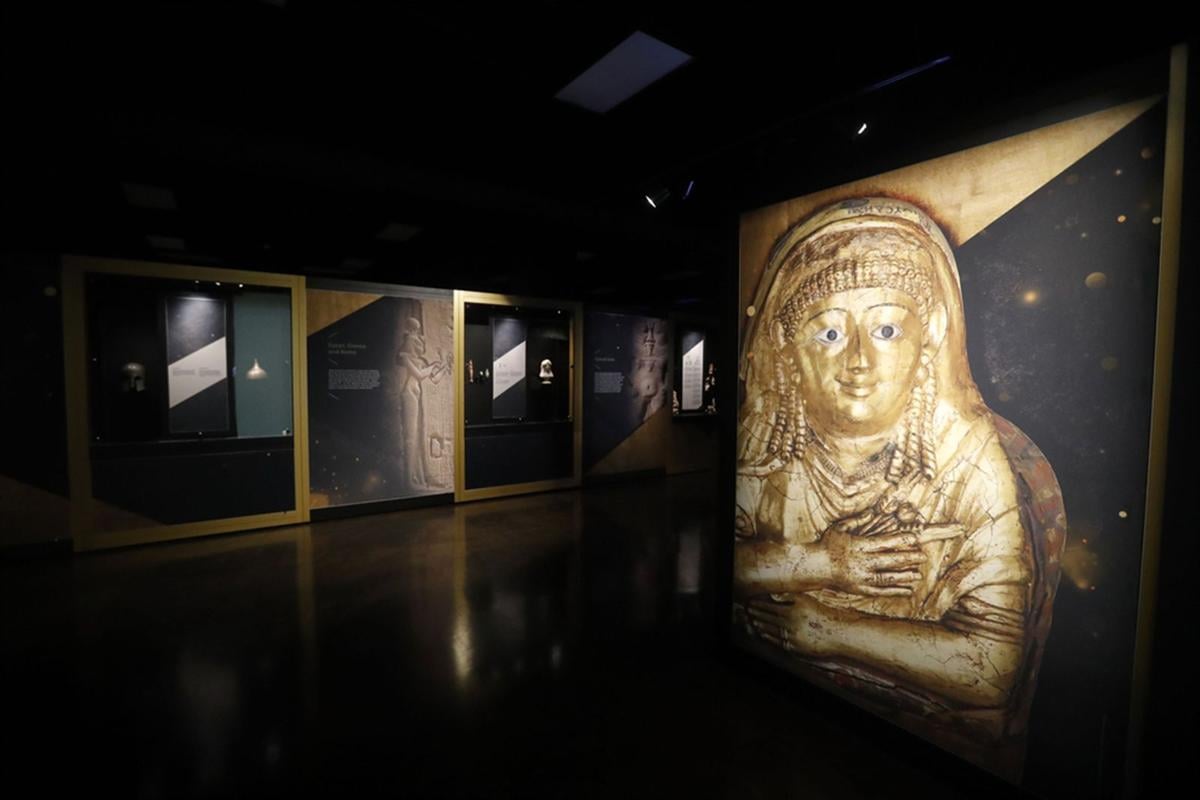 The Buffalo Museum of Science reopens Friday nearly four months after its closing amid the Covid-19 pandemic. Like most places, the opening comes with new rules.
Face coverings, social distancing and reduced occupancy will be enforced. The second-floor galleries will reopen, but the more interactive galleries found on the first, third and fourth floors, plus the 3-D cinema, will remain closed. Tickets must be purchased or reserved in advance, and the museum, for now, will be open only three days each week.
What hasn't changed is the U.S. premiere of the "Golden Mummies of Egypt" traveling exhibition, which has been extended to October 18. The $5 exhibit fee for members has been waived as a show of appreciation.
"It is very gratifying that we are finally at the place where we can again reopen our doors and invite the community into the museum, and we can do it in a way that we feel confident offers a safe experience," said Marisa Wigglesworth, the Buffalo Society of Natural Sciences president and CEO.
Wigglesworth said the museum's exhibit team made recommendations on how to adapt the second floor, and will do the same for the other floors once the museum reopens.
The number of days each week the museum will be open will increase after museum officials can evaluate the safety protocols.
"We want to make sure the flow for visitor arrival is manageable, and that we can keep up with the cleaning and sanitizing protocol we have outlined," Wigglesworth said. "So, really for us it's a matter of testing first and making sure we are ready to be the best visit location for our community."
Wigglesworth said it would be one or two weeks before they're confident to expand the number of days the museum is open.
All tickets will have a designated entry time to stagger admission and allow ample room for social distancing, though people are allowed to stay as long as they'd like.
Visitors will receive a complimentary stylus to engage with interactive touch screens and exhibit buttons to avoid the need to touch exhibit surfaces.
Tickets for the "Golden Mummies of Egypt" exhibit, which includes access to all of the second floor galleries, are $19 for adults and $16 for children 2-17, seniors 62 and older, students and military. Entry is free for museum members and children under 2 years of age. Family memberships, which include entry to the mummies exhibit, is $80. 
The admission waiver for members shows they're appreciated, Wigglesworth said. The 12-month period of membership has also been extended for the number of weeks the museum was closed.
"We felt this was something we could do to show how much we value our members and that we want them to come see us again and again," Wigglesworth said.
The full Buffalo Society of Natural Sciences Covid-19 reopening plan and ticket information can be found at sciencebuff.org.
Mark Sommer covers preservation, development, the waterfront, culture and more. He's also a former arts editor at The News. 
Concerned about COVID-19?
Sign up now to get the most recent coronavirus headlines and other important local and national news sent to your email inbox daily.