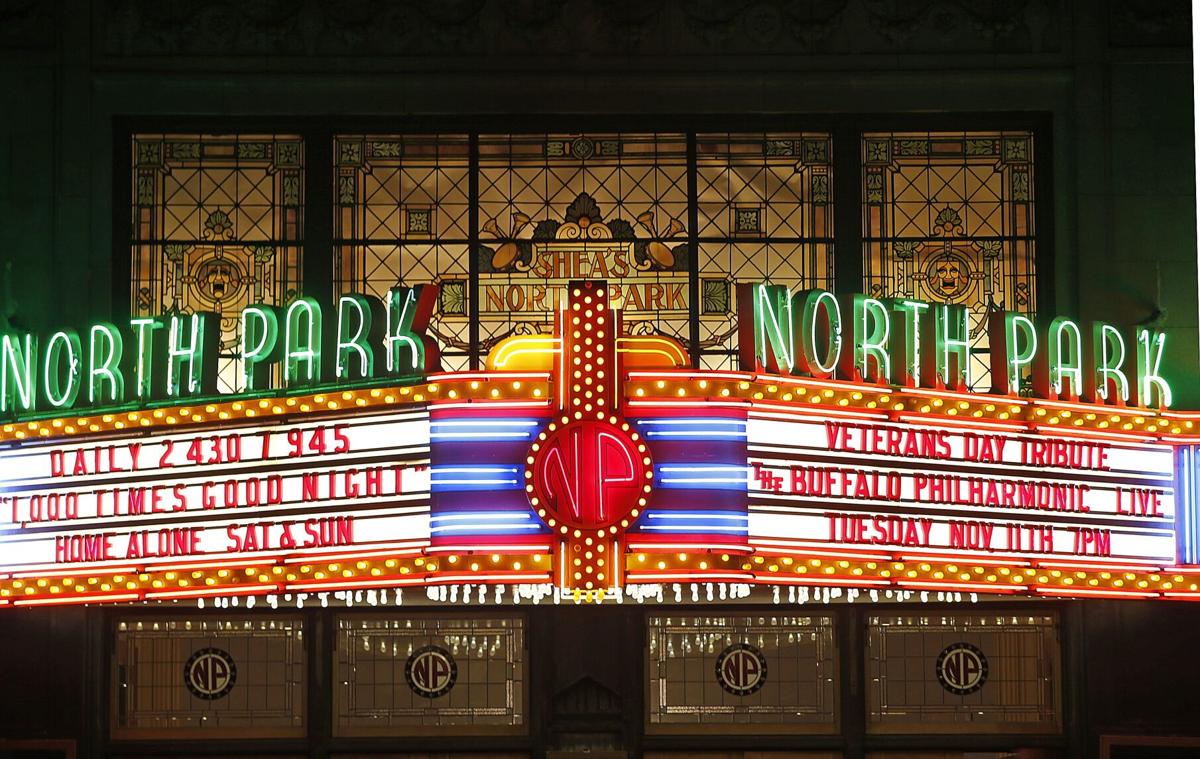 Starting next week, movie theater capacity will increase to 33%, while museums, aquariums, zoos and botanical gardens will be allowed to boost the capacity of their venues to 50%, Gov. Andrew M. Cuomo announced Monday.
Meanwhile, Cuomo added that the capacity for large-scale arenas and event venues will be increased to 25% beginning May 19.
With limited capacity and numerous safety guidelines in place, area theaters are ready for patrons to come back to view movies on the big screen.
"May 19 is not a random date," the governor said Monday during an update on the state's reaction to the Covid-19 pandemic.
"We've been speaking with the teams, we're optimistic and that would be a time when playoffs would begin. At the same time, it's about pivoting from Covid close-down to post-Covid reopening. There's a season for everything and this is the season for renewal and for change," he added.
Cuomo said social distancing, the wearing of masks, temperature screenings and all other health and safety protocols remain in effect as some restrictions on capacity are lifted.
"Yes, that is the plan," Poloncarz told The Buffalo News on Thursday, when asked if the Bills/Sabres mandate for all fans to be vaccinated would extend to concerts at these same facilities.
After the Covid-19 pandemic, Cuomo said the state is not just going to rebuild, but replace and reimagine what it should be.
"Renew what we should be and let's build to that standard," he said.
The governor said that many cities still suffer from the mistakes that were made in the 1950s and 60s, in which waterfronts were blocked off, instead of being the attraction.
"You want to reconnect with that waterfront and we're doing that in Buffalo and Rochester and in Albany," Cuomo said.
He said state officials have defined and prioritized the state's goals.
"We have two goals, two priorities, both important. First, keep the Covid rate down, vaccinate New Yorkers. We work at that 24 hours a day," Cuomo said.
"Second, spring is here, we're reopening. We're not just building back New York, we're building it back better than ever before. After you've gone through a trauma in life, whether it's a natural disaster or whatever, that's a moment to learn and to grow and to improve. That's what we did post-9/11, that's what we did post-Hurricane Sandy, that's what we're going to do post-Covid," the governor added.
More than 128,800 Western New Yorkers have contracted Covid-19 since March 2020 and 2,515 ha…
Cuomo said Monday that the state's overall Covid-19 positivity rate is 2.9, and that statewide, there were 44 new deaths, which he described as relatively good news, even though, he said, one death from Covid-19 is one too many.
As for Covid-19 hospitalizations, Cuomo said there were 3,700 across the state, with 836 people in intensive care units. Cuomo said there were 521 intubations among Coivd-19 patients across the state.
He described all of those numbers as good news.
"If you look at the numbers, you don't really look at the numbers day to day. We look at the trend of the numbers, and where we are now is the lowest since Nov. 13th. Why is that important? Nov. 13th is pre-Thanksgiving, pre-holiday surge, pre-any of the increase. So we're actually back to where we were before we hit the holiday increase. So that's very good news. Hospitalizations also continue to decline," Cuomo said.