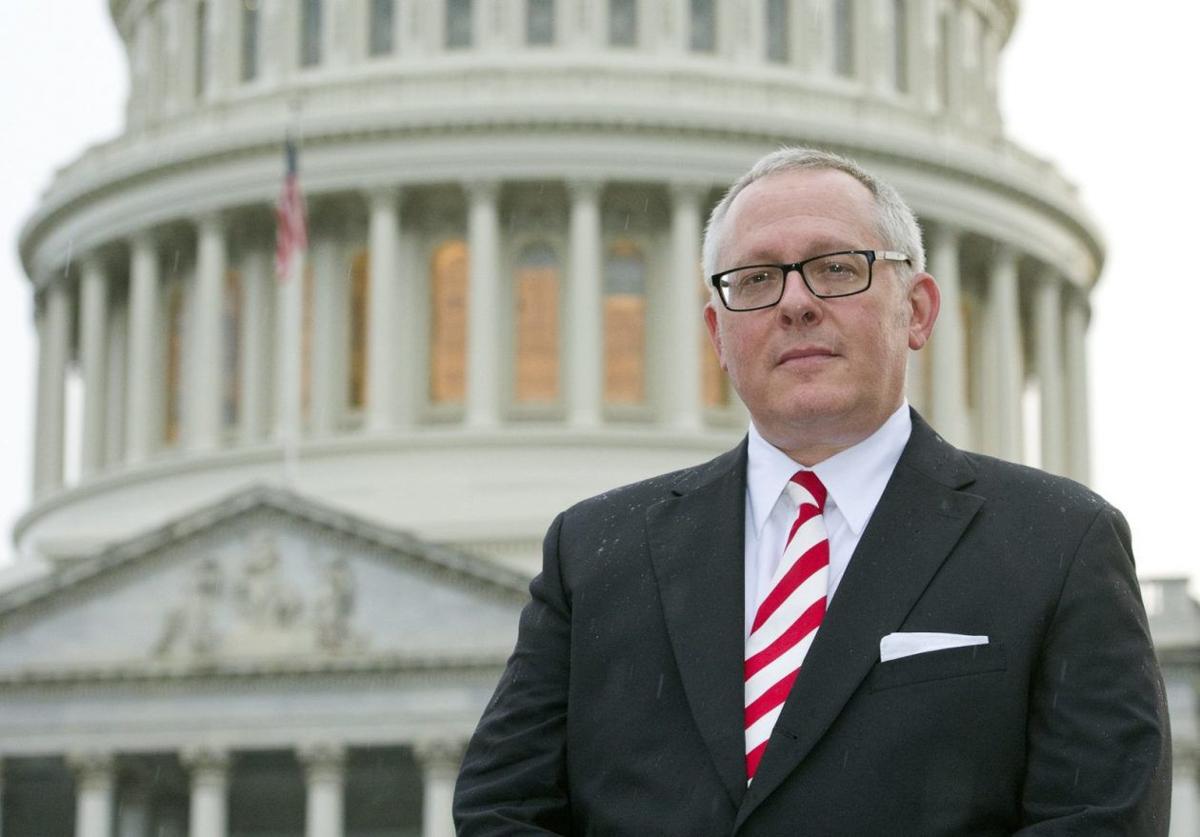 Michael R. Caputo, the East Aurora political consultant at the center of controversy over the Trump administration's Covid-19 messaging, has been diagnosed with cancer.
Assemblyman David J. DiPietro, R-East Aurora, acting as Caputo's spokesman, said Thursday that the Health and Human Services spokesman on leave from his assistant secretary post has "squamous cell carcinoma, a metastatic head and neck cancer which originated in his throat."
"He is now home in Western New York, resting in the loving arms of his family, under the watchful eye of Jesus Christ," DiPietro said in a written statement.
Caputo, who was diagnosed after surgery last week for a lump on his neck at the National Cancer Institute in Bethesda, Md., has yet to determine where further treatment will take place, he said Thursday.
A veteran of Carl P. Paladino's 2010 run for governor as well as President Trump's 2016 campaign, Caputo ignited a firestorm in recent days after accusing government scientists of "sedition." He told The Buffalo News last week that he has endured significant pain in recent months after discovering a "walnut sized" bump on his neck that he labeled a "swollen lymph node." 
"It's something I've been dealing with for months but didn't do anything about it," he said then, "even though I work in a building full of doctors."
Caputo, 58, said he entered the National Cancer Institute at the urging of Dr. Robert Redfield, director of the Centers for Disease Control and Prevention, who noticed the lump, and that the president directed arrangements for his admission and had checked on him.
"The Caputo family wants to thank President Donald Trump and Secretary Alex Azar for their friendship and support," DiPietro said Thursday, referring to the HHS secretary.
Caputo is on a 60-day leave from the federal government after posting a Facebook Live claim that some doctors from the Centers for Disease Control and Prevention, the agency battling the Covid-19 pandemic, were involved in an anti-Trump conspiracy.
The House Select Subcommittee on the Coronavirus Crisis earlier this month launched an investigation after Politico reported that Caputo's hand-picked science adviser, Paul Alexander, had been attempting to influence the CDC's Morbidity and Mortality Weekly Reports on the Covid-19 pandemic.
Then Caputo took it further last week by saying: "The scientists in the bowels of the CDC, deep in the bowels of the CDC, have given up science and become political animals" aimed at undermining Trump. Caputo also said: "The partisan Democrats, the conjugal media and the scientists – the Deep State scientists – want America sick through November."
Caputo later apologized for the Facebook remarks to HHS staff, and acknowledged last week to The News that his social media presence has caused him problems in the past. In 2016, after working on Trump's New York primary campaign and in preparations for the Republican National Convention in Cleveland, he resigned after mocking the firing of campaign manager Corey Lewandowski on Twitter.
"It has not added up to successful use of social media," he acknowledged last week.
CDC officials have since disputed Caputo's claims.
Caputo indicated last week he intends to return to duty after the leave, but those plans may change with whatever cancer treatments lie ahead.
In his Facebook post, Caputo lamented living and working alone in Washington away from his family in East Aurora, even acknowledging "my mental health is affected." But he told The News last week that his physical health stands as the reason for his leave, pointing to the lymph node procedure.