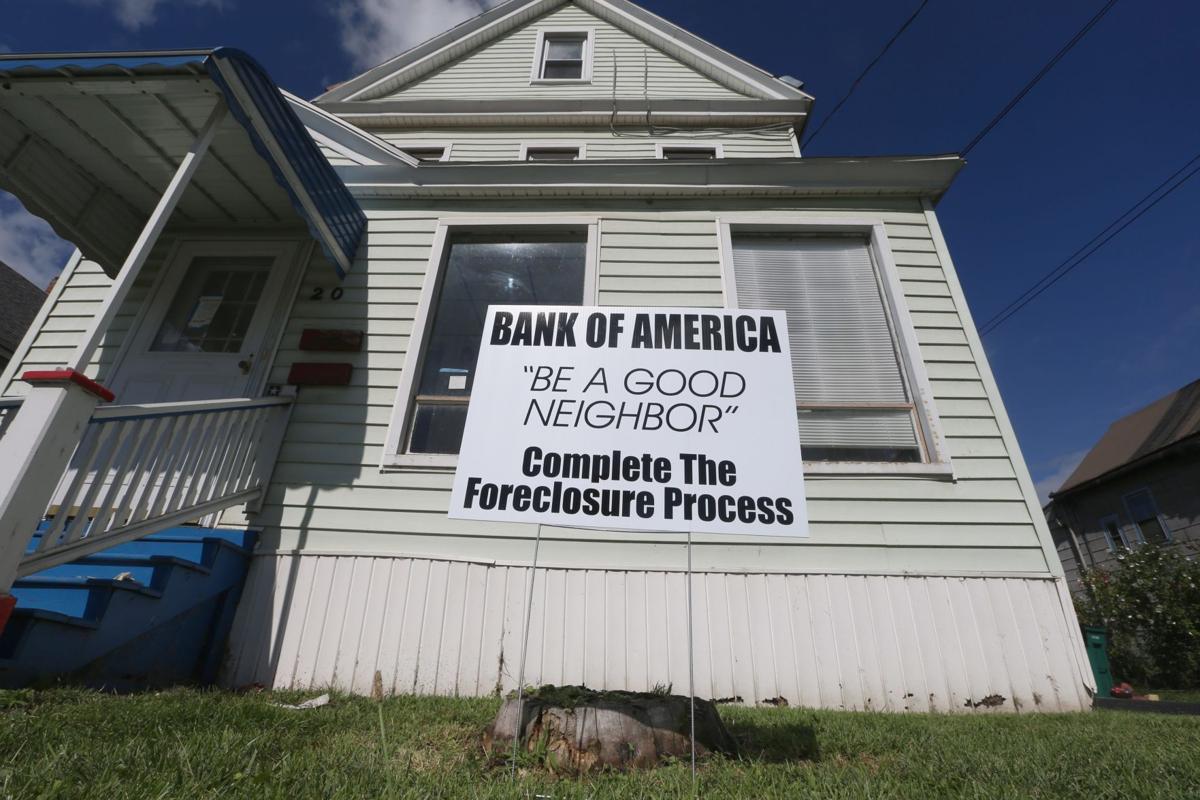 Banks have opened foreclosure proceedings against more than 600 Erie County homeowners since the start of the year, prompting the Erie County Clerk's Office to create a new Zombie Foreclosure Task Force.
Two-thirds of the 617 new foreclosures are in Buffalo, Lackawanna and the first-ring suburbs.
"We are in crisis, and these numbers prove we need to address this crisis," County Clerk Michael P. Kearns said Thursday.
One-third of the new foreclosures proceedings happened in Buffalo, where the process began for 206 homes in the first half of this year, said Kate Lockhart, foreclosure data manager with the Western New York Law Center.
But about as many foreclosures, 200, started in the first-ring suburbs, including 72 in Cheektowaga and 46 in the Town of Tonawanda, according to a study released by the center.
"This is not just an urban issue," she said.
Zombie homes are houses that banks have begun to foreclose on but haven't completed the process for long periods of time, resulting in vacant, untended properties that become community eyesores and neighborhood burdens.
Not all foreclosure actions result in zombie homes. The Clerk's Office is working with the County Executive's Office to see if more data can be collected to get a more accurate sense of how many zombie home properties exist, Kearns said.
Some communities have created local zombie task forces. But Thursday marked the start of a countywide organization to tackle the problem in a more coordinated way.
The new task force, which will include public officials, representatives from housing and human services organizations, block clubs and other agencies, will meet quarterly and focus on ways to provide more effective outreach to homeowners facing foreclosure, said Ta'Ria Wideman, the AmeriCorps volunteer spearheading the task force effort.
Beverly Moore, housing coordinator for the Buffalo Urban League, reminded residents facing foreclosure that free help exists in the community.
"Foreclosure is nothing to be embarrassed about," Moore said. "Life happens. What we're going to urge homeowners to do is to seek assistance. Do not stick your head in the sand."
In January, Kearns unveiled a program enabling cities, towns and villages to have direct access to Erie County Clerk's Office databases showing all new foreclosure actions in their communities.  The program, called ALERT – Accessing Lis Pendens Data for Erie County and Reporting to Towns, Cities and Villages – provides information to localities.
The information includes not only property addresses, but the name of the bank foreclosing on the property and the name of the lawyer handling the legal process. That information was designed to allow communities to take action early to keep properties from turning into "zombies."