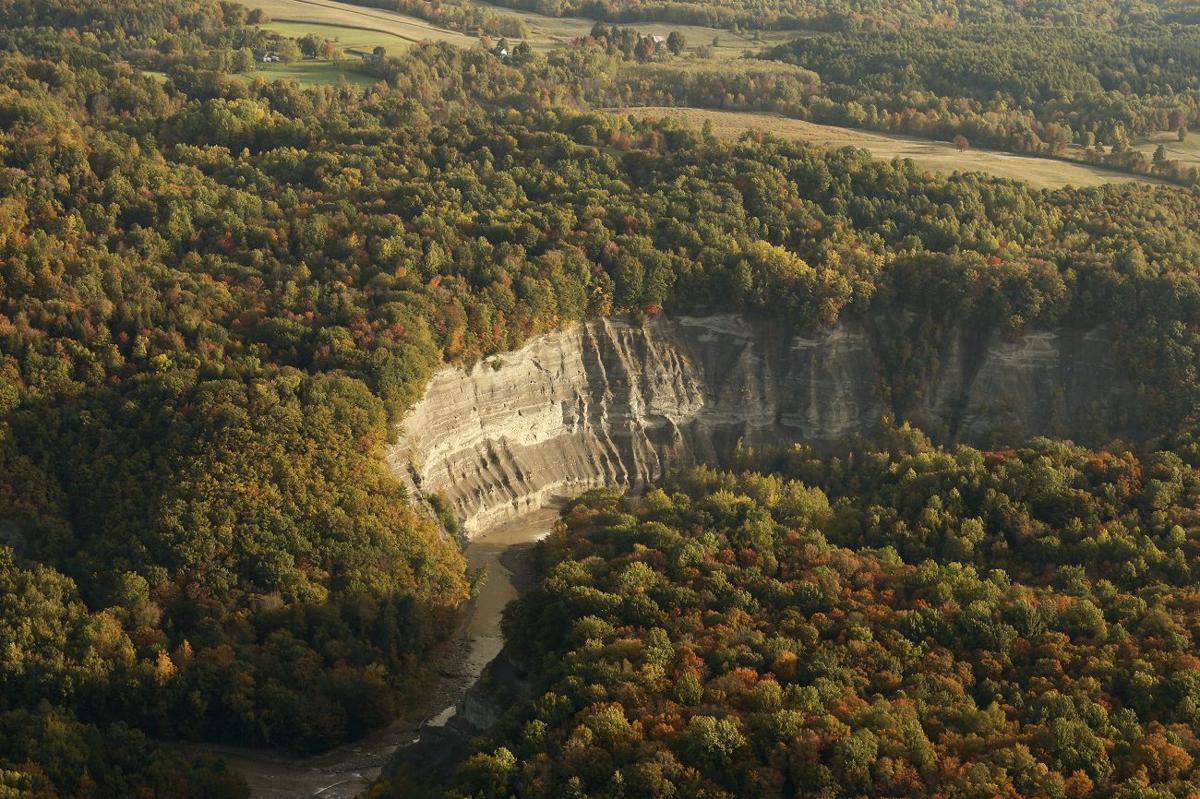 Conor J. Long was exploring the gorge along Cattaraugus Creek with a group of three friends, officials said, when emergency responders were called shortly before 3 p.m.
Long fell about 60 feet while trying to climb a waterfall and suffered serious head injuries, Gowanda Fire Chief Nick Crassi said.
Long's death marks at least the seventh fatality at Zoar Valley over the last 15 years, according to Buffalo News archives.
Last summer, two parents from South Buffalo were killed in Zoar Valley when they fell more than 100 feet off a cliff while hiking with their children, who survived. Notices of claim, precursors to lawsuits, have been filed against New York State and the state Department of Environmental Conservation by a family member accusing the state of being negligent for how the area is maintained and marked with warnings.
Long, who just turned 20 earlier this month, graduated in 2017 from Hamburg High School, where he served as student government president, student representative to the Hamburg School Board and was a member of the swim and track and field teams.
He was warmly remembered in Facebook posts Monday.
"Conor swam with my brother in high school, and made such a big impact on the team, and the school in general," Megan Vail posted. "I never saw him without a smile on his face, or cheering his teammates on. Truly an amazing person, inside and out. It was an honor to know such a kind soul."
A GoFundMe page set up to help pay for funeral expenses surpassed its $10,000 goal in just several hours Monday. Long's classmate, who started the GoFundMe page, said on Twitter that Conor "lived for giving back to his Hamburg community."
In a world full of dark Conor only brought light. No matter who you were, or what you did, he was your friend and could make you smile.

It sounds so cliché but tomorrow is really never promised. Tell those around you that you love them and always treat others like he did.

— Ryan Dils (@chrome872) July 30, 2018
Zoar Valley is a state forest about 33 miles south of Buffalo. Known officially as Zoar Valley Multiple Use Area, the land is not a state park but rather a wild preserve with a deep gorge and sheer cliffs.
Long's friends called 911 and dispatchers were able to get a good idea of their location by pinging their cell phone. Emergency responders from the Gowanda Fire Department entered the gorge near Point Peter Road, and the incident happened about a mile upstream, Crassi said.
The Buffalo News: Good Morning, Buffalo
The smart way to start your day. We sift through all the news to give you a concise, informative look at the top headlines and must-read stories every weekday.