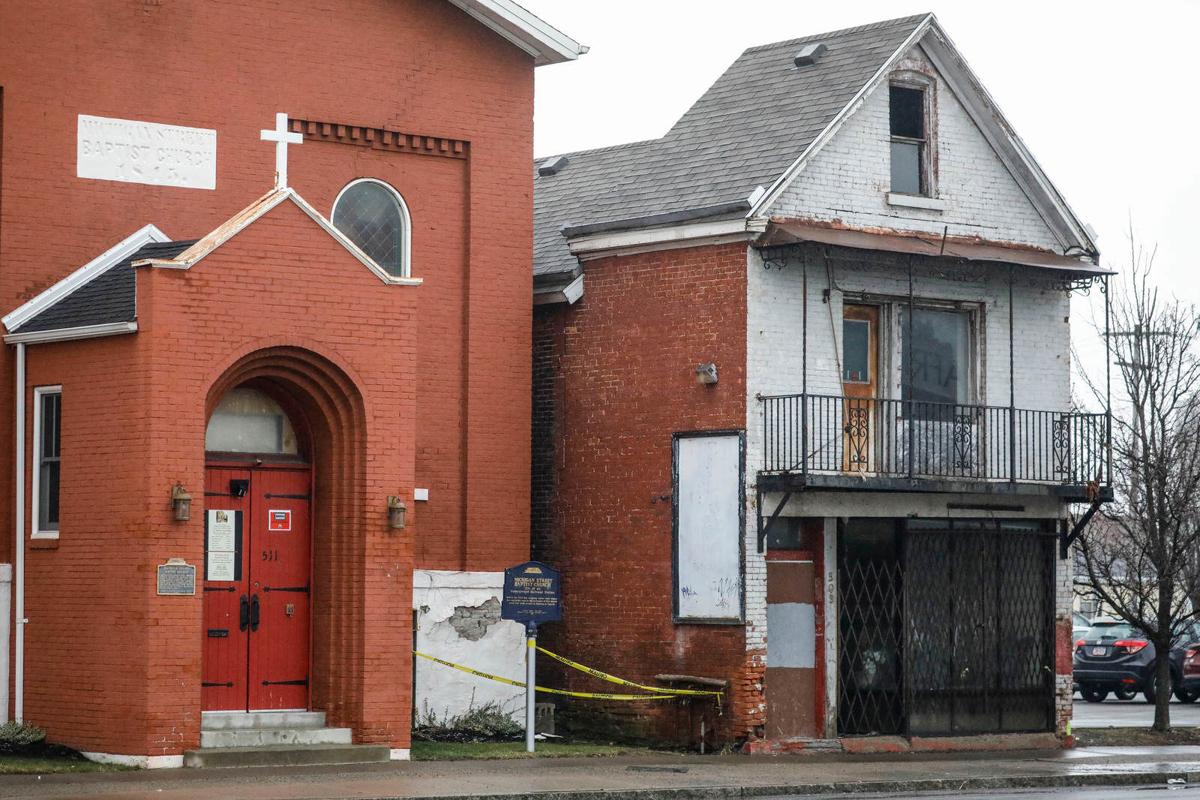 A Black-owned Buffalo radio station will occupy a soon-to-be-renovated building at 509 Michigan Ave. in the city's African American Heritage Corridor, Mayor Byron W. Brown announced Thursday.
Vision Multi Media Group, the parent company of WUFO, was selected by the city to become the permanent tenant of the structure next to Michigan Street Baptist Church. The move will happen after the building is renovated and an identical structure is built as part of a redevelopment project.
"It was a very extensive process to find the right tenant for that building that will be built out at significant cost," Brown said of WUFO's selection.
The announcement was made during a news conference at WUFO's current location at 143 Broadway.
Assembly Majority Leader Crystal Peoples-Stokes, described by Brown as one of the major drivers in the African American Heritage Corridor, has been a longtime supporter of the building at 509 Michigan, which will be redeveloped with over $1 million in state funds secured by Peoples-Stokes, Brown said.
People-Stokes said she envisioned the project 20 years ago and began investing public dollars back when she was an Erie County legislator. She also pursued state legislation that established Michigan Avenue as the African American Heritage Corridor. A master plan for the project also was established.
"One of the things the master plan made clear is that there should be no more demolitions on Michigan Avenue, from Ferry (Street) all the way down to Shiloh (Baptist) Church," Peoples-Stokes said.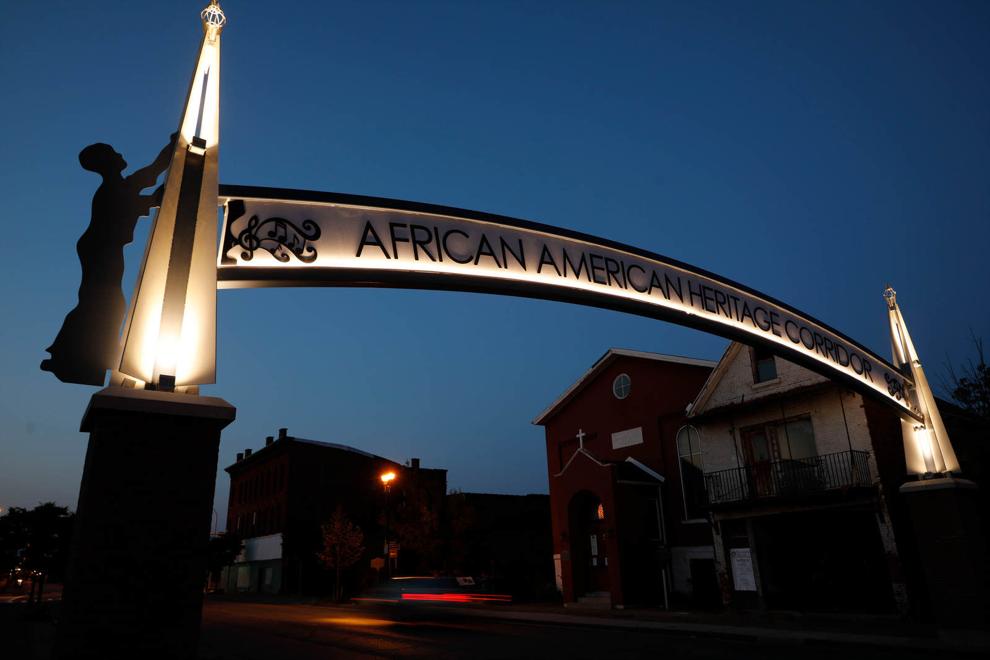 She said the 19th-century building at 509 Michigan is in an area where abolitionist and freedom fighter Harriet Tubman may have walked and also in the vicinity where the Niagara Movement was founded, which led to the establishment of the NAACP.
"The importance of keeping that building livable is, to me, critical," said Peoples-Stokes.
"The thought that, not only will that building be there, but it will be twinned – so there will be another that looks just like it – is quite admirable. I think it's a great plan," she added.
Common Council President Darius G. Pridgen also worked with Brown's team in coming up with the selection process for a long-term tenant for the building.
Work is expected to start in late summer, with completion in 2022.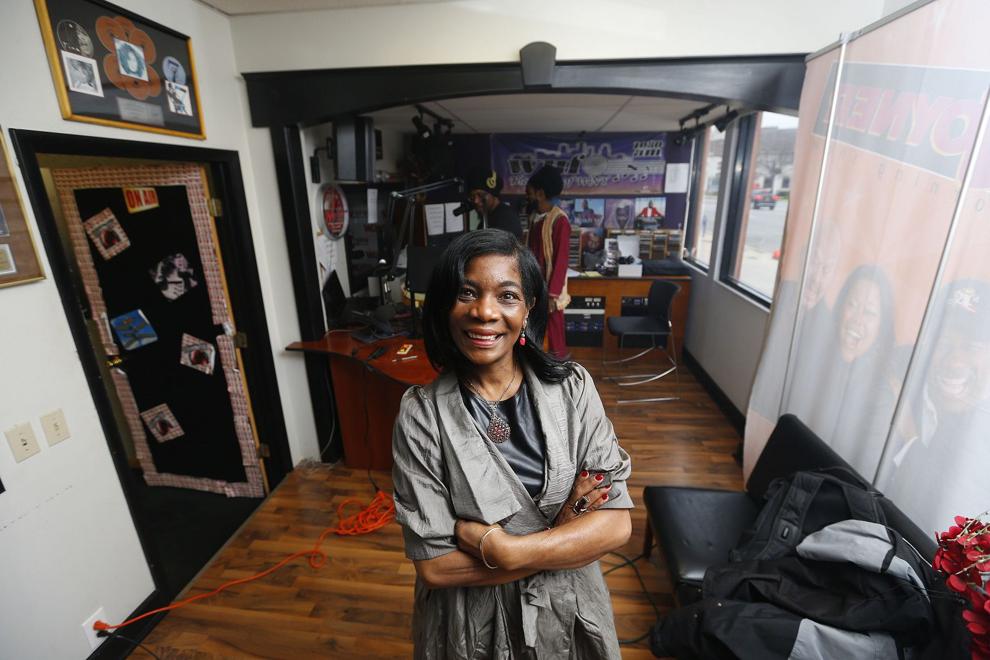 Pridgen said Vision Multi Media Group CEO Sheila Brown is the first Black woman to own an AM/FM radio station in New York State. Her radio station broadcasts as Power 96.5 FM and Mix 1080 AM.
"What is so significant is that Durham A.M.E. Zion Church sits right down the street, which owns, along with the federal government, the house of Harriet Tubman, a woman who was a trailblazer," said Pridgen.
"So, in the African American Heritage Corridor, to have a woman who is of African American descent who is the owner of not only an AM station, but also an FM station, and also a museum that is to come to this area is a great day for Buffalo," Pridgen said.
Sheila Brown said she was humbled to have her business selected.
"I look forward to this partnership with the City of Buffalo for years to come," she said.
The Common Council still has to vote on the selection.   
Carmina Wood Morris Architecture of Buffalo donated the plans for the stabilization and construction project.  
Terry Alford, executive director of the Michigan Street African American Heritage Corridor Commission, said the Black Radio History Collective will play an important role in the corridor.
"I would like to congratulate Sheila Brown and the WUFO Radio family in finding a new home for their Black Radio History Collective," Alford said in a statement. "We view WUFO Radio's Black Radio History Collective at the historic 509 Michigan as an integral component of the plan that will allow for the development of a true living and walking museum for the city."