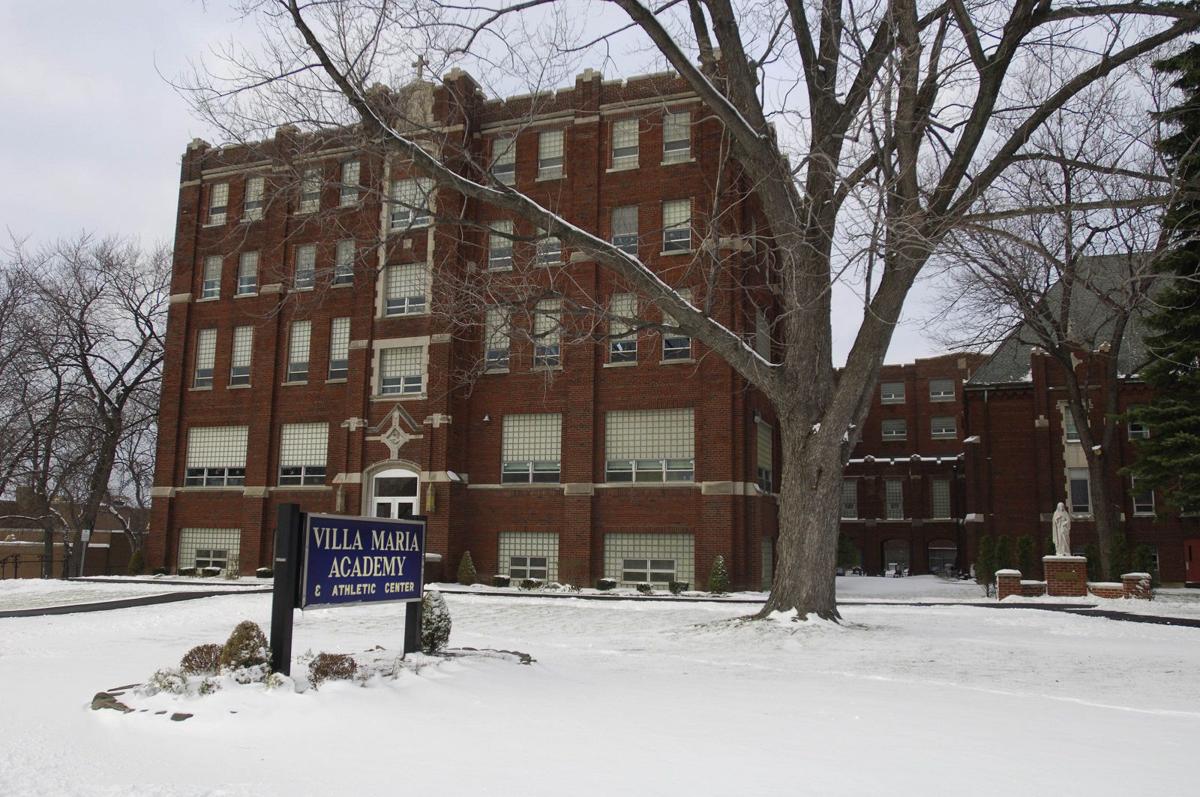 Construction is expected to begin this spring on a project to convert half of the former Villa Maria Academy in Cheektowaga into a 67-unit affordable senior residence.
A partnership of Queens-based CB Emmanuel Realty, Buffalo-based Delta Development of Western New York and Catholic Charities are working with Trautman Associates and Preservation Studios on the $15 million project to reuse the closed former all-girls Catholic high school.
The six-story Gothic Revival-style building was erected in 1927 for the Felician Sisters of St. Francis to house both the Motherhouse and Novitiate, as well as a public and private chapels, and a boarding and day school. It's located on the edge of the Villa Maria College campus.
The Sisters still occupy the convent and chapel, but closed Villa Maria Academy in 2006 because of declining enrollment and financial challenges, leaving half the building vacant and unused.
Under the plan that was approved by the town last year, the redevelopment project would occupy about 80,000 square feet on the western half of the complex at 600 Doat St., which also includes the Villa Maria Motherhouse. Plans also include a parking lot, secure courtyard, resident storage areas, office and meeting space, and a central community room plus shared community space on each floor.
The 55 one- and 12 two-bedroom apartments will range in size from 666 to 793 square feet, according to diagrams, and will rent for $596-$730 per month. They are aimed at low-income and "very low-income" seniors aged 55 and up, and will be funded through Empire State Supportive Housing Initiative funds, making them affordable for households earning 60% or less of the area median income.
Twenty-one of the units – all one-bedroom apartments – will be reserved for elderly and frail residents at risk of homelessness because of health conditions, but CB Emmanuel principal Benathan Upshaw stressed that the developers will work with Catholic Health to identify potential tenants, rather than "taking homeless people of the street."
These units will also be funded through the state Homeless Housing Assistance Program, bringing affordability down to 30% of the median income.
Catholic Charities will provide tenants with care coordination, social services, physical and behavioral health, money management, independent living skills training, legal services, veterans services, job training and a clothing closet and food pantry.
The residents will also have access to congregate aides and other services through Catholic Health's implementation of a Programs of All-Inclusive Care for the Elderly initiative, which helps seniors receive health care in their community so they can stay in their homes.
The original plan for Angela's House, unveiled in early 2019, called for supportive housing for female-led single-parent households, particularly women veterans and victims of domestic violence, as well as low- and moderate-income families. The project was named for one of the order's founders, Blessed Mary Angela Truszkowska, who worked with women and children.
But the development team changed direction a few months later after they failed three times to get funding, and switched to the supportive senior housing, still called Angela's House.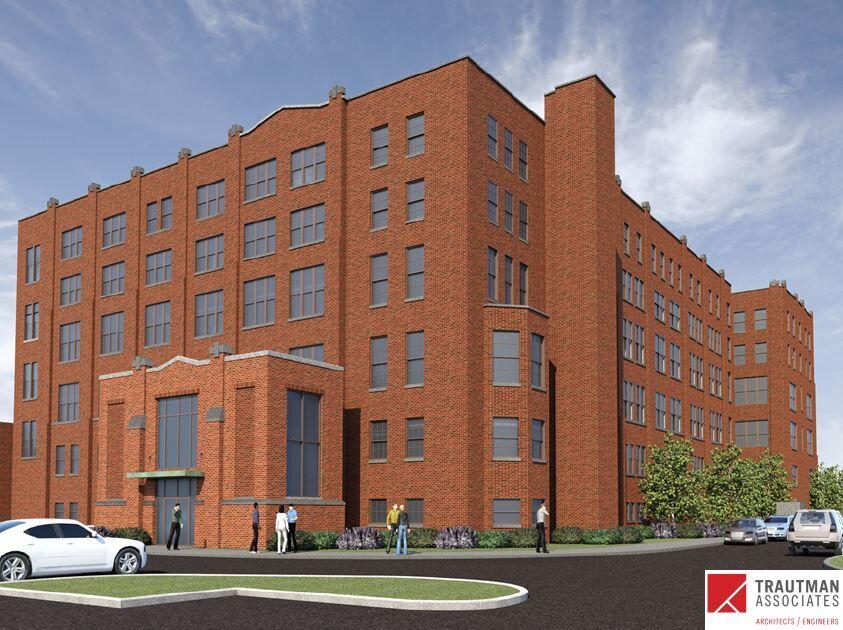 Officials are in the process of nailing down the financing for the project – whose total cost exceeds $21 million, including construction – before they start work in April.
The developers are using $3.7 million in HHAP funds, a federal low-income housing tax credit of $10.1 million, state and federal historic tax credits of $5.5 million, a $1.7 million loan from New York State Homes and Community Renewal, a $200,000 HOME Funds loan through the town and $60,200 in incentives from New York State Energy Research & Development Agency.
RP Oak Hill is handling construction, which is expected to finish in late 2022.