A free beer with a Covid-19 shot in Buffalo. Savings bonds for those willing to roll up a sleeve in West Virginia. A free ride by Uber and Lyft to the nearest vaccination site just about anywhere across the country.
Consider these the "carrot" approaches to boosting U.S. vaccination rates.
Health care leaders in Western New York predict that is just a start of the pressure unvaccinated state residents will feel as the desire to bury the coronavirus pandemic intensifies.
"Since we still have a moderate amount of disease, it makes sense to have unvaccinated individuals, who are the major transmitters of the virus, still wear masks indoors and perhaps in selected outdoor settings," said Dr. Thomas Russo, professor and chief of infectious diseases in the University at Buffalo Jacobs School of Medicine and Biomedical Sciences.
"The logistics of doing that will be challenging," he said. "The honor system will undoubtedly be imperfect."
To be sure, those who are unvaccinated will soon be able to blend in easily in more and more places where the fully vaccinated will soon more comfortably shed their masks under the latest CDC recommendations to mingle with others.
But there will be exceptions as businesses, schools and large venues start to consider proof of vaccination or a recent negative coronavirus test as requirements for admission.
"Hopefully, the decreased recommendation for masking will give further incentive for vaccine-hesitant individuals to vax up. That's more of a carrot than a stick approach," said Dr. Alan J. Lesse, associate professor and vice chair of the Department of Medicine at the UB Jacobs school.
"There are going to be lawsuits no matter what," Lesse said. "You're not going to stop that. But I do think governmental agencies, in particular, and companies will have a stronger argument for mandatory vaccination."
Russo predicted immunity for the vaccines used in the United States will last at least a year, and keep those immunized from hospitalization or death if they are infected with even one of the known variants of SARS-CoV-2. The protection, he said, will be superior to those who developed antibodies from being infected from the virus.
Limits for those who choose not to get vaccinated may seem unfair, but this will be a time when the principles of individual rights are up for debate between those who got vaccinated and those more likely to spread the novel coronavirus, with those in authority over public and private property weighing how to best protect the safety of all those they serve.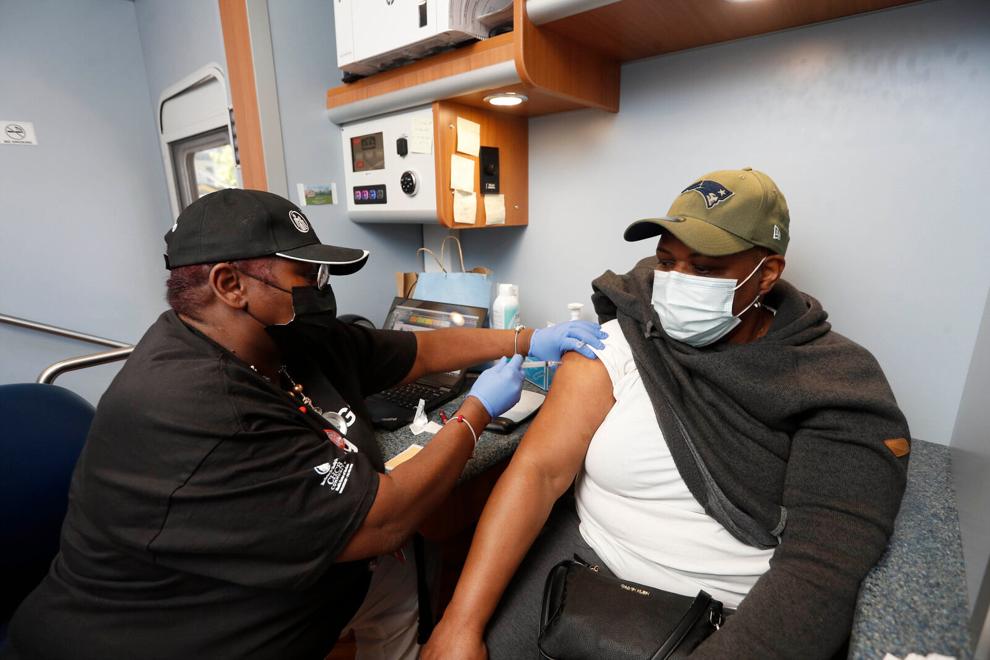 The U.S. Supreme Court ruled decades ago that states can require vaccinations for school children. The Equal Employment Opportunity Commission issued guidance in December, when Donald Trump was president, that employers could require a Covid vaccine for those who return to the office. Businesses – some like gyms and restaurants already pinched for workers and customers as the region reopens – will have to manage the pandemic-related requirements and expectations for the vaccinated and unvaccinated alike.
Like the pandemic itself, it will be a challenge in a country where citizens value their liberties.
Still, the notion of shared responsibility goes back to Thomas Hobbes, a 17th-century English philosopher who inspired the American Founding Fathers with the idea people should be able to do almost anything they want – as long as they don't endanger others. That is why government is necessary, Hobbes argued in his social contract theory. The idea creates limits in societies that value life and collective safety.
Those on the leading edges of health care have begun to focus on the most common personal differences and objections when it comes to hesitancy as the worldwide vaccine supply grows.
In a nation with free speech, you cannot falsely yell fire in a crowded theater and risk a stampede.
If you motor roadways drunk or recklessly, you face losing your driving privileges, jail and personal injury lawsuits.
Maskless people who have deliberately coughed into the faces of essential workers in the region, and elsewhere, have been charged with endangerment.
Cuomo gave a glimpse in Buffalo last Wednesday of how those in positions of authority will try to balance competing interests when he announced the state would raise capacity limits for coming Toronto Blue Jays baseball games at Sahlen Field, while requiring those vaccinated and those not to sit in separate seating sections at the minor league home of the Bisons.
Here are the other key places Russo, Lesse and others predicted will also need to strike a balance: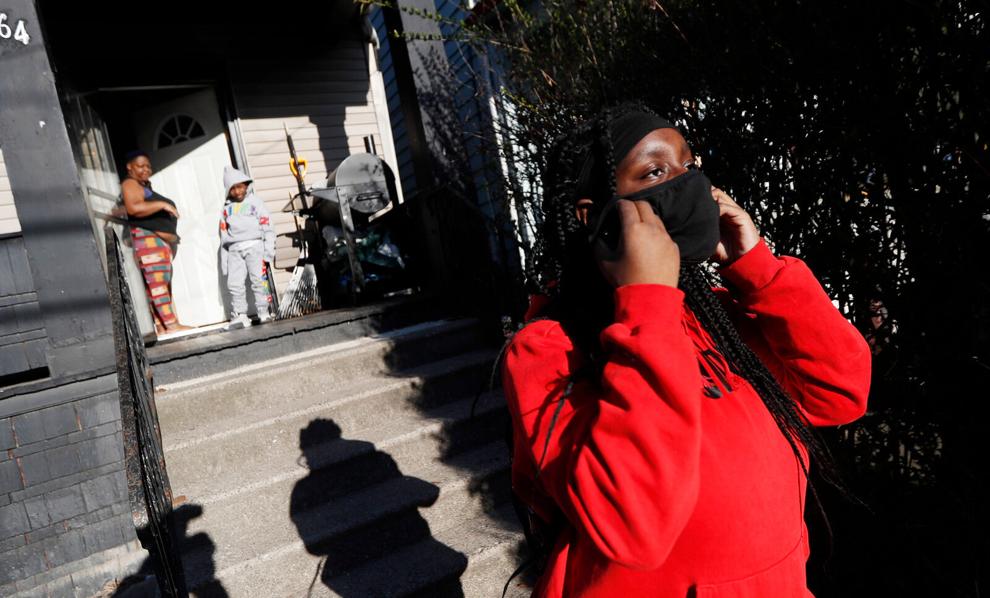 The big news last week is that the CDC lifted its mask-wearing guidelines for those who are fully vaccinated against Covid-19. Another big story: Pfizer-BioNTech this month applied to the federal Food and Drug Administration to fully license its Covid vaccine.
The vaccine is one of three in the U.S. authorized for emergency use. Full licensure would almost certainly put it, and other Covid vaccines, on the list of immunizations children need to attend in-person classes in some states. The state Legislature has imposed similar mandates when it comes to other diseases.
Authorized emergency use was granted last week for those aged 12 to 16. Dr. Raul Vazquez, president and CEO of Urban Family Practice, predicts if a mandate is issued in New York schools, it will be limited to students in middle and high schools.
He said such a mandate, and similar vaccine requirements, would save lives.
"I can't save everyone," Vazquez said. "I save the ones I can. I think you're trying to educate, but you're going to have some individuals where the government will have to take over."
Hospitals, nursing homes and other health care facilities have for years required employees who will not get a flu vaccine to wear a mask on the job. The same will almost certainly hold true in those workplaces for an employee who chooses to take a pass on the Covid vaccine.
Other employers may follow, especially when those who are vaccinated start to complain there is no reason for them to wear a mask in the office, although there is for those unvaccinated and more likely to contract and the spread the coronavirus or one of its more transmissible variants.
As more people get vaccinated, the chances of superspreader events will diminish, especially in places where vaccine adherence is high. The greatest threat will be in communities with flare-ups in positive coronavirus tests and related hospitalizations and deaths. Business owners may vary in their approaches to mask-wearing and other disease-prevention practices if they think that will be the best way to keep their customers safe. Customers, of course, can continue to wear masks here and elsewhere, Russo said, and many will do so for at least months to come.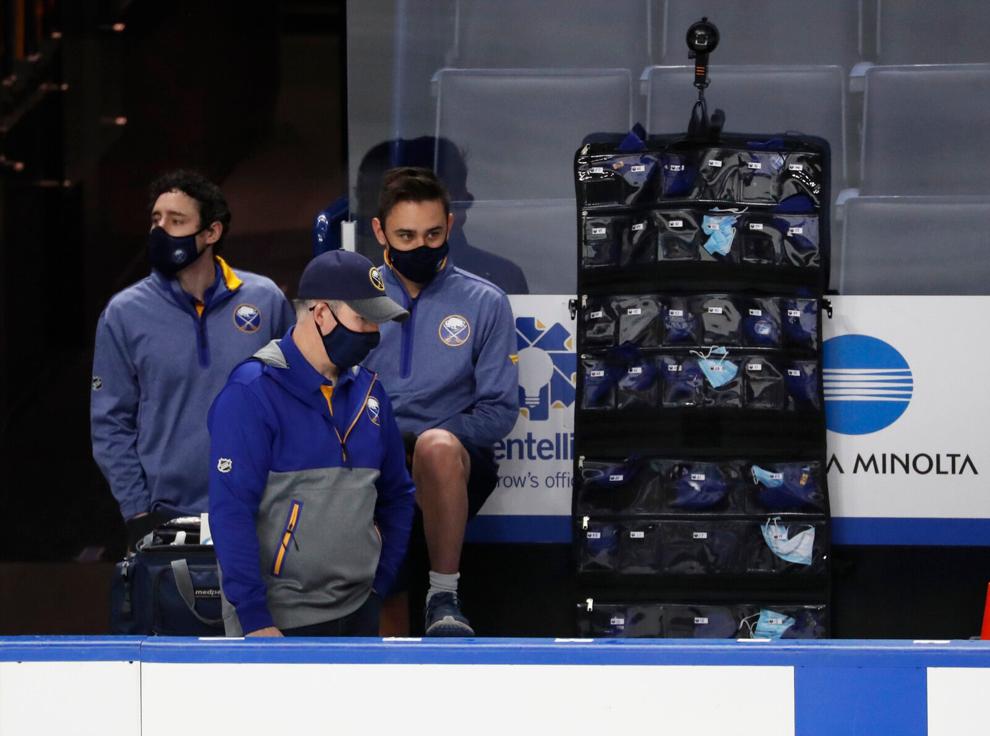 Buffalo Bills General Manager Brandon Beane turned heads in the sports world earlier this month when he said he would think about cutting unvaccinated players.
What will happen to fans? Erie County Executive Mark Poloncarz has proposed limiting Bills and Sabres game attendance to those who are vaccinated.
Will those who are unvaccinated be allowed into concerts, conferences, and high school and college and pro ball games? Relegated to wearing masks in special sections? Allowed full access regardless because decision-makers want it that way? Because vaccine adherence and other measures have smashed community spread?
More than half of states already have ditched virus-prevention mandates.
Jeffrey Lackner visited Nashville two weekends ago for his son's graduation, a Tennessee city where pandemic restrictions have ended.
"We went down Broadway and 20 rooftop bars were filled to the brim, said Lackner, professor and chief of the Division of Behavioral Medicine at the UB Jacobs school. "No one's wearing a mask. I felt at the end of my time there like I was being gaslighted."
As the good times roll in many parts of the U.S., the border remains closed to Canada. Meanwhile, the European Union has announced it will welcome U.S. travelers this summer – if they can prove they have been vaccinated against Covid-19.
"I think part of the endgame is if you carry something out," said Lesse, "what will be the point at which your freedom to do something impinges on my freedom to be safe?"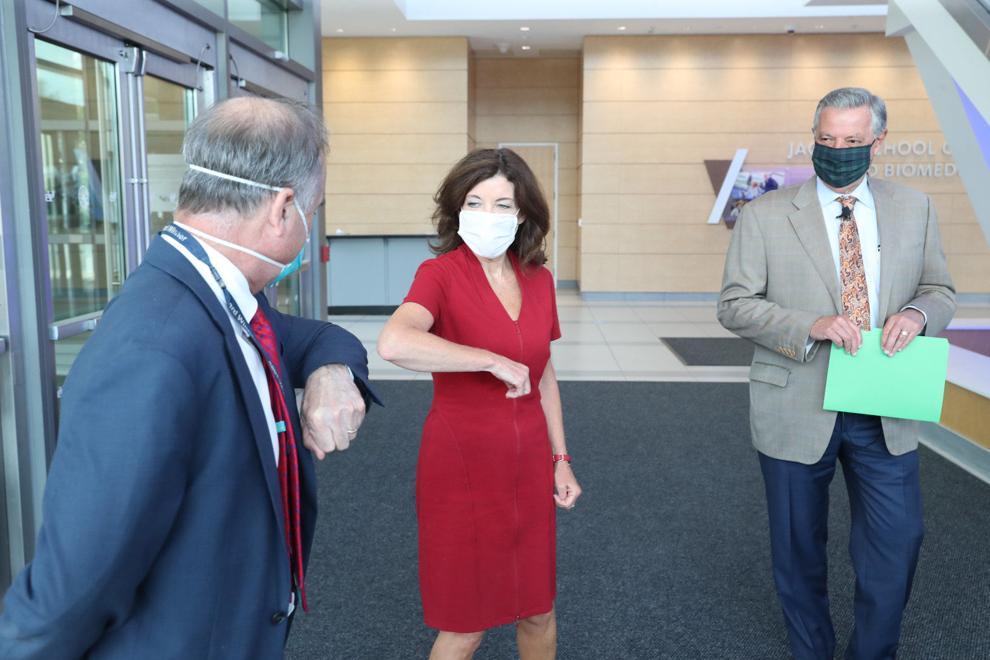 Doctors in the region say almost every Covid-19 patient hospitalized during the last few weeks was unvaccinated. There have been hundreds.
Meanwhile, a significant number of those who have had organ transplants, are being treated for cancer or have autoimmune conditions are learning that the vaccines they got did not create the strength of antibody response others have enjoyed.
"The unvaccinated pose a risk to themselves, other unvaccinated individuals, and to a subset of the fully vaccinated that are immunocompromised," Russo said. "The magnitude of risk is modified by venue, the community burden of disease, the proportion of individuals vaccinated, and the nature and proportion of variants circulating, since unvaccinated but previously infected may be at risk for reinfection from selected variants."
How will these things play out, particularly with the new CDC recommendations?
"In a perfect world, this would be simple," Russo said. "The world would be vaccinated, and we would put this pandemic behind us. But you and I know the world is not going to be vaccinated and everybody in this country is not going to be vaccinated. So how do we handle that? That, of course, is the fly in the ointment."