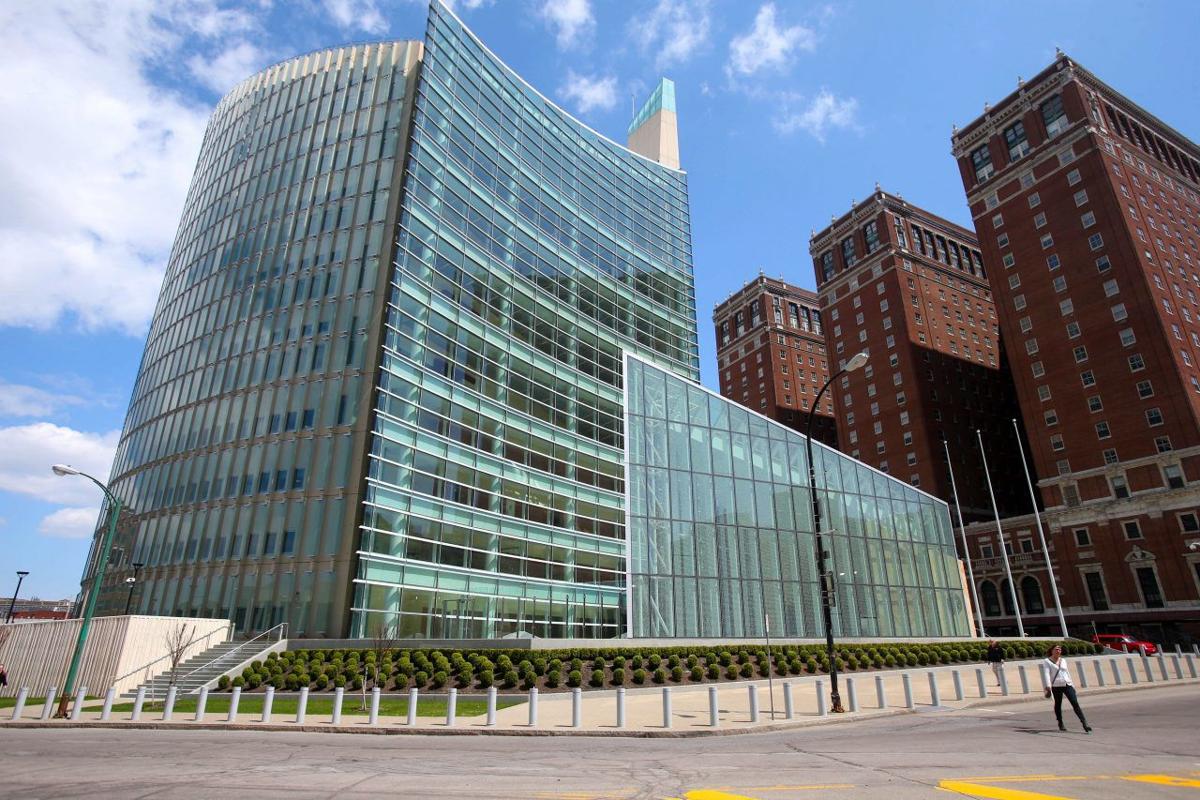 On the surface, Deborah Laufer might seem litigious.
After all, she's the force behind 47 new lawsuits in three months, almost all of them against Western New York hotels.
Dig deeper and you come to understand that Laufer, in a wheelchair and vision-impaired, doesn't stand to make much money from her discrimination complaints.
"Because no one is doing what she is doing," said Thomas Bacon, one of the lawyers handling her suits. "Deborah Laufer is one of the few people enforcing the law."
The law is the Americans with Disabilities Act, and Laufer is a self-described "tester," part of a loosely organized group of advocates across the country who monitor malls, office buildings and any other venue subject to the ADA.
A native of upstate New York, she lives in Florida but still has family here and visits often. Bacon said most of her suits have been filed in other states, but acknowledged the lack of accessibility in Western New York is a "pet peeve."
"If it wasn't for people like her, all of these places would remain noncompliant," he said of the businesses she sues.
Robert Thorpe knows all about Laufer's lawsuits.
His Syracuse law firm represents several hotels being sued and, after months of tracking her legal activity, estimates her lawsuits now number about 300 in nine states. Thorpe said New York is home to 115 suits.
"They could not have come at a worse time," he said of the complaints. "It's almost as if, when the pandemic hit, so did Deborah Laufer."
Thorpe said the majority of Laufer's suits in New York were filed in March and April as his clients, many of them small mom-and-pop motels, closed because of the Covid-19 outbreak.
Unlike other ADA lawsuits targeting physical violations, such as inaccessible parking spaces or sidewalks, Laufer's lawsuits center around the defendants' websites.
In each case, she accuses the business, usually a hotel, of operating a booking site that is inaccessible to the disabled and therefore discriminatory.
Her complaints, unlike many civil lawsuits, also come unannounced with no previous notice of her intent to sue.
"Disbelief and many times anger," Scott Piper, a lawyer for several of Laufer's targets, said of his clients' reactions to the suits. "They haven't made any money since mid-March and then they get hit with a lawsuit."
ADA experts say complaints about online reservation systems are increasing because of the growing importance of the web in our society.
"Access to the web has really become access to our larger community," said Joe Zesski, program manager at the Northeast ADA Center at Cornell University. "As more and more people turn to the web, it's important that everyone have access."
Zesski said the lawsuits often stem from a small business owners' lack of knowledge about the ADA and what it means to their websites. He said the federal government has also been slow to adopt specific guidelines.
As for Laufer and the other testers filing lawsuits, he sees a value in what they're doing.
"There are digital barriers that can be just as difficult to overcome as a steep flight of stairs," Zesski said. "Live testers can help businesses find gaps and issues."
Laufer isn't the only one going to federal court in Buffalo and suing over access for the disabled.
Over the past five years, Christopher E. Brown has sued 23 local businesses, including the Walden Galleria and Wegmans.
Like most ADA suits, Brown, who is in a wheelchair because of arthrogryposis, a muscle disorder severely limiting joint function, sued over physical limitations such as inaccessible parking spaces.
In the complaint against Wegmans, filed in February, he said he last visited one of its Rochester stores in October and found parking spaces with excessive sloping and curb ramps with uneven pavement.
Bacon noted that a curb ramp just one inch too high can be an obstacle.
"That's like a mountain for a disabled person," he said. "I can't you tell how many of my clients have told me that, in some cases, they just give up and stay home."
A lawyer for Wegmans declined to comment.
While most states prohibit damages in ADA cases, they do allow for attorney fees, one of the driving forces behind the large number of suits being filed across the country.
"Clearly, that's what it's all about, maximizing plaintiff's attorney fees," said Piper.
Even Bacon, a lawyer for the other side, acknowledges that, without attorney fees, no lawyer would take on an ADA case.
He said lawsuits like those filed by Laufer have made Florida one of the most accessible states in the country. He also dismisses suggestions that the suits are overly burdensome.
"We don't gouge anyone," Bacon said. "We're cognizant that hotels are feeling financial stress right now. We try to be very reasonable."
Laufer's cases, he said, usually end in settlements that give business one to two years to bring their website into compliance.
"Early on, there were settlements," he said. "Since then, there's been a growing trend to push back, to fight these lawsuits."
Laufer's complaints are being overseen by U.S. District Judge Lawrence J. Vilardo.