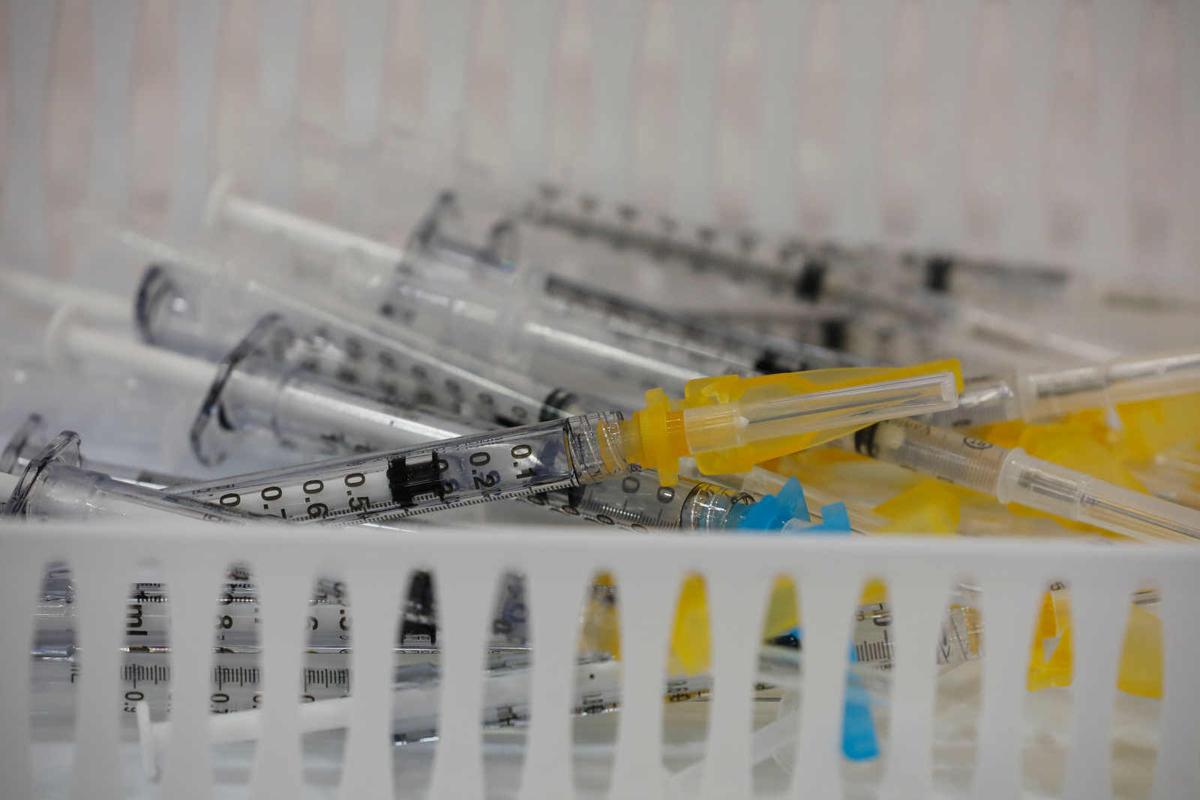 New Covid-19 cases shot up this week across Western New York as the region struggles to shake a prolonged wave of the Delta variant that hit the area later than most of the country.
It is a potentially concerning sign as the region enters the colder months, which will result in more time spent indoors.
The Covid-19 positivity rate in the five-county Western New York region, calculated on a seven-day average, rose on Friday to 5.3%, up from 5.23% on Thursday and 4.69% on Wednesday, according to figures released Saturday by Gov. Kathy Hochul's office. The region's percentage of positive test results is the highest of all state regions – New York City is the lowest, at 0.95% on Friday – and significantly above the statewide rate, which was 2.13% on Friday.
Specifically in Erie County, the total new cases per 100,000 people over the past seven days hit 234 on Thursday and 228 on Friday, up from 178 on Monday, according to figures from the Erie County Health Department. The county reported 459 new Covid-19 cases for Thursday, which was the highest single-day case total since mid-April.
"Our department has received more test results overall in recent weeks," county Health Department spokesperson Kara Kane said in an email. "A brief review of data from this week shows increases across all age groups, with 20-29-year-olds and 30-39-year-olds, and also 40-49-year-olds, continuing the trend of having the highest case totals. These confirmed cases are from recently collected samples, and are not from any backlog of reporting."
Kane said the county would have a full review and analysis of this week's data Tuesday.
Covid-19 cases and hospitalizations have trended downward over the past couple of weeks, suggesting the latest surge is past its peak.
Dr. Thomas Russo, chief of infectious diseases at the University at Buffalo's Jacobs School of Medicine and Biomedical Sciences, said the region can't seem to bust out of the Delta wave, something that is concerning as we head into the cooler weather and holiday season, which will naturally lead to more indoor gatherings. 
"We just can't really shake this plateau of cases that we've had and really turn the corner on the Delta wave," Russo said. "The good news is our hospitalizations have come down, and they've come down in the last couple weeks."
In addition to seeing fewer people wearing masks indoors, Russo mentioned that the region still has a significant portion of people that are unvaccinated. Statewide, 66.5% of people are fully vaccinated, while the percentage is 62.3% in Erie County, according to the CDC. That figure is much lower in the rural counties of Western New York: 52.8% in Chautauqua County, 49.7% in Cattaraugus County and 38.7% in Allegany County.
In an interview Friday, Kaleida Health CEO Robert Nesselbush said the health system's facilities in some of the rural communities have seen a "very high level" of Covid-19, straining staff at, for instance, Olean General Hospital.
Russo, for one, is hopeful moving forward, seeing boosters as further protecting the fully vaccinated people in Western New York. In addition, 5- to 11-year-olds could start getting shots this week after the U.S. Food and Drug Administration on Friday authorized the Pfizer-BioNTech vaccine for children. The CDC has to sign off before the shots can start.
"Vaccination immunity, even though it's imperfect, even though we're seeing some waning, it's still the best immunity to prevent cases and definitely to keep you out of the hospital," Russo said.
The Erie County Health Department also advises that masking, distancing and staying home when ill reduce the risks of infection.