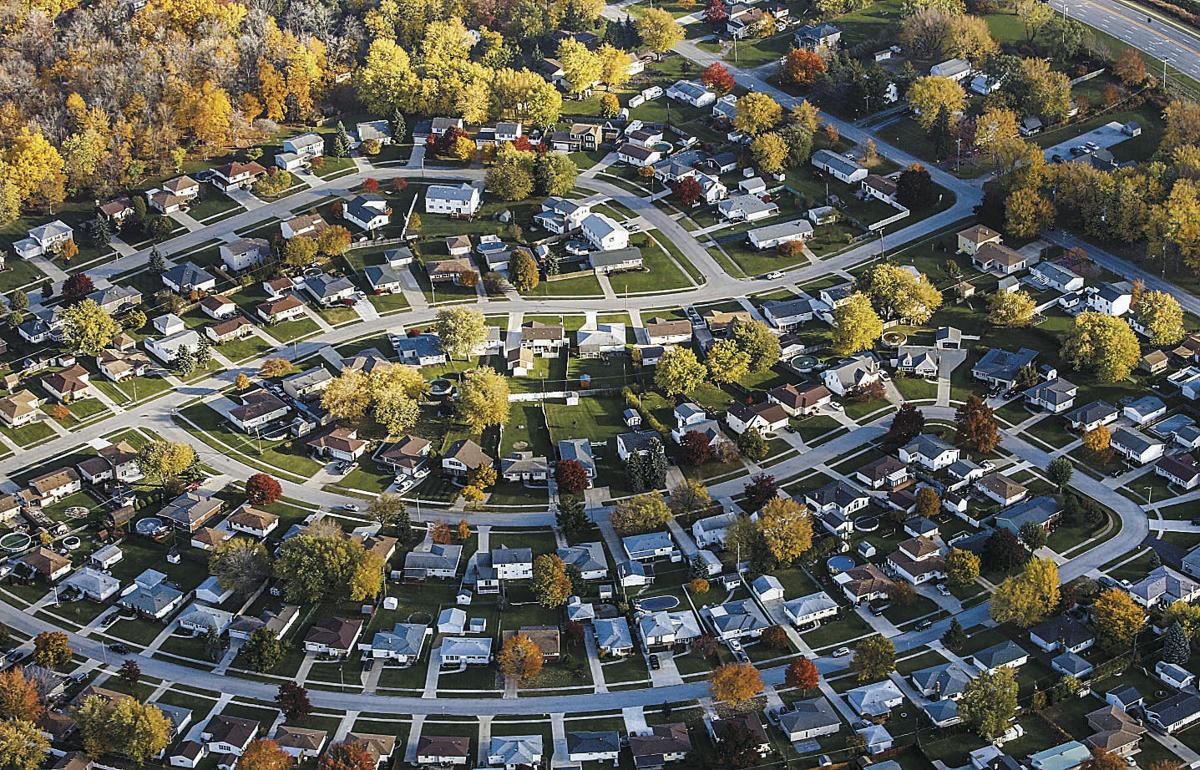 An updated heating and ventilation system in Cheektowaga Town Hall. Grants for small businesses in the Town of Tonawanda. Wireless, high-speed internet service throughout Niagara Falls.
And numerous, substantial improvements to public water and sewer systems.
These are just some examples of how local governments in Erie and Niagara counties may spend hundreds of millions of dollars in federal stimulus funding coming to the region over the next two years.
It's the largest influx of federal aid in years, though the amount each community will receive varies widely: Buffalo is line to receive $331.4 million, for example, while the Town of Aurora is getting about $800,000.
"This is life-changing," said Cheektowaga Supervisor Diane Benczkowski, whose town will receive $25.3 million.
Officials in recent weeks have begun planning how to use the aid included in President Biden's American Rescue Plan, worth at least $822.7 million to the eight-county Western New York region.
Some communities, such as Buffalo, are seeking ideas from the public on where to spend the money. Others say that, given the limits placed on how they can use the aid, elected officials and department heads are best positioned to make those decisions.
Most say they want the aid to have the biggest possible impact and will follow the program's goals of recovering from Covid-19, preparing for a future public health emergency and upgrading vital infrastructure in their communities.
"Our administration is thinking about doing things that are a bit more transformational," Niagara Falls Mayor Robert M. Restaino said of his city's $57.2 million. "This is money that we're not going to get again. It's a one-time thing."
Federal officials say the $350 billion in state, local and tribal aid included in the $1.9 trillion American Rescue Plan is meant to quickly revive an economy battered by the pandemic.
Governments at every level incurred significant expenses in responding to the Covid-19 crisis, at a time when revenues plummeted from sources such as sales tax and court and recreation fees.
The nearly $823 million pot of money coming to county governments and the largest cities and suburbs in Western New York doesn't include millions more that will be distributed to the state, which will then send it out to smaller municipalities.
Now local leaders just have to determine how best to spend the federal aid. Some already have begun revealing those plans, such as Erie County Executive Mark Poloncarz's announcement that the county will invest $5 million from his "RENEW Plan" in an expansion of the Buffalo & Erie County Botanical Gardens in Lackawanna.
The process communities are following to reach those decisions varies.
Mayor Byron W. Brown, who already has held several public events announcing funding for programs such as expanding the city's summer youth employment program, has actively sought ideas from Buffalonians on how to spend down what he's calling the "Buffalo Transformation Fund."
The Town of Hamburg also likely will hold a public hearing on their spending plans, and Restaino said he wants to have a "community conversation," though municipalities are not required to do so.
Several town supervisors said the federal government has so narrowly defined the acceptable uses of the aid that it doesn't make sense to widely seek out spending suggestions.
"You're going to get a lot of requests that might not qualify," said Aurora Supervisor James J. Bach.
Communities have latitude on spending the money, though only within certain specified categories. These include: filling budget gaps produced by the pandemic; providing premium pay to essential workers; establishing programs for local businesses; and investing in water, sewer and broadband projects.
Governments must specify how they plan to spend the money, and get approval from federal regulators, before the Treasury Department will release the aid.
They can't spend the money to bolster pension plans for their retired workers, for example, or send every resident in town a check.
Instead, infrastructure, public health and easing the pandemic's effect on their budgets are the most popular ways that governments in Erie and Niagara counties plan to use the aid.
"I don't get to do anything really exciting," Amherst Supervisor Brian J. Kulpa said of his town's $15.2 million. "We're fixing our finances with it."
Here's a survey of what some towns, cities and counties are proposing to do:
Amherst: The town borrowed $5 million to close a pandemic-fueled hole in the 2021 budget, Kulpa said. Amherst will use some aid to make up for that shortfall. The town also will invest in maintenance deferred last year because of the Covid-19 financial losses and, next year, in the sewer system on the west side of town.
Aurora: The town expects to split $1.6 million with the Village of East Aurora. The town doesn't have a sewer system and its water system is in good shape, Bach said, but it's developing a spending plan that could include health and safety updates as simple as touchless faucets in public buildings.
Cheektowaga: Benczkowski said Cheektowaga plans to help make up pandemic-related budget shortfalls, such as the cost of paying full-time parks and recreation employees when department revenue shriveled up. She also said the town's buildings, it became clear during the pandemic, have aging HVAC systems that require upgrading. Lining the town's aging sanitary sewer system and updating the town's computerized payment and registration system also are priorities.
Grand Island: The town will receive $2.35 million and will use most of it on infrastructure, such as paying for work to replace water lines along Baseline Road that is taking place this year, Supervisor John Whitney said. The town is under a consent order to eliminate sanitary-sewer overflow following heavy rains and this money could help cover some of that ongoing cost, he said.
Hamburg: Supervisor Jim Shaw said he expects to spend much of the $11.5 million to improve drainage in sections of the town prone to wet basements and flooding, particularly areas where the network predates World War II or where newer subdivisions have "ad-hoc" storm water systems.
Lockport: The mayor and city administrators have put together a plan to spend its $2.1 million on large pieces of public works equipment, a pump generator that would ensure uninterrupted water and sewer service in case of an emergency and a new asphalt apron in front of the city Fire Department, finance director Timothy K. Russo said.
Niagara County: Officials have put out a request for proposals for a plan to extend high-speed internet service to rural sections of the county, County Manager Richard E. Updegrove said. The county also may use its $40 million to help small businesses, pay some of the salaries of workers involved in the pandemic response and sewer and water system maintenance, he said.
Niagara Falls: The city is thinking creatively about how to use its windfall, with the installation of LED street lights and widely available wireless, high-speed internet at the top of its wish list, Restaino said. In addition to smart city technology, investing in repairs to public buildings is another priority, he said.
Tonawanda: The town will devote $2 million or so of its $40.4 million to grants for small businesses, a program it will coordinate with the Ken-Ton Chamber of Commerce, Supervisor Joseph Emminger said. But most of the money will help pay to update the town's aging water treatment and wastewater treatment plants, he said.
Communities are set to receive half their aid in 2021 and half next year, and must spend the money by the end of 2024. 
"It's great to have it and we will put it to good use," Grand Island's Whitney said.
While some officials said the additional aid isn't the municipal equivalent of winning the lottery, others said it could have a long-lasting effect on their community as long as it's spent wisely.
"We want to be a good steward of that money," Aurora's Bach said.