The return of the Toronto Blue Jays this spring marks the first time in almost 106 years that a major league team is playing regulation games in Buffalo, in front of spectators.
For many Western New Yorkers who love baseball, that is a lifetime dream fulfilled. A couple of weeks ago, I wrote of how famed beer vendor Tom "Conehead" Girot wished he could watch a big-league game with the late John Hopps, the stepfather who changed Girot's life, and I posed this question to readers:
If you had the chance to attend a major league game in Buffalo with any one person in your life, living or dead, who would it be?
Readers share reminders of just how much baseball is ingrained in the lives of countless families throughout Western New York.
What follows is a complete archive, lightly edited, of dozens of passionate and often achingly memorable replies: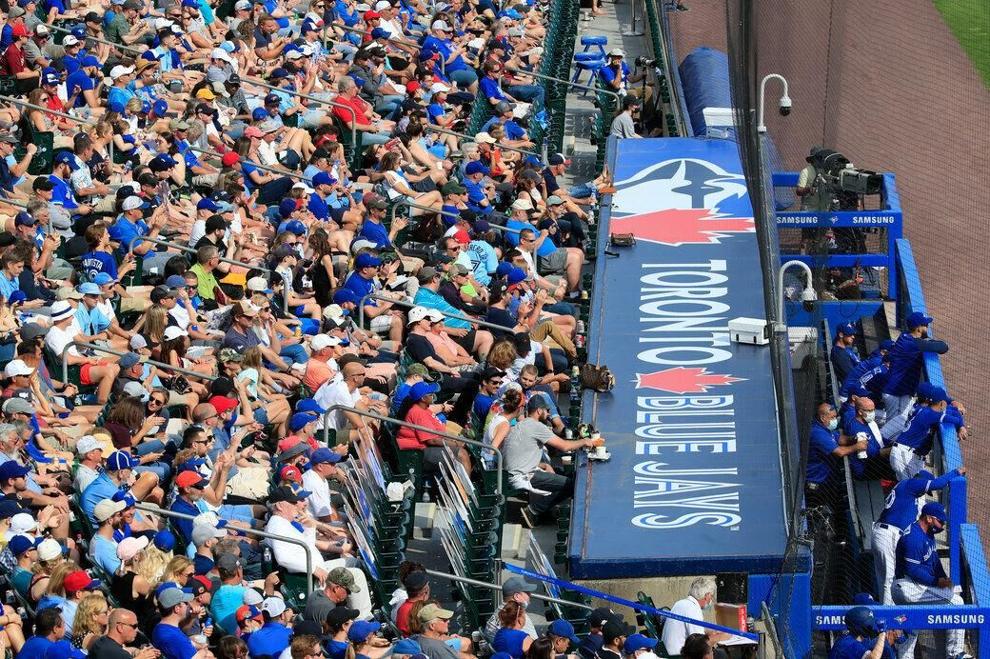 I've been anticipating the Blue Jays games in Buffalo … In thinking about the question you posed, who would we take if we could bring anyone, I thought of my friend as we usually make a pilgrimage to one major league game each year, and have been to Fenway, Wrigley and quite a number of others. But in reading your story today and hearing the Conehead's thoughts, I would definitely go with my dad if he were still alive.
My dad was such a hardworking man, and didn't often take too much time for entertainment apart from his busy schedule.  But he loved baseball, and some of my very fondest memories were going to Bison games together at the Rockpile. Doubleheaders were especially prized, and as someone who had suffered financially during the Depression, the value of seeing two games made them particularly appealing.  Almost every game was followed by a visit to Freddie's Doughnuts, getting a box of broken peanut sticks topping off another wonderful outing. 
Dad somehow had a knack for catching home run balls, and he would hide them in his jacket pocket so quickly that I didn't even realize he had caught another one. The game I remember most was a very long game evening with multiple extra innings that I believe was ended by "Choo Choo" Coleman hitting a ball onto the roof for the victory. That might not be 100% accurate, but that's the way I remember it.
How I wish we could see Tuesday's game together. One of the last gifts I gave him was a baseball I got in Cleveland, which had been autographed by Ernie Banks, which he treasured. I never got to see Luke Easter play, but Dad would tell me about some of his home runs that he had seen at Offerman Stadium.
How great for Conehead to have had such a great man in his life. I wish for him that he was able to have his stepdad at his side this week at Sahlen Field.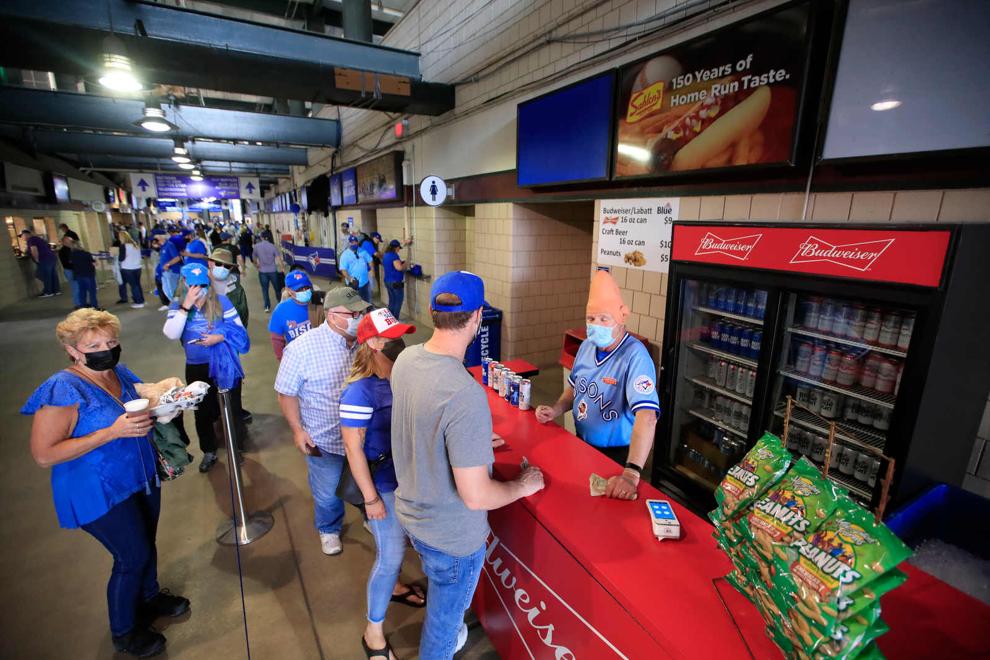 I loved the article the other day about Conehead. I met him years ago after a Bandits game at Pizza Plant at Canalside while having an IPA. He was extremely nice and to this day if I mention that beer he remembers and tells me thanks for having a beer with him.
As far as who I would love to watch a game with at Sahlen Field while the Jays are here, it would have to be two people – one alive and one no longer here. First it would be my Uncle Mark, who when I was a kid took me to my first Bills game in the 2-14 years, and my first Sabres game to see Gilbert (Perreault). I saw the first Bandits championship with my uncle and – on my birthday – the first and only ever Buffalo Stampede championship! We had so many great times together.
Second is my grandfather Bill who is no longer here, but he is the reason I am a baseball fan and particularly an Indians fan. He was born in Cleveland, although he moved to Warren, Pa., and eventually Gowanda via a hitchhiking adventure to find work on the ships in Buffalo (but that's a story for another day).
He remained an Indians fan through and through till the day he died. I can remember vividly the '97 Series against the Marlins in our living room, hunched on his heels, watching the Tribe blow the series and a chance to finally be World Series champs! He was so upset and from then on watching him made me always root for the Indians. Hopefully the Jays are still here in August for the series with the Indians that would be so great to go and watch mine and my grandpa's team live!
Like Conehead, it would be my father. He liked Canada and would love seeing the Blue Jays play any team in Buffalo.
My dad would go all out to help his team from the bleachers. He would focus on watching the coaches and their signals and then he'd yell them out to the team he was rooting for. Sometimes he was right but even if he wasn't, he could get into the opposing team's heads. And the fans around him would mostly laugh at his hijinks, lol!
One time during my Little League days, at a restaurant he ran, he had heard that the team we were playing was going to cream us. So with his apron still on he showed up at the field and quickly figured out the opposite team's signals. Shouting them out from the bleachers to us, "He's gonna throw a curve!" or "Runner's gonna steal next pitch!" The opposing team coach called time out, walked over to the backstop, and asked him why he was doing that, and of course he said: "To help my team." When the coach told him, "You can't do that!" my dad asked "Why?" LOL!
I wish he was alive and tickets weren't so hard to get. I'd definitely go with him!
Just read the Conehead story. So awesome; I feel like he's been around forever (since I was a kid going to Bisons games).
No doubt it'd be my mom (who died in 2019). She was, and continues to be, the wind beneath my wings.
– Lt. Col. Patrick Miller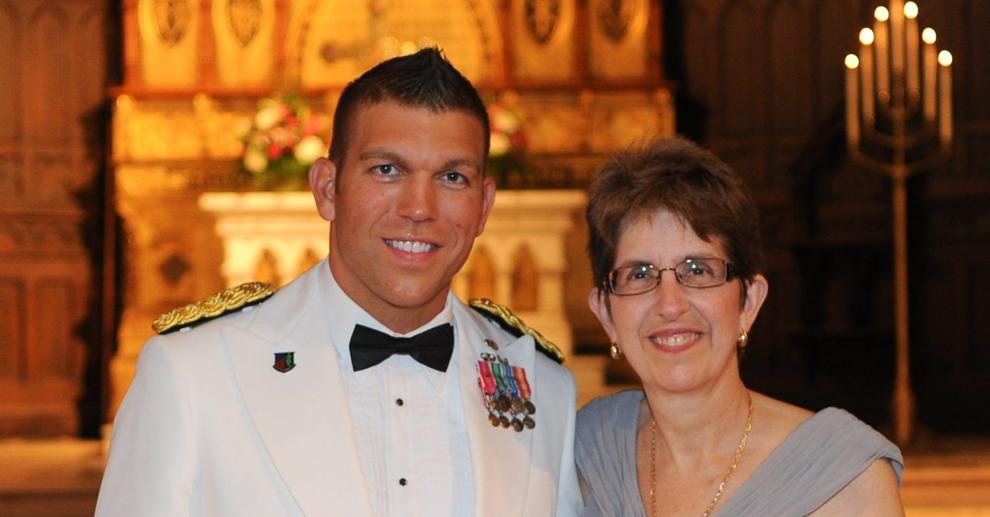 First of all, great article on Conehead. The person I would love sitting next to at a professional game in Buffalo would be my old buddy Rick "Stony" Stonebraker who shared season tickets with me for the Bisons for over 10 years.
Your column on Tom Girot really struck a chord with me. It was 1963 and I was 9 when my Uncle Ray took me to see my first real ballgame. I spent time every summer with my aunt and uncle in Rochester. I was born, raised and still live in Welland, Ont. Welland was a small town in those days and Rochester was a big city. What excitement to go there! 
No one had any idea what happened to the ball hit by the baseball legend in an epic 1957 home run – until
My Uncle Ray was a lifelong Yankees fan. I had my own little bedroom in the front of their house on Joseph Place. My uncle would have the Yankees game on the radio in their room down the hall and I would fall asleep listening to the game. That was summertime! One hot August day my uncle had a surprise for me – he had tickets for the Red Wings game over at the stadium, which was just down the street on Norton. Off we went to the best day of my life at the time!
How I would love to take my Uncle Ray to the ball game with me now. I would put my arm around him and we would sing "Take Me Out to the Ballgame" one more time. I'd teach him the "OK Blue Jays – Let's Play Ball" refrain. And I am sure old enough now that I could buy him a beer – and we would toast to the game that he taught me to love.
Sean, I have attached a picture from my scrapbook. It's the rainchecks from that game back in '63. The caption is something only a 9-year-old girl could write, I am sure! In those days there was a bit of rivalry between my younger cousin in Niagara Falls, N.Y., and myself, for our aunt and uncle's attention. (They had no children of their own and they were the best aunt and uncle you could ask for.)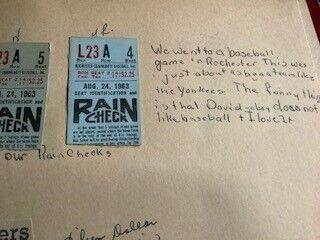 Here I am at my best, trying to one up him in my scrapbook notation: In case you cannot read it, it says "We went to a baseball game in Rochester. This was just about as big a team as the Yankees. The funny thing is that David (my cousin) – a boy does not like baseball + I love it! "
I thought you might get a kick out of the scrapbook item. I never wrote down who the Red Wings played that day and I haven't been able to find it. I am going to research that a bit more. It would be nice to know. 
Like Tom Girot, my father is the one who first took me to Bisons baseball and hockey games and first taught me how to hit and catch a ball. We would take annual trips to Cleveland with my sisters to watch the Indians at Cleveland's venerable Municipal Stadium. Dad shared with me his deep love of the game and was a heck of a player himself in his day.
So without a doubt, I wish I could take dad to a major league game here in Buffalo and specifically at Offermann Stadium. Offermann Stadium was torn down before I got a chance to see it or watch a game there, but dad spoke of it lovingly as the perfect place to watch a ballgame, and I've heard similar comments from others who had the chance to attend games there. So dad, let's go catch the Yankees at Offermann and let's bring Mom too!
Like Girot wanting his stepdad at a game, I would love to have my late pops at a game with me and my twin brother. My pops in my eyes was a legend in his day, playing baseball and football with his twin brother. He also played in the service and some semi-pro. He was my inspiration playing sports in high school and college.
As kids, he taught us how to play the game of baseball and coached us in Town of Tonawanda Recreation Little League baseball. Taking us not only to "Pilot" Field but to the Rockpile and the Ralph, the Aud-Braves, the Sabres … those are cherished memories. If he were alive today I know we'd be at Sahlen Field for a MLB game having a beer from Conehead and enjoying some good baseball. 
I would love to attend a major league baseball game here in Buffalo with my husband, who passed away in November 2019 at age 101. Even when he was well into his 90s, I would drive us to the Metrorail Station at UB and board the train to Sahlen Field to see the Bisons play. Walt was from the Boston area, so if we could see a Blue Jays-Red Sox game, it would have been great! How I wish he were here to see a major league game, and I'd love it too.
On a spring Saturday afternoon in 1952, my dad, Nathan Schwartzman, took me as a 6-year-old to my first Bison game. Buffalo beat the Springfield Cubs that day, and since I enjoyed the game so much, my dad took me to the doubleheader the next day. This was the beginning of my lifelong love affair with baseball and the Bisons, and subsequently my adopted Los Angeles Angels since my move to Southern California in 1970.
Who is the one person with whom you most wish you could watch a major league game in Buffalo?
My dad and I witnessed hundreds of Bisons games together, and many Yankee-Indians games in Cleveland over the years. My dad and I were at Angel Stadium in 1985 to see Rod Carew get his 3,000th hit, likely the last game my father attended as his health declined and he died in 1988.
My father, a civil engineer, loved designs of baseball stadiums, and together we attended games in most MLB ballparks. Unfortunately my dad never saw Jimmy Griffin's downtown gem that opened in 1988. I can only imagine what it would be like to sit next to my dad this summer and see MLB together in downtown Buffalo.
Like many of your readers, I would watch a Major League Baseball game here in Buffalo with my father, Nicholas P. Amigone Jr. who died in 2007 at 89. Born in 1918 in the Cold Springs neighborhood, my father's life was inextricably connected to Buffalo's mid-century baseball lore.
As a small child, he sold newspapers at legendary Offermann Stadium after school, which allowed him access to the games which were played mostly in the afternoon just blocks from his home. Later, as a high school student athlete, he held down third base, the so called "hot corner," for Masten Park High School where he was named All-High. Thereafter, he was first team All-Interstate and team captain for the Nichols School Big Green.
Drafted into World War II soon after Pearl Harbor, he lost the opportunity to play college baseball, but did play competitively while serving as a Purple Heart infantryman in the South Pacific.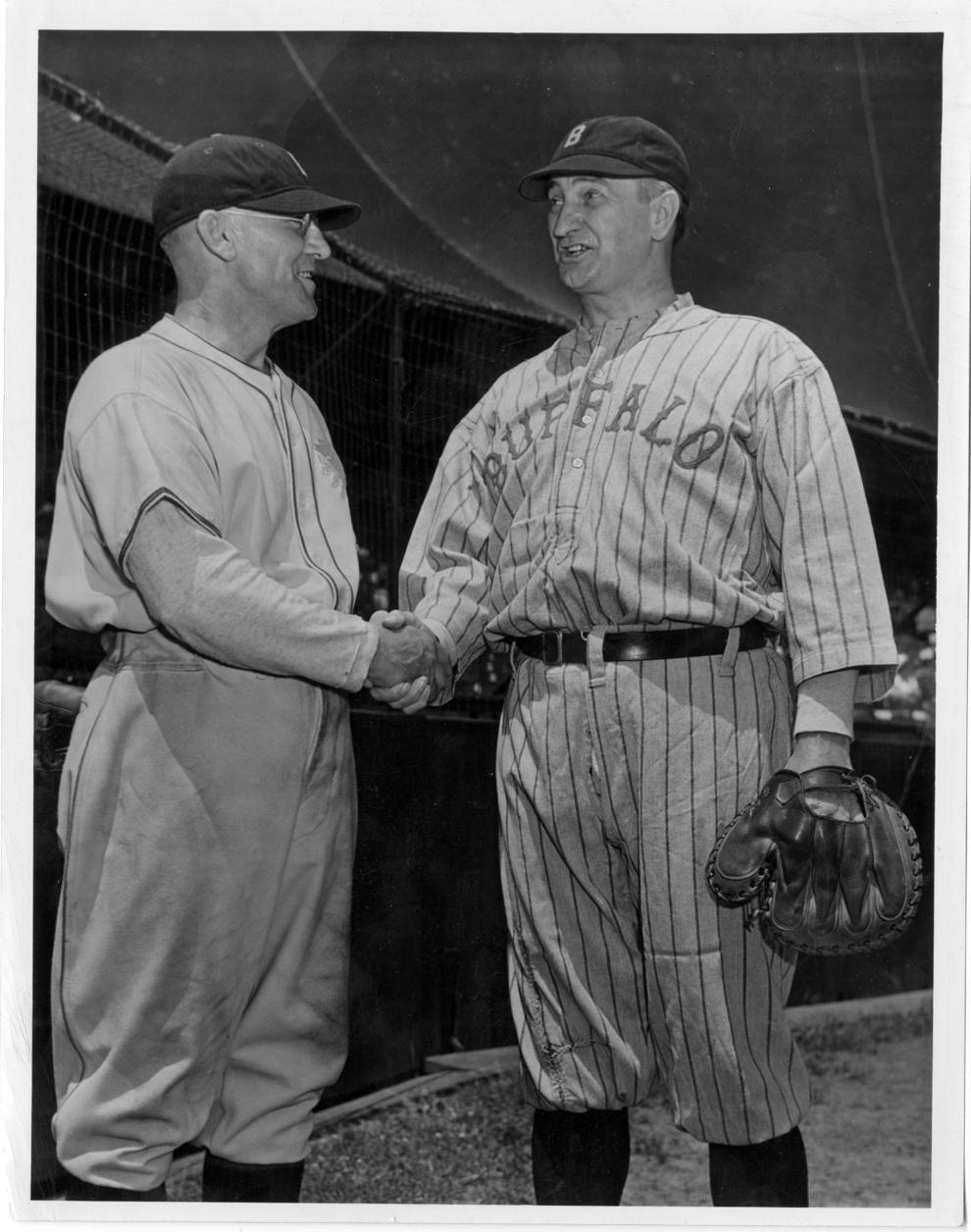 As an adult, he often brought me to Offermann Stadium to watch the Bisons. I was allowed a half-day off from elementary school every year to welcome the AAA Bisons at their opening day contest each April. Before the Bills and the Sabres, that day was about as big as it got for sports in Buffalo. Dad and I took in games at War Memorial, post-1960, and watched our Bisons win the Triple A World Series in 1962.
Bisons regulars took in the last home game of the season on Monday night and reminisced about their years sitting together at the
The frosting on the cake was our trip together to the Bronx in October of 1960 to watch the "Bombers" play two games against the Pirates in the World Series. How many 11-year-olds had the chance to sit with their dad and see Whitey Ford pitch to Yogi Berra and watch "fellow second baseman" Bobby Richardson hit a grand slam home run into that short left field porch at the old stadium?
While watching a game with my father, he gave out grudging praise to a few players and often criticized those players who lacked solid "fundamentals." If a center fielder made a particularly spectacular catch, dad usually let me know that it paled by comparison to the catches Joltin' Joe DiMaggio made for his beloved Yankees.
My father and his brothers often took the train to Cleveland on Sunday mornings when the Yankees were in town to play a doubleheader. He compared not only all center fielders, but all athletes, to the great DiMaggio, certainly for his skill, but just as significantly for his classy demeanor. If we had a shrine in our home, it would have prominently displayed Number 5, in pinstripes.
In later years, I took him to Pilot Field on many occasions, a park he admired and wished he could have played at.
As a grandparent, he fondly experienced throwing out the first pitch when his grandson and namesake was playing first base for his alma mater at Colvin and Amherst Street. A few years later, that same grandson, then working on Wall Street, happily took his grandfather to a Yankees game at the new Yankee Stadium. Another of his grandsons spent two college summers as our team mascot, Buster Bison. Of course, his "Pop Pop" proudly watched him in action on several occasions.   
And so it came full circle: A man who proudly brought his progeny to so many baseball games was taken by his son and then grandsons to return the favor.
How sweet it would be if he was there sitting with me at Washington and Swan as the Blue Jays bring Major League Baseball to this great city of ours.
If I can, I will leave the seat next to me vacant, just in case dad drops in.
– Nicholas P. Amigone III
This person would be my dad, whom we affectionately called "Coach." He was a railroad man for the New York Central Railroad and he on many occasions took my brother and myself on "road trips" on the train to Cleveland for major league baseball games. We always saw the Indians and Yankees play as he knew my favorite major league baseball team was the New York Yankees.
My dad is gone now but I will always remember those trips to Cleveland and major league baseball with "Coach".
The person with whom I would most like to see a major league game in Buffalo with would be my late best friend Doug Wielinski, who died when Continental Flight 3407 struck his house in Clarence on Feb. 12, 2009 – one of the worst days of my life.
I first met Doug Wielinski when we were both third graders at P.S. 43 in the Lovejoy neighborhood in Buffalo. Doug's family had moved from Orange Street and bought a house on Bailey Avenue a block from where I grew up on Dempster Street. We soon realized we had a lot in common – a love for sports and also for sports collecting.
Doug and I played baseball together on teams in the Lovejoy League, PAL at Houghton Park and, in our later years, softball in the 7-Up League at Roosevelt Park as well as in the Amherst A League. We also played hockey together for many years – from street hockey on Dempster Street or in the parking lot at St. Agnes Church or skating at Hennepin Park and going on to playing in the Buffalo Senior A League at Holiday Rinks and Wheatfield throughout the 1970s and early '80s. 
Doug continued to play organized hockey until he broke his leg while playing. I turned to officiating hockey for 20 years with Niagara Frontier Officials Association and coaching Lafayette High School in the Explorers League. We also played basketball together in the YMCA League and at Hennepin Community Center. Sports were such a big part of our lives in so many ways.
Doug and I loved all the Buffalo sports teams. We often attended Bison games at Offermann Stadium as well as the Rockpile and hockey Bison games at the Aud. However, Doug's greatest sports interest was always the Buffalo Bills.
During the early 1960s, we would often go to Saturday night games at the Rockpile and pay $1 for a ticket to sit in the end zone where the box seats for baseball were located. I can still remember a game against the Houston Oilers when George Blanda kicked a field goal and the ball came right to Doug (there were no screens then to prevent the ball from going into the stands). He had it in his grasp, but several older guys forced him to give it up – ripping his sweatshirt in the process as they forced him to give up his grip on the ball.
I also remember running on the field with Doug at the Rockpile after the Bills won the 1964 AFL Championship against the San Diego Chargers and seeing Doug excitedly run up to John Hadl as he left the field and hitting his shoulder pads exclaiming, "We won!  We are the champions!" Anyone who did that today would most certainly be arrested.  
Doug also kept a scrapbook with newspaper clippings and pictures of the Bills starting with the first AFL season in 1960. Many years later, Doug and I were both at a function planned by my friend Denny Lynch, former PR man for the Bills for many years, in which many of the old Bills from the early 1960s attended with their wives.
Denny asked if Doug and I could bring some early Bills items from our collections to display at the event. One of the items Doug brought was his scrapbook. I can still remember his beaming smile as he watched players like Elbert Dubenion, Ernie Warlick, Tom Rychlec, Billy Shaw and other early Bills alumni page through the scrapbook and comment and joke about some of the pictures.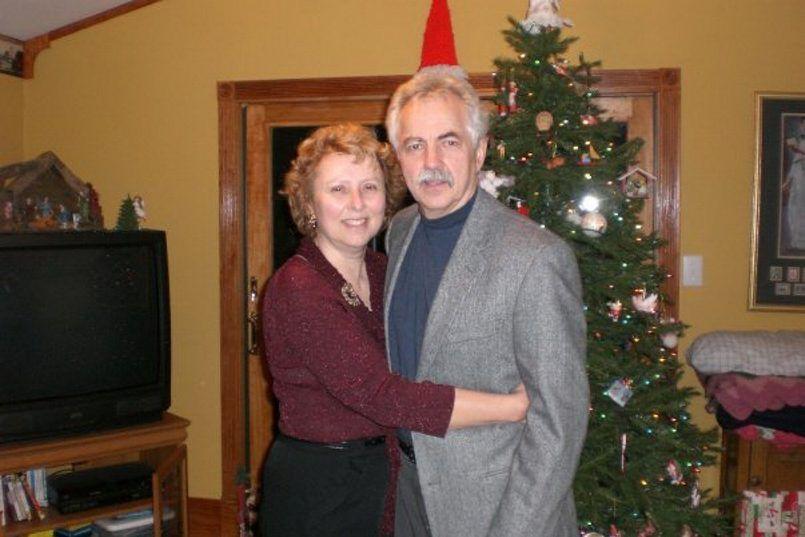 Even many of the players' wives wanted to peruse the scrapbook. Doug loved every minute of that evening. Amazingly, that scrapbook survived the conflagration on Feb. 12, 2009, as it was stored in the garage which survived the blaze.
Doug and I along with some of our other friends also attended the very first Sabres game in Pittsburgh in 1970 as well as games in Detroit to watch the Sabres.   
Our love of sports also extended into collecting sports memorabilia. We both started collecting sports cards in 1956 and often traded cards with each other. We would often play poker with some of our collecting friends as we grew up, but instead of putting money in the pot, we would ante up some of our duplicate baseball or football cards. 
Doug was a huge Yankee fan his entire life and if I could go to a major league game with him it would have to involve the Yankees. He loved them which was one of the few areas in which we often disagreed. I always liked Ted Williams and the Red Sox when we were growing up, but Doug (and most of my other friends back then) idolized the Bronx Bombers. I took a lot of grief from Doug and others as the Yankees made several World Series in the early 1960s.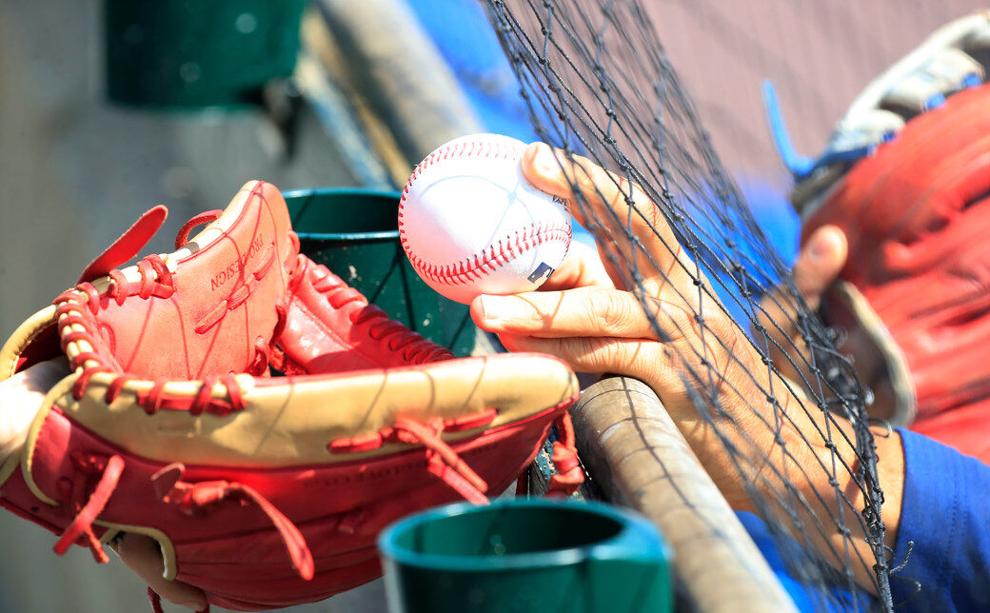 You would think that, like so many other kids who collected sports memorabilia, that our passion for collecting would have subsided as we became teenagers and beyond. Well, that did not happen with Doug and me. Our collecting interest expanded from cards into all other areas of sports collecting – bobbleheads, pins, programs, photos, etc. We both also collected non-sports cards throughout our lives as we both also loved history and popular culture.
Most guys who still collected cards once they became teenagers and adults were often viewed as "nerds" and "geeks" back in the 1960s and 1970s and were reluctant to even let it be known that they still collected. That all changed when the sports collecting hobby took off in the late '60s and early '70s. Doug and I along with our friend and fellow collector Gary Hamilton of Corfu started to do buying trips where we would all pool a certain amount of money, advertise in the local newspaper that we were buying sports memorabilia, and sit in a hotel for a weekend and have people bring in items to sell.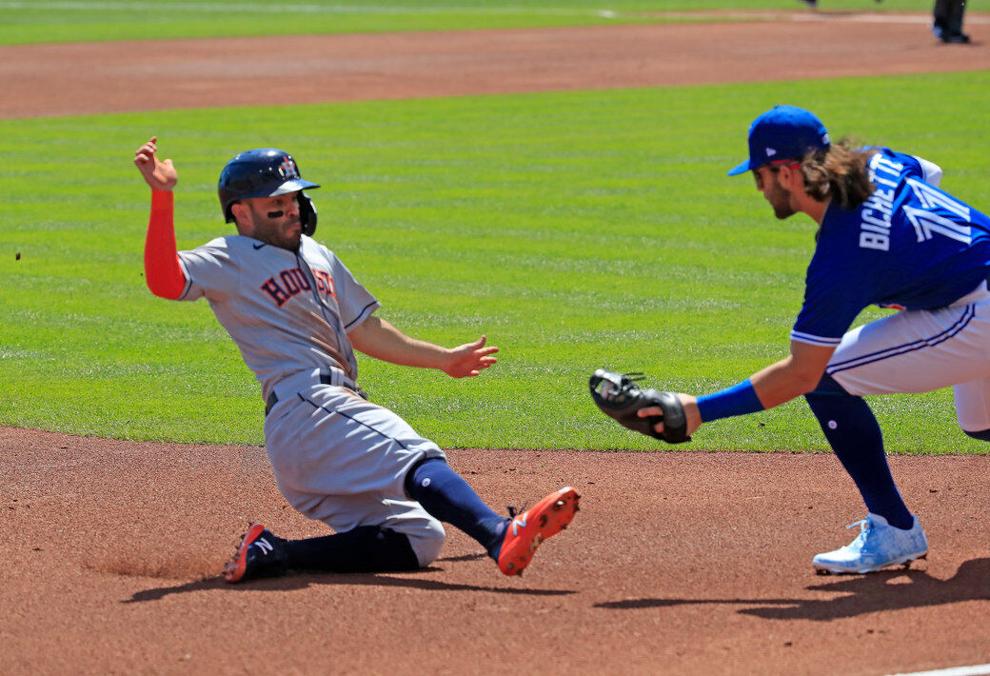 We did this in Buffalo, Niagara Falls, Erie, Pa., and a few other locations and were amazed at the "stuff" that people brought to sell. We would then split up our "finds" among the three of us and keep whatever we needed for our collections and then trade the rest or sell it to recoup the money we had spent which we had usually borrowed from our parents.
Doug and I also made some other "finds" in the 1970s that allowed us both to develop huge collections of memorabilia. We found out about a Sportservice warehouse in Buffalo and bought the contents which included cases of World Series and All-Star game programs from the 1950s and 1960s, pins, hundreds of bobblehead dolls and assorted other items which Sportservice had not sold over the years at sporting events. We needed a van to load all of the items. 
Doug later found out about a gentleman named Mr. Worley who lived in Wilmington, N.C., who was in his 80s and had worked in baseball for most of his life and was selling his collection since he was losing his sight and could no longer enjoy it. We contacted him and arranged to drive down to see him. Doug and I attended a Sabres game and then drove all night to North Carolina to purchase the collection.
With all this memorabilia, we both started to set up at sports shows in the Western New York area and also set up at shows in Philadelphia, Cleveland, Detroit, and several other cities. Whatever money we made at these shows we would ultimately use to buy more items we needed for our growing collections.
When Doug moved from Eden to accept a new job in Cincinnati for several years before returning to WNY to buy his house in Clarence, I thought our friendship might wane. However, we kept in touch and often traded through the mail. Doug would send me Cincinnati Reds and Bengals items while I would make sure to get any Buffalo sports items I knew he would want. I had done the same for him while he served in the army in Vietnam.
When Doug returned to Buffalo from Cincinnati we were both busy with our families and jobs and did not see each other as much. Most of the time I would see him with his wife, Karen, and their four daughters at Bison games on bobblehead nights.
The last time I saw Doug was in September of 2008 in Buffalo when we went to dinner with Doug and Karen before my wife and I returned to our home in Naples, Fla. The last time I spoke to him was about a month before the crash when he called me and excitedly told me about a "find" he had made from a gentleman in Sardinia. Doug frequented the Clarence Flea Market which he attended regularly and was well-known by all the vendors of sports memorabilia who set up there. 
Doug told me that he had purchased 20 Buffalo Baseball Bisons jigsaw puzzles which were giveaways at games during the 1933 season with each showing a different Bisons player when put together. I had only one of these very rare puzzles in my collection and I congratulated him on his "find."
I would later learn that on the night of the crash, Doug was at his dining room table trying to put together one of the puzzles to make sure all the pieces were there when the plane struck his home taking his life and destroying a large part of his remarkable lifelong collection which was stored in the house.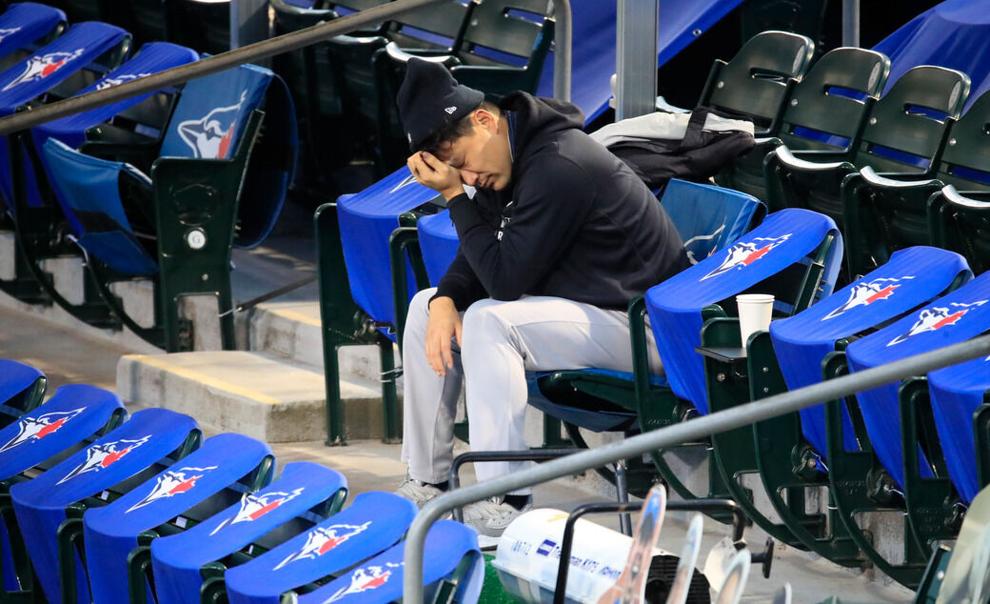 I, of course, flew up to attend his funeral and was honored to be asked by Karen to give the eulogy. I also testified about our sports collecting activities at the trial against Continental in 2014. 
Doug Wielinski was my classmate, my teammate, my partner in our collecting ventures and the best friend anyone could ever have. I miss him and think of him every day and just wish I really could go to a Blue Jays-Yankees game with him this summer if he were still with us. Doug would have really enjoyed that.
– Jim Macie (Maciejewski)
I would have loved to see a Major League Baseball game in Buffalo with my late husband Franz.
Although he never played baseball (just football and hockey), Franz loved the game. He had books about baseball, books about the history of the stadiums and always wore a baseball hat (major league and minor teams). He died when our kids were young, so only my oldest went to Toronto with us to see a major league game (as a baby and then again the summer after she turned 1). 
Both of our daughters are fans, but my son and current husband aren't. Since my eldest lives out of town, I'm taking my younger daughter to the Blue Jays vs. Yankees game as part of her high school graduation present. We can't wait!!
I can't pick out one person or team to see play the Jays. It's impossible because there are so many people I treasure in my life. Inviting someone to a ball game means you love them and want to leisure away a few hours before the hurly-burly of the world again intrudes with its separateness and schedules. How do you choose? Or prioritize? So in no particular order: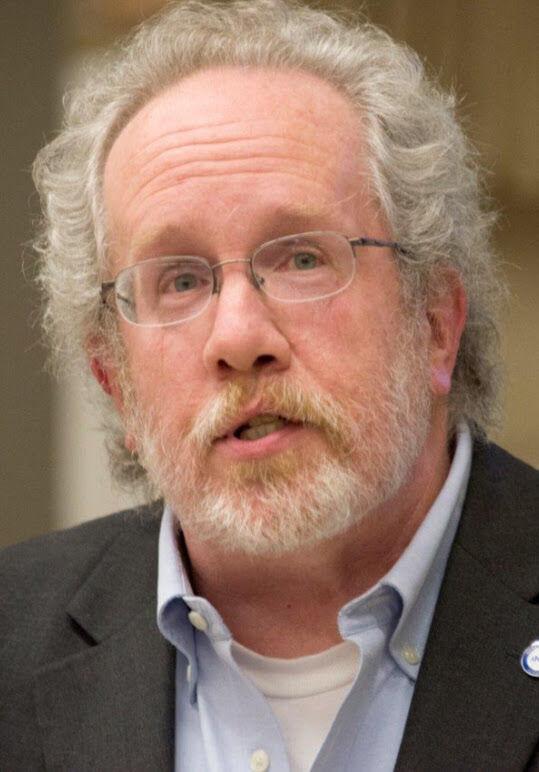 1.) My mom loved baseball. She had a crush on Bucky Dent. She often said that if the Bisons came back to town she'd like to buy season tix (which gives you an idea of how long ago she died).
 2.) My dad took me to several games each year at the Rockpile and we (my wife Penny and I) took him to see the Yankees play the Blue Jays in Toronto a couple of times.
 3.) My daughter once took me to a hockey game. I'd like to return the favor and take her to a baseball game, though she'd eventually be more interested in the concession stands than in the game.
 4.) Well, you. I haven't seen you in person in a few years. I remember that Bruce Andriatch and Jeff Wright and I went to see a Bisons game in Rochester. I think you joined us that day? Bruce, Jeff and I went to see the Indians in Cleveland once, too. It would be nice to sit in the stands on a summer afternoon or evening with old (in every sense of the word now, sigh) friends and muse about the infield pop-fly rule without a care in the world for an hour or two. Just let a breeze wash over us like the memory of a kiss from a loved one.
 5.) I talked Penny into seeing an Expos game in Montreal on our honeymoon. We've also seen MLB games in Toronto, Oakland and Denver, and minor league games here and in Albuquerque. When she goes with me we talk baseball rules and life, when she goes with me and one of her sisters they talk cookie recipes. It's a win either way because she makes the best chocolate chip cookies.
 6.) I used to go to Opening Day with a crew of friends. We went to Boston (several times), Cleveland (several times), Baltimore, Chicago (Cubs) and Toronto (several times). We also went to a Bisons game or two before life put on its coat and hat and got in the way. So I'd like to reunite with Ed Gargala, Jim Rosenbeck, Tim Tierney and Jeff Albone.
 7.) Penny and I used to go to Bisons games with our brother-in-law, Doug Lum and his wife Kathy (Penny's sister); friends Charles and Laurie Syms; and my sister-in-law Judy Evoy. We haven't been to a game since 2019 so it would be nice to get the band back together.
 8.) Either of my brothers, Dan or Brian. Brian retired from the Buffalo PD as a captain and moved to England to get his PhD in history from U of Liverpool. He doesn't get back to the states much and I haven't seen him in a couple years, not since he actually got his doctorate, so it would be nice to see him again while he tells me of the similarities between baseball and cricket (which I still don't understand).     
I've been to MLB games in Montreal, Toronto, Boston, New York (Yankees), Cleveland, Chicago (Cubs), Baltimore, Pittsburgh, Kansas City, Denver and Oakland. Minors in Buffalo, Rochester, Batavia, Jamestown and Albuquerque. And a spring training game in Fort Myers. 
Fortunately, I'm lucky enough to be able to share my upcoming MLB game in Buffalo with one special person – my son. Even though he and his family were here for a wedding this Memorial Day weekend, my son will return, making a five-and-a-half hour trip from Michigan, for a second-straight weekend for the Blue Jays-Astros game on June 5. I was able to buy two tickets before they quickly sold out.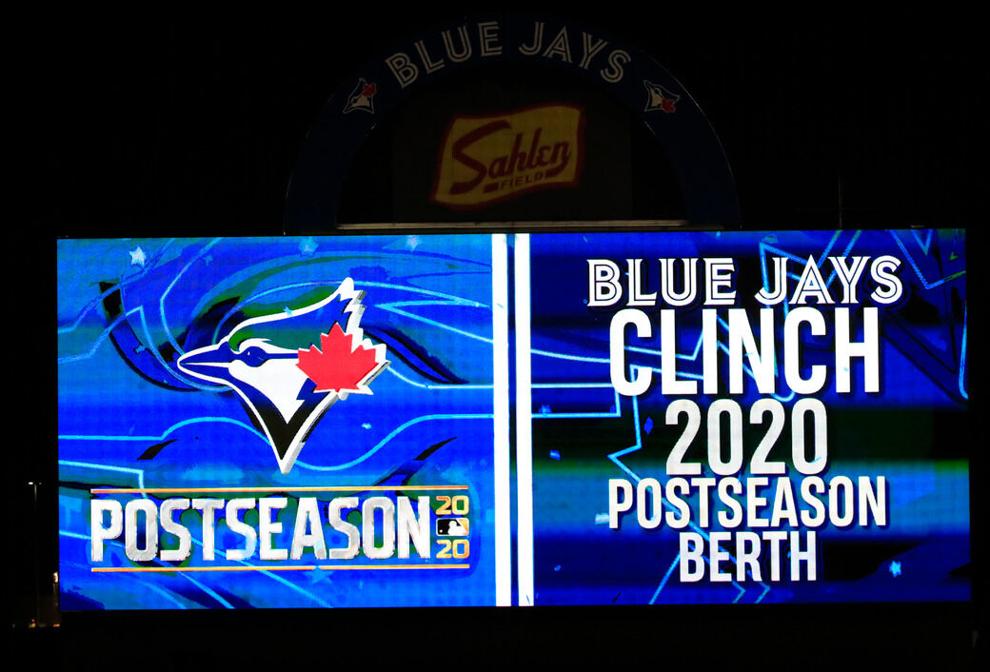 My son is still a diehard Buffalo sports fan. I took him to his first Bisons game at Pilot Field when he was 3. He saw dozens of games there while growing up, the most memorable a Bisons playoff game in which Jim Thome appeared here in while on a rehab assignment with the Indians. My son jumped at the once-in-a-lifetime chance to see a major league game being played at his hometown field.
That said, and in the spirit of your column, I would jump at the chance to once again attend a baseball game with my grandfather. He loved the game! I got out of school early while in sixth grade in April 1967 so my grandfather could take me to the Bisons season opener at War Memorial Stadium. I'll admit I was more interested in looking down from our top row seats at the cars moving up and down Best Street than the game. But more than a half-century later, I treasure that memory! Being able to sit with my grandpa at Sahlen Field, sipping our beers and watching a Big League game? Priceless!
And I look forward to making future memories a couple of years from now when my son and I will take my grandson on the 45 minute trip from their home to see the Tigers in Detroit. Fifty years from now, perhaps my little one will be responding to a columnist's request to share his memories of going to a baseball game with his dad and grandpa!
As a kid growing up in Edinboro, Pa., I was a Cleveland Indians fan ... no games to watch on TV so I'd spend a Sunday afternoon in my bedroom listening to a double header on the radio!! My dream would be to see a game with my grandfather who was listening to the same games on the radio in Lancaster, N.Y.
I was a tomboy who loved baseball and football. A cherished possession is an autographed picture of Bob Feller ... and a favorite present as a kid was a handmade baseball bat from my brother ... he made it in shop in school.
Proud of our Buffalo teams. Happy to have the Blue Jays in town.
I was fortunate enough to attend a baseball game with my dad, Aug. 19, 1963: the International League All-Stars played the New York Yankees at War Memorial Stadium.
My dad was a single parent raising two small children in South Buffalo, working 40 hours a week at National Aniline on Elk Street.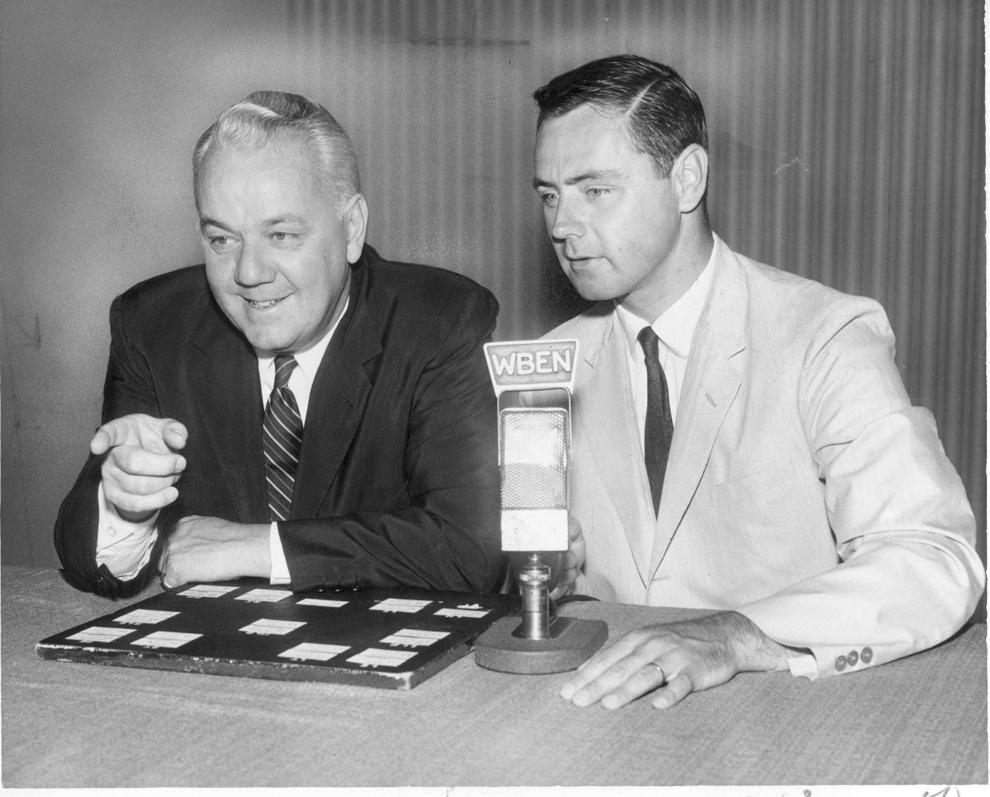 Ralph Hubbell, iconic radio sportscaster at WBEN, announced the Yankees would play IL All stars. All one had to do was mail a check with SASE (self-addressed stamped envelope) to him at the radio station, to get tickets. 
In 1963, my dad taught this 12-year-old a life skill: If I wanted to go, I had to address envelopes, apply stamps and write a note requesting tickets. He wrote the check.
In 1989, retired NL and AL All-Stars played an "Old-timers" exhibition game in Buffalo's brand-new stadium. I wrote the check for the tickets this time.
Today, if my dad were here, I would be with him to see the Yankees this June.
For me, it would mean so much more, than just attending a baseball game. 
Sean Kirst says 45 years ago, his father – typically not the kind of guy to do such things – came into his class at the old Mindszenty High School in Dunkirk to pull him out for the day. A Yankee legend was the reason why.
When I was around 5 years old, my father, John Boccio, took me to a Buffalo Bisons baseball game at the old Offermann Stadium. I had two older brothers and my father would take them on an annual trip to Cleveland to watch the Yankees. Since I wasn't part of the male bonding ritual my dad felt it important for just the two of us to see a game together. My memories of that glorious afternoon are vivid and special. My dad died in 1984. I hope some little girl gets to see a Yankees game with her dad this year. In my heart I'll be there with mine.
Thank you for reminding me of that day.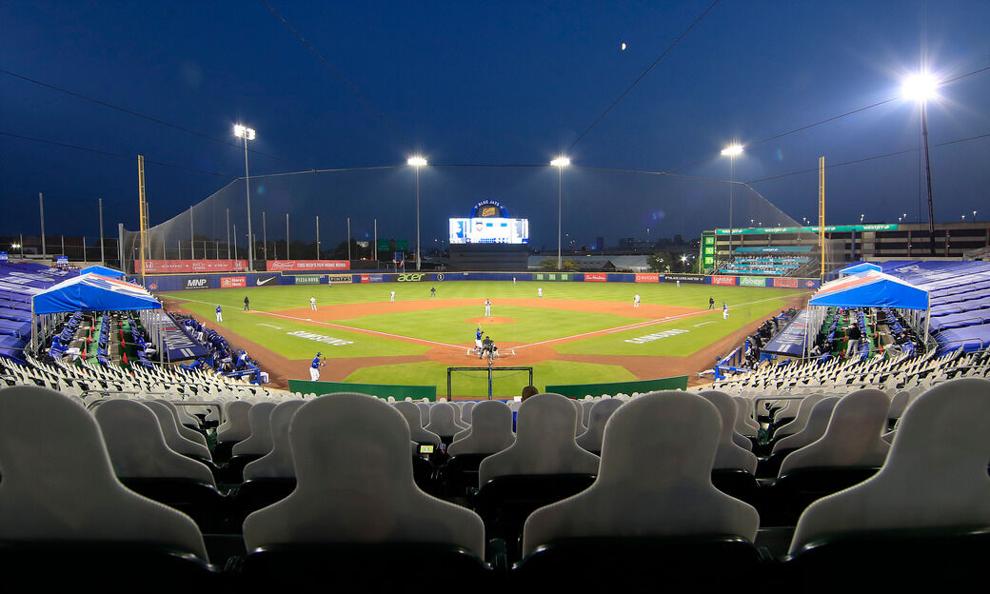 I would most like to see a MLB game in Buffalo with my dad, Clarence Schindler. Dad was a World War II vet who grew up playing baseball in Schiller Park. He attended many sporting events in Buffalo and spoke most fondly of seeing Johnny Bench play with the Bisons. We also attended MLB games out of the area.
Dad and I were at the first Bills game at Rich Stadium and he got to attend games at both the downtown stadium and the arena before he passed away. My dad used to say, "Always support your local sports teams."
I wanted to respond to your request of who I would pick to go to a major league game with. It would definitely be my dad. As you know, being a Dunkirk native, my late dad Mark Hammond was a baseball fanatic. He was a part-time major league scout for the Washington Senators, Cleveland Indians, Kansas City A's and St. Louis Cardinals.
He was also an umpire, co-manager of the 1967 Dunkirk Babe Ruth League baseball team that won the state championship, and regularly traveled to Florida with my mom to watch as many spring training games as he could. He's the reason why I got so involved in sports, along with my brother Bill. Keep up your fabulous work! 
The longtime news editor's work ethic – and willingness to give a kid a chance – made a lifelong impression on Sean
I would most want to watch a major league game in Buffalo with my dad, especially if the Chicago White Sox were in town. My dad was a White Sox fan his whole life. My first ball game was a road trip to Cleveland to see the White Sox when I was about 12-years-old. As an adult, I planned to give him a trip to Chicago for his very first time of seeing the White Sox play in their hometown. Unfortunately, ill health intervened and the trip did not happen.
My dad died in July of 2005 the same year that the White Sox won the World Series that fall. Although he never saw the White Sox win a World Series, I knew he was still cheering them on.
I read your article and was very moved by it. There are two people that I would love absolutely nothing more than to watch an MLB game with here in Buffalo. The first is my father, Jed, who passed suddenly in 2016 but instilled in me a love of baseball and his St. Louis Cardinals that only gets more intense the older I get. We sadly never got to an MLB game but there were countless times he took me to Pilot Field on a "sick day" from school.
The other is my grandfather, Earle Hannel. He was a great ballplayer and an amazing man (he is in the WNY Baseball Hall of Fame), and my first-ever major league game was with him and my Uncle Todd to see my beloved Cardinals in Pittsburgh. We went to no shortage of games at Pilot Field as well and I miss them both, and I know both would be very excited to be at the ballpark this week.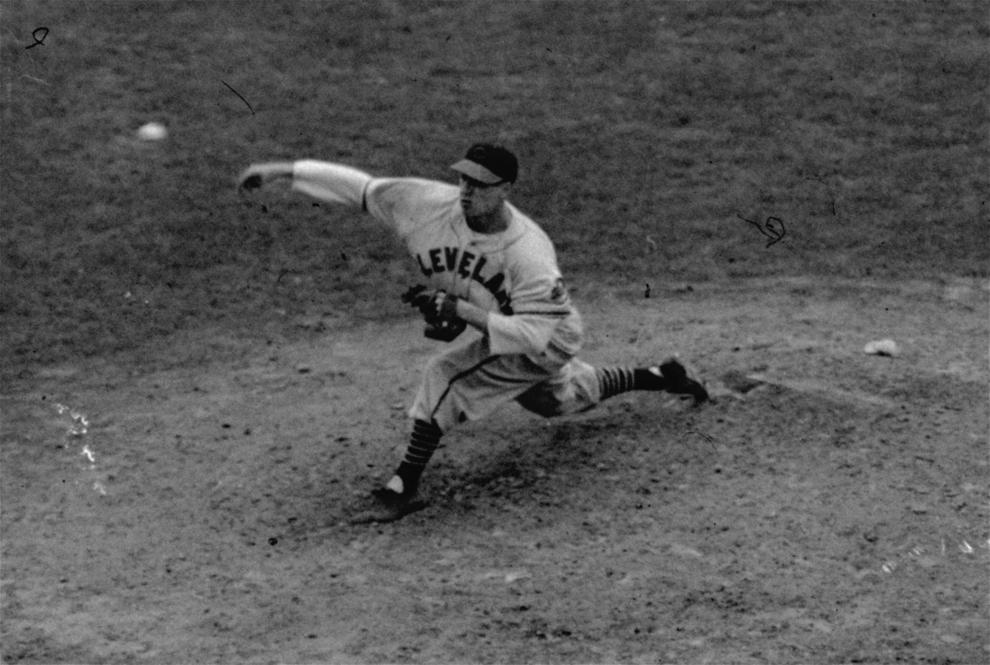 I saw your article and your invitation to write about who readers would most like to see a game with. 
That would be my dad, Phillip Colligan. He wasn't much of a sports fan, but as his mother, Doris, told me, he did love baseball as a kid. As an adult, he was busy earning a living and supporting five children, so he lost track of the sport. I believe baseball and its statistical aspects inspired his love of numbers. He'd go on to be an accountant for local government.  
A quiet man, it wasn't until Father's Day 2015 that I learned he met Jackie Robinson after Robinson played a game in Buffalo. I'm not certain of the year – dad was born in 1932 so maybe the 1940s?
That would be the last Father's Day we spent together. He passed away in the fall of 2015. I'd give anything to see him relax and enjoy major league baseball in his hometown.
Today is Jackie Robinson Day, a commemoration that resonates beyond baseball.
With live persons, it would be fun to go to a game with dear friends Jeff, Brian or Ralph, but it would have to be with brothers Tom or Jim. For all time, it would certainly be my grandfather, Marty Brainard. He took me to many Bison games over the years, including when they played in Niagara Falls and had coupons on milk cartons. He basically raised me and was loved dearly by all! No doubt he will be watching from the box above.
Your Conehead story was very touching. I've always admired the guys walking and hawking beer at the stadium.
I grew up 25 miles west of Philadelphia and went to a few games at Connie Mack Stadium in the early '60s. Bobby Wine was my baseball hero. I got his autograph when he spoke at my last Little League banquet.
I married a local girl in 1977, moved here and raised two beautiful daughters.  
I tried to get tickets to the Yankee games in June but I was too late. I'll try again next time they release tickets for sale.
I'd like to sit with my Dad and talk at a game. He passed almost 40 years ago shortly after my youngest daughter was born. He was a World War II Navy veteran.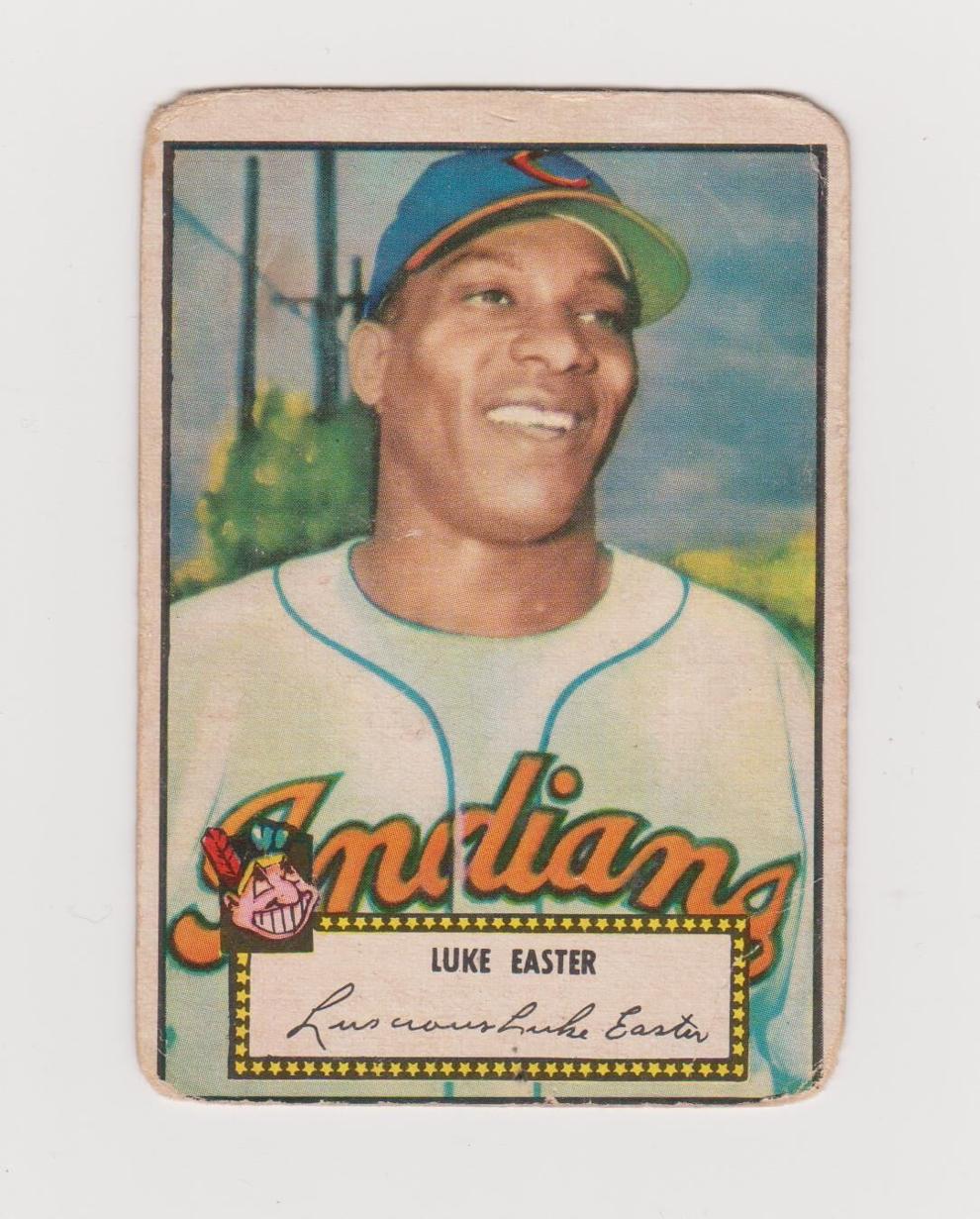 The person I wish I could watch a major league baseball game in Buffalo with is my father, George Nellany. He was a wonderful man who taught me so much about baseball and hockey. When I was young, he took me to Offermann Stadium to watch the Buffalo baseball games and taught me how to keep score. A couple names of players I remember are Luke Easter and Bobby del Greco.
One summer when I was about 10 years old, we took a family road trip to Boston to see a Red Sox game. We stayed in the same hotel as the visiting team, the Minnesota Twins, and at breakfast one morning I got many of the players' autographs on a baseball my father had brought along, just in case. Dizzy Dean and Pee Wee Reese were also staying there and my father suggested I call their room and ask if I could get their autograph. I called, Dizzy Dean answered (and) he said "yes." When I knocked on the door, he answered it and was in his pajamas. Both he and Pee Wee Reese signed the baseball. I'll never forget that.
My father also took us to the American Hockey League games at the Aud. I loved the Aud. At intermission, we would go down to the locker room area and watch the players return to the ice. We also took road trips to Hershey and Rochester to watch Buffalo play.
I hope you enjoyed my memories as much as I enjoyed writing about them.
I'd go with my cousin, Jimmy Rossotto. About five minutes before I played a Little League game against the Columbus Club, I found out he had been killed in Vietnam the day before. I was only 11 years old and kinda stunk that year but I remember I pitched a 3-hitter and had a couple of doubles just so he'd be proud of me. He was the coolest, nicest cousin ever.
I think I would share a game with my dad, and a down the street neighbor, Tom Wright. My father Glenn Miller is chosen out of paternal respect, and Mr. Tom Wright for his encouragement to me to join Little League, as well as his involvement in bringing youth baseball to Eagle Street Field, and all of Fredonia ... he was a highly respected man within the Little League community.
Tom Wright lived at the beginning of Seymour Street and I lived much farther south, past Howard Street. Tom's son Jim married my cousin Paulette Pacos. As a young boy I was often in their company, and I wasn't very keen on baseball, but Tom was enthralled with the sport. Both of his sons were very talented baseball players.
Anyway, Tom would try over and over to inspire me to sign up for Little League. It was through my coaches. And my father that I learned that Mr. Wright along with Mr. Hathaway were instrumental in bringing Little League baseball to Fredonia and surrounding areas.
I waited to write this piece until the World Series, this dramatic showdown between the Houston Astros and Los Angeles Dodgers. The afternoon light and scattered leaves of late October always carry me back to childhood. We'd run home after school to catch the end of each game, in an era when the World Series was played in the
Mr. Wright made numerous trips to Williamsport to secure Fredonia's Little League charter. I further discovered that Tom was a hero and POW in World War II. Serving as an artillery officer, their position was discovered by German forces and he was taken prisoner, only to escape from captivity and evade the enemy. It was told to me personally by Tom that he knew General Patton.
Mr. Wright would spend afternoons playing catch with me in his yard since my father worked all day until dark. My first mitt came from Mr. Wright. And when I received a new one from Walt's in Dunkirk, Tom came over to show me how to season it and break it in ... the guy exuded knowledge and a love for the game.
My grandfather, "Papa" Joe Sorce, without a doubt. We used to watch ball games together when I was a kid. In fact, I remember running home from grade school to watch playoff games and World Series games at his house when they still played them in the afternoon. Have vivid memories of the Pete Rose-Buddy Harrelson dust up as well as the Pirates-Orioles series in the early '70s.
Concerning watching a major league game in Buffalo, I will be going to a game very soon. My son got tickets as a Mother's Day gift. I was and am still fortunate to watch him play ball. We've attended a few different levels of baseball through the years and I love his appreciation for the game. I appreciate the time he still spends with me. There's no one else I'd rather be at this game with.
My Uncle Tom Fafinski took me and my cousins on an intrepid journey to Cleveland to see the Indians play the Tigers back in the Al Kaline, Rocky Colavito days. In my first major league baseball game, Doc Edwards hit for the cycle.
I would love to go to a game with my dad, Bruce. We never attended a game together but we had a mutual love of the Yankees.
I played most of my Little League games at Russell Joy Park in Fredonia. It was only a few times a year that we played at Eagle Street, but I do remember watching Marc O'Brien launch baseballs into the Niagara Mohawk parking lot with "Blue Bertha." Ahhhhh, to be young ...
I'd love to attend a game with my grandfather. He would absolutely love this.
My Uncle Ben Cerrie (a well-known umpire) was my father's oldest sibling. My grandfather passed before I was born so Uncle Ben was like that to me. I was so fascinated to see his train collection. He had a large one set up in his basement. I am not sure what happened to them after the big flood in the '70s; I know his basement did get flooded.
Always good memories of him, especially listening to him talk about his trips. He knew people all over the country through baseball and he and his wife Rose drove their van everywhere, even visited us in California.
My grandfather. He loved baseball. When I was 10 years old my grandparents took us to New York City in the fall. While we toured the sights my grandpa was at the 1960 World Series at Yankee Stadium. I'm sure he'd say it was one of the best days of his life!
My dad used to love taking the train down to the game with me. Once we got in, he said: Nothing else mattered but being at the game. Play ball.
Frank Mooney. He would give the beer to someone else, and he would soak all of this in! RIP, Frank.
My mother would absolutely love the Blue Jays being in Buffalo. She was such a fan of all sports.
Mayor Griffin, for all he did to bring baseball back.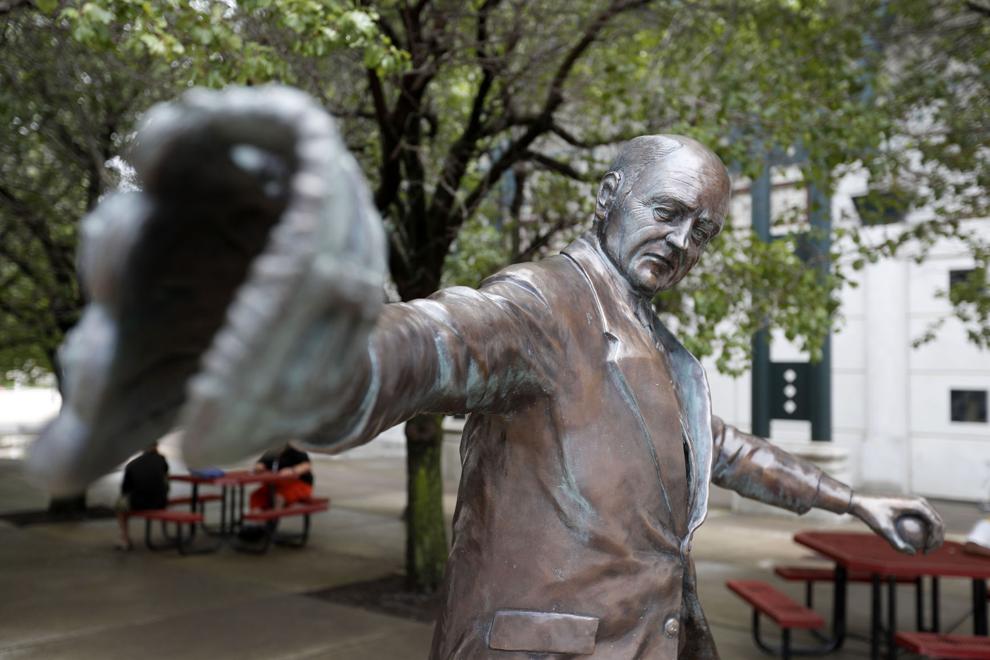 My grandmother. Her boss let her use his suite at Pilot Field for a few games during the first three seasons and I fell in love with the game eating popcorn & peanuts looking down from that first baseline balcony. I miss my 'Nan' and would loved to have had a beer or two with her when I go to the game on Tuesday. 
My husband Tom would have been thrilled. He bought season tickets when they first opened the new stadium in hopes of a major league team coming.
My daughter and we will be there on Saturday.
If you would please give me a few minutes I would love to tell you about sitting at the ballpark watching the Blue Jays and Marlins Tuesday night.  My dad taught me how to play the game, he was there for some Little League games at Scajaquada LL on the East Side and for games when I played at Bishop Turner for the great Paul Quagliana, who recently passed.  Dad never criticized any coaching decisions. Parents back then laid low unlike the helicopter parents of today.
 Dad showed me what hard work was and raised us mostly by himself while mom dealt with illness.  He took me to my first MLB game was at Exhibition Stadium in 1977 - the Jays vs Oakland and pitcher Vida Blue.  I have been a Jays fan ever since. 
I would also love to have my uncle Richie Koch with us. He passed from Covid last May in a nursing home; never had a chance once they let contagious residents and staff in. Uncle Richie was a second father to us and was with me at the 19-inning Bisons game in 2001 vs. Scranton-Wikes-Barre.  His brother's brother-in-law was Warren Spahn who I had the good fortune to meet a few times. 
I remember picking him up for an Old-Timers game at the airport and sitting in his sister's Trudy's kitchen listening to great stories, like him pitching in the 16th inning classic vs Juan Marichal at Candlestick Park where he lost 1-0 on a Willie Mays homer - still described today as the best game pitched by 2 pitchers.  So it can't be Dad, my uncle and Spahnie sitting together Tuesday but it will be my wife Cathy of 34 years, our oldest daughter Stephanie and my best friend since first grade Lee Payssa. It's a good trade-off.
I have been blessed and can't wait to see Major League Baseball in my home town of Buffalo, N.Y. 
My dad, Orval Smith passed away in November 2019. He was my best friend and we watched every Yankees game together. He was a tough NYS Police Investigator who had a heart of gold. We had never attended a live Yankees game until the summer before he passed. We traveled to Cleveland and watched the Yankees play the Indians at Progressive field. Laying in a hospital bed a month before the game, he told me " We are going to see the Yankees in Cleveland, Son. Get the tickets." I was very skeptical but went online and purchased seats about eight rows from the field behind the Yankees dugout.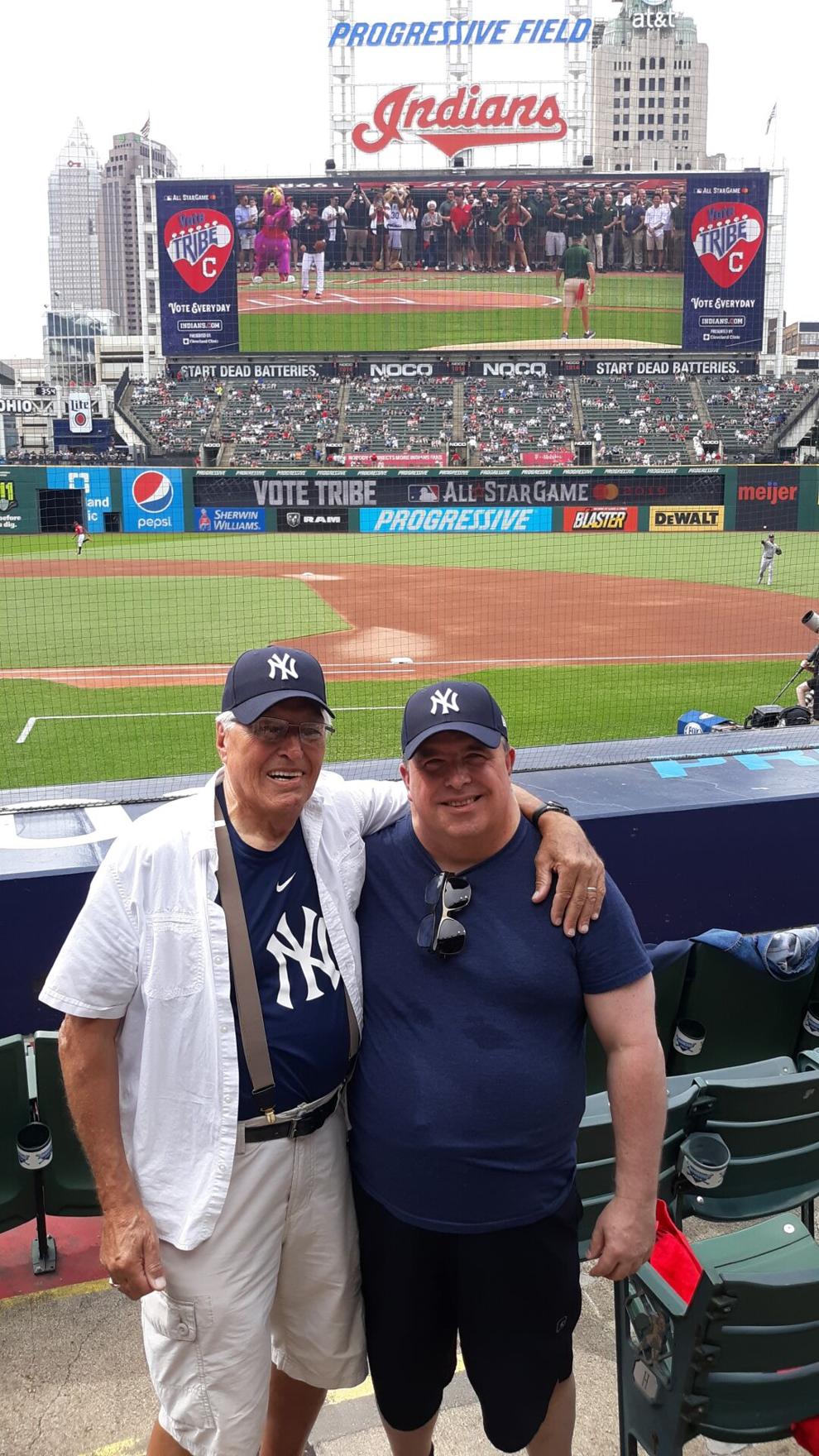 My Dad had a good June and felt better after leaving the hospital. We had a wonderful time in Cleveland that I will cherish forever. The one time my Dad and I saw the Yankees together. My Dad was like a little kid all weekend strutting around with his Yankees cap and talking to just about everyone in Cleveland. We then planned to go to Baltimore for a 3 game stand in August and my Dad was not feeling up to it. I ended up giving the tickets to a gentleman who was taking his wife to a hospital in Baltimore for cancer treatment.
Anyway, I wish I could be going with my dad this week. A work mentor offered me a ticket and I will be going Wednesday. This person is a caring individual who knew I would be thinking about my dad. 
My dad would have loved having the Yankees here for three days. I know when I am at the game I will be thinking of him and the wonderful relationship we had. The Yankees and baseball brought us closer together and I know he will be happy from above that I was able to take in the game.