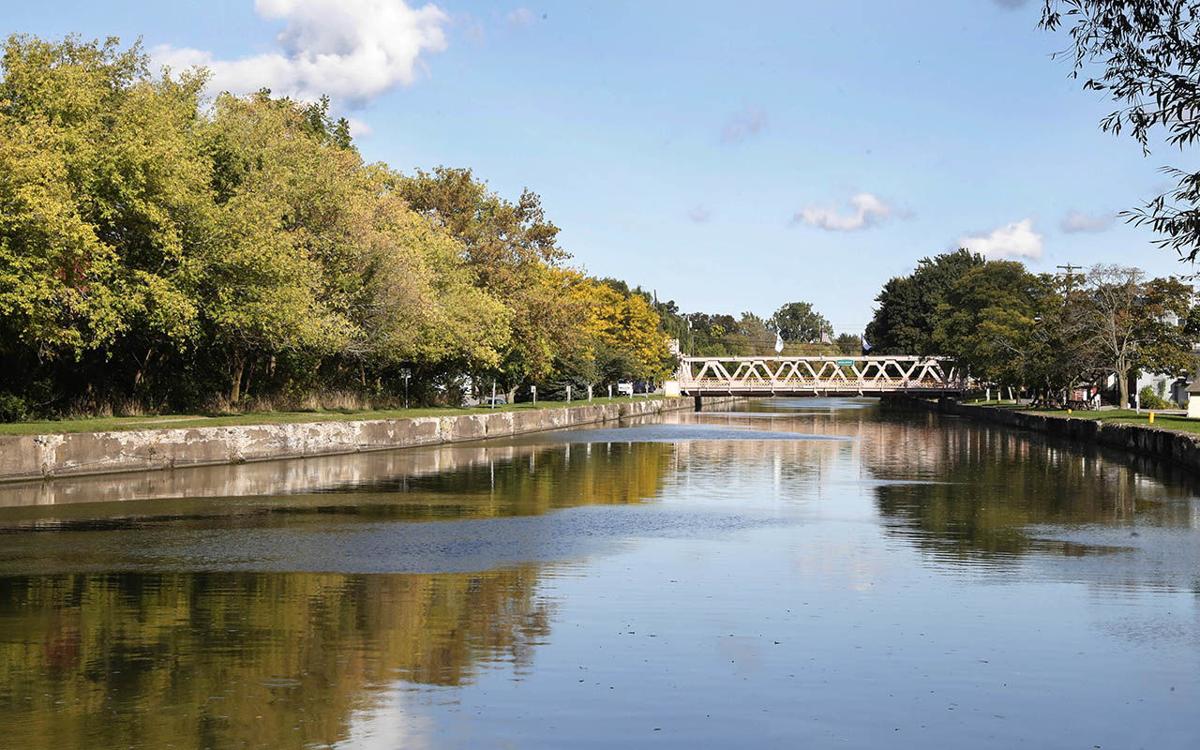 Another summertime tradition may be in peril: recreational boating on the Erie Canal.
The economic "pause" Gov. Andrew M. Cuomo ordered in response to the Covid-19 pandemic halted the canal's off-season maintenance and repair work in Lockport, Rochester and six sites farther east.
Most state Canal Corp. workers were sent home as nonessential personnel on March 17, canal spokesman Shane Mahar said Tuesday.
Mike Murphy, owner of Lockport Locks and Erie Canal Cruises, whose tour boats carried 45,000 passengers last year, said Tuesday he takes for granted the canal won't open as scheduled on May 15.
"If Cuomo in his wisdom says, 'OK, May 1 everything opens,' we're looking toward the end of June before anything happens," Murphy said.
Murphy said groups have canceled advance bookings on his boat ride into August.
"There's no definite answer for what's going on," Murphy said.
That's because the abandoned repair work would take about 60 days to complete, according to the Erie Canalway National Heritage Corridor, a federal agency that promotes canal business and tourism.
The Erie Canal never has been closed for an entire year since it opened 195 years ago.
The Canal Corp. said in a statement that it is "currently evaluating operational options to ensure New Yorkers will have access to the Canal system this season."
When will the canal be filled and the lock gates opened?
"We do not know, so we are trying to work with the New York Power Authority and the Canal Corp. to get an answer to that question," said Bob Radliff, executive director of the Heritage Corridor.
The Canal Corp. operates as a subsidiary of the New York Power Authority.
"We urge the New York Power Authority and the NYS Canal Corp. to reconsider their decision to suspend essential repairs and construction in order to safely reopen the full NYS Canal System as soon as possible and to ensure a timely and full recovery for all New Yorkers," Radliff wrote last week to Gil C. Quiniones, president and CEO of the New York Power Authority.
"Once you cancel or suspend operations, as we're all finding out right now, it's that much harder to get back up and running," said Erin M. Tobin, vice president of policy and preservation for the Preservation League of New York.
"There's no better way to demonstrate the resilience of our state than to have the canal be open for business in 2020," Tobin said.
"If (the season) is delayed, we're concerned about potential economic impact on canal communities and businesses along the entire system," Radliff said in an interview.
"There's different events and things that are scheduled and people need to assess whether they're going to cancel or postpone," Radliff said. "The more information, the more transparency we can all have, the better decision-making that can occur."
Radliff's letter to Quiniones said the canal should be considered essential infrastructure and should be maintained. It noted that other agencies, such as State Parks and the Department of Transportation, are allowed to carry out projects despite Cuomo's pause order.