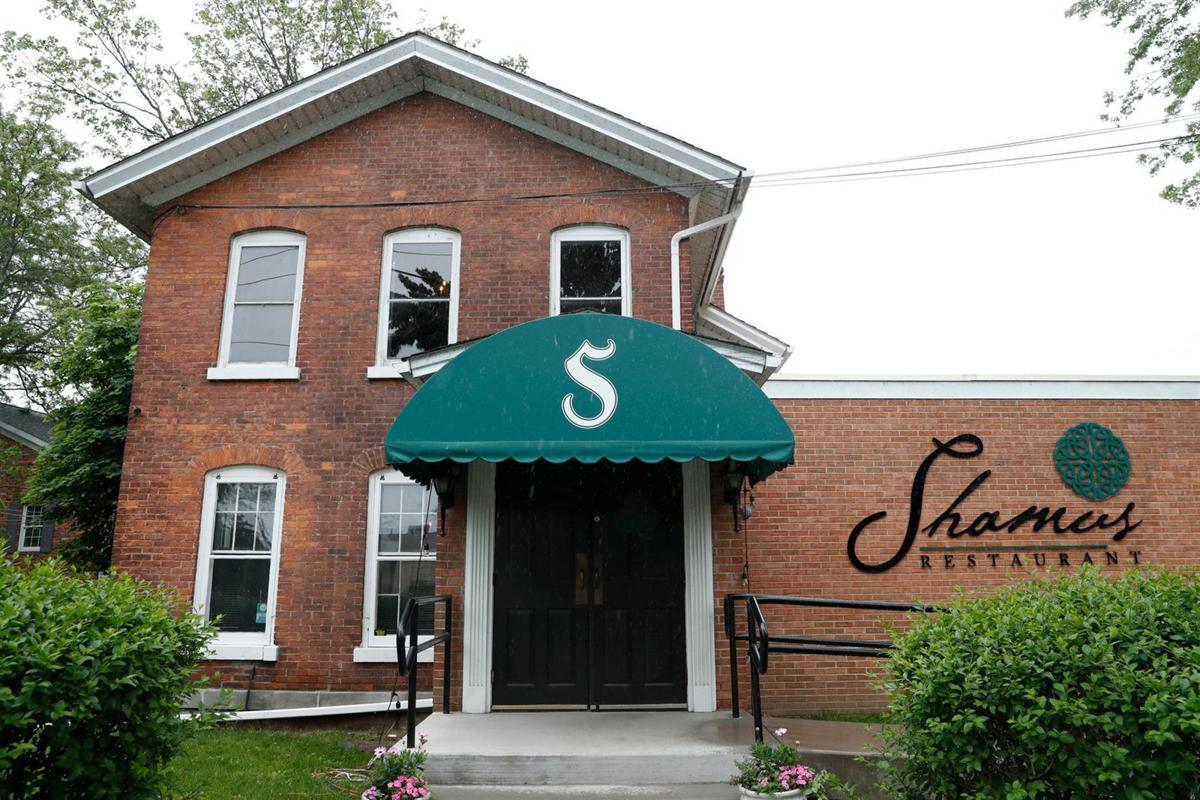 If you live in Erie County and you're determined to eat indoors at a sit-down restaurant, you still have an option despite the state's new Covid-19 pandemic ban on indoor dining in most of the county.
You could drive to Niagara County and eat at a restaurant there.
Niagara County restaurants still are allowed to serve indoor meals, even in North Tonawanda and a chunk of Wheatfield, which were placed in a yellow zone by Gov. Andrew M. Cuomo Wednesday.
But Niagara County restaurateurs said Thursday they don't know if they will see any economic benefits from the situation.
Jim Pane, owner of Pane's Restaurant in North Tonawanda, said he thinks diners are simply too scared and confused to go out to eat.
"It's not really the regulations by the government that's hurting us. What's hurting us is all this fear and uncertainty," Pane said.
"I do believe we will continue to have patrons and some people from Erie County will come in our direction. Some people in our county as well as surrounding counties are skeptical about going out because of those rising numbers," said Ann Murphy, owner of Shamus, a long-popular Lockport restaurant.
Pane said things have become too complicated, with the state limiting groups to 10 people and the color-coded zones, each with their own rules.
North Tonawanda is in a yellow zone, which for restaurants means a mandatory midnight closing time and a limit of four diners per table, but Pane thinks people aren't zeroing in on such details.
"It's only hurt our business because customers are really nervous and spooked right now," Pane said.
"They put the restrictions, the four per table and things like that, but we're just not getting the customers in. The customers are confused on what the rules are and where the zones are. The last few days, since last Friday, people just aren't coming in," Pane added. "When they came out and said it was a dire situation and things like that, that's when things really got worse for the restaurants in general around here."
The Erie County trade isn't helping his 300-seat Payne Avenue landmark. Quite the contrary, in fact.
"We actually had three banquets this weekend, groups of under 50. All three of them were from Erie County. They're canceled," Pane said.
Because of social distancing rules, he can offer only 48 seats at present.
Should Niagara County restaurants step up their advertising to cash in while they can?
"To brag or to emphasize that we're kind of better off than Erie County?" Murphy asked. "Absolutely not, because I'm very sympathetic to other restaurants, especially small businesses like myself about their loss of business. And we also have to be realistic about what the next step might be in our area."
Her restaurant used to do a strong lunch business, benefiting from its location near the Niagara County Courthouse, Lockport City Hall and many stores and offices.
"It's been a very difficult time, like it has been for so many restaurants, because the numbers have dropped," Murphy said.
"We're open for lunch, but lunch business has dropped substantially because we rely on a lot of business people who are not working on-site, as well as business meetings at lunchtime and an older crowd as well. People are still very reluctant, but we're fortunate to still be open and continue to be supported by our community and the surrounding communities," Murphy said.
Fortuna's, an Italian restaurant in Niagara Falls, has seen a little short-term benefit from the Erie County indoor dining shutdown.
"I heard we already have one reservation of a party of six from Buffalo because they can't get anything out there," host Jeri Posa said.
She has 11 reservations for Saturday, which is Fortuna's busiest day.
"I have a couple of sixes, and a 12, which have to be at separate tables, obviously," she said.
"We have had a lot of completely out-of-towners, not just Erie County. A lot of Rochester area codes. We had a lot of tourists, which is interesting," Posa said.
But the future of the Niagara County restaurant trade is by no means certain.
"I'm on pins and needles every day about what's going to happen," Murphy of Shamus said.
"Last night I spoke to so many of my customers, and they're all regular customers, and people are just afraid," Pane said. "They're unsure and they don't have the clarity. The government, they're saying it's unsafe to go out to dine, and it's just crushing us."
"It just seems inevitable if it's just a county away and people are moving around still, that it's going to come in our direction," Murphy said.
"Everybody's worried about because of everything being shut down. I totally sympathize with that," Posa said. "I of course want people to stay healthy and follow the guidelines that are recommended by the scientists and doctors."
The Buffalo News: Good Morning, Buffalo
The smart way to start your day. We sift through all the news to give you a concise, informative look at the top headlines and must-read stories every weekday.