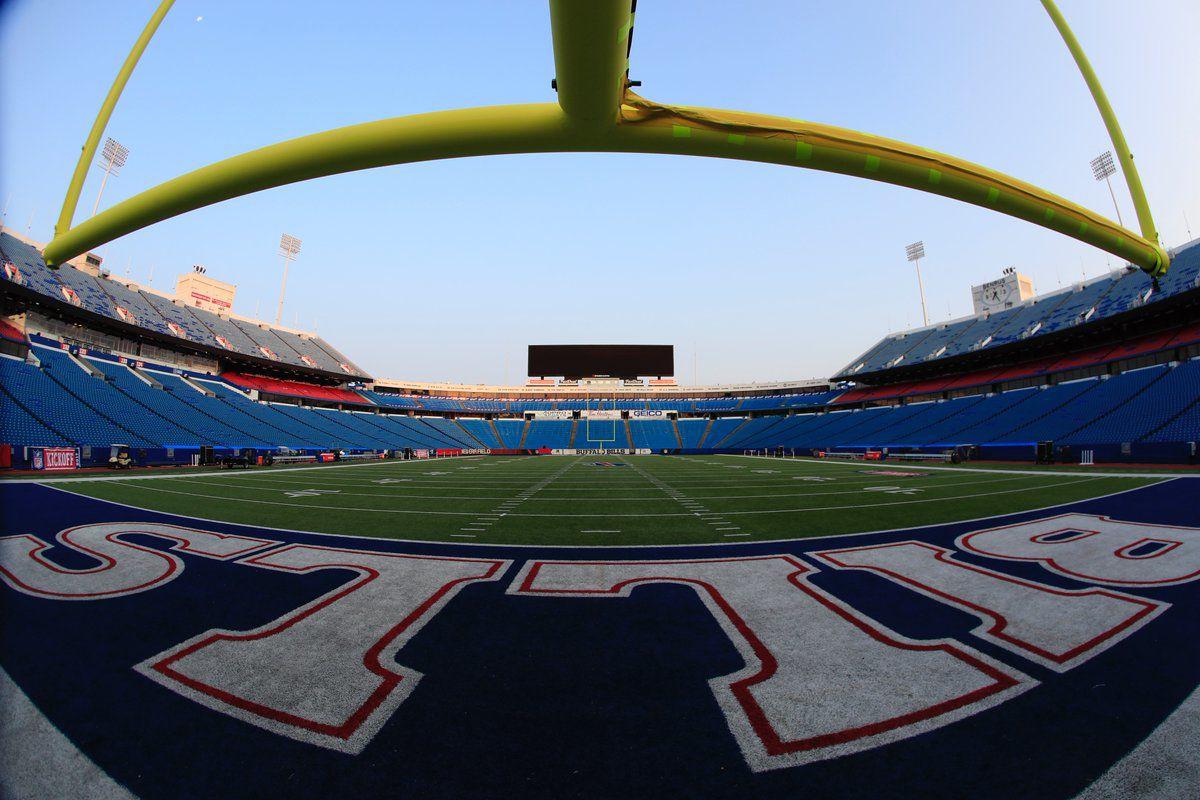 With all the thousands of seats in Buffalo Bills stadium, and room to socially distance if only some of the seats are filled, fans may be wondering why they're banned from attending games so far.
The problem is what they would do between all those Josh Allen touchdowns and fumbles.
"The issue of sitting in the stands is not the problem," said Erie County Executive Mark Poloncarz on Wednesday. "That I know, having had conversations with the Bills and reviewing their proposals. I think they can safely protect the fans in the stands if there's a small proportion of them that attend."
But public health officials worry about the crowd pouring into the stadium before the game starts, fans crowding into restrooms at half time and then all of them leaving at the same time when the game is over, he said.
Even if less than a fourth of the seating capacity is allowed in, which would be roughly 17,000 people, that's still a lot of bodies, Poloncarz said.
"The problem is, how do you get people in and out of the stadium safely?" he said. "What happens if you have an emergency and you have to get people out at the same time? That's a big concern."
That doesn't rule out the possibility of allowing fans at upcoming Bills games, Poloncarz said. It just means that a lot of extra planning is needed to get people in, out and around. The same is true for the rest of the National Football League, he said.
The Bills have a good working plan, he added, but it still won't matter until the region's Covid-19 levels drop a little lower, though Poloncarz said there is not a specific target figure.
Miami is allowing fans at its stadium for Sunday's Bills-Dolphins game, a decision Poloncarz has criticized. He said the positive test rate for Miami-Dade County is about 5%. Western New York's seven-day rolling average of its daily positive test rate is 1.4%.
Poloncarz discouraged Bills fans from traveling to Florida for the game and warned they must self-quarantine for 14 days upon their return to New York State.
Concerned about COVID-19?
Sign up now to get the most recent coronavirus headlines and other important local and national news sent to your email inbox daily.