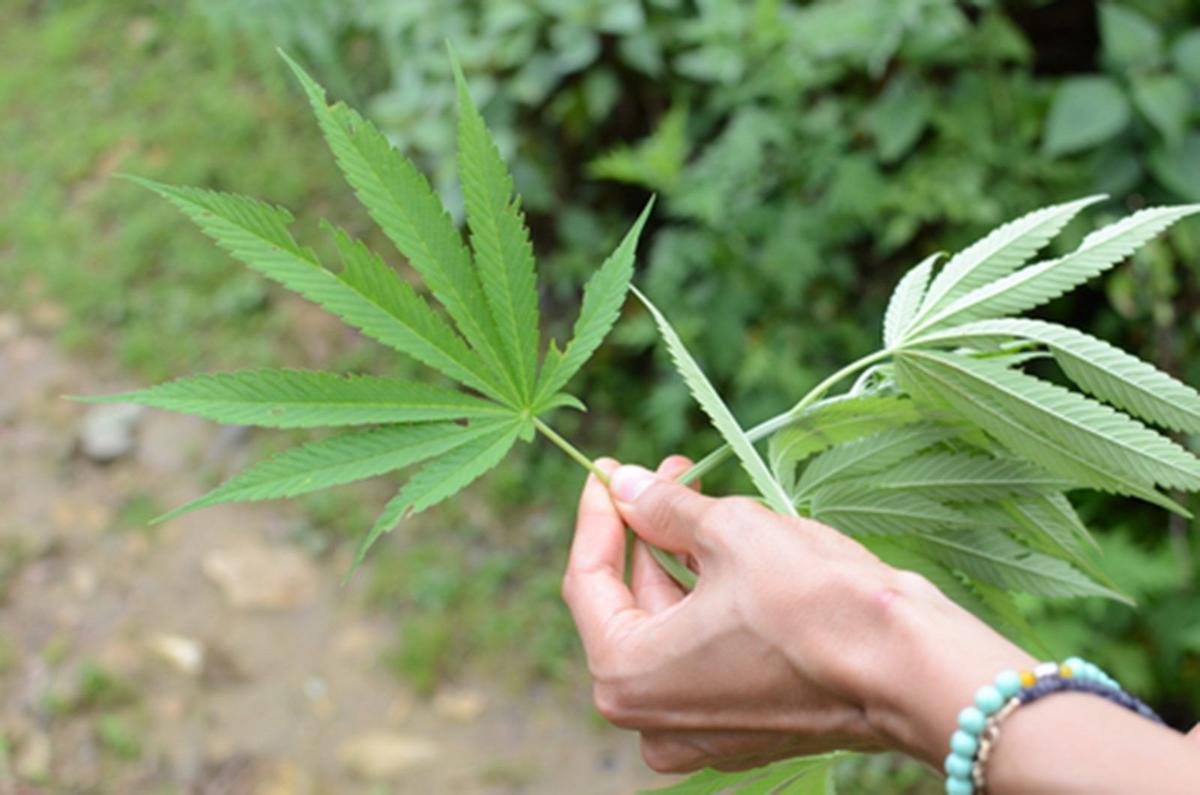 ALBANY – Marijuana legalization in New York in 2019 died Wednesday.
The cause: Opposition from a group of downstate Democratic state senators who received vehement opposition from constituents, law enforcement and local school officials.
"I do think it's a lost opportunity for the State of New York," said Assembly Majority Leader Crystal Peoples-Stokes, a Buffalo Democrat and sponsor of the legislation in the Assembly.
"At the same time, it served to raise the consciousness of a lot of people and I think when it comes up the next time I don't think we'll have the difficulties we had this time," she added.
The issue has been among the most contentious policy matters facing the State Senate and Assembly in the closing weeks of the 2019 session.
In the end, the idea died both on its merits, as well as a healthy dose of political worries by a number of new State Senate Democrats serving in districts where they are expecting Republican challenges in next year's elections. Critics in the Legislature were not dissuaded by promises of big tax revenues for the state from a billion dollar-a-year marijuana industry.
Peoples-Stokes said the 150-member Assembly had 81 Democrats committed to voting to legalize recreational marijuana for adults over age 21 – if the State Senate had the votes. Different numbers were tossed about, but several sources in the State Senate said the legislation attracted the support of 31 senators – one shy of what's needed for passage.
"I will continue to push for a tax and regulate adult program with all the right safeguards and commitments to reinvestments in communities most harmed by decades of failed prohibition policies," said State Sen. Liz Krueger, a Manhattan Democrat and the bill's State Senate sponsor.
Lawmakers are working on what's been come to be known in Albany as Plan B. It includes a more complete decriminalization of marijuana – compared with the existing statute approved in 1977 that still led to tens of thousands of low-level possessions arrests, especially in minority communities. Peoples-Stokes said she expects that bill to pass both houses before session ends in the next day or so.
Additionally, there is legislation to expand the state's existing medical marijuana program to try to get more of the products into the hands of more patients – both to provide certain medicinal benefits and to try to help lower the expensive costs of treatments. It would also ease regulations that have kept many doctors and health care providers from applying to be a part of the prescription-writing program.
Another bill would regulate the rapidly growing market for hemp-made products like CBD oils and other products that are popping up in various retail outlets across the state and that consumers are using to self-medicate everything from anxiety to sleep disorders.
Gov. Andrew M. Cuomo, who lawmakers say did not actively engage in the marijuana talks at key moments – a claim the administration vehemently denies – urged lawmakers to quickly act on a bill to decriminalize certain amounts of marijuana possession. He said he would sign the bill.
Lawmakers raise concerns
Cuomo in January proposed a sweeping marijuana legalization effort, with a state regulatory role over all aspects of the growing, distribution and retail sales.
Talks stalled on a host of disputes, including what role localities should be able to have in placement of marijuana retail stores in their communities and whether New Yorkers could be able to grow their own marijuana plants at home.
But the key sticking point came down to an insistence by many lawmakers, including Peoples-Stokes, that a set portion of marijuana tax revenues be earmarked for communities hardest hit by disproportionate marijuana arrests, which are mostly minority neighborhoods.
But a more basic problem killed the bill in the end: a shortage of votes in the State Senate.
State Sen. Toby Ann Stavisky, a Queens Democrat, was among those raising concerns. In an interview, she said more than 80% of her district is Asian American. "And they are unalterably opposed not only to the legalization of marijuana but also to the medical use of marijuana. In fact, they have demonstrated at one of the (medical marijuana) dispensaries in my district," she said.
"My constituents obviously send me to Albany to obviously represent their views. On the other hand, I do exercise independent judgment," she said.
The issue was a political risk for some new or recent arrivals to the State Senate from Long Island, which was the central battleground of the Democrats' successful effort last November to take control of the State Senate.
State Sen. John Brooks, a Nassau County Democrat, said local law enforcement, PTAs and schools all voiced opposition about the bill. He said the bill failed to adequately deal with extra funding for police to be trained in such things as marijuana use detection by motorists and for public health campaigns aimed at young people. He said there is evidence of additional car accidents in states that legalized marijuana and said he saw reports of increased high school dropout rates.
"We're not ready for the recreational use at all, and there's really strong and legitimate opposition to it," he said.
But State Sen. Tim Kennedy, a Buffalo Democrat, said legalizing marijuana would have raised revenues, created jobs in a new sector of the economy, helped farmers and regulated what's in marijuana products sold to New Yorkers.
"It's an unfortunate missed opportunity," he said.
Plan B efforts intensify
Lawmakers were busy Wednesday pressing to move alternative bills to address marijuana laws. For them, it was a confusing afternoon. "It's really unclear at this point where everything stands. We're trying to get some clarity and get the bills to the floor to pass," said Assembly Health Committee Chairman Richard Gottfried, a Manhattan Democrat and sponsor of the medical marijuana bill.
Groups opposing marijuana legalization were not letting down their guard. "In my 19 years here, I've seen things rise from the dead like Lazarus himself. So, we'll wait to celebrate the continued safety and health of our 2.6 million school children until they officially drop that gavel,'' said Kyle Belokopitsky, executive director of NYS PTA.
Marijuana legalization supporters came to the Capitol angry and grew more angry as the day went on. "It's pathetic honestly. The total failure to take action, absolutely pathetic," said Melissa Moore, deputy state director of the Drug Policy Alliance.
Cuomo sent lawmakers a "told you so" message Wednesday afternoon. He reminded reporters what he said months ago: that marijuana would have had an easier path in the state budget talks in March.
"In many ways, it's the easiest vehicle to do controversial things. Because, you pass a budget, you vote on the budget, and there's a lot of things in the budget. So a budget is very often the easiest vehicle for a legislator to do something that is somewhat controversial," he said.
But Krueger, the State Senate sponsor, said she was not ready to declare the legalization effort dead.
"This is not the end of the road," she said. "It is only a delay."