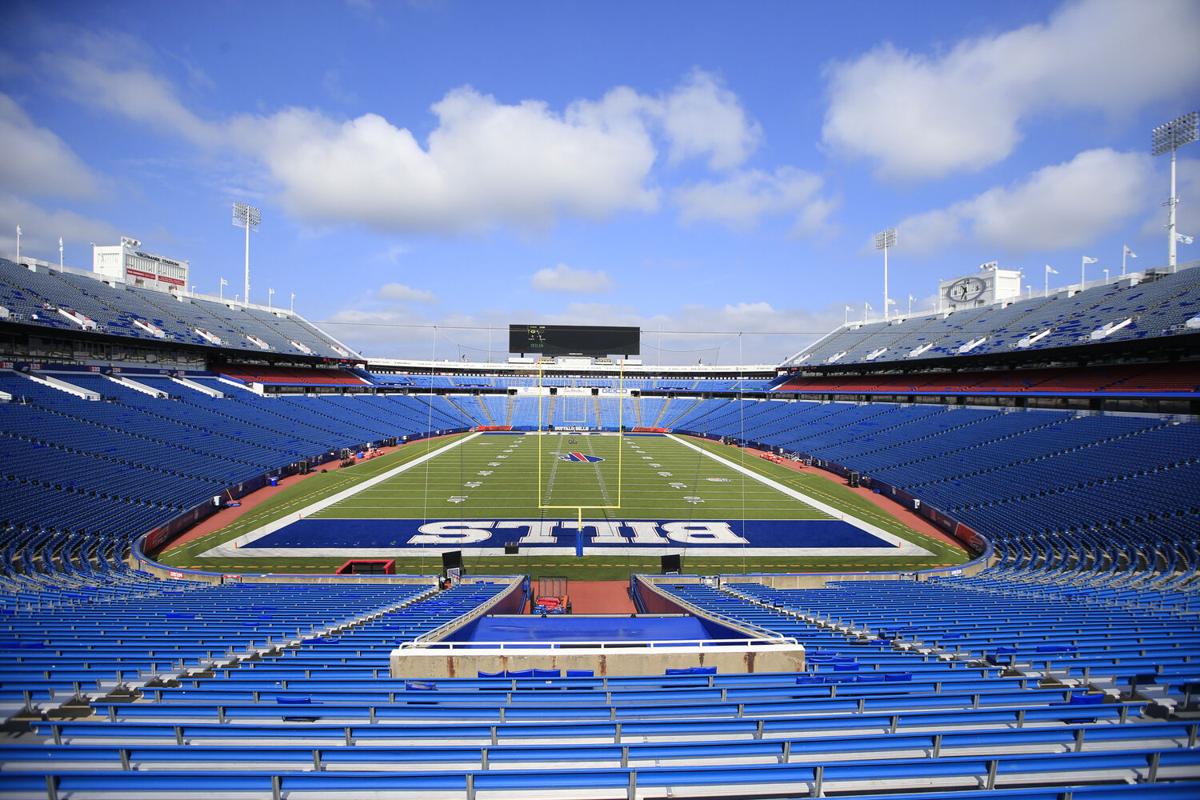 Though letters to the editor and talk radio regularly weigh in on the City of Buffalo vs. Orchard Park for a new Buffalo Bills stadium, the two candidates for mayor of Buffalo are not joining in.
Neither incumbent Byron W. Brown nor challenger India B. Walton are pushing for any city site proposed over the past few years as the Bills make the case for a new stadium estimated to cost $1.4 billion. As recently as last week's mayoral debate, the candidates mused over the benefits and advantages of a downtown facility, but neither is raising any serious opposition to the team's preference for a new facility adjacent to the current Highmark Stadium in Orchard Park.
The candidates for mayor of Buffalo squared off Thursday for what is, as of now, the only debate scheduled between them, with Mayor Byron W. Brown and Democrat India B. Walton offering starkly different assessments of a city that Brown has run for the past 16 years.
Indeed, Brown shed new light on the subject Thursday night by strongly suggesting a downtown site may prove cost prohibitive.
"I understand that ... because of infrastructure requirements and property acquisition, (a city site) could add $1 billion to the cost of a stadium," he said.
In 2015, a state-paid consultant identified three downtown sites as potential stadium locations: the Cobblestone District; south of the Buffalo Creek Casino and near the Buffalo River; and between Swan and Exchange streets, near the Pierce-Arrow Museum. While a downtown stadium has plenty of advocates, including the Buffalo Common Council, Los Angeles-based architectural consultant AECOM at the time recommended tens of million of dollars in improvements to surrounding roads, walkways and rails to accommodate a city site.
What happens during official NFL owners meetings or informal chats could have a dramatic impact on both the future of a stadium and the Bills.
But the City of Buffalo has not been asked to contribute public dollars, and occupies no seat at the stadium bargaining table. At the same time, plans appear to have ignored any city vs. suburban discussion. In addition, County Executive Mark C. Poloncarz has always favored using county land near the current stadium for any new facility, and now the team has clearly identified its Orchard Park preference.
The candidates appear to be acquiescing.
"Obviously, I have said all along that I'd love to see a new stadium (in the city) if it made financial sense to residents of the city and region and not be cost prohibitive," Brown recently told The Buffalo News. "I suspect that ... the analysis of the three sites presented as possibilities before, it would be significantly more expensive in the city. One reason is the cost of infrastructure."
Brown, seeking to face Walton on an independent minor party line now the subject of litigation, cites oft-stated reasons for using public funds to keep the Bills in Western New York. He says the team enhances the region's "quality of life," they represent an "important part of our business and cultural ecosystem" and they are "important to our binational megaregion." But he continually refers to the Buffalo Bills as a "regional" asset.
"Would I love to see it in the city? Yes," he said. "But I believe it is critically important to keep the Bills in our region.
"Just do it," said Larry Quinn to whether New York State and Erie County should help the Pegulas construct the $1.4 billion stadium project they are seeking.
"Overall, there has to be a comprehensive look at return on investment. I don't know if having a stadium in downtown Buffalo produces any greater return on investment for residents and taxpayers of the region or ownership of the team.
The mayor said the data stemming from such an analysis should determine the final decision.
"If it does, I'm all for it," he said of such a study. "If the numbers do not say that, I'm fine with it remaining in Orchard Park because the Bills are regional asset."
Walton, who defeated Brown in the June Democratic primary, offers many of the same observations. But she also believes any commitment of the significant public funds needed for a new facility should benefit the community. She harbors fundamental concerns for such a major investment of public funds to benefit a private entity, but thinks government should leverage a simultaneous commitment to community needs. She calls for a "legally binding community benefit agreement," citing a Pittsburgh example associated with a new hockey arena that included $8 million for neighborhood improvements resulting in amenities such as a grocery story and community center.
But Walton seems to recognize a sentiment among voters for a city location that she could support under the right circumstances.